Rubyyy Jones of Big Cityyy Arts will continue to inspire others to pursue and refine a solo act in their newest Act Development Course, launching on Tuesday, September 12, 2023.
Rubyyy Jones is a long-time burlesque performer known for the playfully vibrant and entertaining shows they host throughout the Brantford-Brant community and beyond.
The performer moved back from the United Kingdom to their hometown of Paris during the pandemic and has since been helping to cultivate a community that celebrates and supports a variety of lively solo acts.
Jones started hosting act development courses many years ago and now hosts many online and in-person courses throughout the year including Burlesque 101, Cabaret MC Intro, and Lip-Sync 101 to name a few.
"I've probably been doing act development courses since 2016, maybe a little bit before," they said. "Initially it started with my Queerlesque course having a second level where they just worked on the work as opposed to learning the fundamentals and applying them."
In their latest rendition of this particular online course, Jones will provide a supportive structure that will help build a foundation and add details for performers looking to solidify a solo act before next year's high season.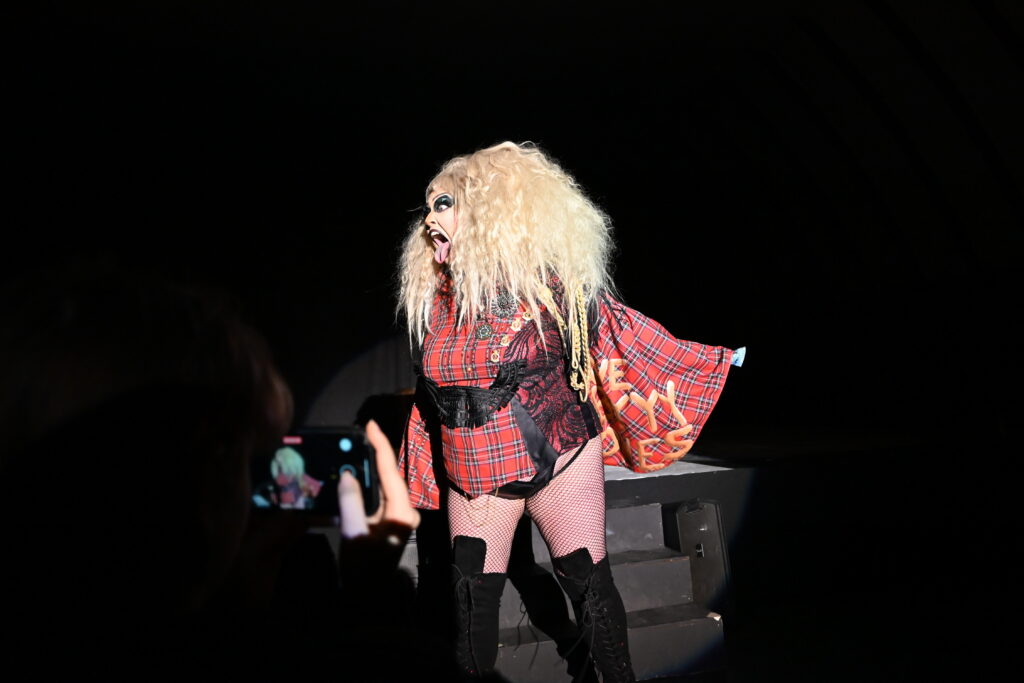 The course allows attendees to explore live micro theatre performances touching on genres like burlesque, drag, circus, comedy, musical performance and more.
"I got this idea because there's high seasons in nightlife entertainment like Valentine's, Hallowe'en and Christmas," said Jones. "It's one of those things where no matter how creative and innovative you are, you better suck it up and have a Christmas, Hallowe'en and Valentine's act because you're going to put yourself out of a really high season if you don't. You need to start in February to make your Halloween act or start in March to debut your Christmas act and that was kind of how it began."
Taking place over six months, participants will present an idea, develop, and rehearse before an online dress rehearsal to debut the act.
Jones said that while they toyed with the idea of doing the course in-person and in town, they enjoy being able to reach a larger scope of people via Zoom.
"I've done this workshop now for a few years, and it's fun because in every course there's people from different countries and different walks of life. A lot of people are doing burlesque or drag, or both together, but there's still things that are totally unique because of people coming from all over the world. I think I like the accessibility of Zoom and I'm excited and happy to be doing more online work again. With the nature of the workshop, it's kind of an accountability course where people come every month to be say, 'okay, this is where I'm at with my act.''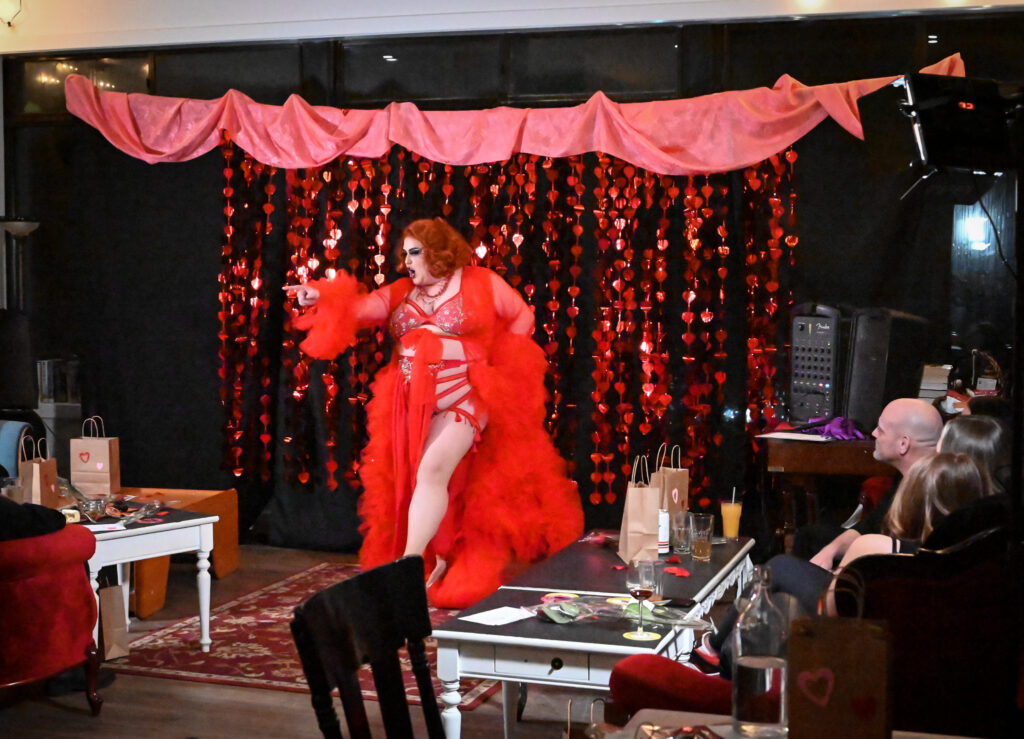 Jones said that while it's common in cabaret to learn as you go and debut an act over time, this course is offering something a bit different.
"It's really common in cabaret – no matter what the level – to have things that you debut that are basically not ready. You know, you may do this after a few shows, you may do that after a few other shows but you're really flying by the seat of your pants," they said. "This course is kind of unique in that we meet monthly over six months, and the idea with that is that when you debut, your act is done. The costume is done, the choreography is done, and you know what's going on and it's not like a fly by the seat of your pants kind of thing – they will have many opportunities to do that in their careers. This is about doing it a different way."
While attendees are encouraged to bring a list of ideas to the first session to brainstorm with the group, Jones suggests that people come with one idea in the forefront.
"The first week is a longer session where everybody talks about their idea or their ideas because it's okay to come to week one and have three ideas, but we try to make it so that when you leave on week one you have one idea, and you will know the one idea you're going to work on," they said. "Then during the following weeks, we will specifically be looking at sound, characterization and physicality, costume, as well as face and stage presence. The final session we do a recorded dress rehearsal and people can give their feedback."

Jones also encourages the attendees to do research and pick a show where they can then perform their final debut act in front of a live audience.
Those interested in signing up can choose to attend one of two course options, one running every second Tuesday of the month and the other runs on the third Sunday of every month.
Noting that they understand people have different financial needs, Jones is offering three payment tiers ranging from $120 to $250 for those interested.
While the course isn't for beginners, Jones said that people don't have to be an expert either and that the space is for those who have experience and are looking for a supportive framework.
"It's not a beginner course, but you don't have to be a super established expert either – It's a great intermediary kind of situation. One thing that I think is actually really cool about the space as well is that you will often have people at different stages in their career and that's another good reason for connecting and networking," Jones said. "These have done what you've done or they've been where you've been, or they are where you want to be and I think that could be really inspiring in a few ways."