Over 80 residents attended the Little String Orchestra's (LSC) annual Holiday Christmas Concert on Thursday, December 8, 2022.
The group came together to perform several Christmas carol classics as well as three other festive pieces – one being a Hanukkah Prayer.
Members of the junior and senior orchestra consist of a large age and skill-level range. There are several different string players, including: violins, violas, cellos and bass.
The two orchestra directors each conducted one half of the show. Junior orchestra director, Gelja Will, stood in front of the musicians with her daughter sitting in a carrier on Will's back before kicking off the evening with Joy to the World.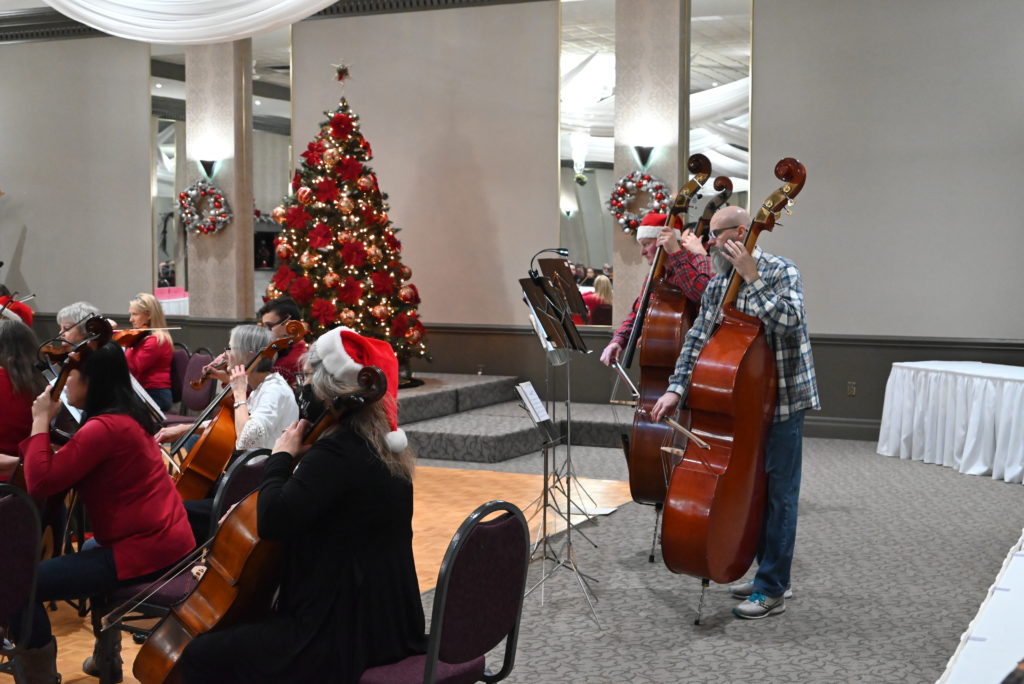 Senior orchestra director, Tina Labanowicz was up next for the second half of the performance.
Before they began, Lebanowicz took the time to announce that the president of LSC, Jeff Csordas would be stepping down after 10 years. Csordas took over the job after the founder, Virginia Little retired.
"Thank you everyone," Csordas said. "It's been amazing to be a part of this in this capacity. Working with these amazing people, playing with them all of them and working with the executives the last 10 years has been amazing and it's meant so much to me."
He announced that Michelle Dam will be taking over his position going forward.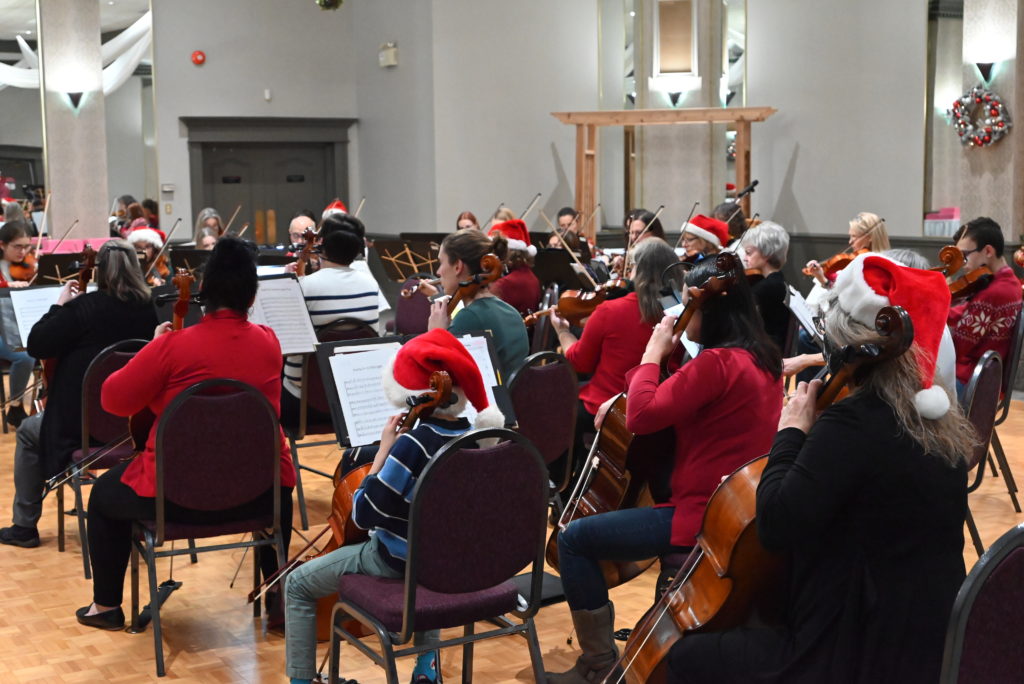 Throughout the night, the orchestra performed God Rest Ye Merry, Gentlemen, Gloria in excelsis Deo, Noel, Hark! The Herold Angels Sing, Away in a Manger, We Three Kings, Winter from Four Seasons, Jolly Old St. Nick, Frosty the Snowman, Up on the Housetop, and many more.
The annual event has been running for 10 years, but Will (who has been in the group for 20 years) spoke a little about the origins of the night.
"It used to be a cookie night for the kids in the orchestra, the parents would bring cookies but it's been a concert for about a decade now," Will said.