Over 40 people attended the official launch of the Laurier Hub for Community Solutions (LCHS) at Wilfrid Laurier University's Brantford campus on Wednesday, December 7, 2022
The Hub team acts as the first point of access and gives city organizations, government institutions, local charities and non-profit's the opportunity to partner with Laurier faculty, students and research facilities. Together, these collaborators will work together to help address community-based challenges and opportunities.
"We share a goal of creating a vibrant downtown, a vibrant community and improving the community through research-based evidence and advice, which is what this solution represents," said Kevin Davis, Mayor for the City of Brantford.
Several partnerships have already been established and have been working together for some time now. During the event, these partnerships took turns discussing the progress of their current projects and the impact they hope to achieve.
James Popham, Assistant Professor of Criminology at Laurier and Brad Smith, Transit Planner for the City of Brantford, spoke of the Community Safety and Wellbeing Plan, as the two are working together to help the city achieve an ideal state of a sustainable community where everyone is safe and has a sense of belonging.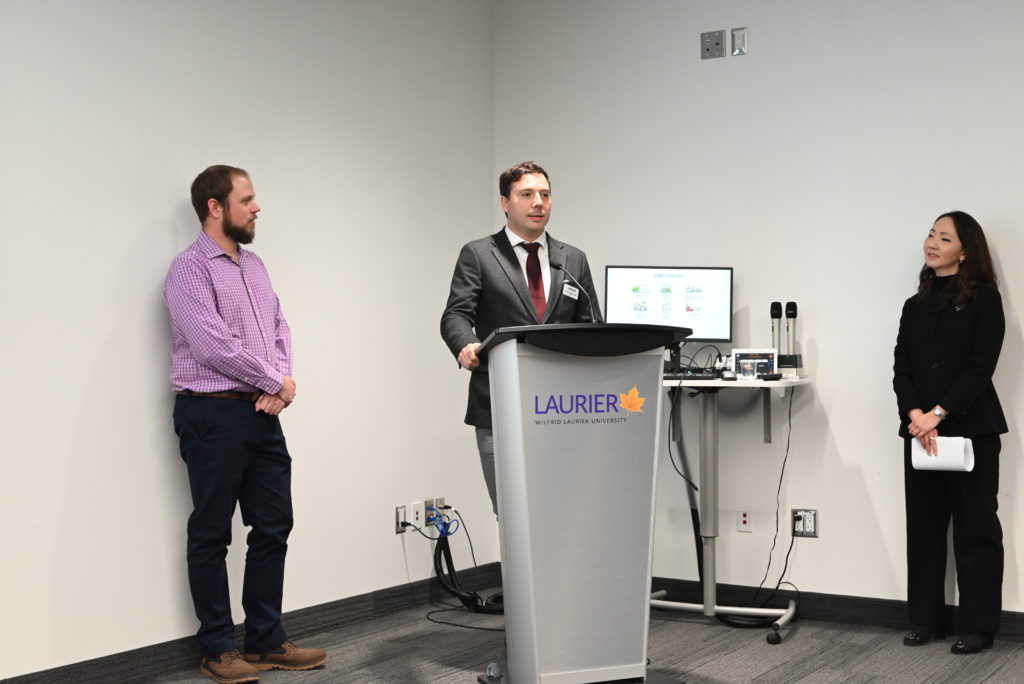 Carrie Sanders, Director of the Centre for Research on Security Practices, and Robert Davis, Police Chief for the City of Brantford, presented 'Crisis in the Downtown': Exploring divergence between official crime rates and perceptions of safety in downtown Brantford. The two spoke about crime rates and the perception of crime within the city and how they are working to accurately provide data beyond police call data.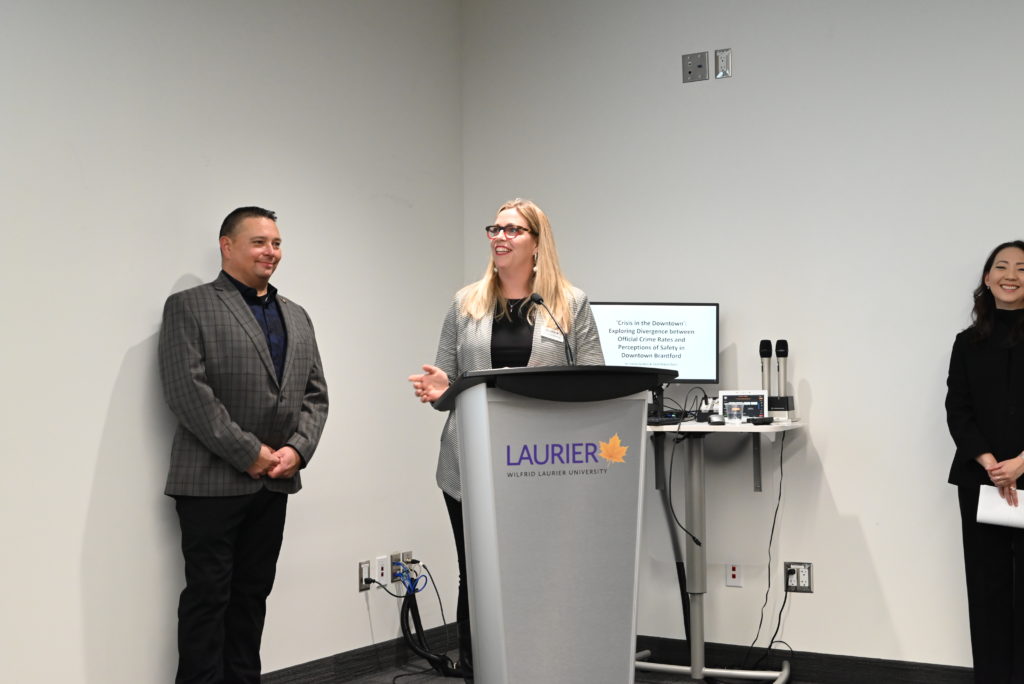 Abby Goodrum, Program Coordinator of User Experience Design at Laurier and Lori-Dawn Cavin, Manager of Community and Corporate Culture for the City of Brantford have been working together to improve the Neighbourhood Ice Rink Project. Students from Laurier helped create a solution for community volunteers to operate and communicate more efficiently.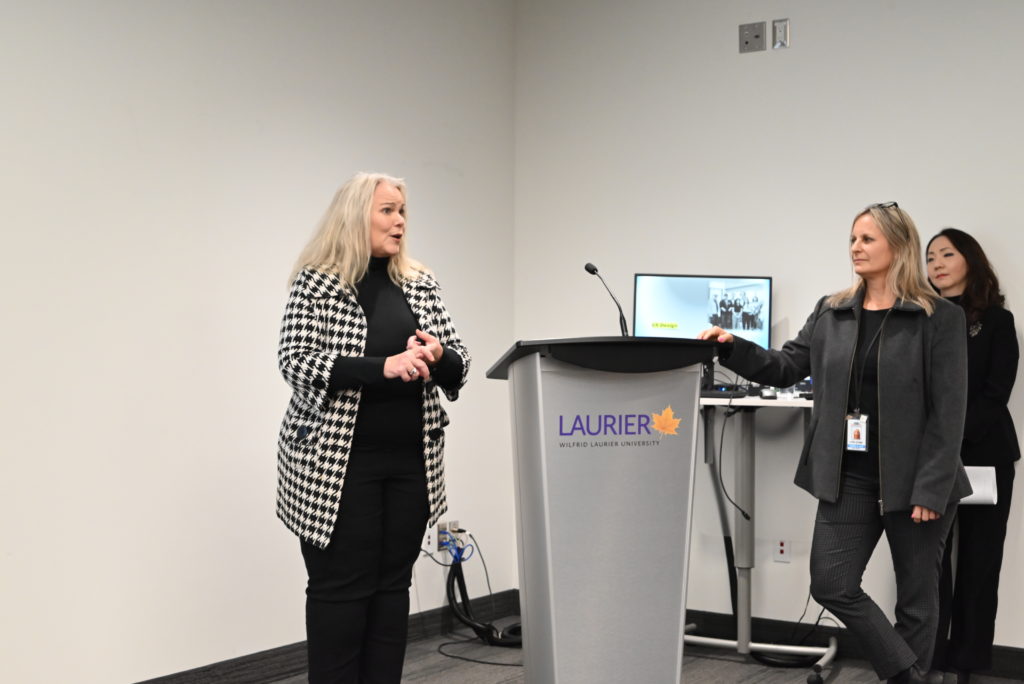 Sandra Danilovic, Assistant Professor for Game Design and Development, was partnered with Kim Sheehan, Privacy Officer and Director of Primary Care and Community Health at Grand River Community Health Centre. Danilovic presented their project: Autobiographical Game Design for Young Adults Living with Opioid Addiction: a Phenomenology of Sense-Making. The two are working together to help youth and adults living with, and recovering from opioid addictions to help make sense of their experiences through game design.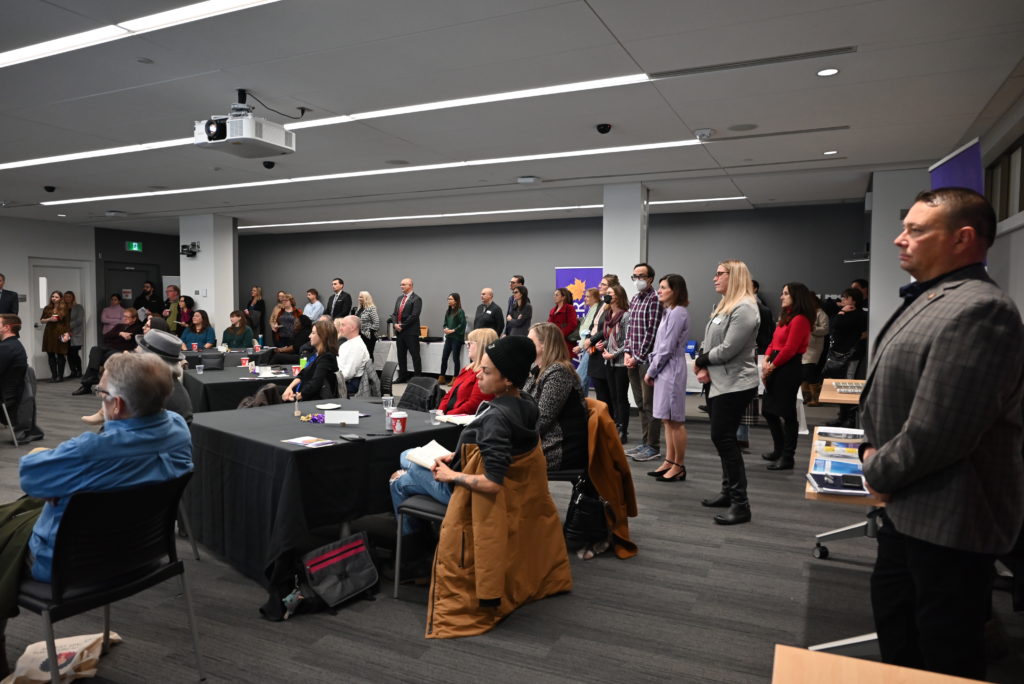 Christina Han, inaugural Director of LCHS and Peter Muir, Brant Theatre Workshops spoke of the project Memories of Brantford's Chinese Community. The two have been working together to help create a look into the history and the lived experiences of the Chinese community within Brantford.
Going forward, the program hopes to create more partnerships that will help "set free, untie knots and unlock full potential within the city."