Nearly 30 people attended and popped in for the Kindness Card Make, Take, Create event held at the Brantford Library on Thursday, March 16, 2023.
The event was held in partnership between the Kindness Card Project and Belonging Brant for its A Place To Be: In Person event (a weekly community drop-in.)
Attendees enjoyed snacks and refreshments as they worked on creating hand-made kindness cards that could later be given out to members in the community. Supplies were provided and attendees got a chance to create cards and socialize with others who dropped into the event.
Shannon Pickering created the Kindness Card Project during her time in the Wilfrid Laurier University's Community Changemaker Program four years ago.
"They actually ended up giving me a grant to start the Kindness Card project a couple years ago, but I've been doing it since about 2019," she said.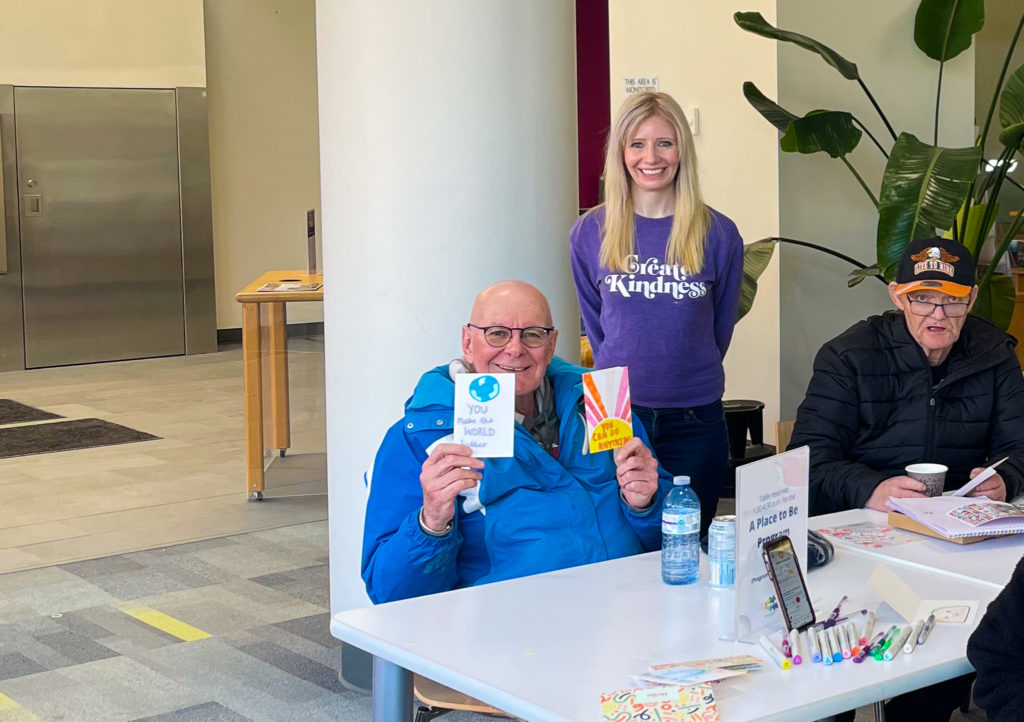 Pickering soon approached Belonging Brant with the idea of possibly teaming up as it seemed like a natural fit.
"We talked about what Belonging Brant is and then we talked about what the Kindness Card Project is and how they could work together," said Jocelyn Birkes, a Community Organizer with Belonging Brant. "The project totally fits into everything Belonging Brant strives for."
The two organizations have since put on a few of the Make, Take, Create events and find that those in attendance often experience joy in the work.
"It's just nice because people love making them, and then people also love receiving them," said Birkes. "So, it definitely makes a huge difference to be able to partner on something so special like that."
"That's exactly what it's all about, reminding people that they matter and that they belong to a community and giving them the opportunity to participate as well," added Pickering.
Because The Kindness Card Project was launched during the COVID-19 pandemic, it was created with the intention of helping those experiencing isolation.
"I try to get them out to groups that maybe feel a little bit more isolated or could use a reminder that they're a part of this community," said Pickering. "I like to work with organizations, organizations that work with people with mental illness for example, and then I just pretty much give them out to anyone – anyone who wants or needs one."
When the cards are given out, each one comes with a blank card and a stamped envelope for receivers to pass on the kindness to others.
Belonging Brant receives a small Trillium grant to help connect with citizens who are passionate or interested in something and works to help support local projects. It's asset-based community development framework that is all citizen led and driven by people's passion, gifts, wants and needs.