Jaycee Homes and St Basil's Community Homes dedicated a park and garden area to honour the life and work of Art Lefebvre on Wednesday, July 6.
Lefebvre was president of Jaycee Brantford Non-Profit Homes Corp, St. Basil Brantford Community Homes, and Harmony Homes Co-operative Housing Corp for a number of years, as well as a personal injury lawyer in Brantford.
"Art's commitment to social housing remained steadfast for more than 36 years," longtime friend Rob McKinnon wrote in a statement read by Wayne Dinsmore.  "He did not just attend board meetings, he met with tenants to resolve complicated disputes, he met with neighbours to settle concerns they had with tenants, he went on home inspections with the property manager, he met with ministry officials to try to bring on policy changes in the government to bring more social housing programs to the city."
After years of community work, Lefebvre passed away in November 2018 at the age of 67.
"Art would be so pleased that this is how you chose to honour him," Dianne Lefebvre said about her late husband. "When Art first started the affordable housing project in 1983, the Jaycees were approached by someone with an idea and Art and other committee members thought it would be a great idea for the community at large. He started out purchasing five homes, subsidized by the government. In a short time, the project purchased more homes and they now own 83 homes in the Brantford area."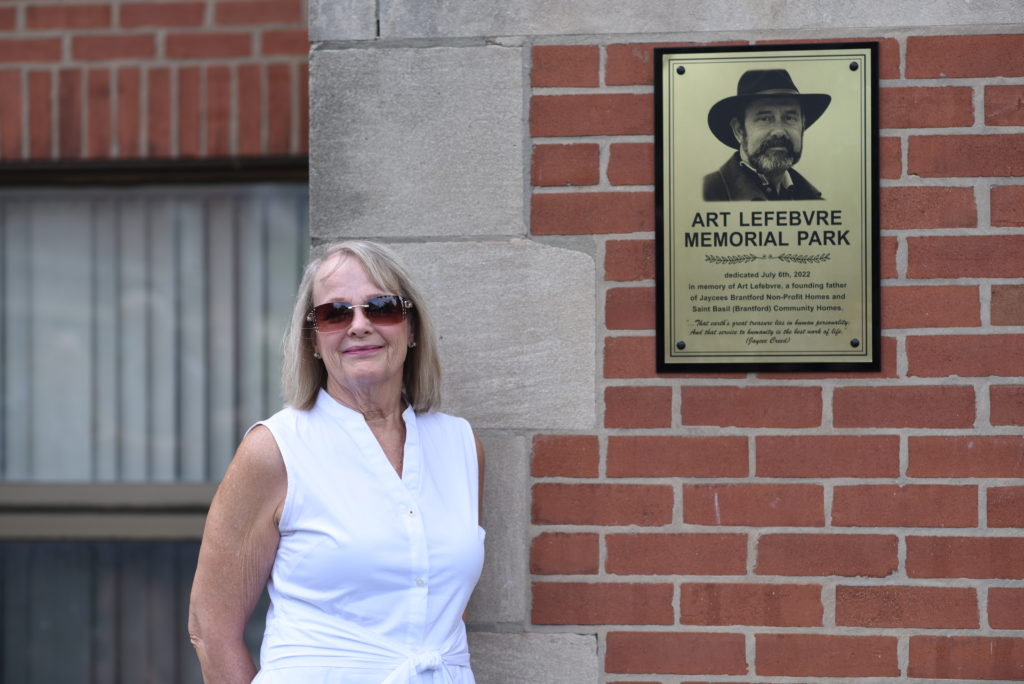 In 1995, the Jaycees were approached by St. Basil's Community Homes to support them. They took over the project and have been sharing a board between the two projects ever since.
Jeremy Vos, the current president of the board for Jaycee Homes and St. Basil Homes, said that it is an honour to get to follow in Lefebvre's footsteps, describing him as a great leader in the community.
Mayor Kevin Davis said that Lefebvre introduced him to the community when he moved to Brantford in 1981.
"Art was a great lawyer and a very special person," Mayor Davis said. "Art was a real mentor for a lot of young lawyers. Seeing from Art that being a lawyer meant, not just practicing law and taking care of your clients, but also being committed to your community and using your skills as a lawyer to help in many different ways."
Mayor Davis also took a moment to recognize the ongoing work of the organization.
"Jaycee Homes, what a great organization helping and addressing the affordable housing crisis in our community," he said. "It can't be done by the city alone, solutions to the problems need collaboration and partnership."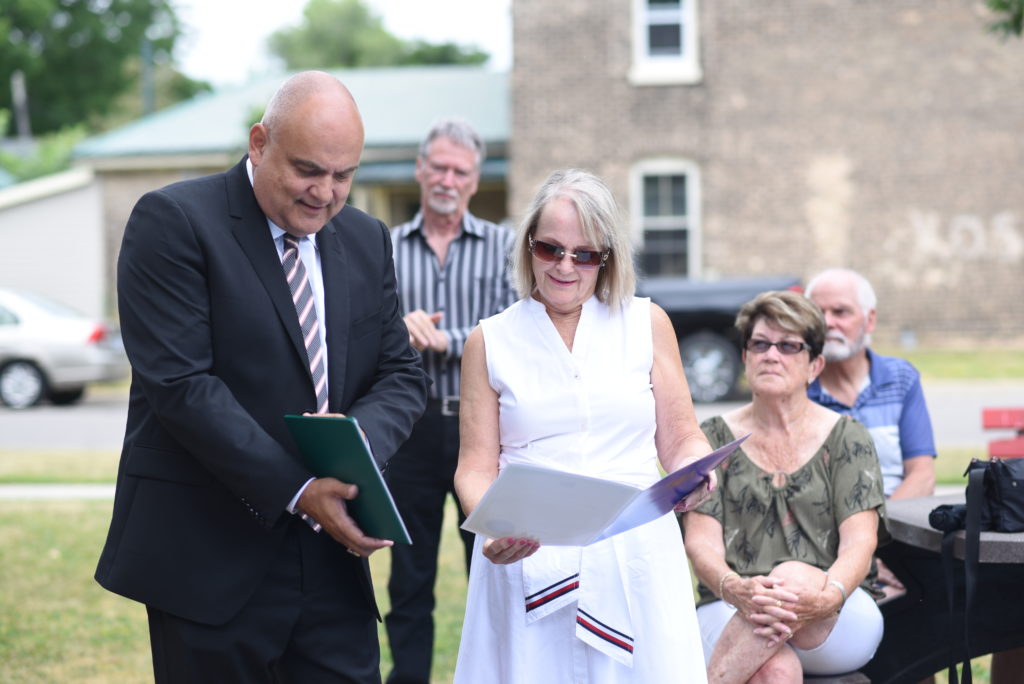 Larry Brock, Member of Parliament (MP) for Brantford-Brant, presented Lefebvre's wife Dianne with scrolls on behalf of the federal government and MPP Will Bouma and the provincial government.
"Art touched thousands of lives, not only with his legal work but also with his community involvement," MP Brock said. "This is just a small example of what he has done in the community. The name Lefebvre has left a lasting impression in this community for future generations to come."