Multi-award-winning group, the Hunter Brothers, will be performing at the Sanderson Centre for the Performing Arts on Thursday, November 23, 2023.
The stop is just one of 19 that brothers J.J., Dusty, Luke, Brock and Ty will be making during their first ever cross Canada headlining tour, "Burning Down the Barn."
The brothers are known for their unique country sound and electrifying live performances.
Youngest brother Ty said that he and his brothers have been performing together as long as he can remember.
"I am 30 years old now and there are actually videos of my mom pregnant with me on stage," laughed Ty. "I would say the total amount of time we've been singing and performing together is probably around 32 years, so literally my entire life."
The brothers spent a majority of their childhood playing hockey in the winter, farming during harvest season and performing with their mom and dad in between.
"Growing up, we traveled mostly around western Canada performing with our parents in the gospel circuit," he said. "Eventually it shifted to our music when we hit a point of 'you know, maybe it's time to move on with just the brothers,' and obviously our mom and dad understood that."
Ty said that over the years, their sound has evolved.
"The music itself has taken on different forms and different shapes, and the genres actually changed over time before we landed in country," said Ty.
The brothers eventually signed both a record and a management deal with Scott Mosely in 2015, and have since received multiple award nominations.
Ty noted that it's interesting how everything fell into place.
"There are certain times where you just kind of look sideways at the situation and tilt your head going 'oh, how did that happen?'" he said. "We all have different vocal ranges, which is bizarre. My second oldest brother, Dusty, sings tenor and the second youngest, Brock, sings bass and then we really have everything in between and nobody ever fought over the instruments that they were going to play either."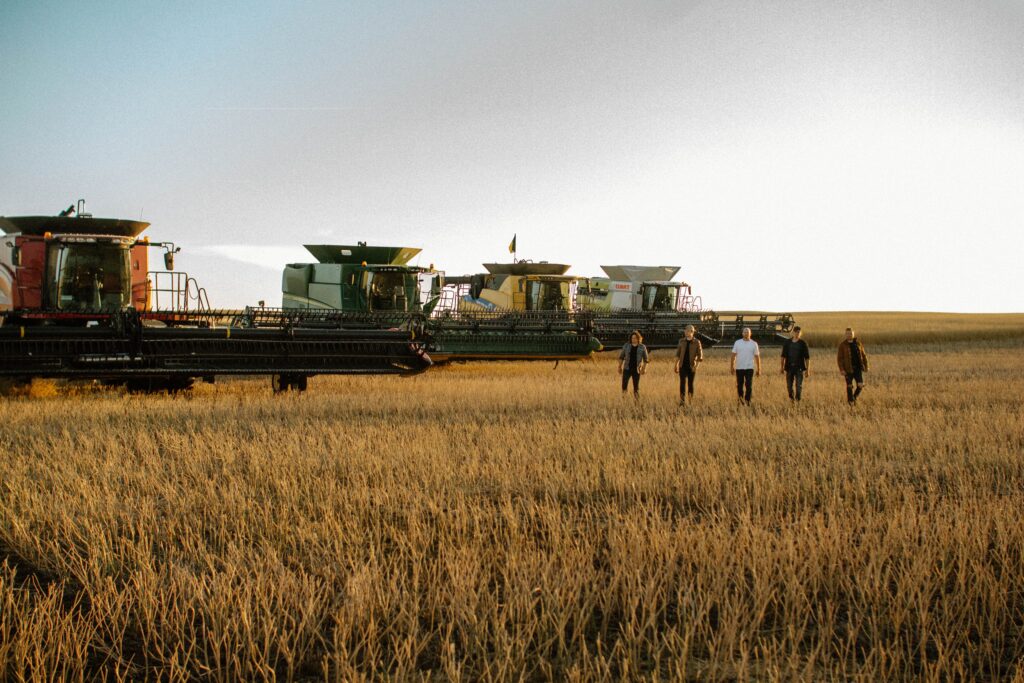 When it comes down to how they write their music, the youngest brother said that it comes down to figuring out how their differences work hand in hand.
"We're never going to be the same person, but we're from the same gene pool and so I think at the end of the day, you're looking across the table at somebody that you know and would absolutely go to bat for at any time," he said. "We've tried to view it as 'how do these differences essentially make us stronger? how can we see each other for who they are and what they contribute? and where do the strengths and weaknesses lie?' and then ultimately, we bring that together in a show or when we're working together so that it can be the most effective that it can. I think there's really a power in those differences."
Ty explained that because of the seasons of life, all their albums speak to something different.
"One of the beauties of music is that it's a revolving door of emotion, stories and experience, and those are changing constantly. You know, you go through your youth and then you come into adulthood," he said. "So, there's reflective songs, songs about change and there's songs about hope for the future. There are just all these pieces that seem to culminate together and there's aspects of your story that you're telling."
While the Hunter Brothers were supposed to go on the headlining tour in 2021, the pandemic forced them to push it back, however, the brothers said it feels good to finally be out on the road.
"For me, there's such a deep sense of purpose in making people smile and bringing healing to people's lives through lyrics and through performance," said Ty. "To actually be able to live that out and to tackle that and pursue it after many, many years of hard work, it's very fulfilling."
As they tour throughout Canada, the brothers are also fundraising for the Food Banks Canada.
Each stop they make, Ty will be sporting and showcasing 19 different customized jackets that have been hand-painted by Andrew Robertson, an artist from their home province Saskatchewan.
After each show, the jackets will be available for online bidding and all funds will go directly towards Food Banks Canada.
"This is something that's near and dear to our hearts because obviously we have that farming background and most of the guys are still actively farming," said Ty. "We know there's a huge need for food across our country and so we thought this would be an appropriate charitable cause because we really wanted to give back in some capacity."