Over 600 people attended The Magical Circus – An Evening of Illusions and Acrobats show held at the Sanderson Centre for the Performing Arts on Friday, January 20, 2023.
The show welcomed all ages to check out a variety of acts that ranged from sword swallowing to juggling, dance acts, glowing hula hoops and magic tricks.
"Lil Sims" opened the show with a dance number to the song "Bellyache" by Billie Eilish before the host Chris Westfall took the stage.
The improv illusionist pulled up several volunteers and got the crowd cheering, laughing and interacting with him in between each act.
"I liked that he made sure to tell jokes for everyone," said one audience member. "He read the crowd, kept it kid friendly with a few of jokes for the adults roped in too."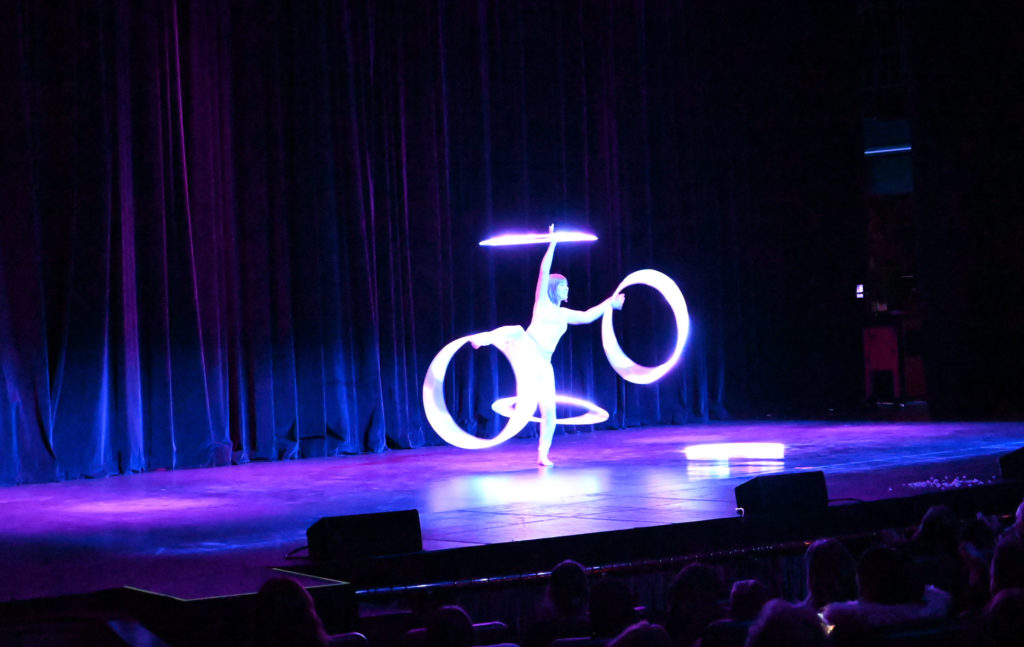 "Bella Magic" took the stage next as she showed off her contact juggling and dance skills. Later in the night she performed another dance for the crowd, but this time with life-sized angel wings that lit up in colourful lights.
Ken Phang, producer of the show and a magician with nearly 60,000 TikTok followers, took the stage twice performing a variety of tricks including making a crowd volunteer float above a table.
Las Vegas performer the "Amazing Boobzilla," wowed the crowd with her straitjacket escape and her sword swallowing act. The performer left audience members with their mouths open as she swallowed two and then three swords during her second act of the night.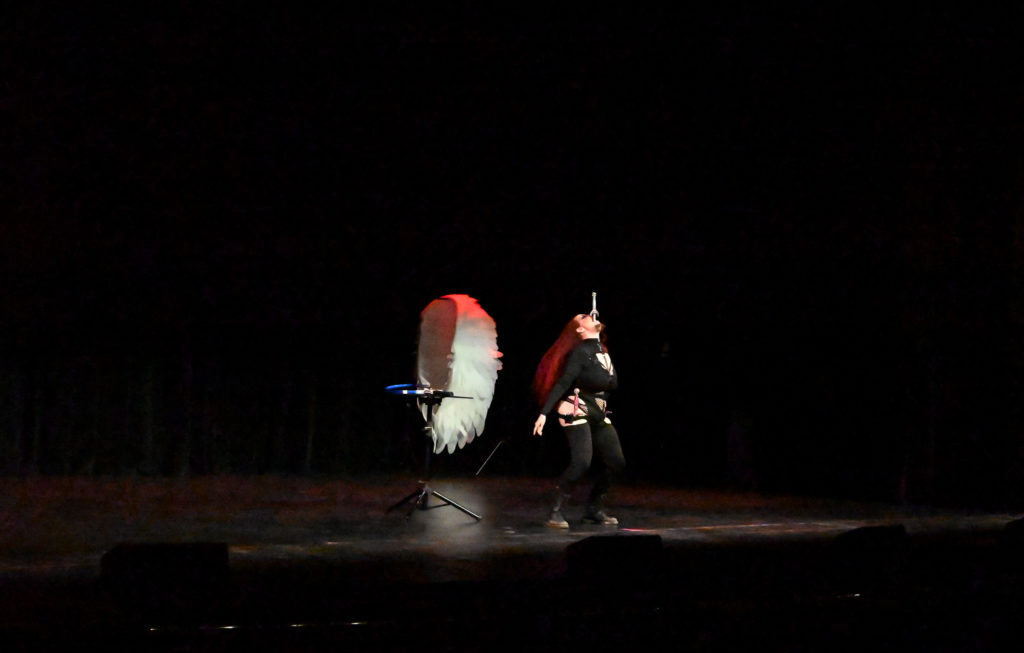 Before the intermission, "Bex in Motion" illuminated the stage with her glowing hula hoop performance. The crowd cheered during her second act as she spun around the stage with her Cyr Wheel (an acrobatic apparatus that consists of a single large ring made of aluminum or steel).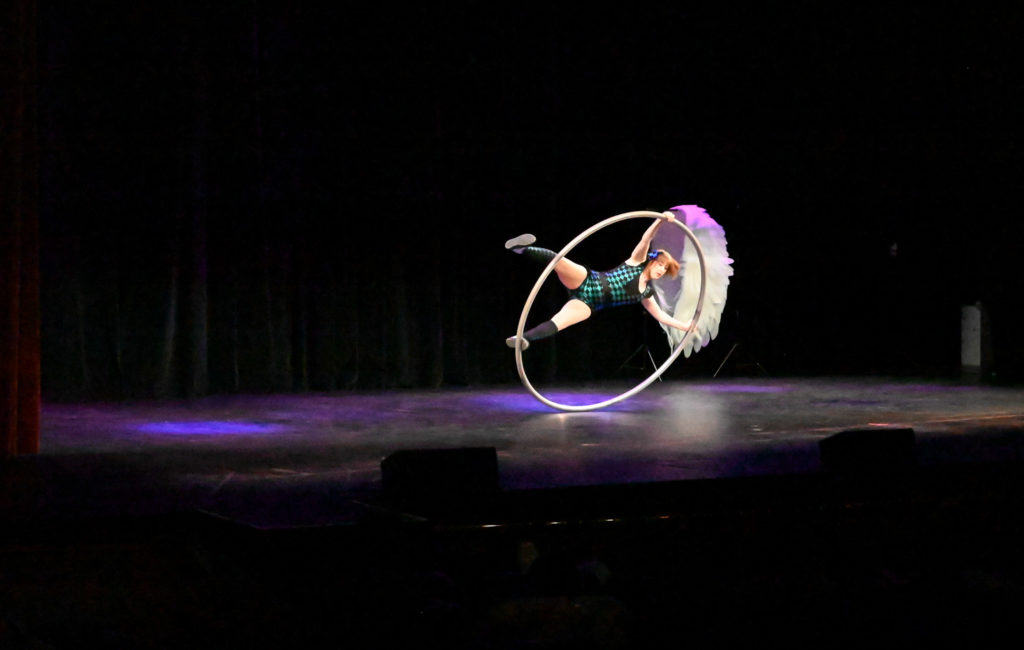 Toronto's premier family magician WonderPhil closed out the show with a variety of illusions that kept the crowd curious.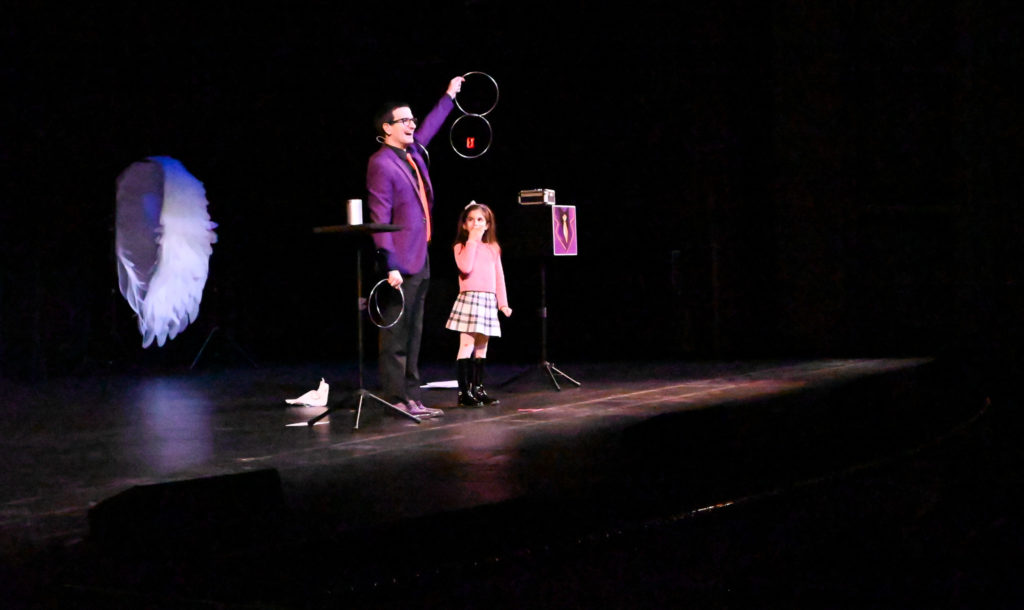 After the show, audience members could gather in the lobby to talk, ask questions and take pictures with their favourite performers of the night.