Over 200 people gathered in Brantford's Harmony Square for the third annual HipFest on Saturday, August 19, 2023.
Tragically Hip fans could be seen arriving early to set up their lawn chairs and blankets throughout the square in order to secure their spot for the night.
Jennifer Middleton, Special Events Supervisor for the City of Brantford, said that it was an "awesome turnout."
"The community really came together to celebrate the Tragically Hip and it brought back a lot of memories from when the city held a viewing of their final concert on August 20, 2016. That's why we chose this specific weekend because it's the closest weekend to the final tour date. When we held that viewing event, it was the most attendance that I've ever seen in Harmony Square, so having Saturday's event and bringing the community back to celebrate Gord was just incredible."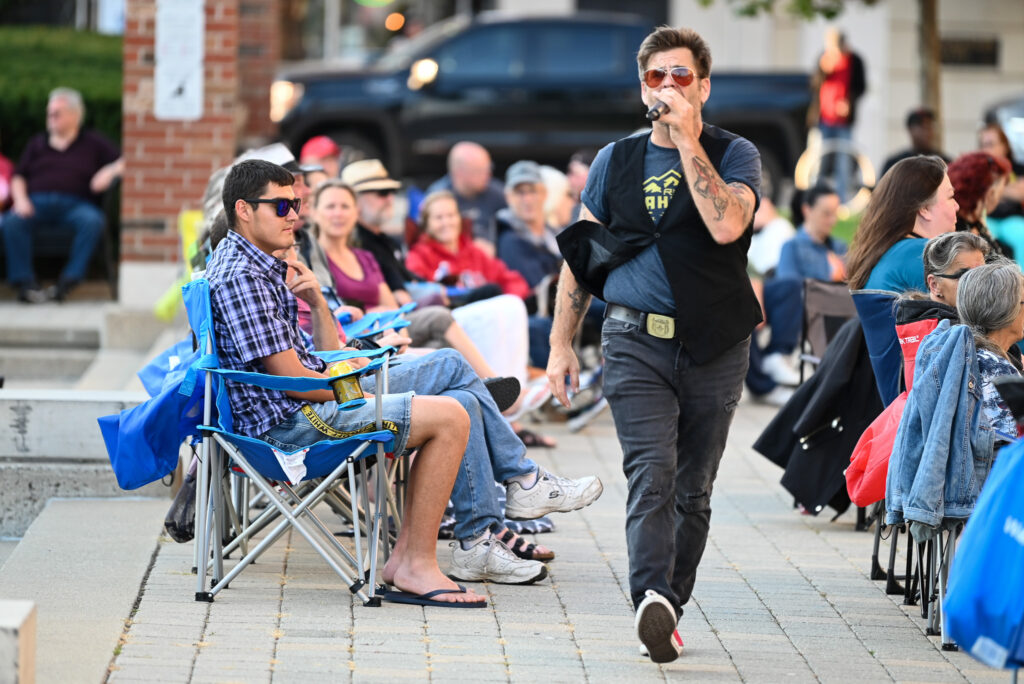 Middleton noted that her team couldn't have pulled it off without the help and support of their sponsors.
"I want to make sure to recognize our two incredible sponsors who were Hudson Public, Kitchen and Bar and the Downtown Brantford BIA," she said. "I've said it before, but this was a vision that Daryl Daggett – the owner of Hudson Public – had, and he's been the biggest contributor to make sure this event goes off. I definitely need to thank him for his vision and making sure that we can hire top quality bands."
The evening's opening act, Man Machine Poem (named after the Tragically Hip's 13th studio album), kicked off the evening with hits like "Pigeon Camera," "Long Time Running," "A Beautiful Thing" and "Gift Shop" before handing the stage over to headliner 50 Mission.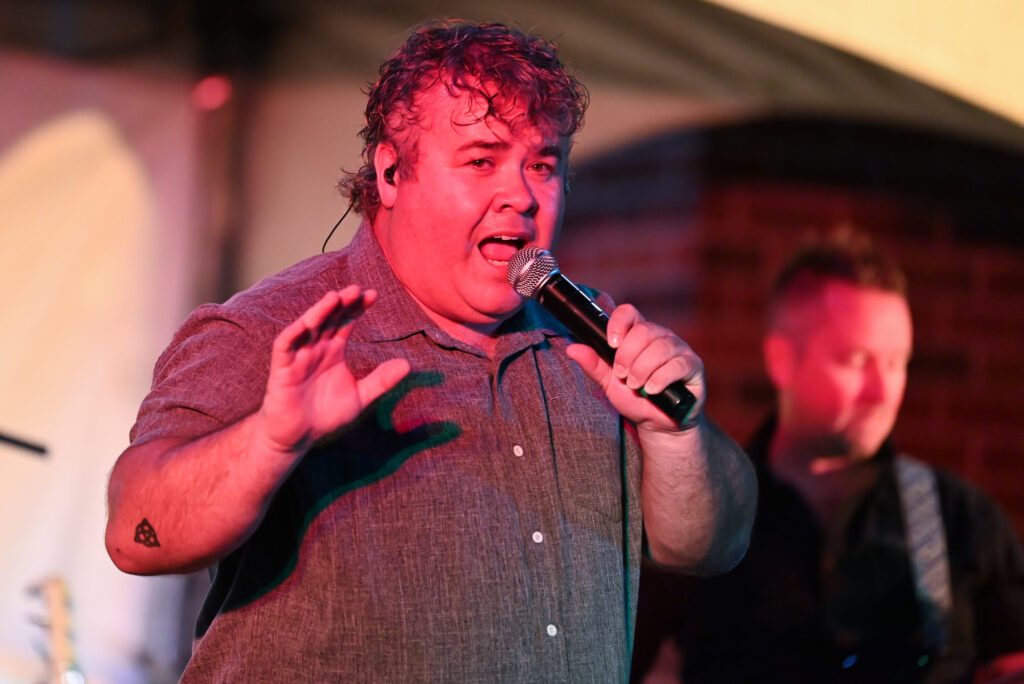 The local Brantford band wowed the crowd as they committed to an authentic Tragically Hip experience with note-to-note accuracy and Gord Downie style vocals.
Attendees could be seen dancing and singing along to 50 Mission's covers of "Medicine Man," "Ahead By a Century," "Courage," "38 Years Old," "Wheat Kings" and many more of the bands classics.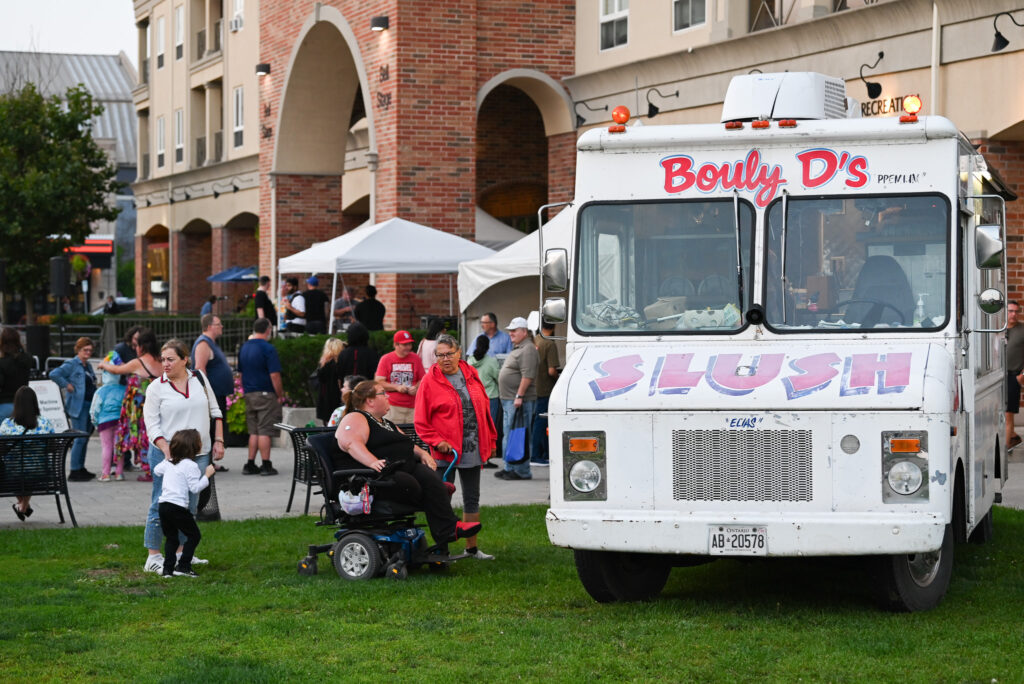 Nick Winters was one of the many guests who could be seen dancing and swaying with his family throughout the event.
The Brantford local had a hard time picking a favourite performance but said that there were a few songs that stuck out to him, including one in particular.
"The previous band, Man Machine Poem's version of "Highway Girl" was pretty great," he said. "Honestly, you can't beat good music and a free show that brings the community together.
Throughout the evening, visitors also had the opportunity to shop for cat toys, visit the henna artist, sit for face painting, make silly poses in the photo booth or grab a scoop – or two – of ice cream from Bouly D's.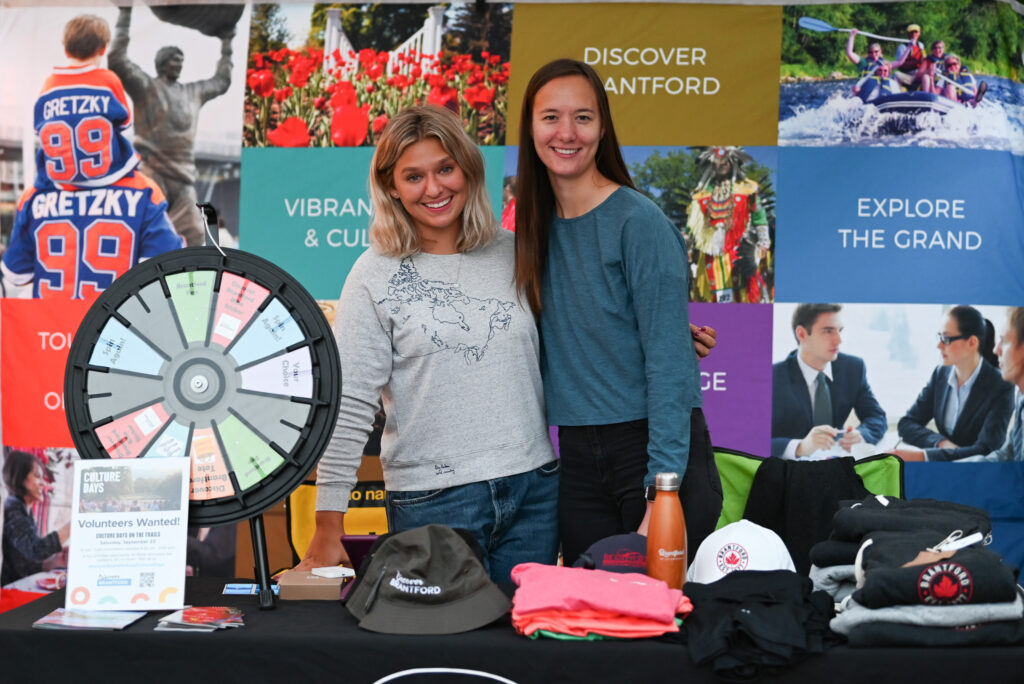 Tourism Brantford was also on site as they offered a spin-to-win wheel with prizes and giveaways such as coupons, tote bags, chip clips, reusable cutlery, pens and stickers.
As far as next year's event, Middleton said it will likely take place on August 17, 2024 and the City is welcoming any other Tragically Hip tribute bands to apply.
"Last year we had the Practically Hip – who were great – but this year we wanted to just switch it up and give some opportunities for other Hip tribute artists to play as well," she said. "Locally, we have some amazing bands and so if there are other Tragically Hip tribute bands that are in the area and they'd like to apply to play next year, we would be happy to take their contact information."