Residents celebrated Earth Day by attending the Brant Tree Coalition's tenth annual Brantford Community Tree Plant held at the Brant Conservation Area on Sunday, April 23, 2023.
Individuals, as well as, families and friends of all ages showed up for the four-hour event to help the coalition plant 1,000 native trees and shrubs in an effort to improve the city's tree canopy.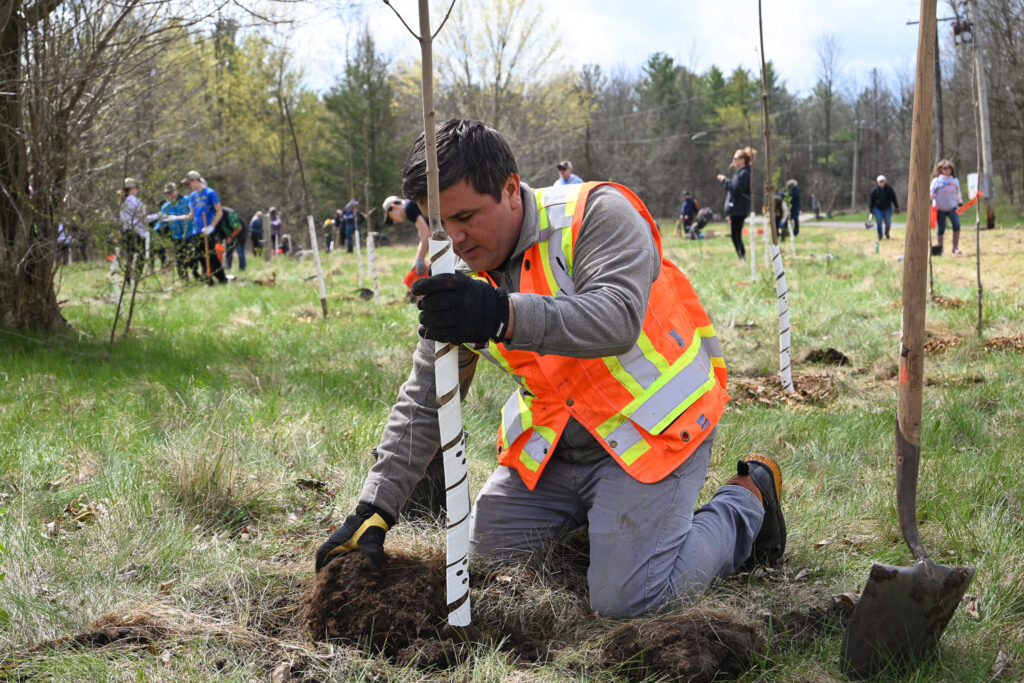 "We have representatives from the City and the County, urban forestry groups, volunteers like myself and industry," said Chuck Beach, chair of the Brant Tree Coalition (BTC). "It's quite a consortium and really, it only works because everybody pitches in."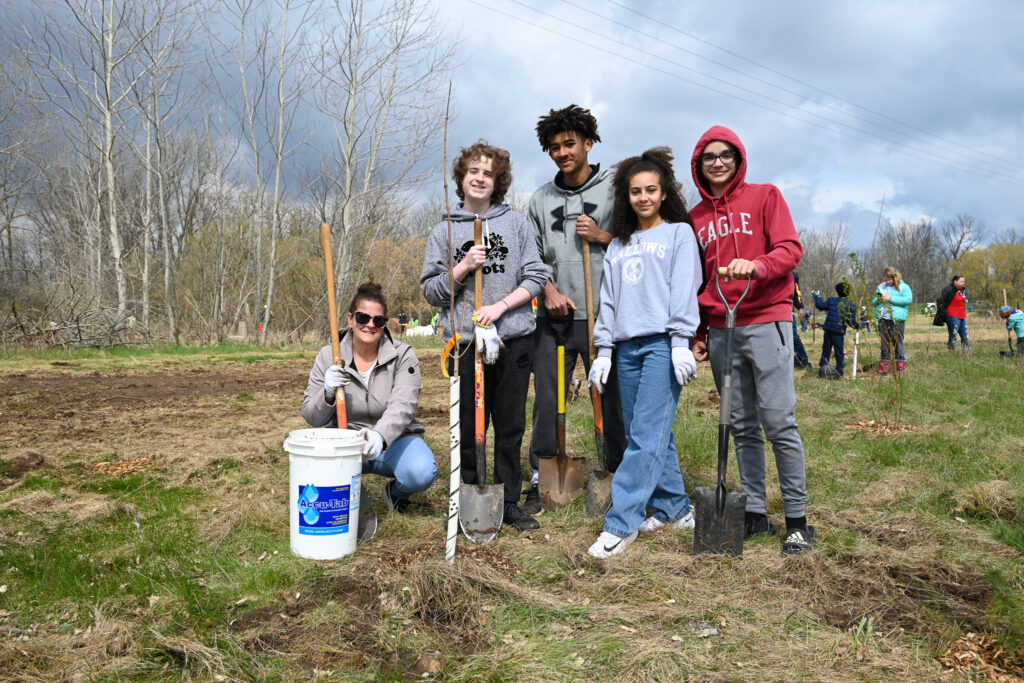 Upon arrival, student volunteers from Pauline Johnson provided a short history about the park and the BTC, as well as bug spray, information on ticks, shovels and gloves.
Attendees headed down to the site for step-by-step instructions on how to properly plant a tree for optimal success before getting their hands in the dirt and planting on their own.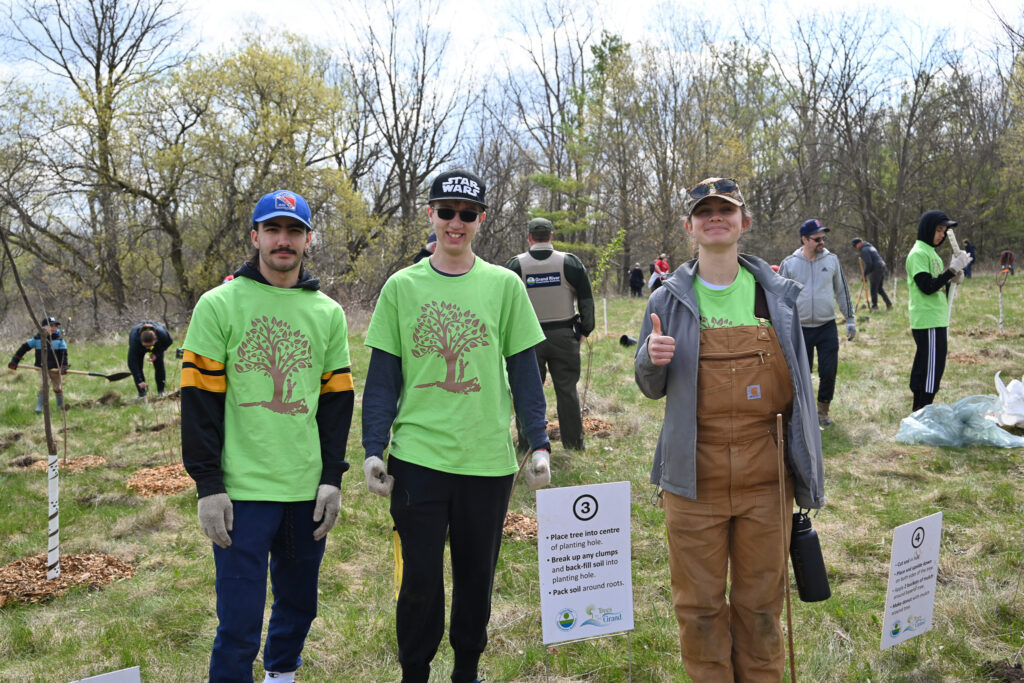 The event was one of three held throughout the week as the BTC also arranged 600 trees to be planted during the eighth annual tree plant for the County, as well as another event earlier in the weekend with roughly 350 students helping to plant 2,000 trees at the New forest in the City.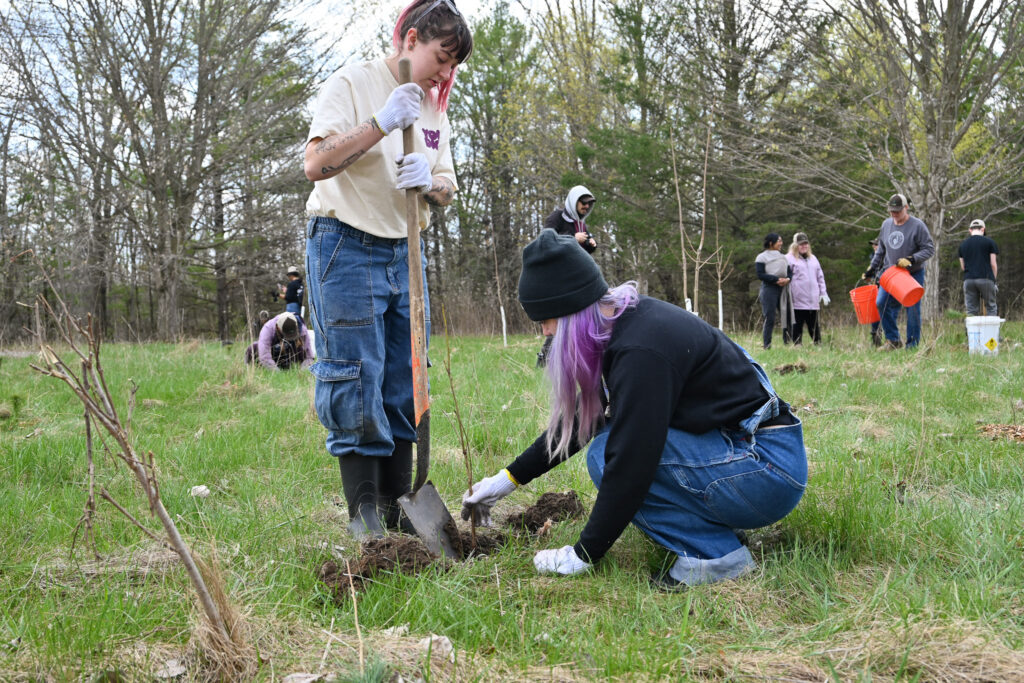 "I think Chuck and his group do an amazing job organizing this every year and from the environmental perspective, it's so important to be here and it's really important to get kids and families out here to help expose kids to this," said Marie Fanjoi, President of Brant Waterways Foundation. "Every day should be Earth Day because we take the Earth for granted and it's good to be here giving back and keeping the green canopy alive while keeping greenhouse gasses at bay."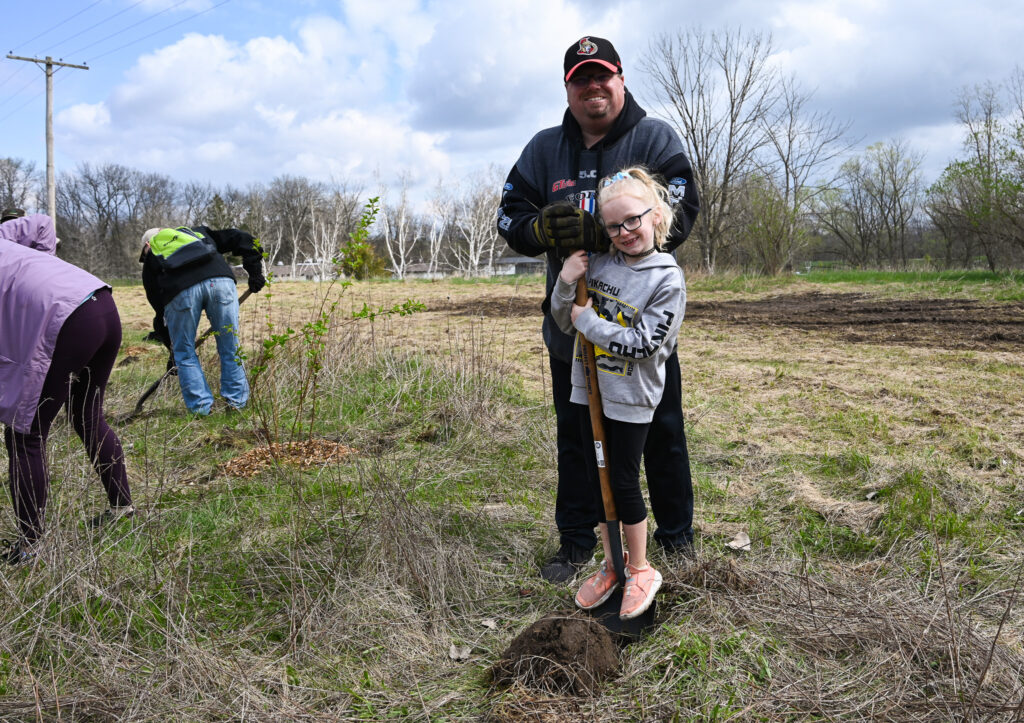 Kathy Gamble of Brantford was just one of the many volunteers to bring their grandchild along for the day to help out and learn more.
"I wasn't sure what it would be like but it's nice to see everyone turn out and help," she said. "My granddaughter is all about the earth and so I thought this would be something she would really enjoy – she was tired after the first but we did two and we will absolutely be doing it again."