Brantford residents took advantage of the warm weather as they explored the Holmedale Art Crawl on Sunday, May 28, 2023.
The event has been running since 2017 and is a chance for local artists in the Holmedale neighbourhood to showcase their talent and sell their wares.
With 45 artists in 24 different locations, residents could be seen walking from each location, while others chose to bicycle or drive throughout the area.
Photographers, painters, potters, and woodworkers alike sat under tents with their art displayed on tables and wire racks for buyers to explore.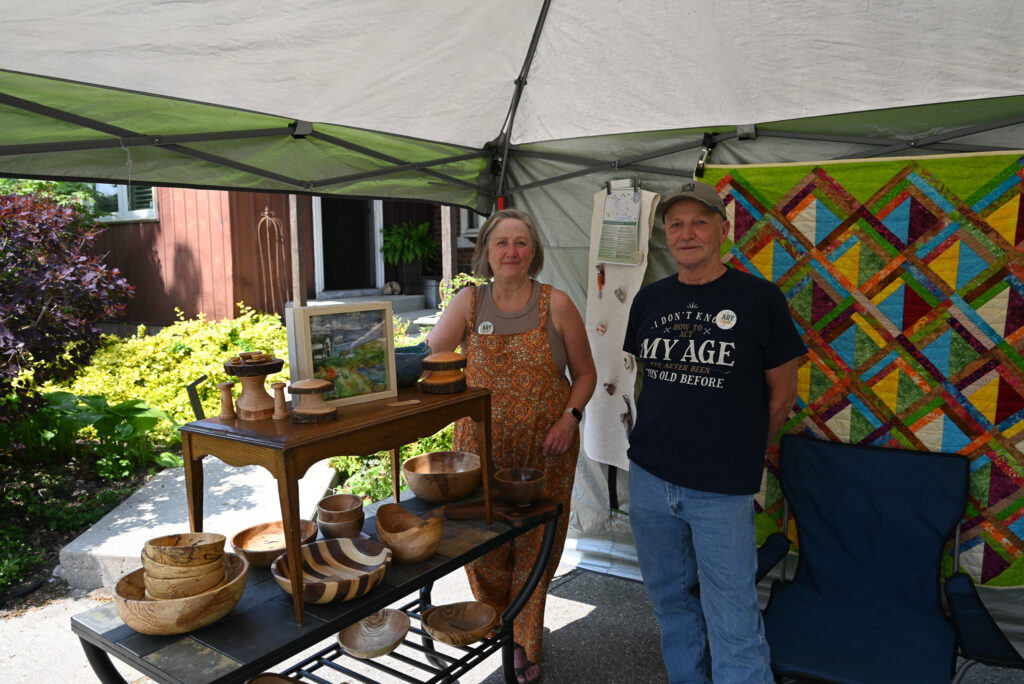 Many residents took the chance to support the local artists by buying soaps, paintings, pottery pieces, charcuterie boards, door decor and more.
Aliki Mikulich, one of the founders of the art crawl and an artist who paints wildlife scenes and does pottery, spoke about how the art crawl got its start.
"I used to be on the Brant Studio Tour, which was a tour of artists' studios, and I noticed how many creatives there were around and especially in Holmedale but the studio tours are specifically for the fine arts," she said. "I thought it would be nice to have something where whatever you make, whether it's pet accessories, soaps, candy, rugs, fine art or pottery – whatever you make – this is a place for you to show off what you have."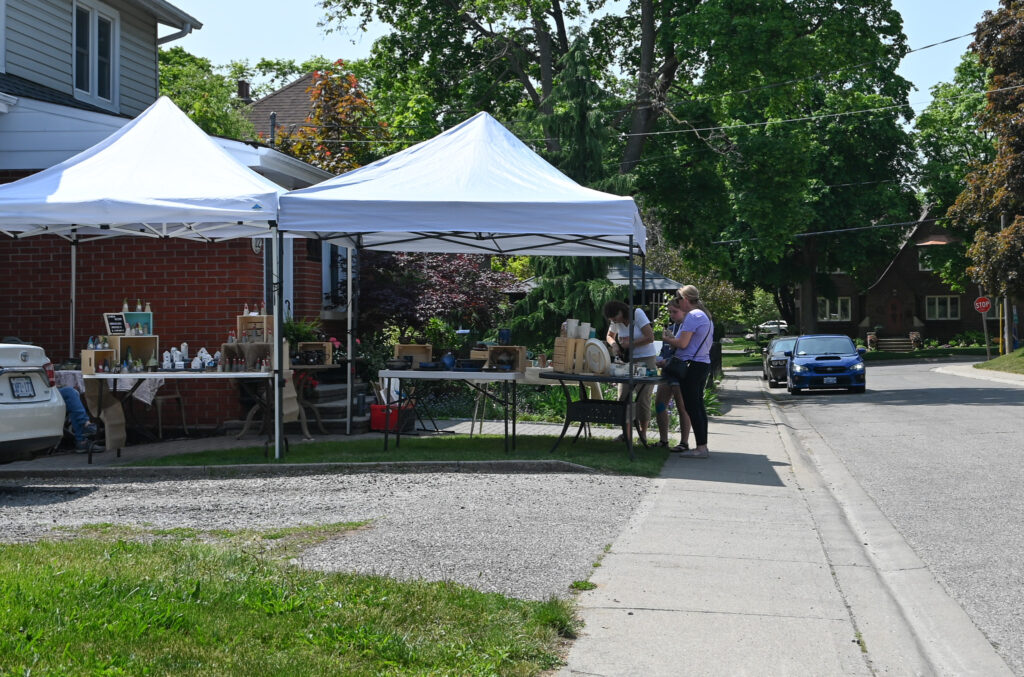 Mikulich later reflected on how much the event has grown throughout the years.
"A friend and I kind of got together and and contacted a few creatives that we know in the neighbourhood and formed a committee, it just happened to be that everybody had a talent that we could tap into," she said. "It just fell into place beautifully and when we put that call out the first year, we had 27 artists and this year we have now have 40, so we've really grown."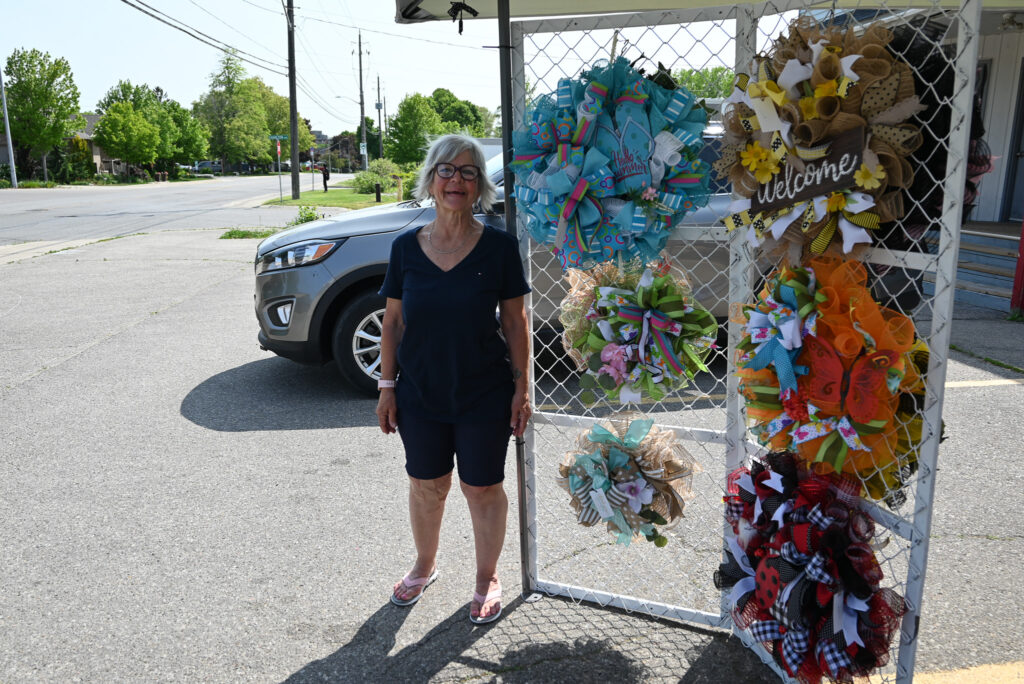 Residents used online and paper maps to explore the neighbourhood as they visited business locations and homes that hosted several artists.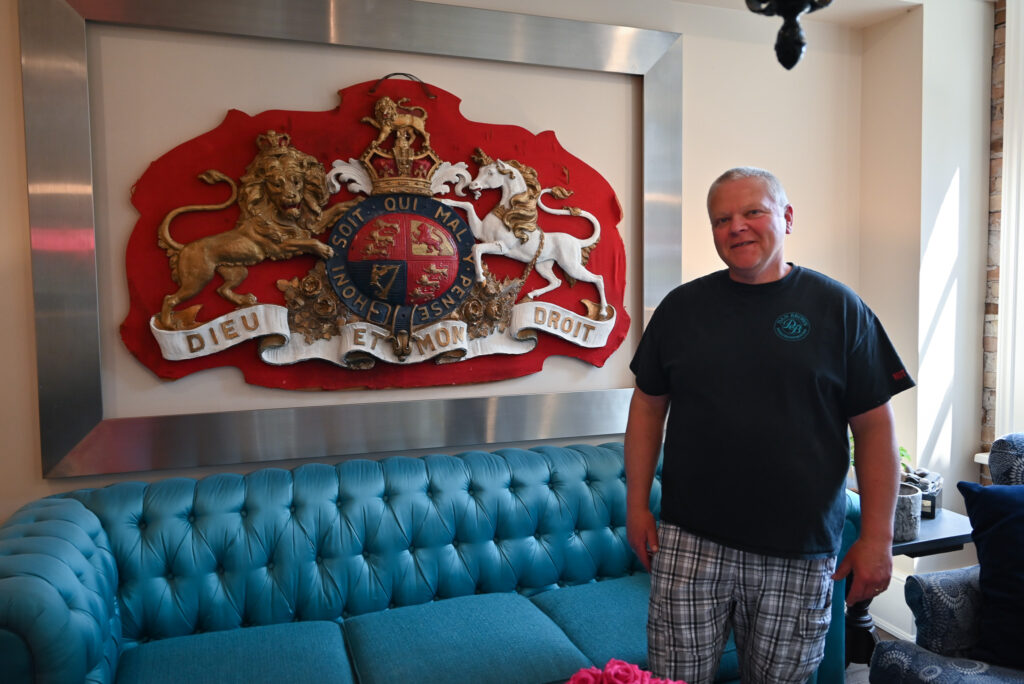 Heron Head Bikes and Nu-u Float Studio were a couple of the businesses that hosted artists, while the home of Dan Brown House Reconstruction was open for a house tour and also hosted three other artists on site outdoors.
"We started the guest artist thing after two years because we had so many people saying how do I get in on this? I don't live in Holmedale," said Mikulich. "So we started matching artists up because if we spread it out the art crawl all over Branford, it would be prohibitive. This way, we get people on bikes, and people walking – it's just been so casual and relaxed."