The savoury smell of spices filled the air inside of Manns Distillery as it served up over 800 bowls of soup during its inaugural SoupFest fundraiser on Wednesday, March 1, 2023.
By 7:30 p.m., close to 200 people of all ages had popped in to visit the modern distillery for their chance to try a variety of twelve soups all while supporting seven local non-profit groups, as well as the Brantford Food Bank.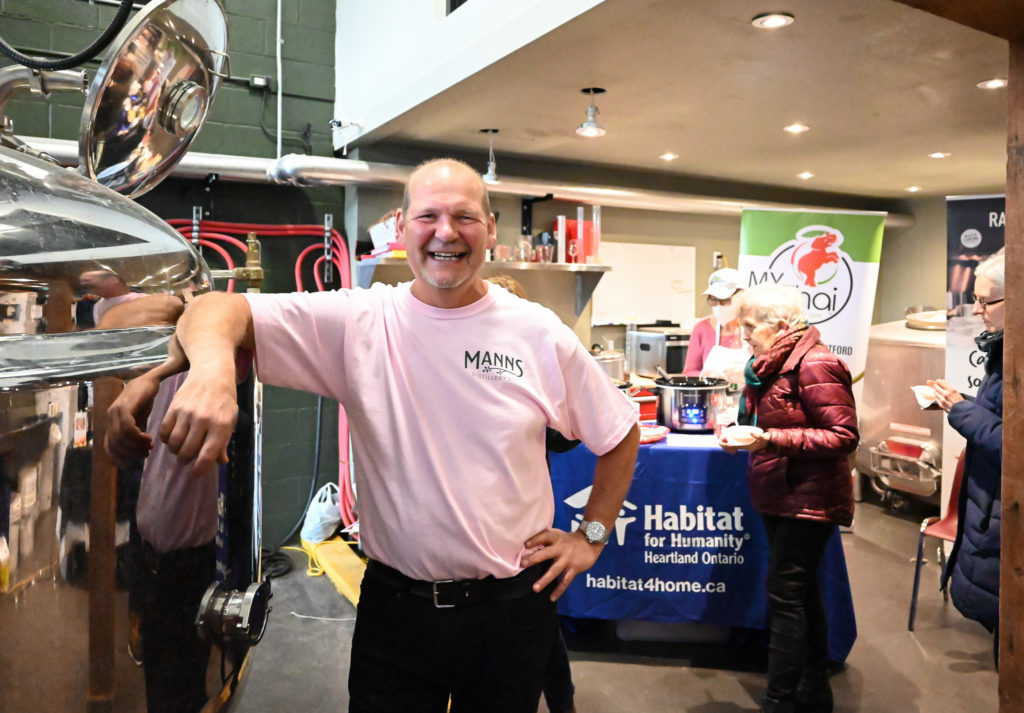 Attendees could enjoy Manns' own caesar soup, the Raw Carrot's mulligatawny or carrot soup, La Botega's tomato tortellini, My Thai's coconut thai buttercup soup, Gus and Guido's cajun chicken chowder or braised beef and onion, as well as plenty of others.
"Every single one was delicious and there was not one that was my favourite – the best one was always the one I was eating at that moment," said one patron. "It was a great event and I really appreciate that it was a fundraiser with a great cause."
For $20, patrons got five tickets that would get them five 5 oz soup samples inside the event and for two tickets, they could get a takeout container to bring home.
Each ticket represented four dollars and 100 per cent of the proceeds went to the table's specific choice of a non-profit organization.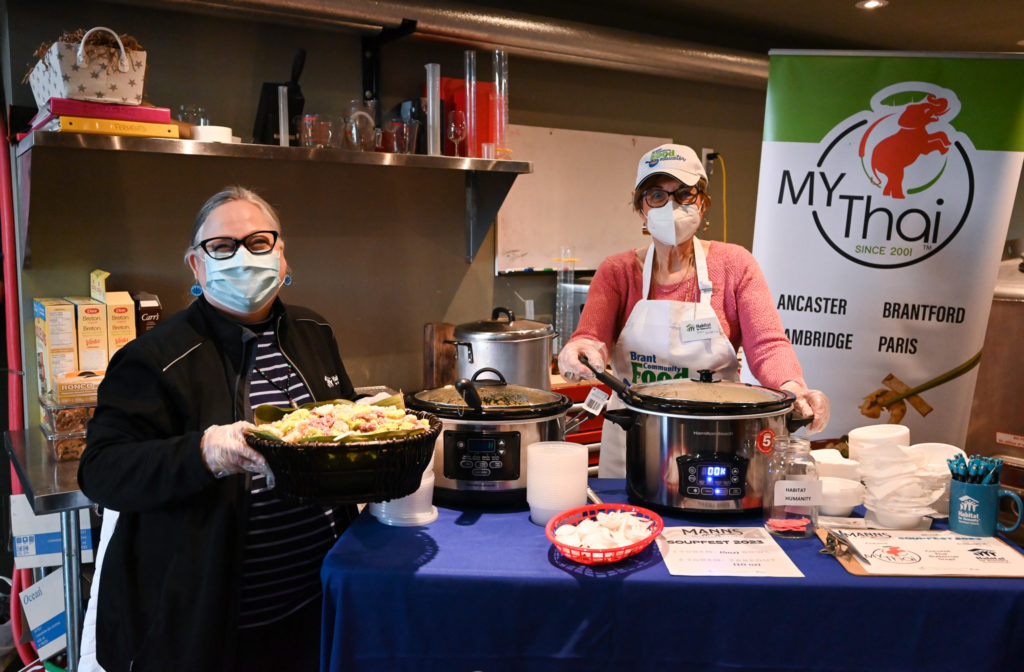 Jaycee Home, BGC (Boys and Girls Club) Brantford, Habitat for Humanity Heartland Ontario, Rotary Sunrise, Charlie's Place / Why Not City Missions, Food4Kids Brant Haldimand, and The Raw Carrot were the seven local non-profit organizations receiving support.
Tanya Prokomenko, brand ambassador for Manns Distillery, said that the event style was an ideal way to support more than just one particular charity.
"We've recognized that with a lot of the organizations, there's an increased demand post-pandemic and it was something that Brantford was kind of lacking and we saw a need for something like this," she said. "It's a great fundraising model that a lot of the organizations seem to have embraced and it's a great way for the public to engage with the non-profits that they're donating to."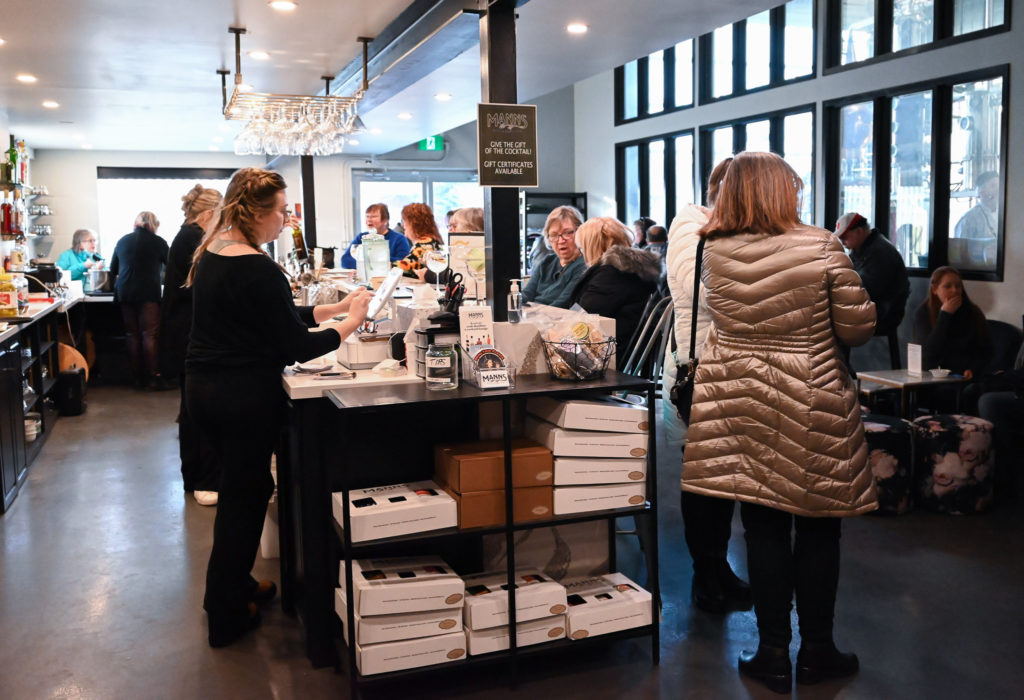 Patrons could also be seen enjoying a few of Manns cocktails or a charcuterie board as they mingled at one of the main floor's bar tables and the upstairs velvet couches. Many attendees were also sure to stock up on some of the soups to take home for their loved ones, or to enjoy later.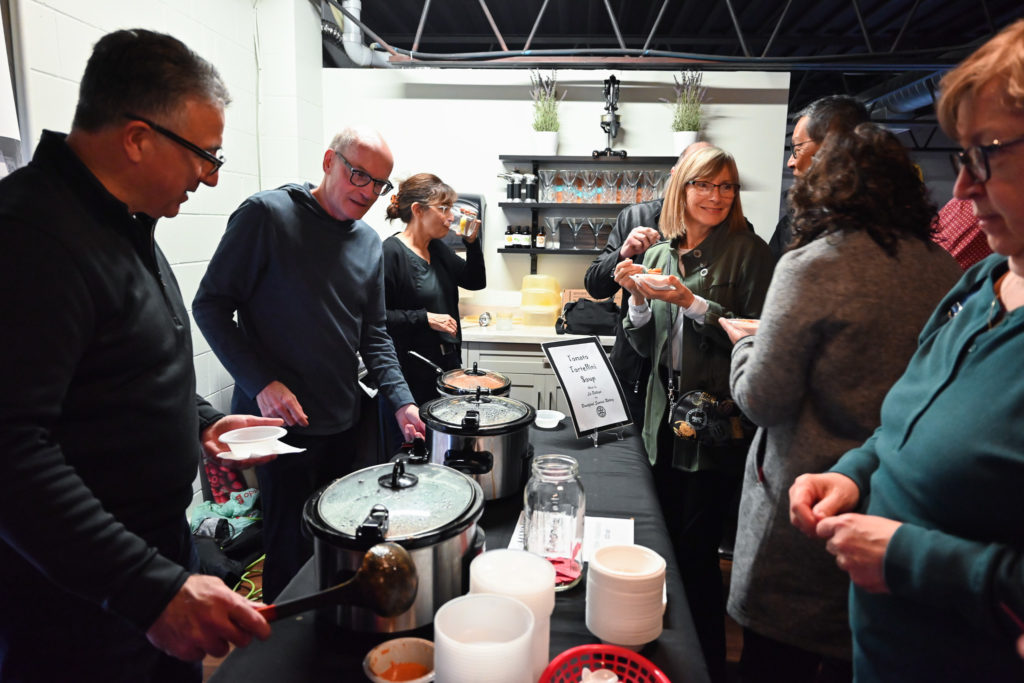 Prokomenko was thrilled with the turnout and hopes that they will be able to host the event again next year.
"I'm overwhelmed with the enthusiasm that the residents of Brantford have for the event, for embracing it and coming to see us, I'm leaving on a really happy note and we hope to be back next year," she added.