Brantford residents came out for a day of family fun to help celebrate the tenth anniversary of the Wayne Gretzky Sports Centre's renovations on Saturday, October 21, 2023.
Visitors and guests had the opportunity to check out a variety of free activities, both inside and out, the Gretzky Centre.
Inside, families picked up a tenth anniversary passport and a poster as a keepsake from the afternoon before heading off to explore the centre's facilities.
Guests could also check out early versions of the telephone with the staff from Bell Homestead and hang out with Paw Patrol's Chase and Skye.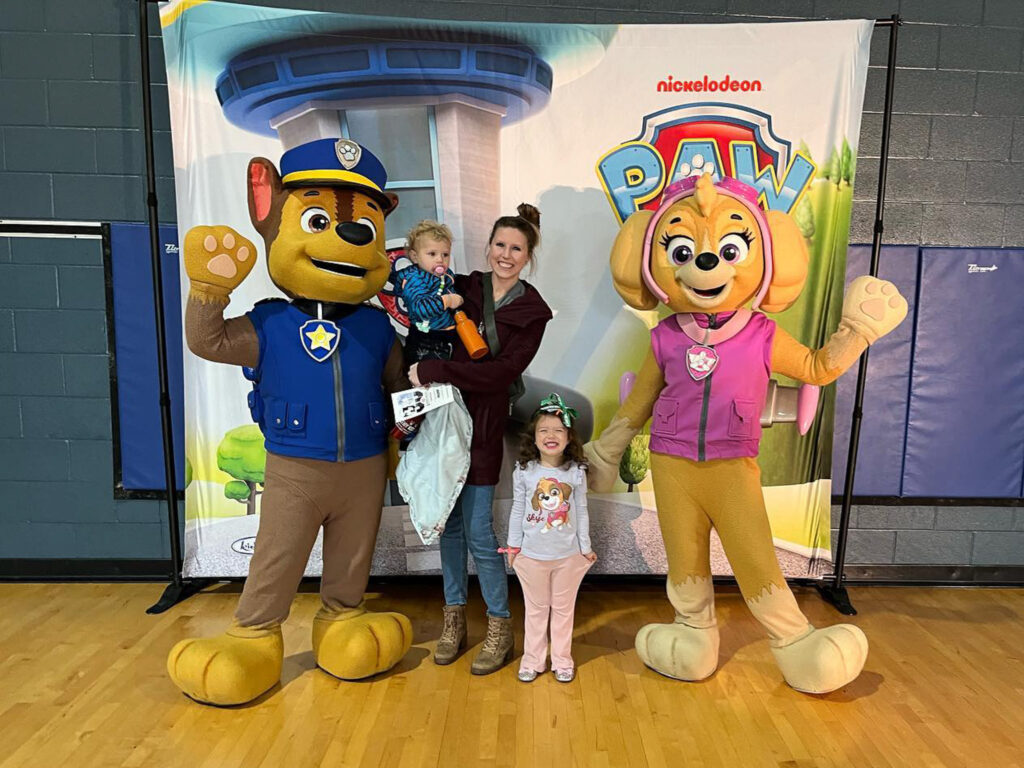 Residents could also take part in a free family skate and public swim, get an autograph from Olympic Gold Medalist Jocelyne Larocque, or enjoy the Q-MACK All Star Experience Show.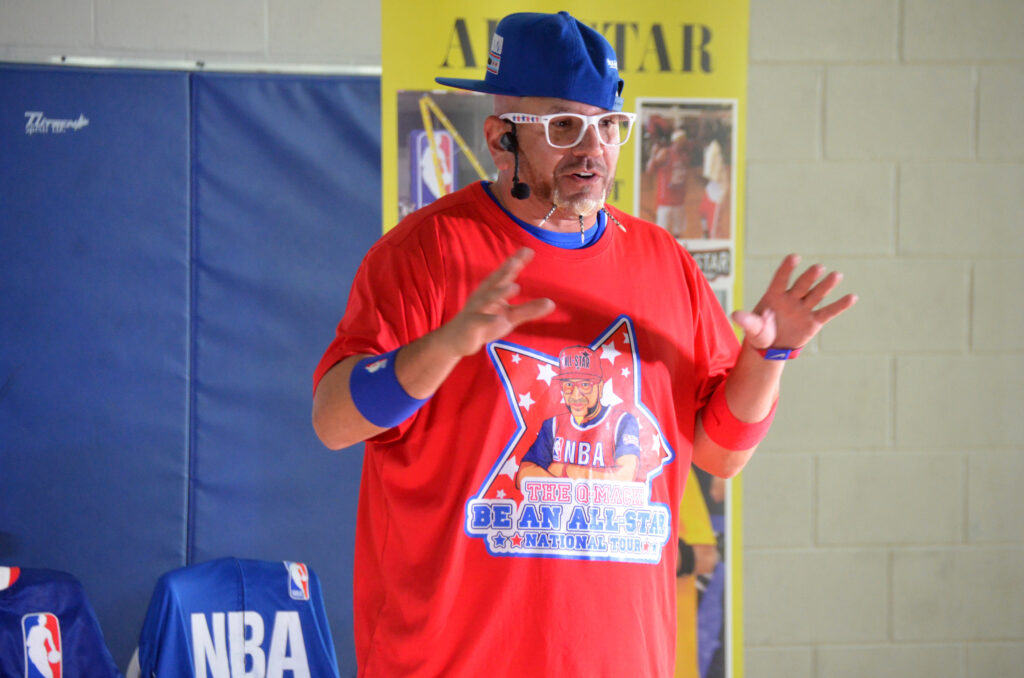 Outside, people lined up for the Ferris wheel, while many gathered around as Doug "the Great" Hunt took back his Guinness World Record for stilt walking.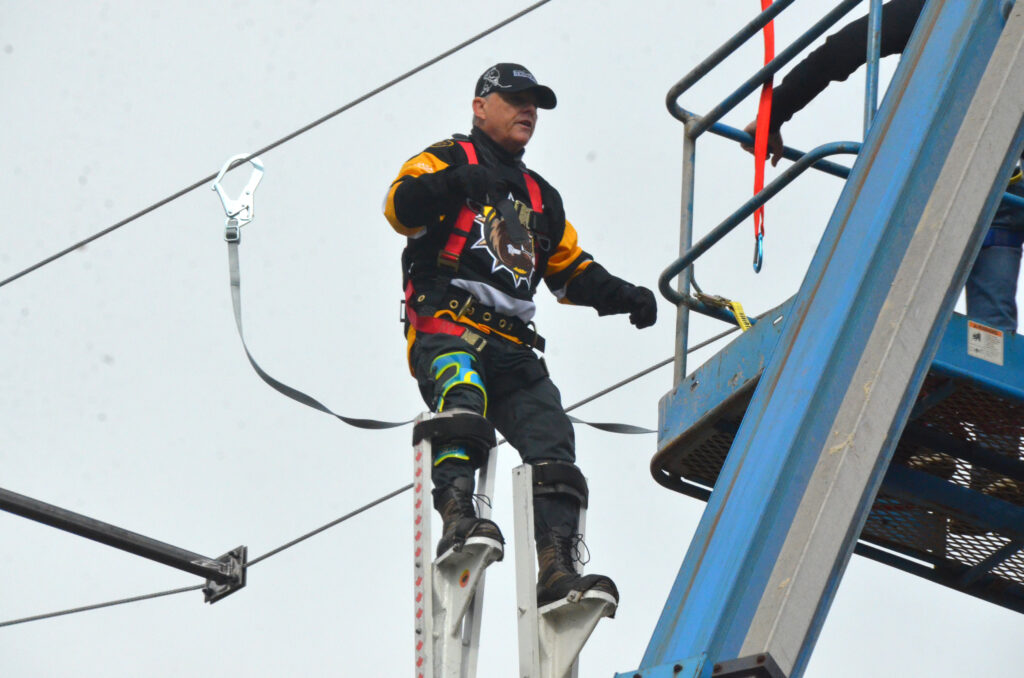 City of Brantford officials also took the time to speak about the Sports Centre.
"I think what we're celebrating is what this building has done for our community because this building has been a platform, a stage, a catalyst for so many things that has meant so much to so many people," said Kevin Davis, Mayor for the City of Brantford. "Whether its hockey, swimming, gymnastics, a walking club, or a public meeting, the impact of this building is immeasurable. Thousands upon thousands of people have been impacted in a really beneficial way, not to mention the youth of our community."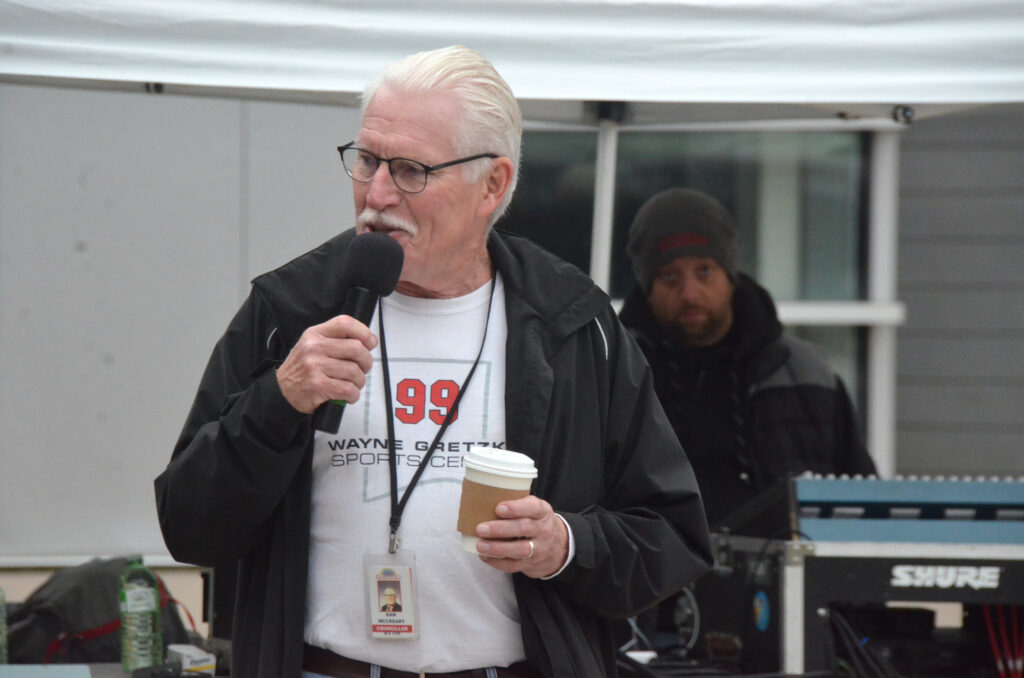 Dan McCreary, Ward Three Councillor, also spoke about what it took to get the renovations off the ground, including thanking the architectural and construction teams for their hard work.
"We also had the participation of a lot of the people that actually use this building, we had the aquatic clubs, the hockey folks and a number of open houses and design sessions and they contributed a lot," he said.
Davis also brought up the City's final piece of recognition to Walter Gretzky.
"We all know that Walter spent a lot of time here, of course he had his own reserved parking spot and today we are going to be officially commemorating him with a piece of art that will preserve that parking space in Walter's memory for time memorial," said Davis. "For me, this centre speaks a lot about Walter, his dedication to our community and our youth of minor sports."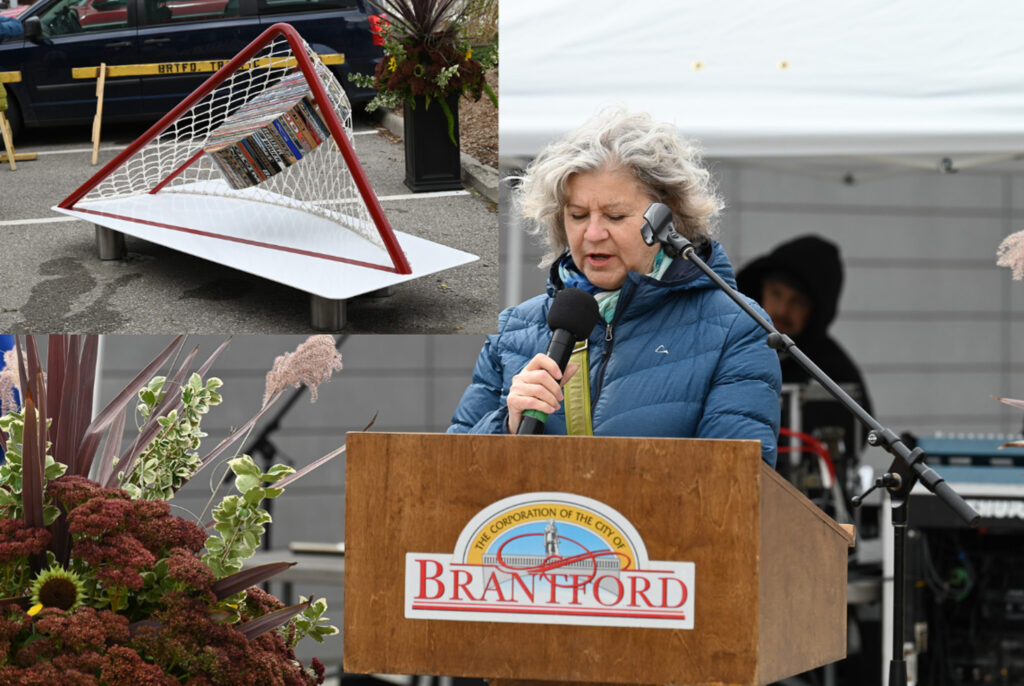 Karen Roberts, the Toronto-based artist who created the tribute, spoke about how the piece came together.
"Lord Mayor Walter Gretzky, father of Wayne Gretzky and Canada's most beloved hockey dad, was a pillar of the Brantford community. Shortly after his passing on March 4, 2021, members of the public spontaneously started placing hockey sticks, pucks and paraphernalia with heart-warming messages to Walter in his dedicated parking spot," said Roberts. "These tokens of affection were collected by City staff and used as a part of a call to artists to create a public art piece in his parking space using the tributes left behind by the community. These sticks left by his community were cut and fitted to create the form of a puck. The puck has just been hit into the net scoring a goal."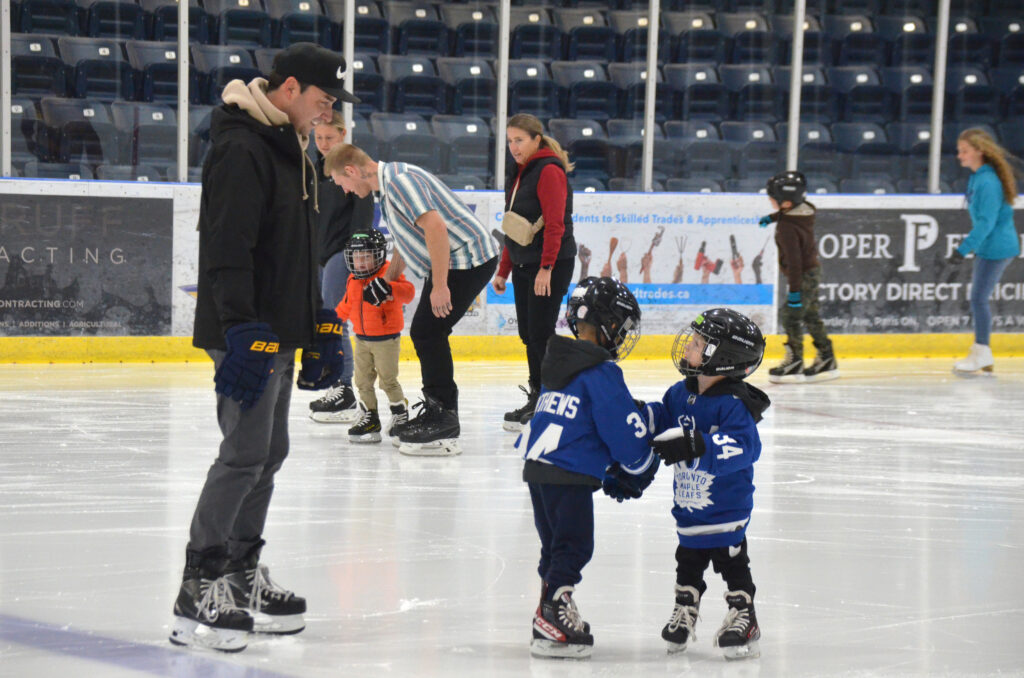 Roberts continued, addressing the symbolization of the piece, entitled 'Take Your Shot.'
"The sculpture evokes the excitement of the game of hockey, it is a metaphor for winning, the apex of excitement and the moment in which it all comes together, going for glory, reaching your goal and achieving greatness," she said. "The hockey sticks represent Walter Gretzky's connection to the sport and symbolizes his role in handling and nurturing the local hockey community. …The sculpture acknowledges Walter Gretzky's stature as a leading mentor of the game. The puck in the net symbolizes Walter's philosophy of always taking the shot at your goal, something we should aspire to throughout our lives because you miss 100 per cent of the shots you don't take."