The Brantford Lights illuminated the grounds of the Glenhyrst Art Gallery with thousands of colourful bulbs on Friday, December 2.
The City of Brantford partners up with the gallery for the annual event and together they are currently celebrating the tenth-year anniversary.
Cars filled up the parking lot early, and a large crowd gathered around the outside of the gallery waiting for the official "switch-on" of the twinkling lights.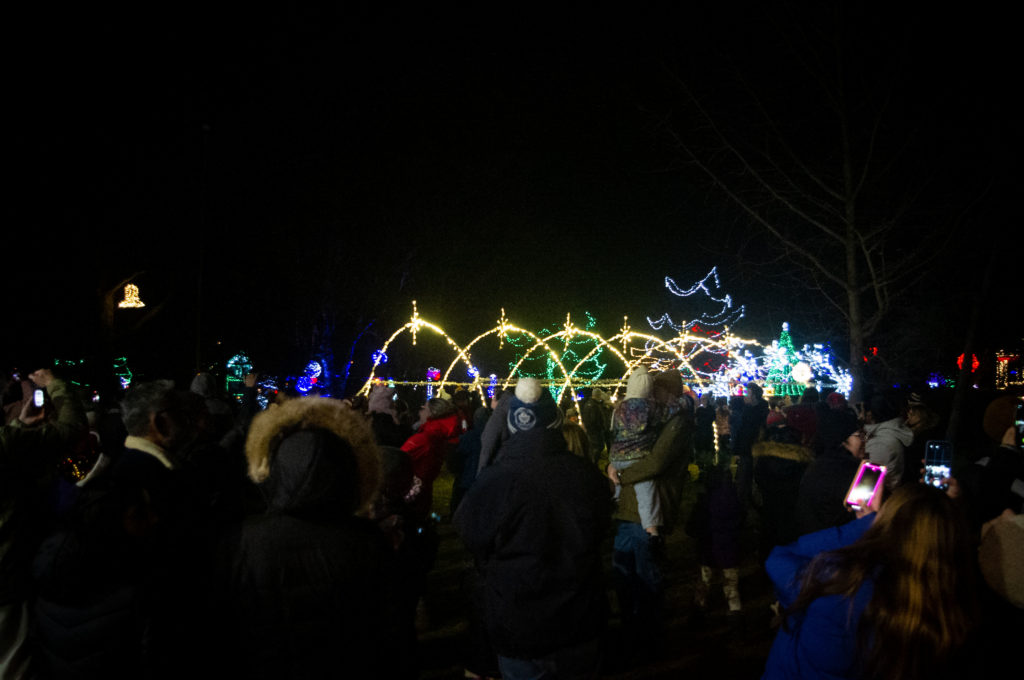 Many people stood by to watch the members of the École Dufferin ukulele choir perform a variety of holiday carols, while some grabbed hot chocolate from the Ugly Mug cart.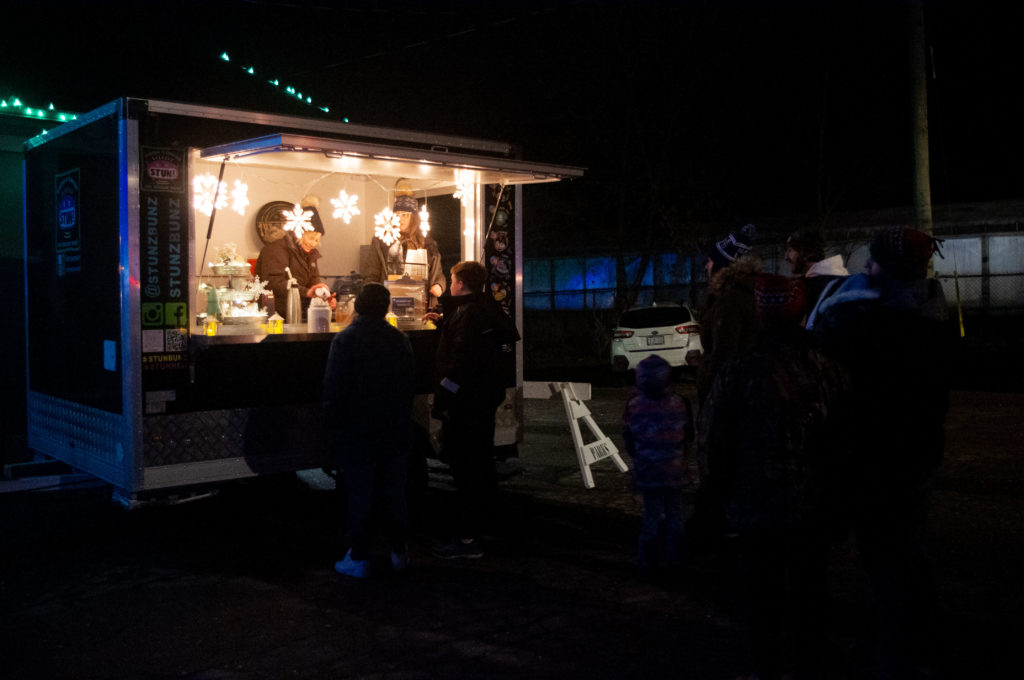 Ana Olson, Gallery Director, soon stepped up to the mic and got the event underway as she spoke about the history of the event.
Olson thanked sponsors, as well as the Parks staff for the weeks of hard work they put into the designing and stringing of the lights.
"There's a lot of moving parts – the actual hanging of the lights is just one piece of it, and the City of Brantford hangs all the lights and does the displays," Olson said. "We usually have a meeting before hand to see if there are any special areas that we want to focus on and if there are new lights that we want to put up. Internally, we talk about opening night – who is here, who are the vendors, who are the performers, and what music is going to be here. We also have an army of volunteers that are here every night in the cold taking donations and opening the gallery."
Brantford Mayor Kevin Davis was present, along with Brantford-Brant parliament members MP Larry Brock and MPP Will Bouma. The three took turns addressing the crowd before the mayor began the countdown with visitors.
The crowd cheered and clapped, and Santa jingled as the thousands of lights lit up the park. Visitors can enjoy a variety of displays – from Santa's sleigh to red-and-white candy canes, a large peacock, and presents – there is no shortage of designs to view.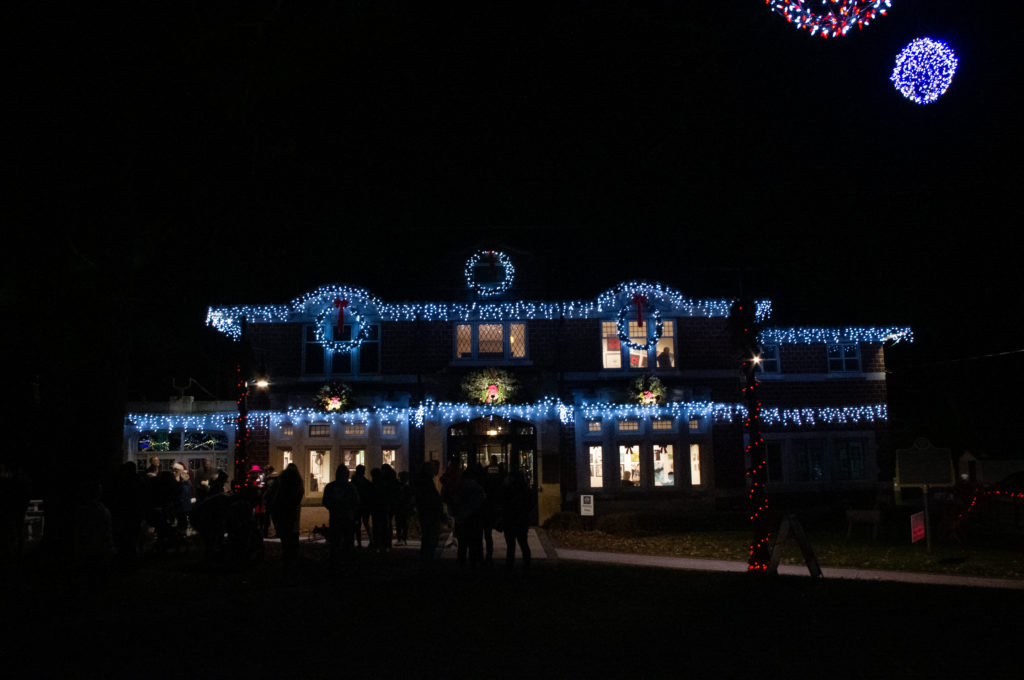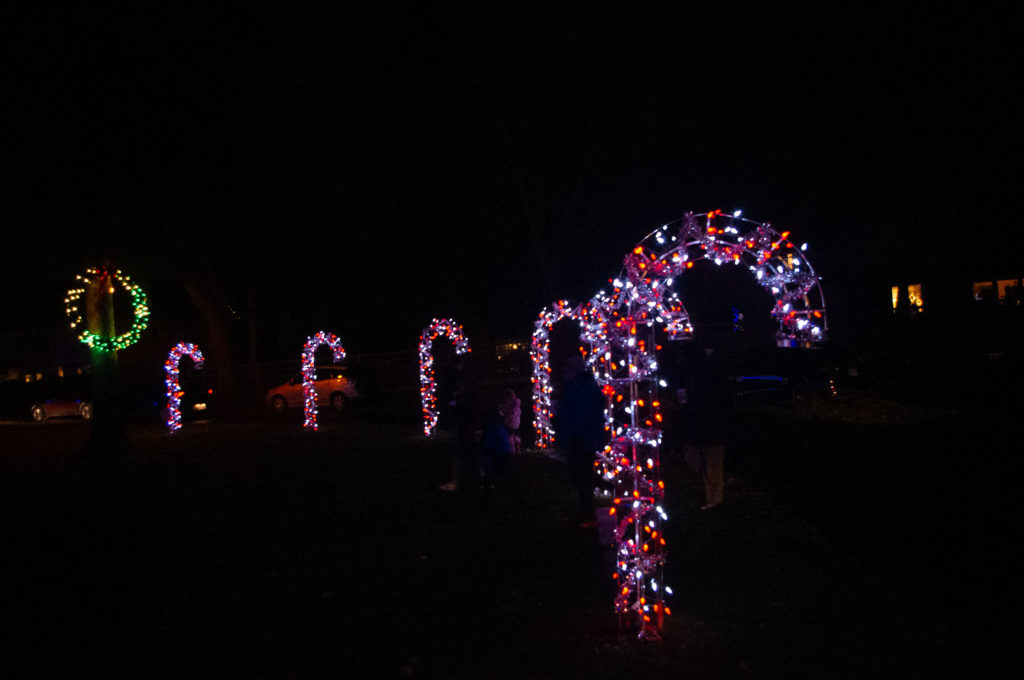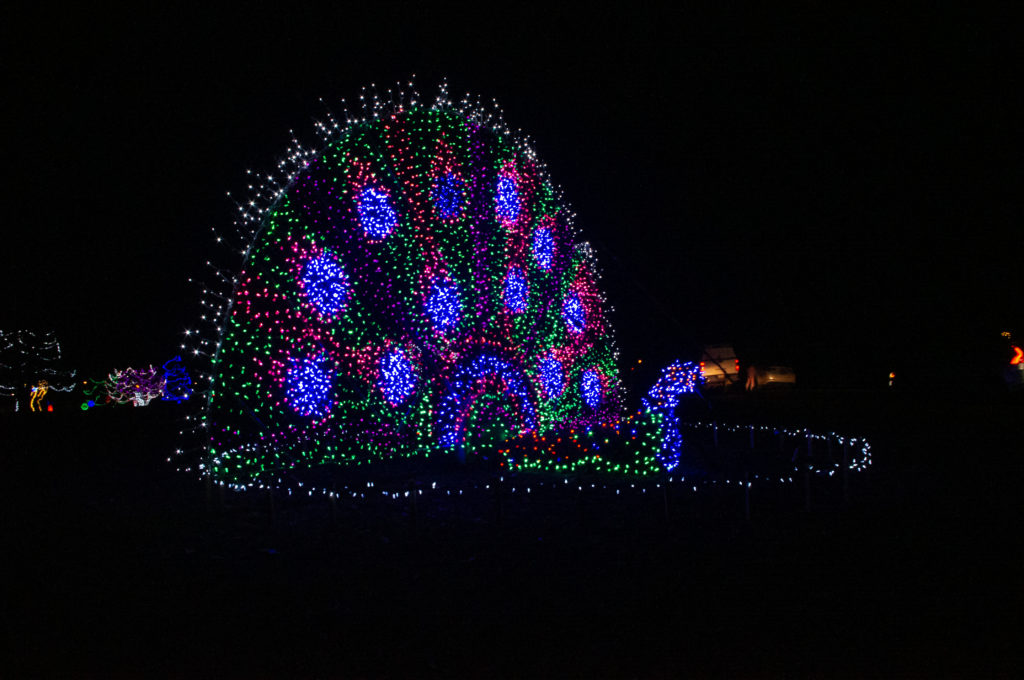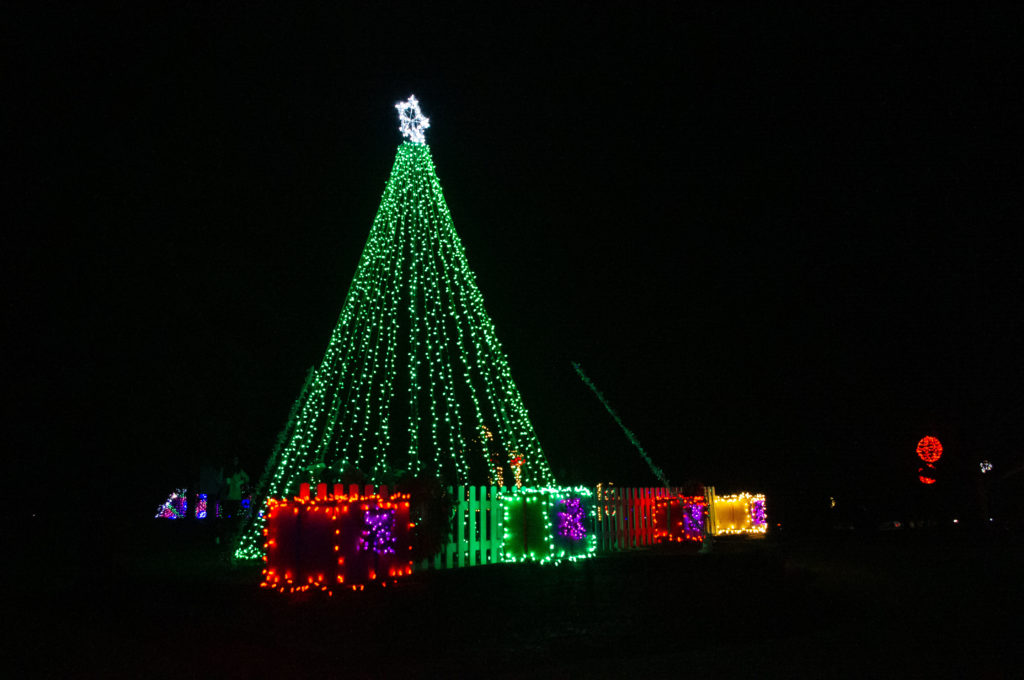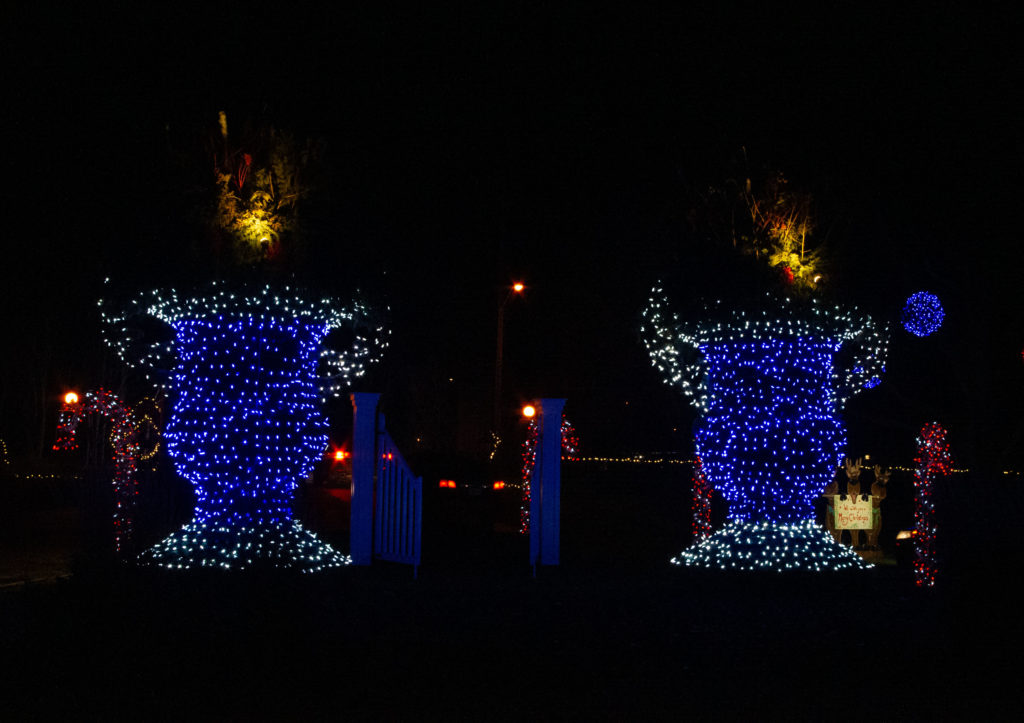 The Salvation Army band began playing music as people dispersed to explore the grounds.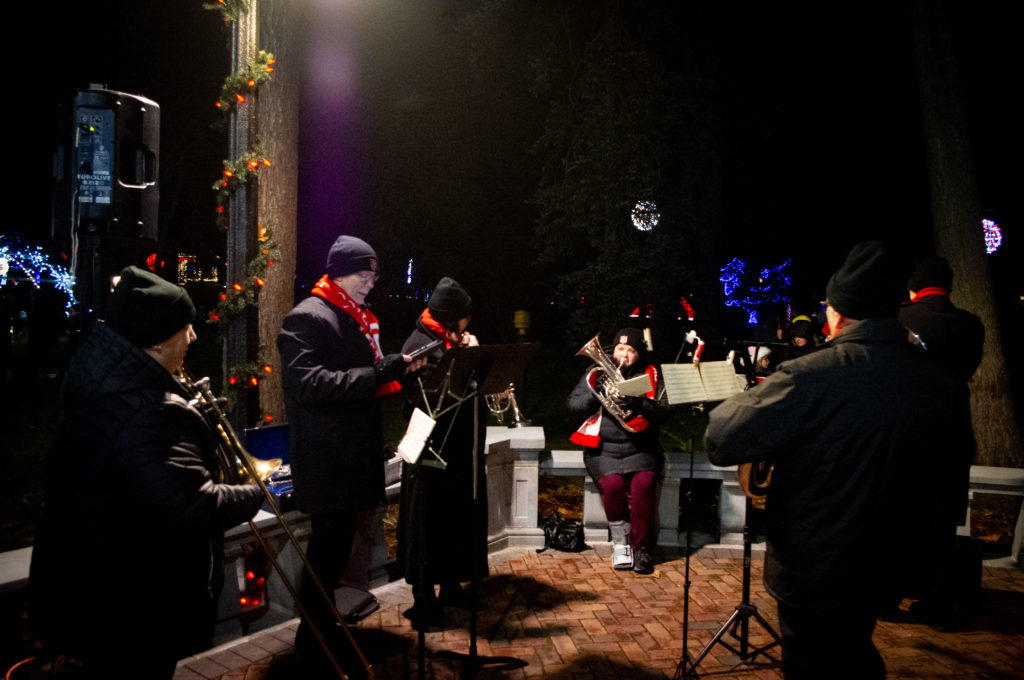 Inside the main house, art from schools around Brantford showcased roughly 400 works of art for the Vibrant Youth Exhibit that runs alongside the lights display every year.
Visitors could also walk through to view the art or shop for handmade artisan crafts from the Merry Little Market. Upstairs, Dan McDonald and Kristen Vollick were performing music.