Hundreds of people attended the second annual National Day for Truth and Reconciliation event at Brantford's Mohawk Park on Saturday, September 30, 2023.
Guests could be seen mingling, engaging with information booths, browsing the over 16 vendor booths who were selling jewelry, clothing and more, as well as indulging in free tacos, corn soup, strawberry juice and other various snacks from CA Culinary Services.
Throughout the event, visitors also had a chance to learn how to throw and catch with lacrosse sticks, as well as join in with Grand River singers and dancers to learn about traditional Haudenosaunee social songs.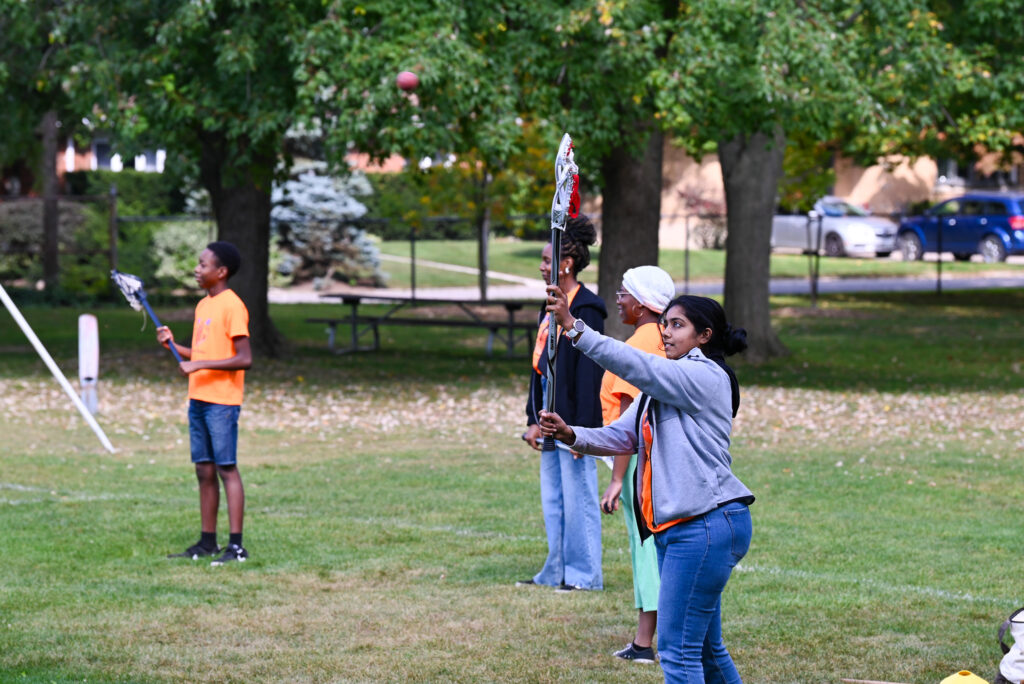 For people like vendor Brianne Cavan-Heard, owner of Cavan's Creations, she said that it was unbelievably "heart-warming" to see how many people showed up to Saturday's event.
"My papa was in the Residential Institute in Brantford, so seeing everybody here today acknowledging it while also celebrating our rich culture, is really heart-warming for me," she said.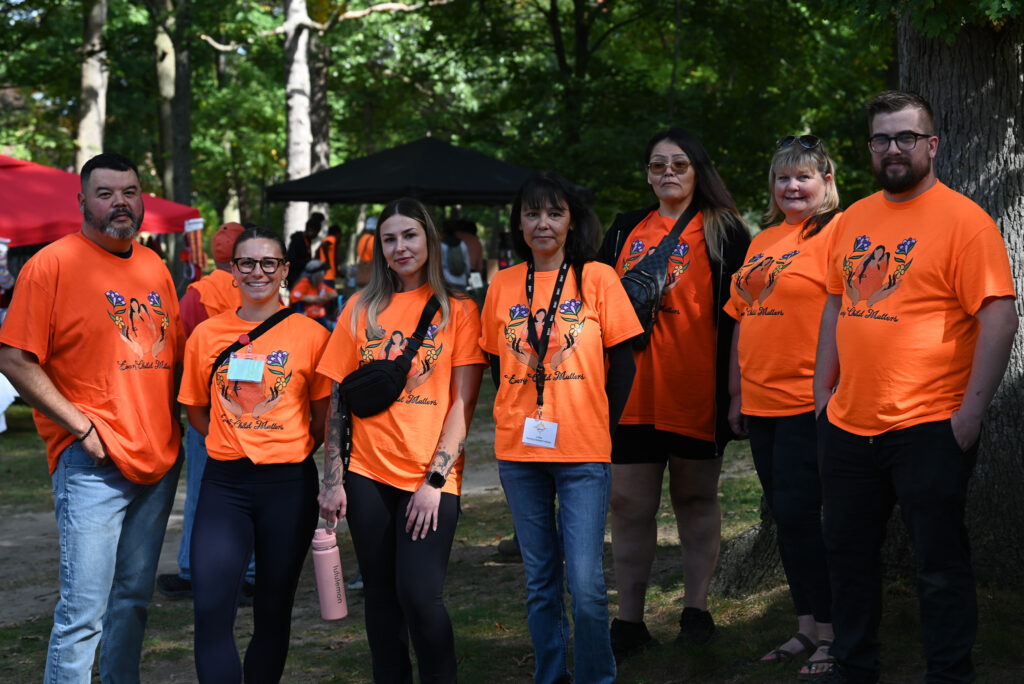 Danielle Russell, Director of Capital Development and Innovation at Brantford Native Housing, said that the day was about getting to understand the Indigenous community and its experiences on a deeper level.
"Today is a day for understanding the paths, talking about the truths and realities that exist and sharing those experiences with one another in order to help build strength and resilience moving forward," she said. "It's one of the many big days for the Indigenous community."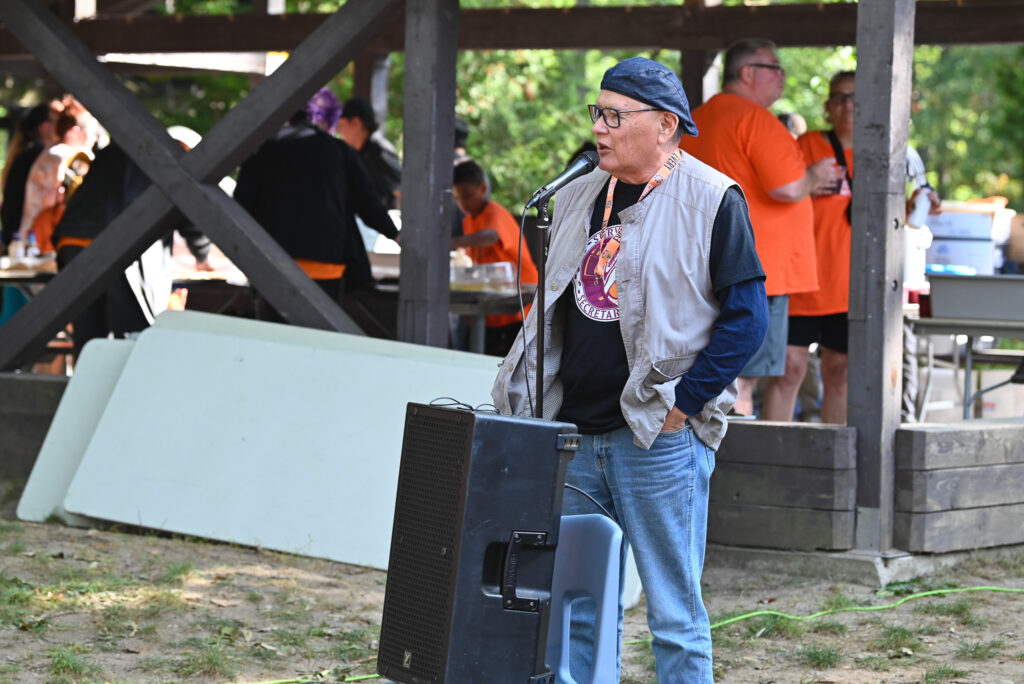 With Brantford being so close to Six Nations of the Grand River and the city having a large Indigenous population, it's important to understand the community's history.
"A part of reconciling from the past is acknowledging the truth and the realities that exist, especially in our neck of the woods. We have the Residential Institution around the corner from this park and there are some really hard experiences that have happened to a lot of people that are present here today," said Russell. "There's just a lot of history here in Brantford and so being able to share those experiences, talk about them in a safe environment and build on the resiliency of our community is just so important for us."
Russell noted that while Brantford's Mohawk Institute Residential School closed in 1996, day Institutions still very much existed with the intent of erasing the Indigenous culture.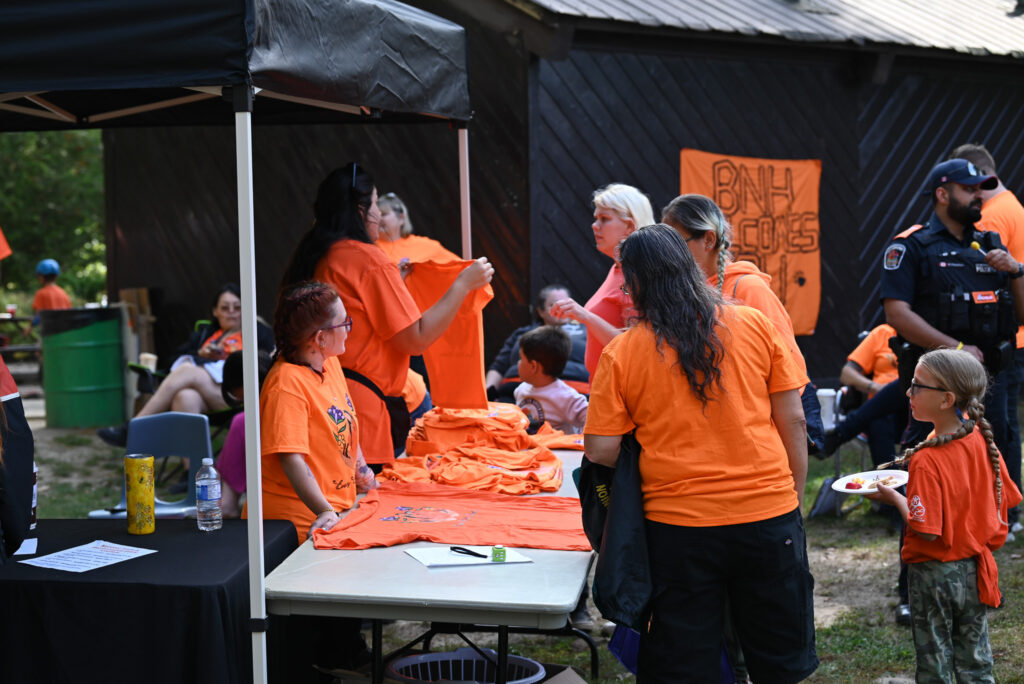 She also said that it's important to recognize that while the word "school" is in the name, that is not what it was.
"I emphasize not calling it a school because they weren't schools. They were forcing people to break down their culture and what they knew, to learn a whole new system and a 'Canadian way of life,' which we all know wasn't the origin of our country," she said. "It's so important to understand that – and this is even a newer concept for our community too – we should not be following how the government portrays itself but breaking it down to what we actually experienced."