The City of Brantford provided a day packed with events for Family Day on Monday, February 20, 2023.
The Wayne Gretzky Sports Centre offered free admission to its indoor track, public swim and public skate sessions, while the Bell Homestead National Historic site offered pre-booked tours for a dollar.
In Harmony Square, ice skating was available from 10:00 a.m. to 10:00 p.m., and other events kicked off at 4:00 p.m.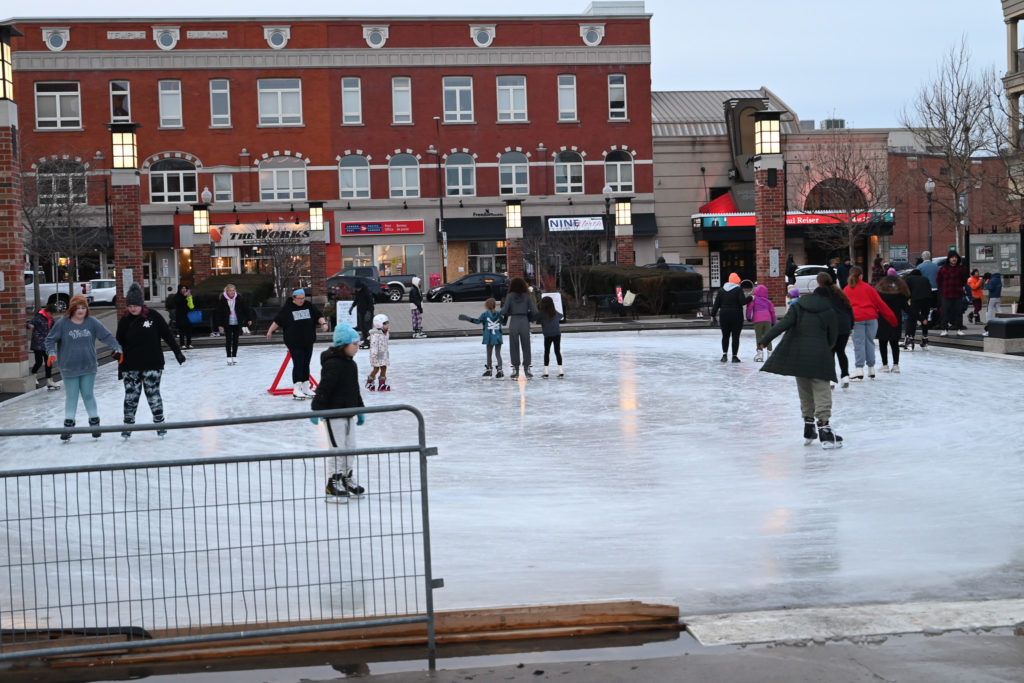 Customers dining at Hudson Public could register for Family Disney trivia before heading out to the square for a BarryO Kid show that featured a mix of ventriloquism and magic.
Following the BarryO show, Heather Wilson, Chair of the Brant Community Healthcare System (BCHS) Board of Directors did a live reading of Dr. Seuss's "The Lorax."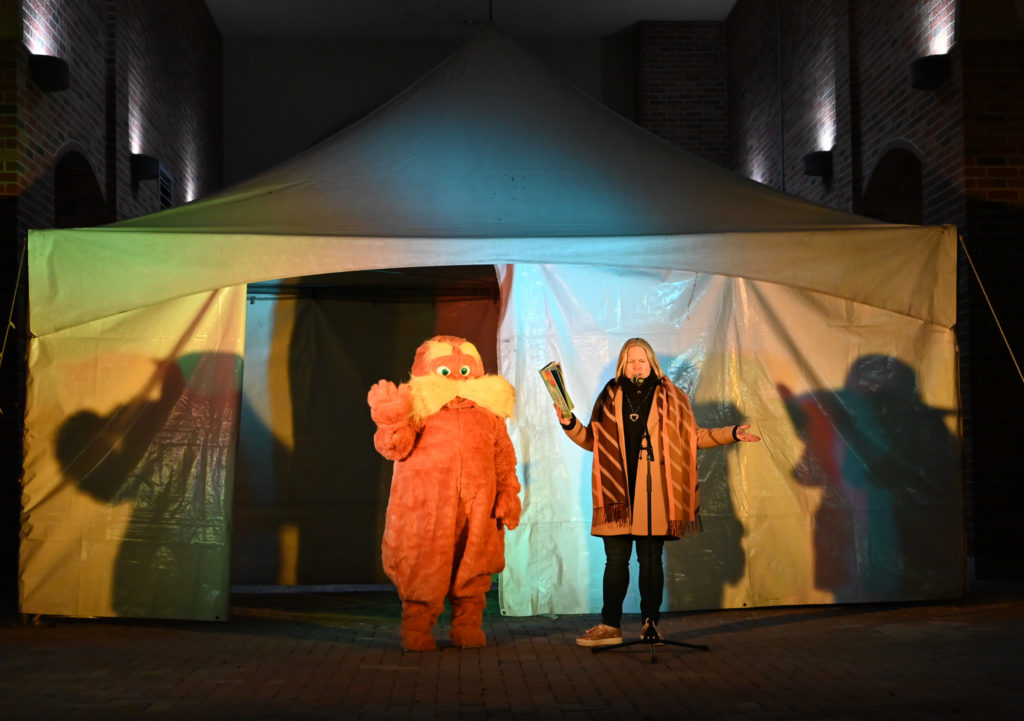 Roughly 250 people occupied Harmony Square as they skated on the ice-rink, stopped to watch Doug the Great or tried to grab a photo with the Lorax and Harmony Squirrel.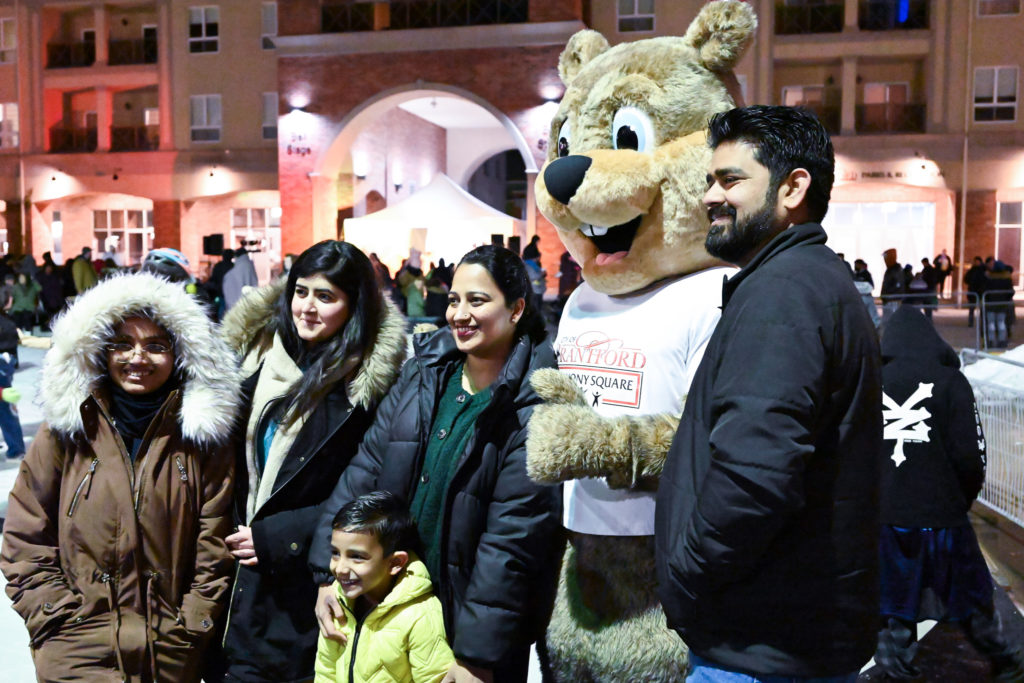 A special fireworks display was held towards the end of the evening in lieu of the canceled New Year's Eve display.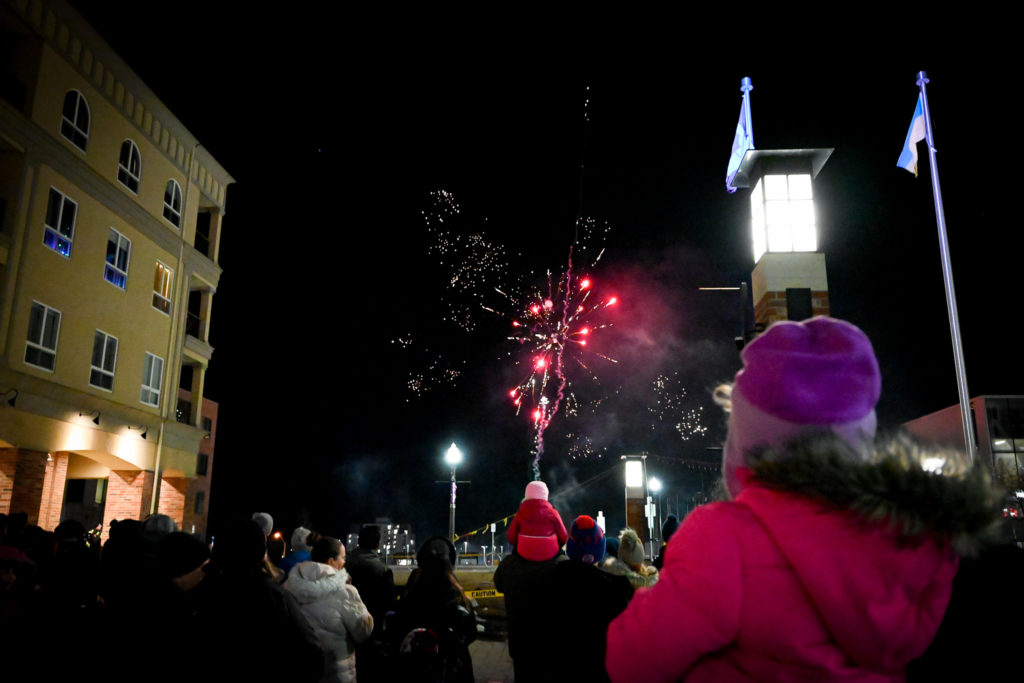 Jennifer Middleton, Community Events Coordinator for the City of Brantford, said that they were excited to welcome the community back to Harmony Square for a day of family fun.
"The event is going great, everyone is looking for something fun to do before returning to school after the long-weekend, so this has been an awesome opportunity for families to get out and celebrate," she said. "We have an amazing turnout! Over 1000 people have showed up for fireworks and I think these were much needed for our community. It was sad we couldn't do it for New Year's Eve but I'm so happy we could get this done for Family Day."