Nearly 400 people attended Brantford's first Emancipation Day held in over 100 years at Mohawk Park's upper pavilion on Sunday, July 30, 2023.
While it's been over a century since the city's last Emancipation Day celebration, UniteAgainstHate! (a social profit organization offering community resources for anti-racism education and collaboration) has made local history in reviving the event.
According to the Government of Canada's website, the Slavery Abolition Act of 1833 ended slavery in the British Empire on August 1, 1834. The act freed over 800,000 enslaved Africans and their descendants in parts of the Caribbean, Africa, South America and as well as Canada.
The earliest known report of a crowd gathering for an Emancipation Day celebration in Brantford was on August 1, 1856, and while the following celebrations were held in various locations in the city throughout the years, an estimated 1000 people gathered in Mohawk Park in 1903 for the first time.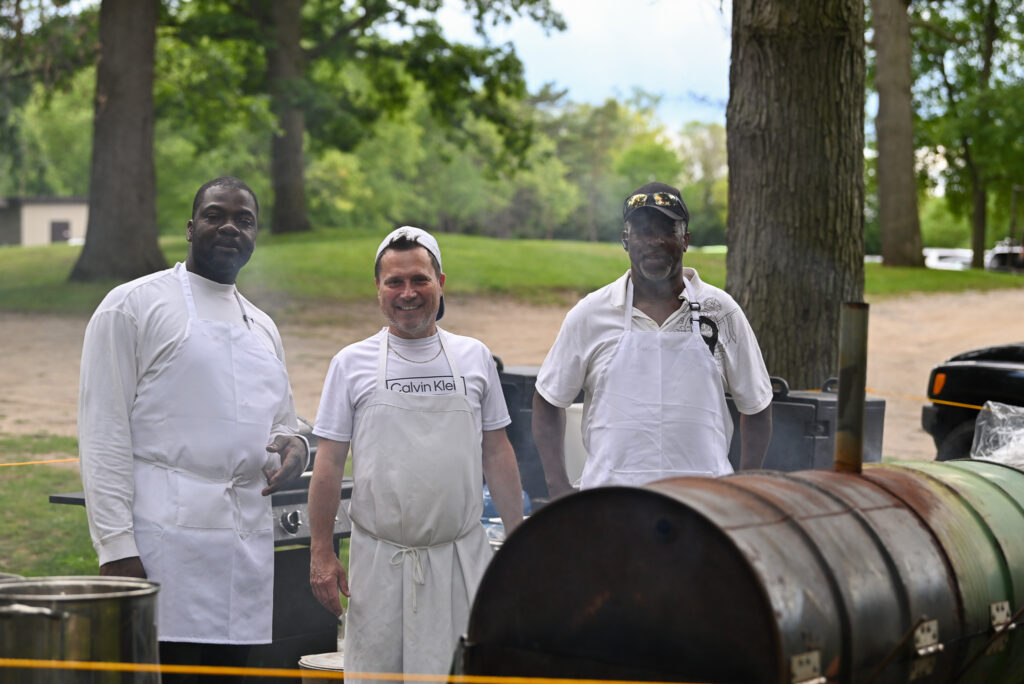 Guests from all over southern Ontario would attend the annual celebration and it often consisted of street processions, picnics, various sports, boating on the river, music and dancing.
"They would gather on August 1 to celebrate freedom," said Amanda Mersereau, organizer of the event. "They would get together, and they would typically hold baseball events, people would be boating, there was fun for kids and it was an all-around family friendly celebration where people from all across southern Ontario would join in from Guelph, Hamilton, and Toronto to gather in Branford right here in this park."
Celebrations continued yearly in Mohawk Park up until the last recorded event took place with over 700 guests in attendance in 1912.
Mersereau said that the idea to revive the celebration came from a previous video the organization had produced alongside Falling Motion Studios in September 2021.
"The final scene is in this very park on the soccer field, and during the filming of that I realized 'wait, historically there were Emancipation Day celebrations held in this very park and here we are together right now – why shouldn't we do this again?'" she said. "So, this is what we're hoping to recreate and reimagine in a way that is accessible for our generation and future generations."
For Mersereau, teaching her daughter Claire on Black history is an important task. When she asked her daughter what the celebration day was about, the nine-year-old offered her own comment about the event.
"We're celebrating when slavery ended," she responded. "And what are we looking forward to?" asked Mersereau. "Everyone being together and working as a team in Brantford," replied Claire, with a smile.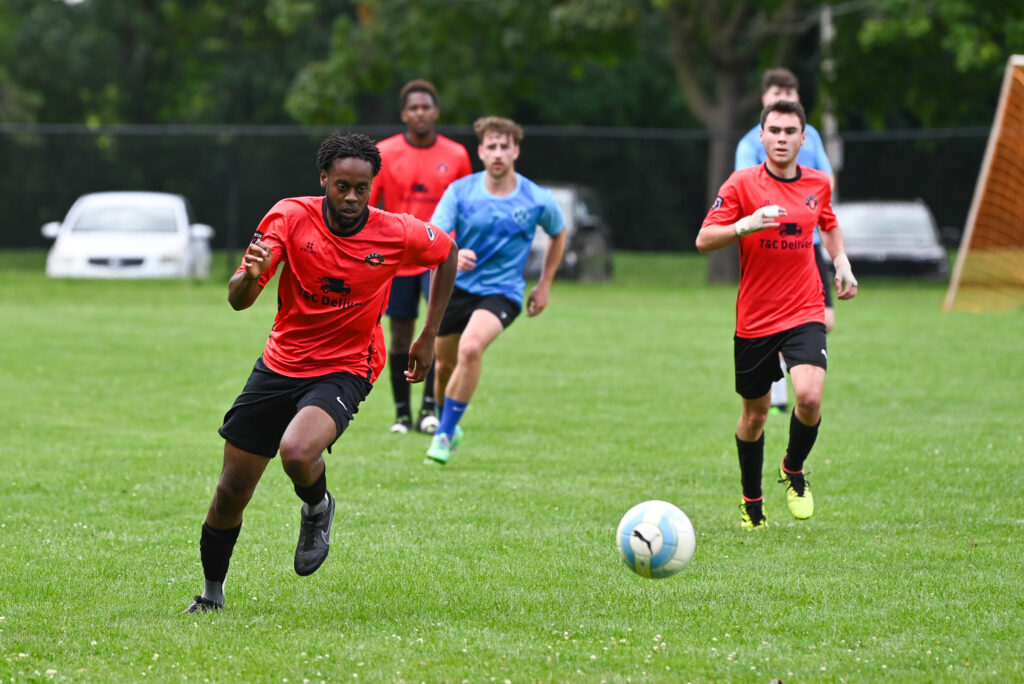 The 2023 Emancipation Day celebration consisted of a soccer match, face painting, mingling and a free barbeque with chicken, burgers, hotdogs, jerk pork, rice and peas, corn soup, salads and more.
"We have a soccer showcase hosted by Ulysse Soccer Training with four teams and they'll be facing off in 30-minute matches and the winner will receive the first Emancipation Cup and they'll also get T-shirts printed by Brantford Apparel," said Mersereau. "There's also a free BBQ hosted by Barber Dre of Upper Line Hair and Beauty. Barber Dre has held free barbecues in this park many years ago and he wanted to recreate that. We're all working together to just make this a collaborative event and celebrate togetherness. So far, there's been lots of positivity, lots of friendly faces and just pure enjoyment."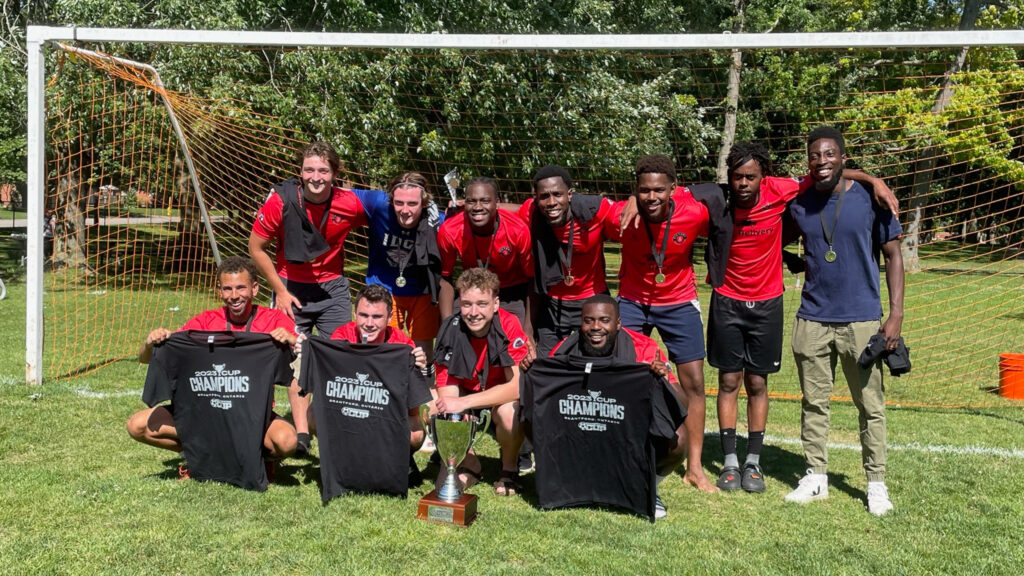 Mersereau said this event is just the beginning and hopes to host it annually.
"We hope for next year we will do bigger and better," she said. "We want to expand and ideally get some live music, maybe some spoken words and art installations – this is really just the beginning."
For those interested in learning more about Brantford's Black history, Mersereau said to visit the UniteAgainstHate! website.
"We're going to make Brantford's Black history accessible," she said. "In fact we have an archive that we're building consistently on our website; it can be found at www.uniteagainsthate.ca. If anyone in the community has information that they don't see on there we welcome collaborative efforts so please send it our way you can email us."