Locals and out-of-town visitors alike stopped by the Paris Fairgrounds on Saturday, March 18, 2023 to check out the first stop of the Heart of Ontario Tour.
Hamilton Halton Brant Regional Tourism Association (also known as The Heart of Ontario) and Cobalt Connects organized an immersive three-weekend tour that visits Paris, Milton and Binbrook to help showcase the communities and what they have to offer.
"The intent of the program was really to rally the arts, culture and tourism folks that are in the Hamilton Halton Brant area and sort of cross-market them," said Jeremy Freiburger, the Executive Director of Cobalt Connects. "We brought artists from Brantford to Milton and we brought artists from Binbrook to Paris and we get to sort of show them off to all the other communities and we love getting to do that work."
One-hundred people showed up to Friday's event that featured a dinner prepared by Chef Shane McCartney and Kyle Ferrera, and a concert by Golden Feather and Bernadette Connors. Attendees could enjoy local wine, craft beer, smoked pork, southern fried drumsticks and more during the sit-down dinner.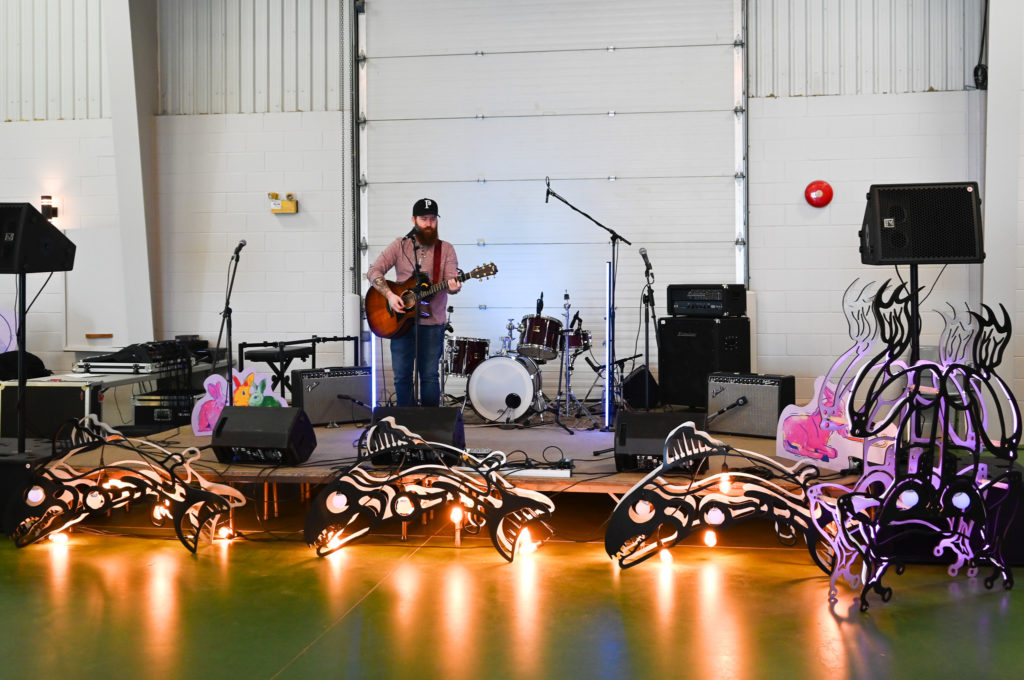 Saturday's festivities included art installations by Chris Farias and Adam Monture, music performances by Vaudevillian and Chris Strei, as well as a pop-up market featuring roughly 25 vendors and artisans.
Tables lined the walls of the Exhibition Centre room so guests could browse and buy cereal inspired candles, hand-crafted jewelry, aromatherapy skin care, glass-blown décor, art prints and more.
Curator Lisa Pijuan-Nomura of Handmade Hamilton organized the vendors featured in the tour.
"It's an interesting mix of vendors and it's really diverse in many many ways," she said. "I only get handmade treasures – making sure that the vendors are the actual people who make the things you see in front of you. And you don't have to come here to buy a million dollars' worth of things, you can come here just to be inspired and talk to other artists."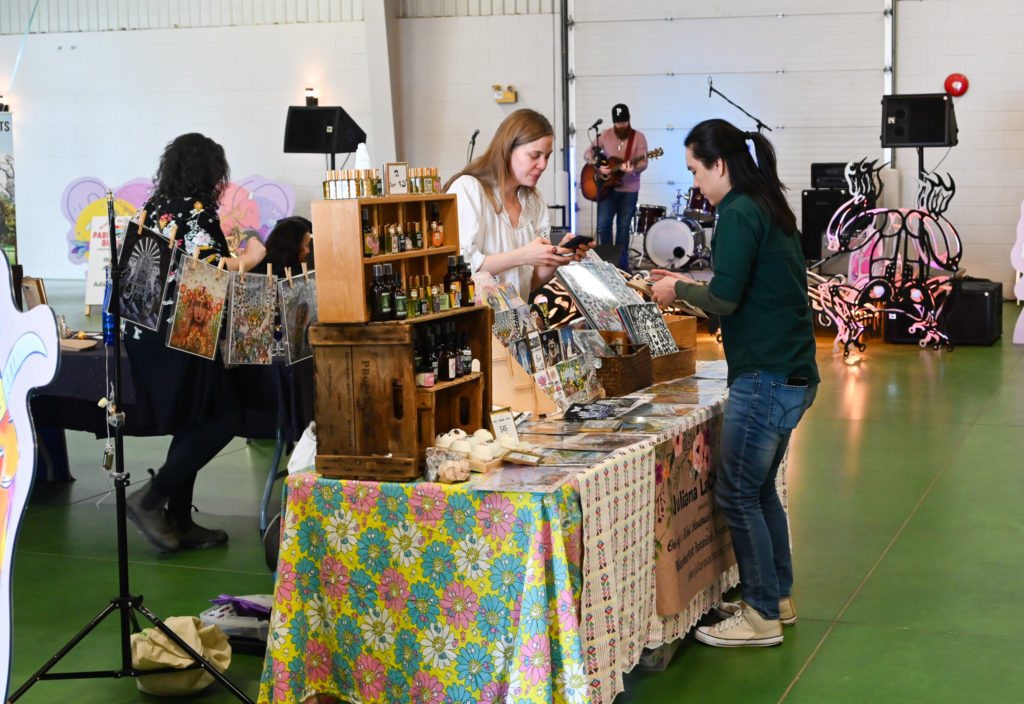 Tamara Richards of August Black Collective is from the Hamilton community and said that events like this one are a great way to sell your wares without breaking the bank.
"I think it gives artists a platform because for a long time, unless you knew someone who had a storefront, or even with some of the bigger markets – sometimes the price can be prohibitive when you're starting off, so you can't afford 500 dollars for a table – so having something that is accessible is important especially within the arts, but in smaller communities as well," she said. "You can get out, talk to people, see someone who is in your community, or even see somebody maybe coming in from a couple towns over."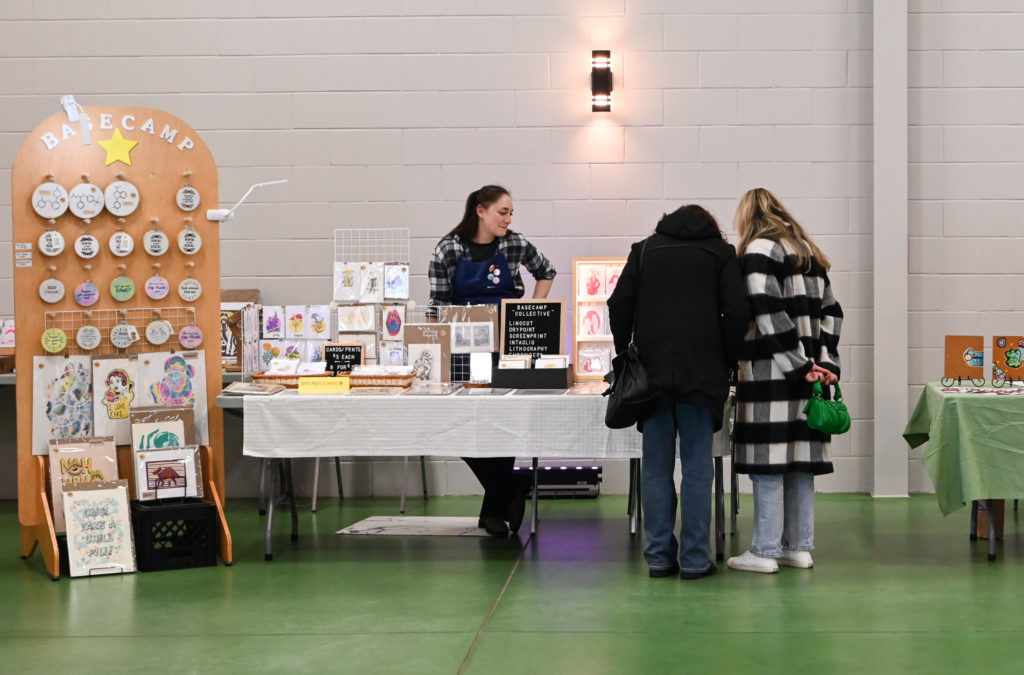 Glass artists by the names of June Make and Rob Raeside enjoyed getting to network with others and checkout artists that are new to them.
"I think any opportunity for networking, especially post-pandemic, is really important and some people forget how fun it is to just go out and see something they haven't experienced before," said Make. "The benefit is for both vendors and customers to enjoy unique things, even I've been walking around and checking out everything and it's all been awesome, plus it's great to have an excuse to get out of downtown Hamilton."
Sunday's event showcased 20 vendors and included an arts and craft kid's workshop hosted by Glenhyrst Gallery.