Despite the weekend's windy weather, around 8,000 people visited the Paris Fairgrounds for the fourth annual Great Canadian Butter Tart Fest and Paris Fall Market on Saturday, October 21 and Sunday, October 22, 2023.
Visitors of all ages came out to fill up on the hundreds of sweet and savoury treats available throughout the grounds.
The festival, organized by All Canadian Events, welcomed over 150 vendors over the weekend, including a variety of local artisans and 30 butter tart bakers from across Ontario.
Kelly Dawson, owner of Flour Power Bakery in Princeton, said that she had easily interacted with around 700 customers over the weekend and was enjoying the opportunity to support her community.
"I've been walking around and supporting my fellow bakers. My friend owns Purple Lips Bakery in London, and her butter tarts are equally as good as mine, so I had to get some of hers," she laughed. "The event really exposes you to more people, a wider variety of goods and a much wider community."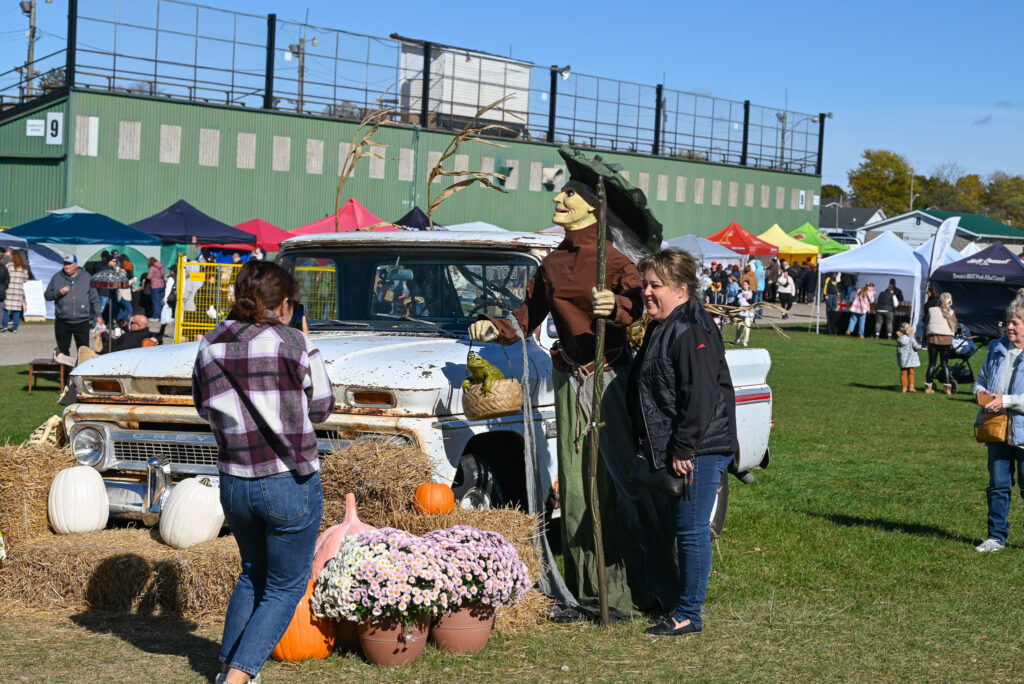 The event showcased both classic recipes and unique variations for all including gluten-free and keto tarts for those with food sensitivities.
Guests could also try freeze-dried candies, cake in a jar, apple strudels, or hitting up one of the many food trucks for a savoury treat.
Many attendees also took the opportunity to pose for a photo in front of several selfie stations, including a Friends themed couch, a large light-up "Happy Fall Y'all" sign, an electric chair and more.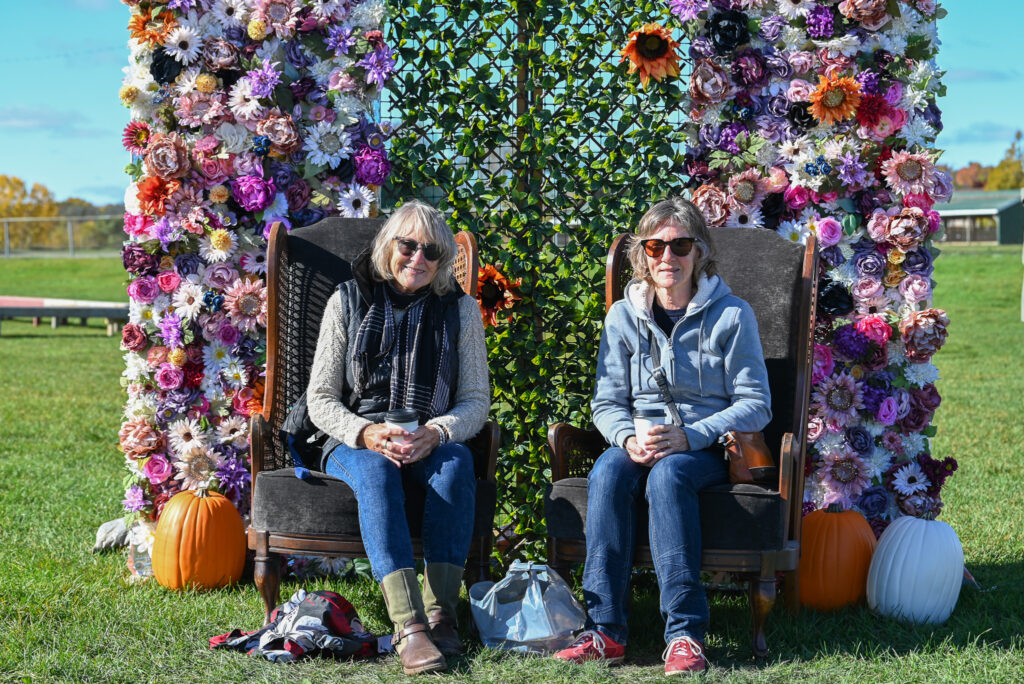 Adults looking to quench their thirst visited the beer garden while some sat to watch live music or play a game of inflatable axe throwing. Others made their way to write something on the "Before I Die" letter to Juliet wall.
Indoors, visitors explored a variety of vendor booths and their wares including leather bags, soaps, jewellery, artisanal preserves, home décor, kitchenware and more.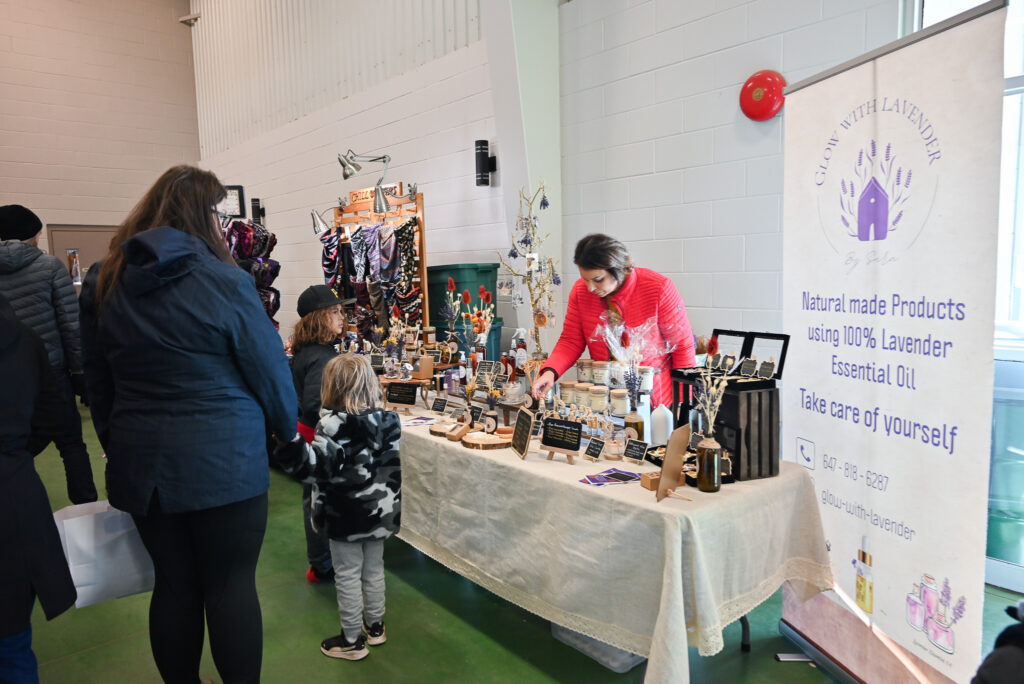 Emily Simpson of Brantford said that it was her first time attending an event like this and was "absolutely loving the fall festivities."
"There are so many vendors and a lot of cute things to browse," she said. "We haven't gotten any snacks yet, but we've been eyeing the cannoli. We also got a gourmet grilled cheese and deep-fried haloumi cheese, which were very yummy. I will definitely be coming again next year."