Over 70 people attended Discover Brantford's premiere of The Grand, From Source to Mouth, a film by Tom Ostapchuk, on Saturday, June 17, 2023.
Many community members attended a pre-screening event where they could chat with Discover Brantford, Six Nations of the Grand River Tourism, County of Brant Tourism, Grand River Rafting, Two Row on the Grand and the Grand River Community Play Project before grabbing some free popcorn and settling in for the premiere at dusk.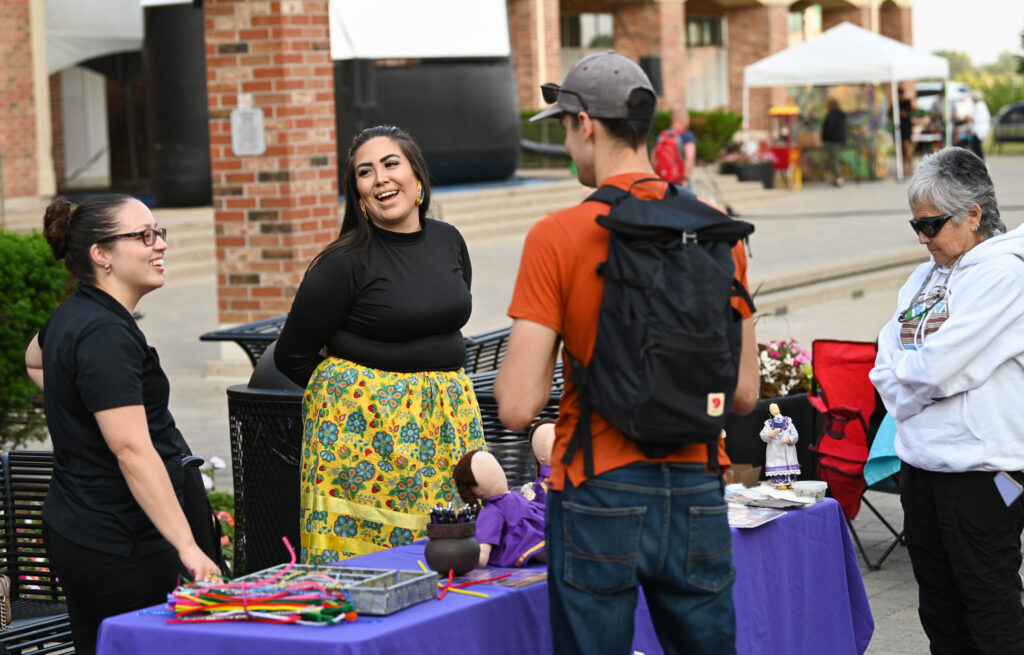 The 20-minute film showcased Ostapchuk's 300 kilometres solo kayaking trip along the Grand River. Along his journey he meets passionate paddlers who share their wisdom to help guide his journey.
Ostapchuk grew up in Kitchener before later living in Vancouver for several years where he attended an adventure filmmakers' workshop at the Banff Centre for Arts and Creativity.
It was there where he refined his story telling skills, learned to put together a film and where his desire to create documentaries continued to grow.
"I always wanted to do a documentary and this was a cool opportunity to kind of make my own documentary without needing to rely on any major studios of any sorts, but just kind of build it from scratch," said Ostapchuk.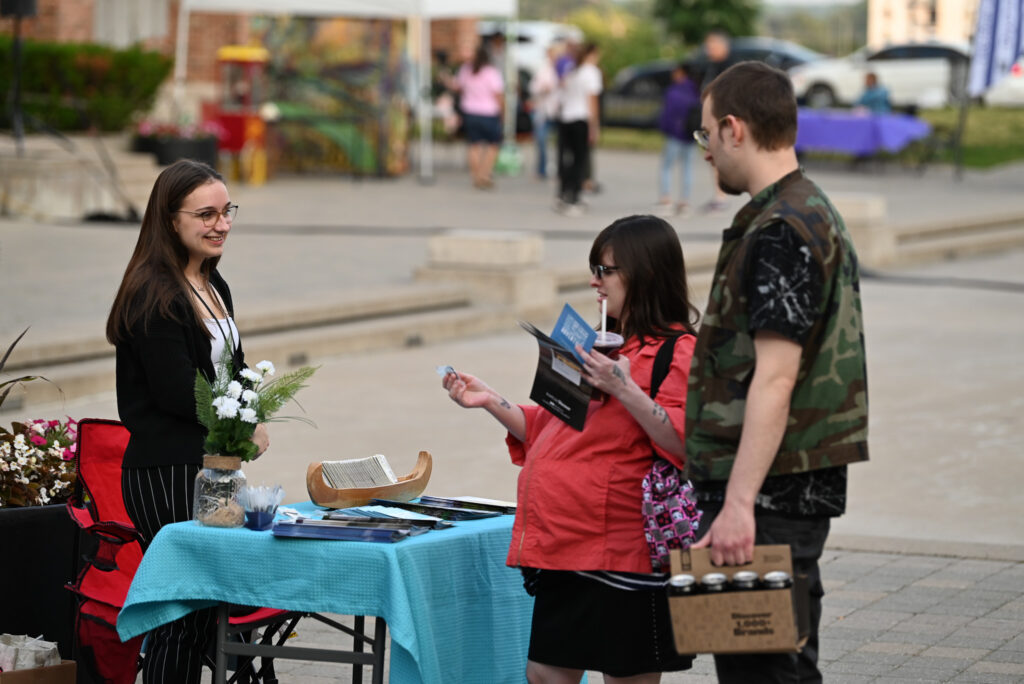 When Ostapchuk and his wife moved back to the province to live in Guelph, the two were looking for more adventure.
"My wife and I lived in Vancouver for a few years, and while we were out there we just loved going out to the back country, grabbing our backpacks and hiking off for a few days to just disappear in the woods," he said. "When we came back to Southern Ontario during the pandemic, suddenly it felt like the mountains that were once at our doorstep were very far away. The adventure was being advertised in the media and online was at least a four-hour drive to Muskoka or farther. For me, I was looking for what I could do that's adventurous, a little above your average walk, and local to my area, and that's when I started looking at the Grand River and wondering where it started and if anybody had done the whole thing. From there the idea kind of spiraled"
From start to finish, it took Ostapchuk eight days to complete the self-supported 300 kilometre kayak trip, an experience he says opened his eyes.
"It started out as the idea that I would achieve something really big, something that I didn't know many people who had done and force people to look at it in a new light," he said. "As I got into the story of the river, meeting the people of the river who are here with us today, I started to appreciate more of the community that the river connects the biological and ecological diversity of the river and also the historical quality. For me, it was not only a physical journey, but also I think it was a bit of a spiritual and personal one. The river was really an awakening of sorts by the time I got the end."
Councillor Gino Caputo welcomed guests before handing it over to Jay Bailey from Two Row on The Grand for a land acknowledgement.
"Tonight's film highlights the natural beauty of Brantford and reminds us of the natural wonders that exist in our backyard. Harmony Square is meant to be a gathering for people in the community to come together and celebrate our shared experiences and all the wonders of Brantford," said Caputo. "This event is particularly a good fit as we are only a short way away from the Grand River. It links Brantford to the neighbouring communities of Six Nations of the Grand River, the County of Brant and beyond, and we are delighted to be a part of Tom's journey and the telling of his story."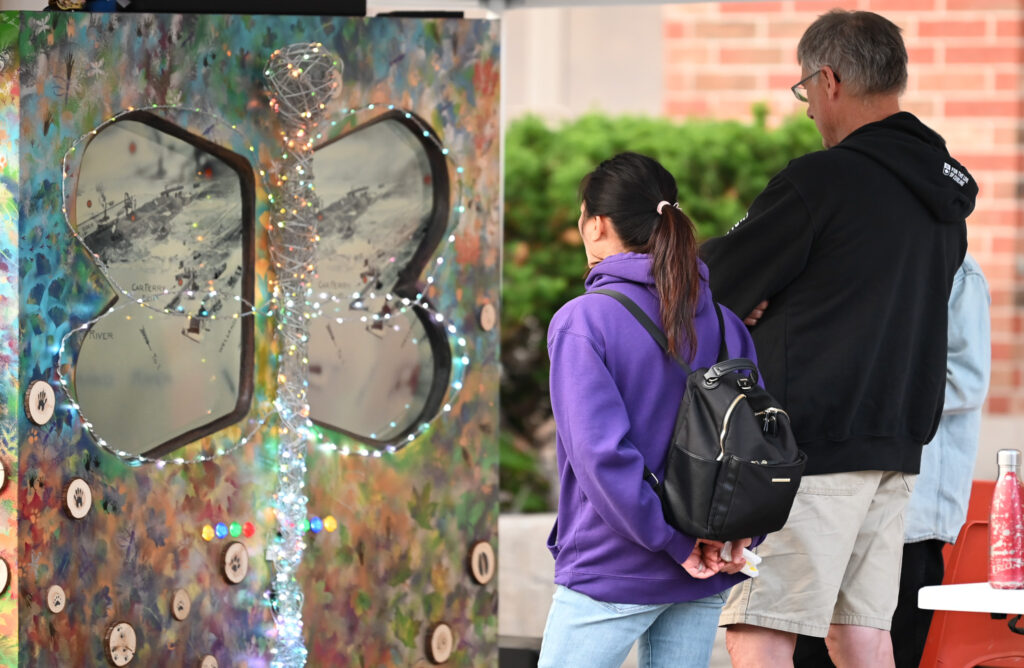 Next Peter Smith, Executive and Creative Director of the Canadian Centre for Rural Creativity, as well as Ellie Joseph and Bailey from Two Row on The Grand, spoke about the upcoming Grand River Community Play Project: The Voice Of A River and showed a short documentary about the making of the play.
The play will run the length of the 310 km Grand River and will stop in various communities to tell the different stories of those communities.
"In August of next year, we'll start a caravan up at the headwaters and for 16 nights we will go down the river and stopping in communities performing all the way down," said Smith. "The structure of the play is based on the Two Row so there will be Indigenous stories running alongside settler stories. The third structural piece will be the voice of the river herself. It will be done in music, in sound, in poetry and in prose and we are just really excited about it."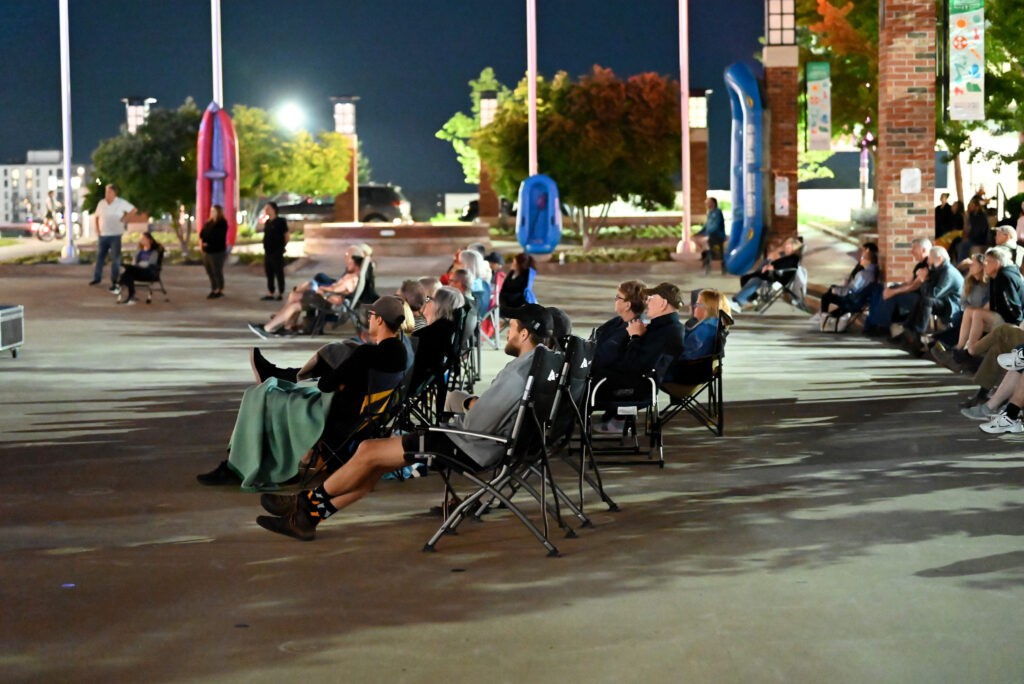 The 20-minute film, produced by Angry Whale Media, was soon displayed on a large inflatable projection screen where the audience watched in awe as they followed Ostapchuk's journey and the lessons learned along the way.
Viewers could be seen wiping their tears and clapping their hands as the kayaker emotionally entered Lake Erie and ended his journey.
Ostapchuk says that his overall experience was an experience that challenged his body and mind throughout its entirety both physically and creatively.
"This film is two years in the making because the first year was my first attempt at the river, which I failed and then I did my second attempt, which I succeeded," said Ostapchuk. "The year after that I was editing and putting the story together. I knew what I wanted the story to be but, in a documentary, the story unfolds however, it's going to unfold. As a first-time filmmaker, the challenge was how do you distill eight days of footage and story down into a 20-minute film that people actually want to sit through? So it was a challenge but for me the challenge was why I did it, and to experience filmmaking, to grow as a filmmaker and an artist and I absolutely feel like I got that done."