The Paris Chamber of Commerce (PCOC) held its annual golf tournament in Scotland on Wednesday, June 28, 2023.
Around 55 players arrived at Fescue's Edge Golf Club on Wednesday morning to participate in a nine-hole golf tournament with fellow Paris Chamber of Commerce members and others.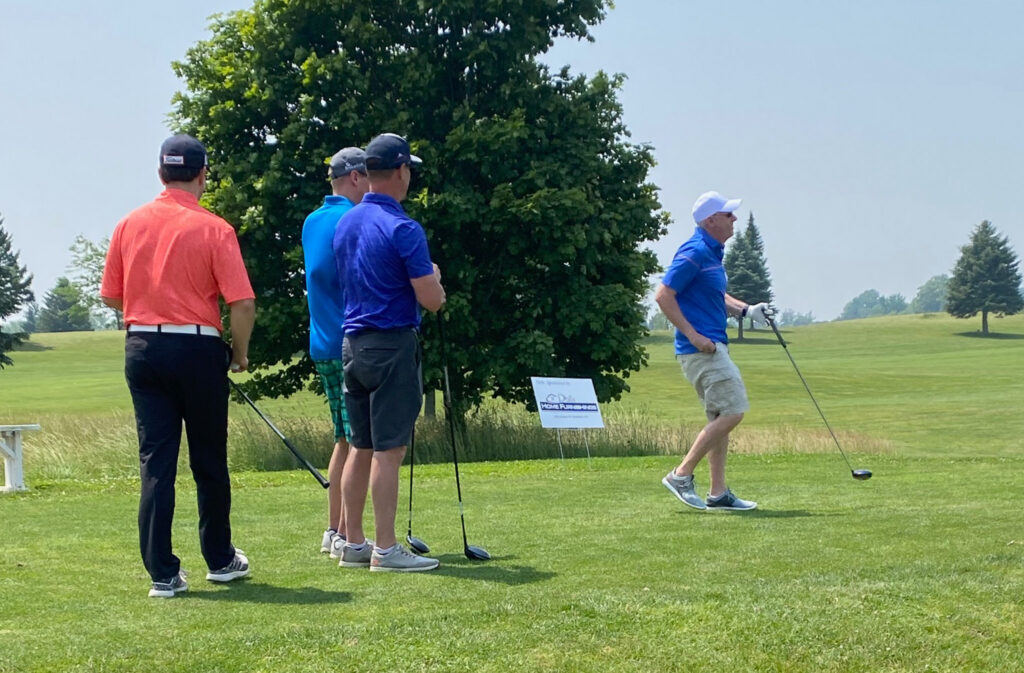 Players gathered on the course before starting, and one after the other, the foursomes took their golf carts and headed out onto the course.
As golfers began wrapping up their games, many headed into the clubhouse to grab refreshments and lunch, while others mingled as they looked at the different raffle and contest prizes.
Participants had the chance to win a variety of prizes including a sightseeing flight with Brantford Flight Centre, a one-night stay at the Arlington Hotel, Blue Jays Tickets, and many more. A $10,000 prize was also up for grabs in the case of a hole-in-one.
As the event wrapped up, Michael Harrington, President of the PCOC, awarded players with prizes for contests such as: most honest team, closest to the pin, men's longest drive, the putting contest and more. 
Harrington then thanked everyone for their participation and shared his hopes of the event growing.
"I want to thank everyone so much for coming and thank you to all of our main sponsors – we couldn't have done it without you," said Harrington. "To all the players, spread the word because we really want to make it bigger and better every year."