The 26th annual Golf Fore Nova Vita tournament will be hitting the links to raise essential funds and awareness at the exclusive Brantford Golf and Country Club on Tuesday, August 15, 2023.
Golfers will kick off on the newly renovated golf course at 9:00 a.m. with a shotgun start for the tournament's 18-hole scramble style tournament in an effort to raise $30,000.
All proceeds from the tournament will go directly to support the organizations vital programs and services available to all members of the community impacted by violence and homelessness.
Anne Herbison-Ruddell, Community Development Manager of Nova Vita Domestic Violence Prevention Services, said that for $275, players can enjoy the full tournament – golf cart included – will receive a packed lunch, a $25 charitable tax receipt, gift bag, FUNdraiser purse (includes entry to all on-course games and contests) and an awards banquet and dinner.
This year's golf tournament will also feature Kelly Rudney, a three-time World Long Drive Champion, currently ranked number two in the world, and is the Canadian National World Record Holder.

For $20, players can "Team Up with Kelly Rudney" to get a helping hand by purchasing one of her drives to get them to the end of the long Par five on hole four.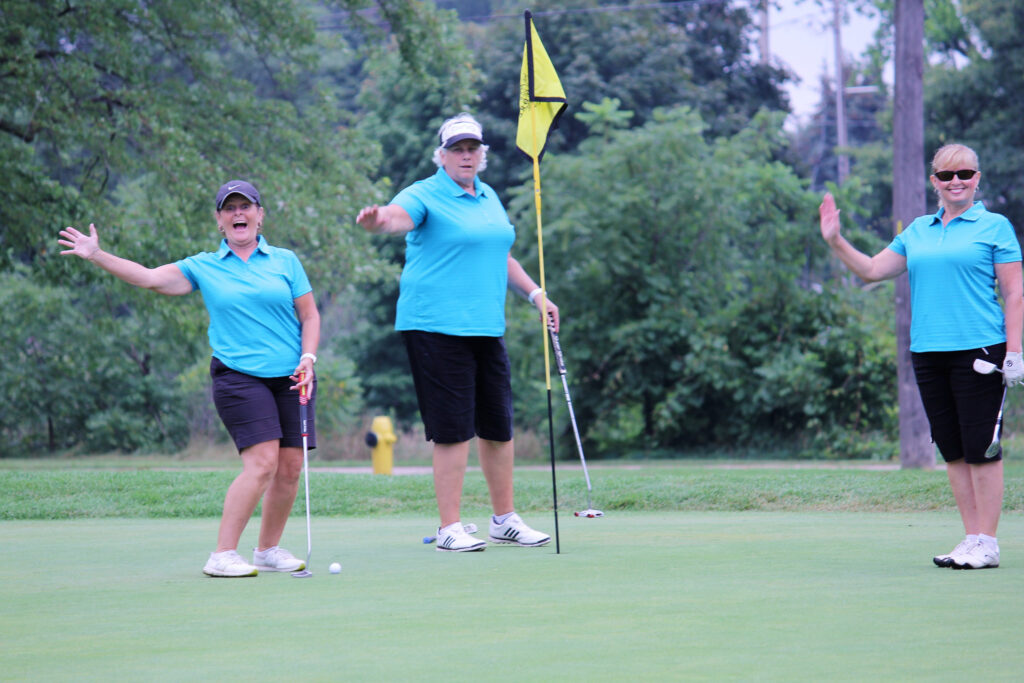 Last but not least, Herbison-Ruddell said that they are encouraging players to consider donating $40 for 40 years of Hope.
"2023 is a big year for Nova Vita. Not only are we hosting our 26th Annual Charity Golf Tournament but this year marks 40 years of providing safe shelter and support for women and families impacted by violence and homelessness in our community," she said. "This year we are feeling seriously strained as the demands for our programs and services continue to soar."
The organization's 33 bed emergency shelter is often over capacity and the waitlist for affordable housing continues to grow alongside the cost of living. Client needs are now more complex as women and families continue to see an increase of abuse.
The $40 donation will help to purchase a ten ride B-card for Brantford Transit for a mother and child, provide milk for a week in the 33-bed emergency shelter and supply cutlery and dinnerware for one of their second stage housing units for a family of four.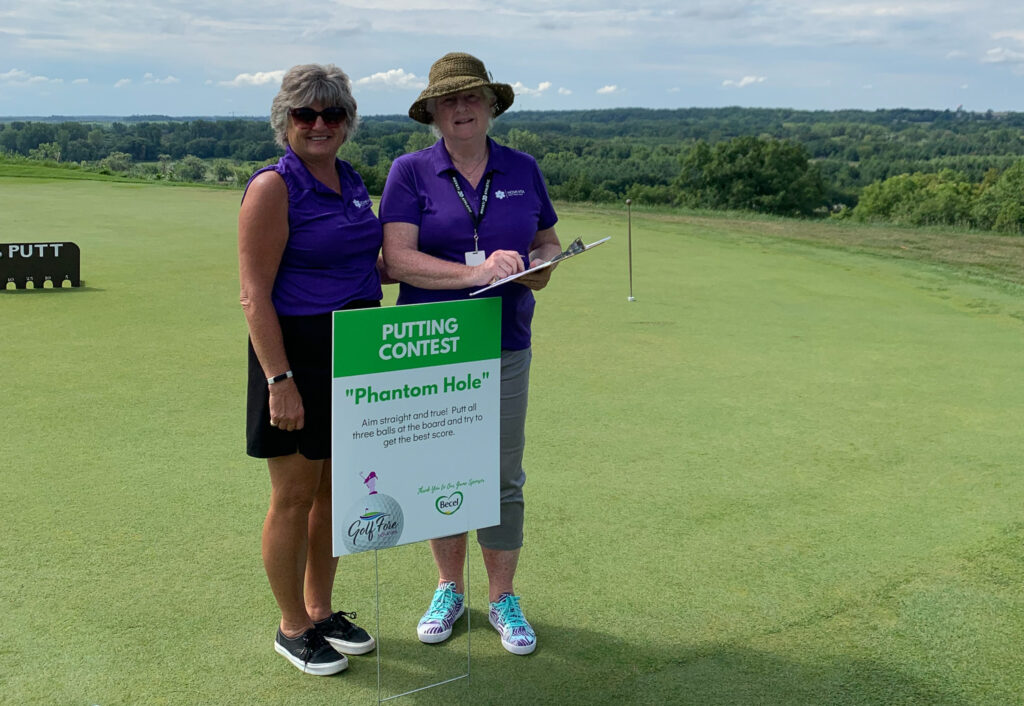 With the tournament being 80 per cent full and room for 120 players, Herbison-Ruddell said that if there are any serious golfers out there, this is the tournament for them and that they should register before the end date on Monday, August 7.
The Golf Fore Nova Vita first started in 1998 and was held for many years at the Greens at Renton in Simcoe after Nova Vita board members wanted to host a tournament at their beloved golf course to help raise money for the organization.
After years of hosting it in Simcoe, Herbison-Ruddell said that in 2017 the organization was looking to bring the tournament closer to home.
"There was an opportunity to bring the golf tournament back to the community that we directly serve in Brantford and the County of Brant so we moved it to Northridge – now Walter Gretzky Municipal Golf Course," she said. "We were there for two years before we ended up moving it to the Brantford Golf and Country Club which helped to increase our overall attendance year after year. You have to be a member to play at the course so that became a major draw and that's one of the reasons why we moved it over there."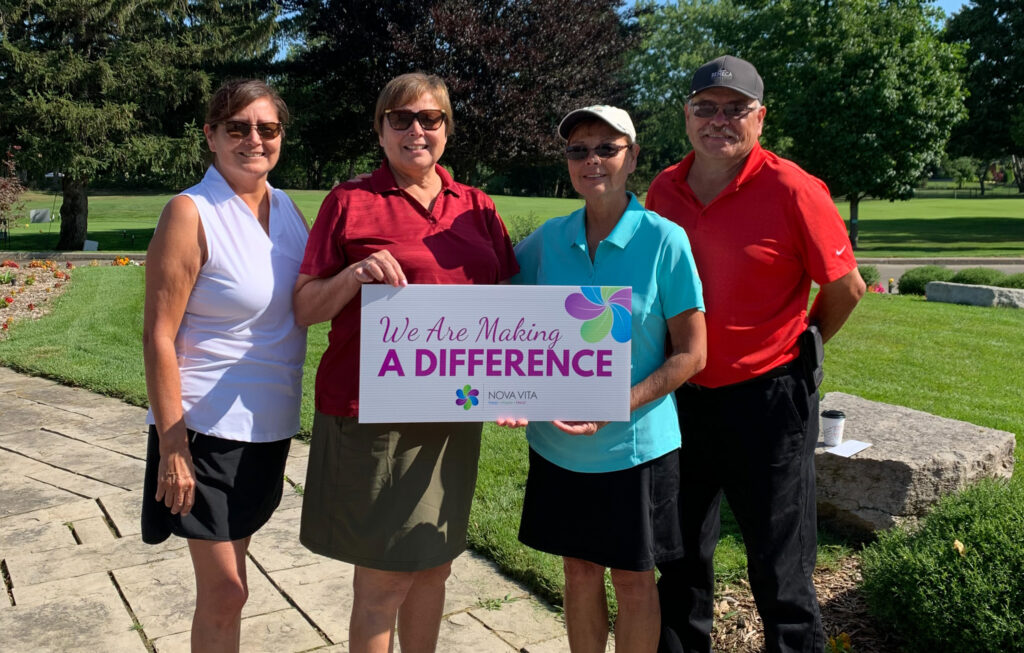 While the price of the tournament has gone up in price since the move, she said there's a reason for that.
"The experience is just that next level of excellence in a nice laid-back way. While we had some golfers that have been with us for a long time say it was a lot more than they were used to, they had always wanted to play the course and so we ended up getting very positive feedback," she said. "There's just a really nice peace and calm there and you almostfeel like you're on a mini vacation. It may be more expensive for the carts and the food but we really just saw the interest grow in terms of participation and selling out. We've also seen a higher level of sponsorships coming forward as well. Now that we have a great group of golfers that come with us year, they really make it fun for us to keep hosting."
Herbison-Ruddell said that overall, the day is about spreading awareness, having fun and raising money for an important cause.
"When you think about what we've done in 26 years with this golf tournament, we've literally faced just about every challenge and adversity, but it continues to grow and thrive and be more successful," she said. "We're building partnerships, we're building connections and we're all in this together to support our community. One doesn't exist without the other and I think that's so important, so the golf tournament is just a fun way to raise some awareness and raise much needed funding for our shelter needs."