Nearly 50 people attended the ViBrant ARC Culture Days event at the Glen Morris Church on Sunday, September 24, 2023.
The event featured a variety of community artist performances from the Glen Morris Church Choir both as a group and in solos, dance numbers, bagpipes and Metis drumming.
Guests could be seen wiping tears from their eyes during John Morton's solo of Harry Belafonte's Turn Around, while others happily sang along with Murray Pearson's solo of John Denver's Take Me Home, Country Roads.
Reverend Michiko Brown-Kai, a Canadian champion dancer, performed a Highland dance and was accompanied by Mike Reid on the bag pipes.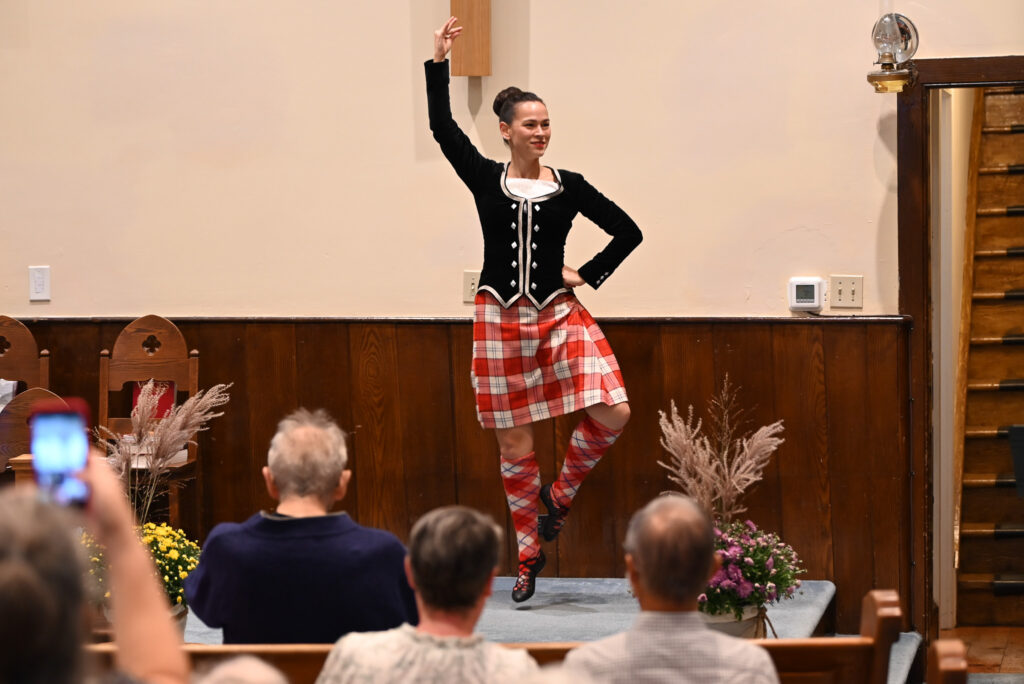 With Lynn McRuer on piano and Karen Murray-Hopf on vocals, the two performed the traditional Scottish folk song Loch Lomond.
"If you're not from our community, you have to know that we are very proud of our Scottish heritage. We thought we would bring a little bit of that to this event," said Murray-Hopf.
The church choir also performed two songs as a group including David Kai's original song We Are a Rainbow.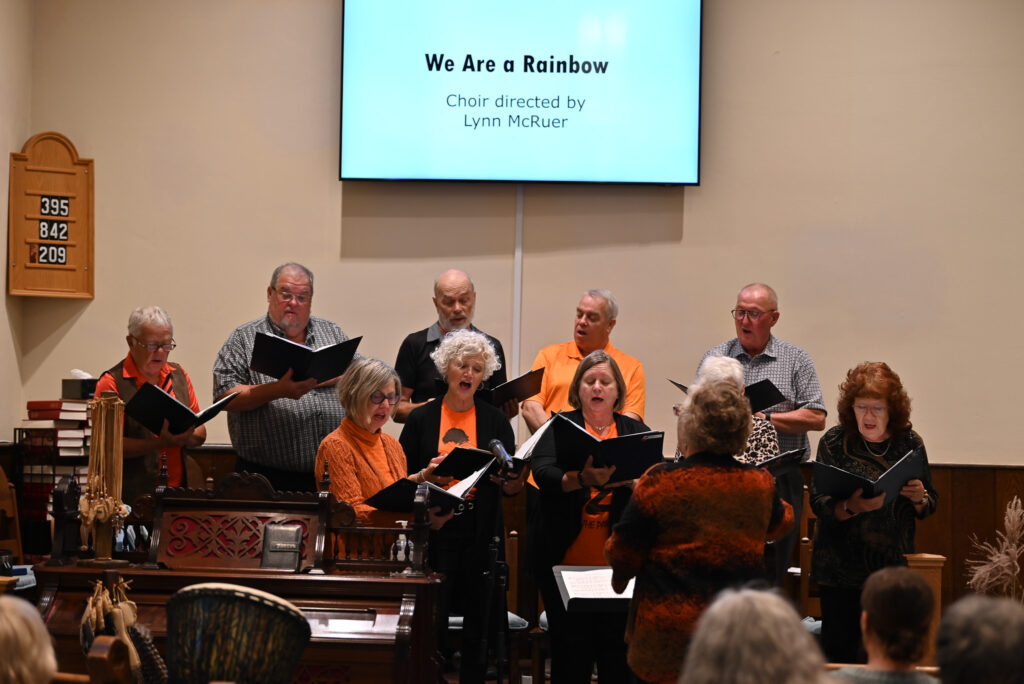 A ten-minute clip of a documentary based on Leon Fleury, a Métis Hand Drummer, was also shown during the event. The film follows the triumph and struggles of Fleury's journey to be the knowledge keeper of his people.
Following the performances, guests were invited to the stick around to check out the local artist displays including basket weaving work from Johnny Suderman of "The Village Maker," George Simard, an Indigenous sculptor and his work titled "Kooshkopayiw" (Awakening), candles and concrete art from Kelly Dinsmore of Kelly Lorna Creations, Rug Hooking by Joyce Andrew of JJ Ruggers, as well as an interactive digital map of the history of Glen Morris by Jeff Leader.
ViBrant Arc's Shannon Gashgarian also provided a children's art activity with origami crafts.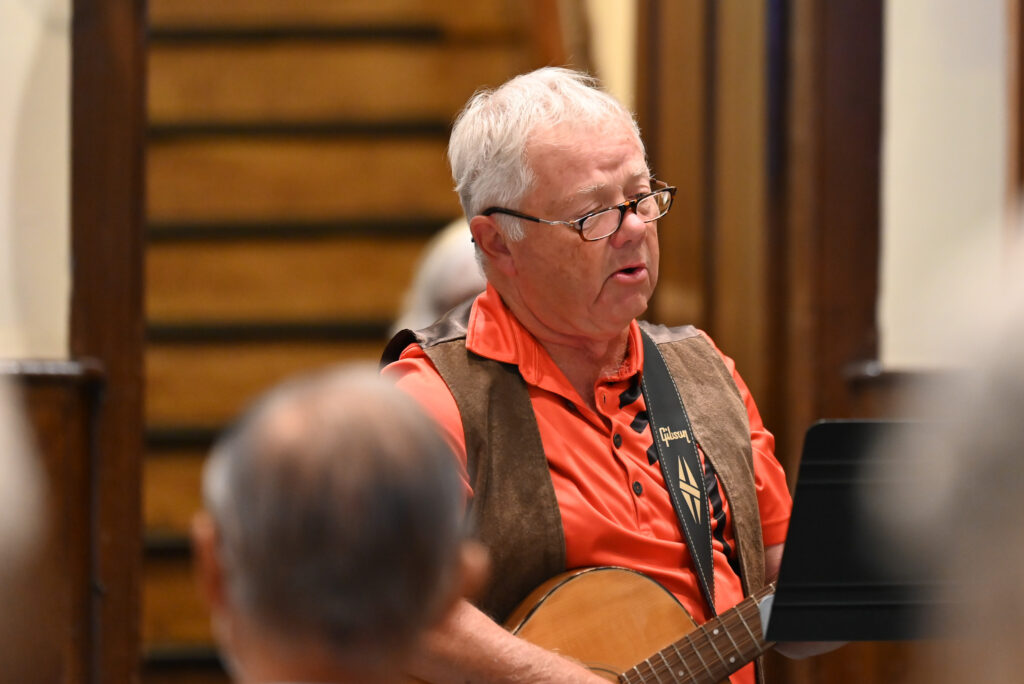 Gashgarian thanked guests for coming out and said that the event was an opportunity for people to come together to celebrate the arts.
"We hope your curiosity has been sparked by today's event, we would like you to leave here today with a bit of information you did not know, yet, enough to want to know more," said Gashgarian. "This Culture Days event seemed to be waiting to happen because within days after our first meeting the program just kind of fell into place and what a rich and diverse community of talent. Glen Morris United Church certainly lives up to their name – united. It's a gracious group of individuals that are generous, curious, engaging and so proud.
To wrap up the event, Gashgarian said that she hoped that guests would leave inspired to create.
"Over the past few years in particular, the need to feel connected, to belong, and to find a place, was a resounding refrain," she said. "We have sung, danced, weaved, sculpted, baked, photographed, whatever we do to be creative, in order to find a way back to nurturing our creative souls. We hope your curiosity has been sparked by today's event, we would like you to leave here today with a bit of information you did not know, yet, enough to want to know more."