First responders from Brantford Police, Brant OPP and County of Brant Fire Department took a dip into freezing water to help raise money for the Special Olympics during the Brantford Polar Plunge on Saturday, February 4, 2023.
As first responders, civilians and children gathered at the Brant No.2 fire station and prepared for their Polar Plunge experience, the air temperature was a cool -12 degrees Celsius.
For the main event, a large metal bin, as well as a smaller, shallow reservoir pool, were filled with ice-cold water, making for an intimidating Saturday morning.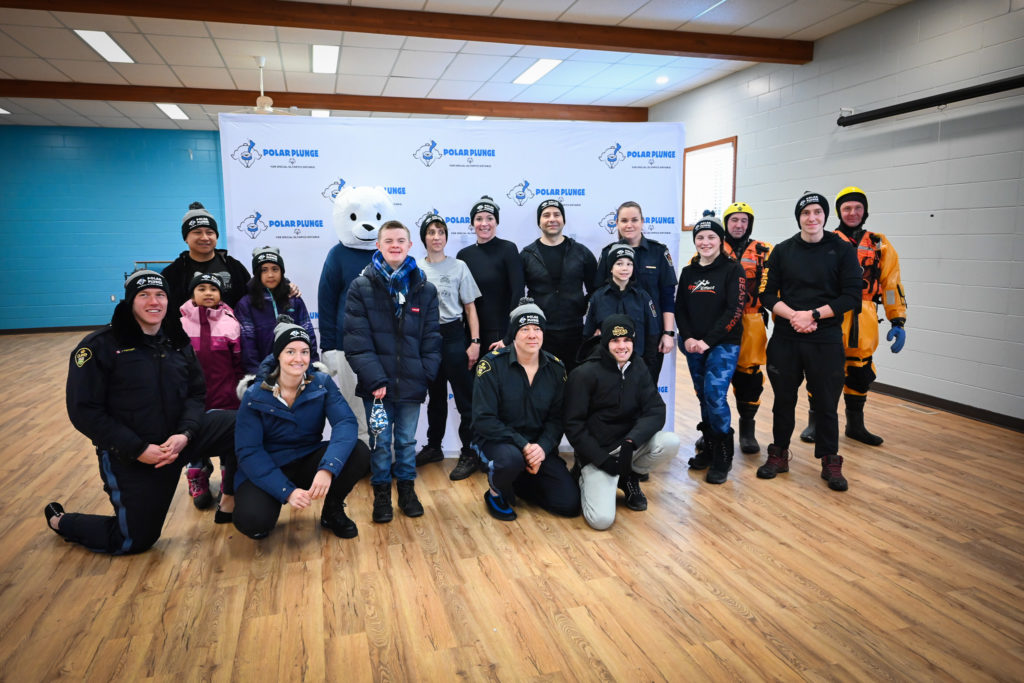 Participants carefully climbed a ladder onto scaffolding that surrounded the bin before counting down and jumping in.
Divers were on hand in the water for safety purposes and to help people safely exit the bin.
Cst. Melvin Monteblanca of the Brantford Police was joined by his daughters as the first people to jump in, followed by Sgt. Amber Jackson and her son Jackson Baxter.
Baxter was the top fundraiser for the event, raising just over $2000 and received a pair of earbuds as recognition.
"I like to play sports, and I want everyone to have the opportunity to play too," Baxter told Brant OPP Cst. Jonathon Bueckert (organizer of the event).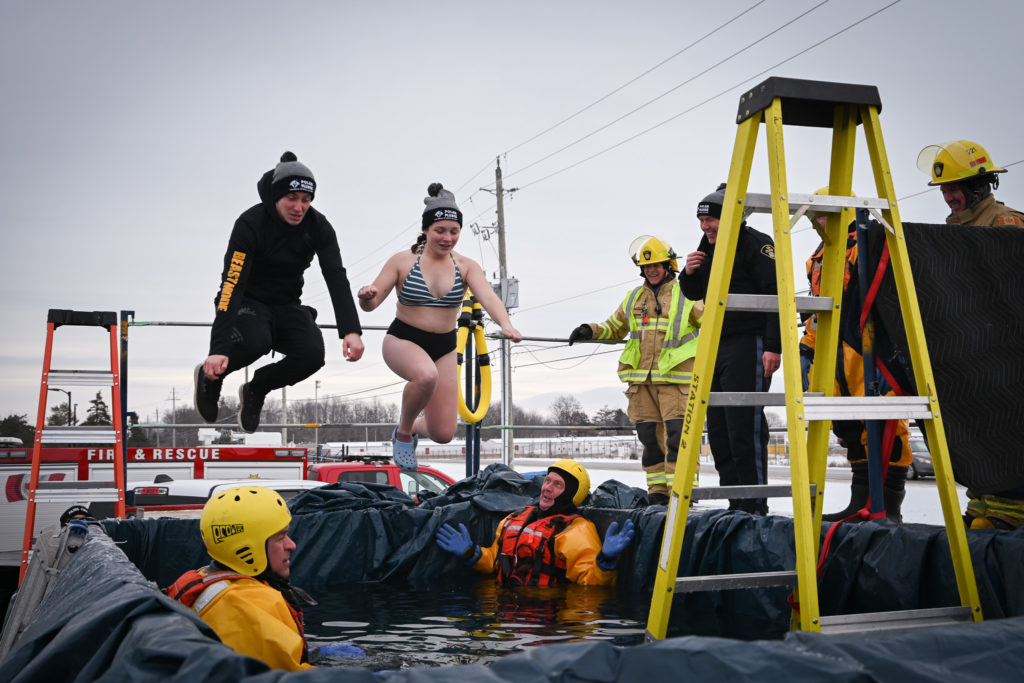 One-by-one, the rest of the participants took the brisk dip before being wrapped up in towels and changing into warm clothes.
"It's not that bad outside once you get out, it's almost toasty" said Anastasia Medeiros, an office manager for a dental office.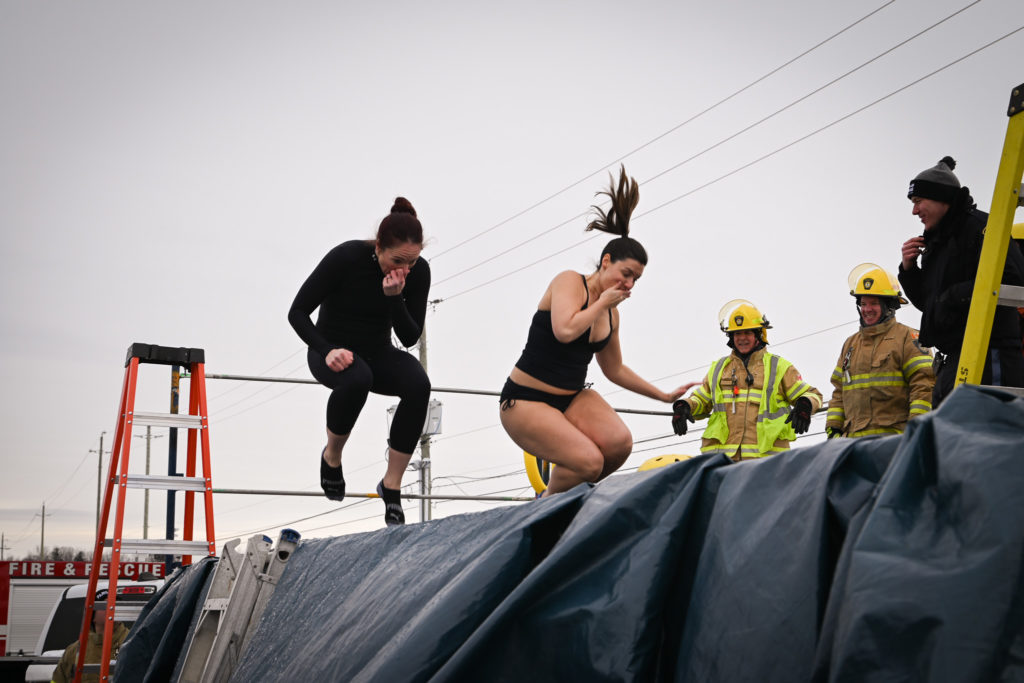 While some jumped out with no time to spare, one Brantford Police member took his time getting out and even spent a couple minutes in the bin.
Cst. Bueckert was the last to jump in for the cause, going in with his uniform on, as he emerged from the bin, steam could be seen billowing off him.
"All proceeds go to Special Olympics Ontario, it's the chosen charity of the Ontario Association of Chiefs of Police so it's who we support whenever we do any fundraising," said Cst. Buekert, Law Enforcement Torch Run coordinator for the OPP.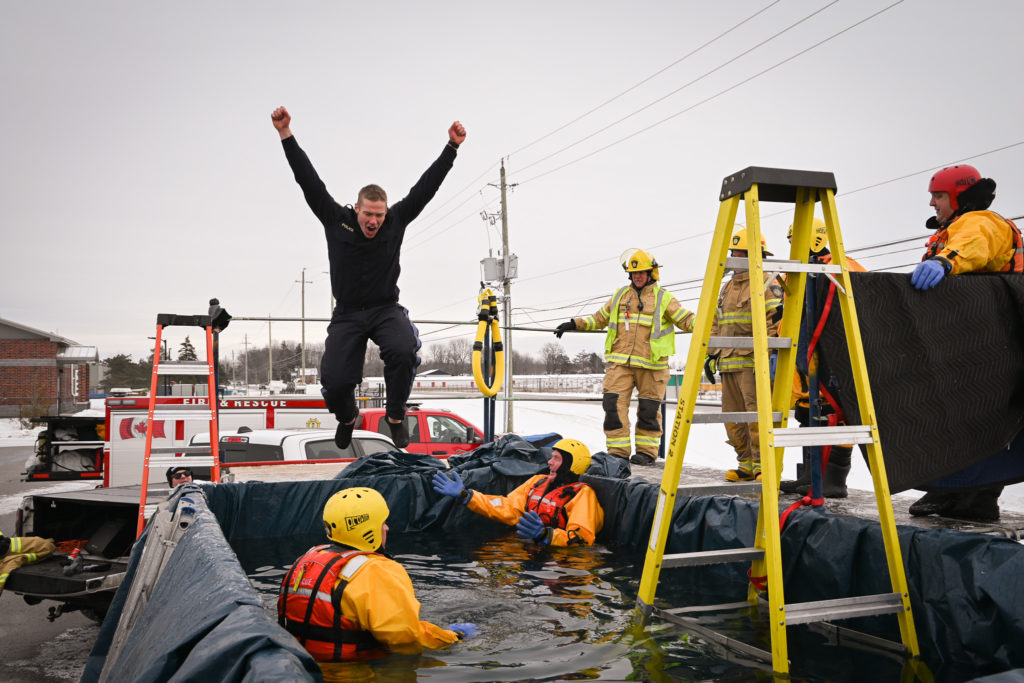 "It's a mind-over-matter situation and my closest comparison is when officers are out on the line of duty, sometimes we have to do things that push ourselves mentally and past our physical limits, and athletes do the same thing as they are training to get better. This is something we know we can do for the greater good of our community."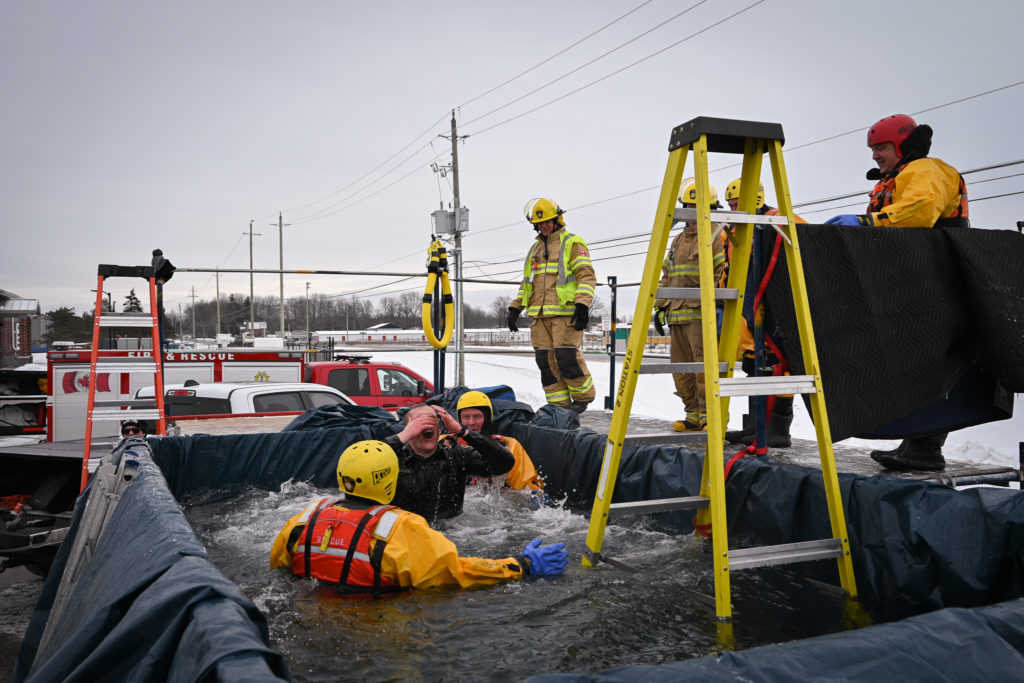 The event was set to raise over $3000 by the end of the day and kept donations open until the end of the weekend.
Twenty-two Polar Plunge events are taking place across Ontario during the months of January and February to help raise money for Special Olympics Ontario.