When it comes to being a part of a winning team, Erika Polidori is no stranger to stepping up to the plate. 
The Brantford born softball player has dedicated a majority of her life honing her skills through hard work, consistent training and discipline.
Earlier this summer, Polidori was announced as one of the 16 women chosen to represent the country for Canada's Senior Women's National Softball team.
The team will soon be heading to Santiago, Chile, to compete in the 2023 Pan American Games in October.
Since a young age, Polidori has been involved in a variety of sports and has always been more than happy to try something new.
"Growing up, I think my parents just put me, my brother and my sister in a bunch of different sports to try stuff out. They really wanted me to try everything and to play in different seasons," she said. "When you play multiple sports, you get different skills and you get to know your body in different ways and I think that can that make you a more well-rounded athlete. It also really helps to avoid burnout because if I was just doing even one or two sports, I probably would have gotten sick of it by now – I don't think it would have been as sustainable. It's just always fun when you change seasons and you get to kind of put your cleats or your shoes away and you get to do something different."
Polidori said that while she's played sports like rugby, volleyball, basketball, and track, she initially started playing soccer and first picked up softball around the age of five after playing with the local kids in her neighbourhood.
It wasn't long before Polidori began playing with the Brantford Bobcats and winning multiple gold medals at the Canadian Championships.
In 2010, she moved on to join the Junior Women's National Team and found herself playing in the Futures Division of the Canada Cup, the World Baseball Softball Confederation (WBSC) Americas Championship, as well as the WBSC Junior Women's World Championship in 2011.
She went on to play softball at the University of Oakland in Michigan and joined the Women's National Team in 2013.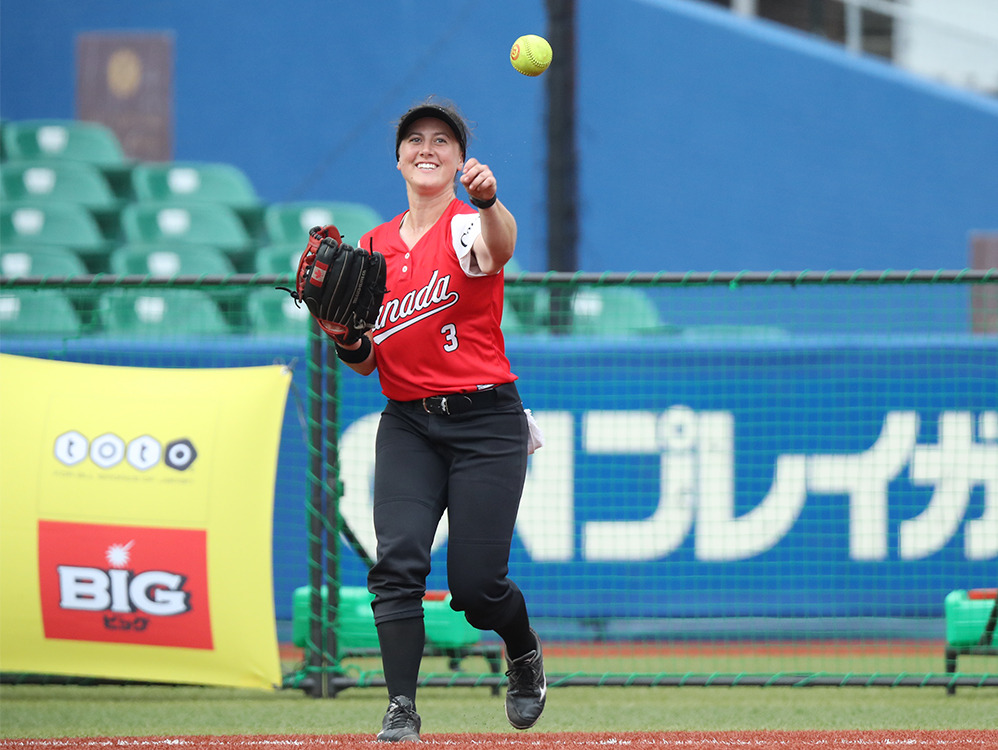 Since then, Polidori has played in the World Cup of Softball, the WBSC Americas Championship, the WBSC Women's Softball World Championship, the 2016 and 2018 Worlds, the Pan American Games in both Toronto and Lima, Peru, and even helped to bring home the bronze medal from the Tokyo 2020 Olympic Games.
"Some people don't realize, but we have to try out for the team every year and I've been doing that since 2013," she said. "Thankfully I was selected to play this year in the summer and selected to play in the fall. Obviously, it's been a lot of summers and a lot of years representing the country and the program but I'm humbled, grateful and excited every year. It means a lot to be able to do that and I'm always very proud to be able to support and wear that jersey."
Throughout her time in the world of sport, Polidori said she has learned a diverse set of life skills.
"From time management to communication, holding accountability, how to put in hard work, and how to set a goal and figuring out how to reach that goal – I've just learned so much. I think as I've gotten older, I've also really learned a lot more about myself in general and that includes my self-awareness and my emotional intelligence. We're not all going to be the same softball player or athlete but knowing myself and how to get the best out of myself has been so important," she said. "Even getting to know my coaching staff and how they operate, knowing my teammates around me and how to bring out the best in them – especially as I'm getting older and becoming more of a veteran player as we're bringing in a lot of younger girls – it comes down to really looking at how my role has changed or how I can establish myself in different ways and I think outside of sports, learning those skills can be a lot harder."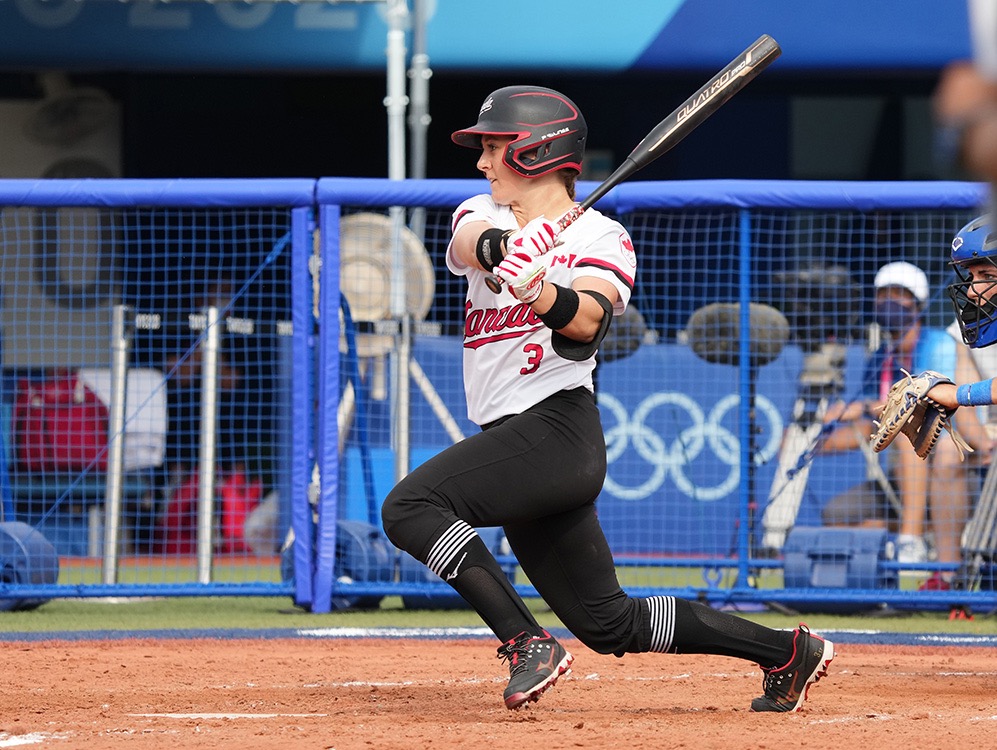 She said that the lessons she's learned throughout the years has helped to foster a better overall team atmosphere.
"All of these skills are kind of thrusted upon you and you have to learn them – especially in a team sport – because without them, you're not going to have that vulnerability and trust with your team and you're not going to be successful without those skills," said Polidori.
When it comes to working together as a team, the athlete said that it's important to build strong relationships with both returning and new teammates.
"A lot of it really starts with our coaching staff because we have a lot of past players that have been back and are now in a coaching role. I think they've just fostered a really good environment of trust and vulnerability. They have the ability of trying new things and collaborating, they're asking questions and they aren't afraid of failure," she said. "As for the younger girls coming in, I think that for the girls that have been around for a while and are returning, we just want to make this environment the least intimidating as possible because we want to help the newer players grow and develop, and we want to help make that transition for them. We want them to be comfortable to come to us and work together. Overall, it's just been fun to get to know these girls because I feel like when you know them on a personal level, and you get to spend more time with them and you know more about them, you're practicing and playing with them… you really get to know them better and you have a great chemistry. It's something that we value a lot as a program. It's been really cool to see how we have been moving forward and kind of rebuilding and finding our new identity after the Olympics."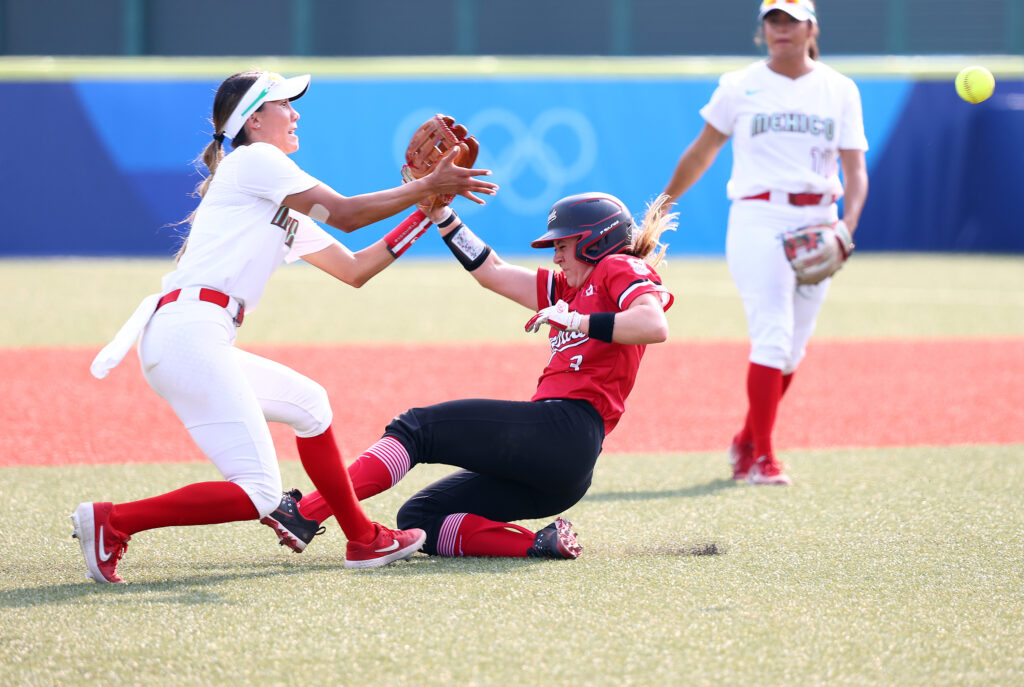 As for the goal for the upcoming Pan American Games, Polidori said that at the end of the day, the goal is the podium.
"I've been in two Pan American Games so far and we won one gold and one silver during the two times I've played which is a great feeling," she said. "I think we always want to win – I would love to win," she laughed. "I think that's something that's definitely realistic and something we can do – we're always looking for that gold medal."
While the team recently finished playing for the summer and are enjoying some downtime, the team is continuing their preparation for the upcoming games.
"While we have a bit more downtime right now, we are still trying to get in the gym and we have a workout program that we're following and then we'll start ramping up for softball specific things with a team training camp in October before we leave for Chile," she said.
Polidori said that having the support from back home is something she is always grateful for.
"My family and my friends are so supportive and they're really happy for me. They're always asking me 'where can we stream it? Where can we watch you?'" she said. "They're always so great and cheer me on wherever we go – I really appreciate that. It makes it extra special knowing that they support it and that they want to see me succeed. It makes it so much easier and more fun to be able to go knowing that there's that support at home, you know?"