Doug "the Great" Hunt has been entertaining the City of Brantford and the County of Brant for almost 50 years. Combining stilt walking, magic, comedy and juggling, his many different characters and acts have brought joy throughout the community.
Hunt is set to make another Guinness World Record attempt for stilt walking during the 10th anniversary of the Wayne Gretzky Sports Centre rebuild on Saturday, October 21, 2023.
In anticipation for the event, Hunt and his camp are preparing for a fundraising event called the "Great Event" to be held on Thursday, September 21, 2023.
A portion of the proceeds will be donated to Participation Support Services Brantford, Brant and Norfolk.
"The September event will be like a pre-party leading up the October attempt," said Tammy Hunt, Doug's niece. "The event will be to help raise money in support of Participation Support Services, which is his 'why' for this fundraiser. The celebration will almost be like a big community hug for him."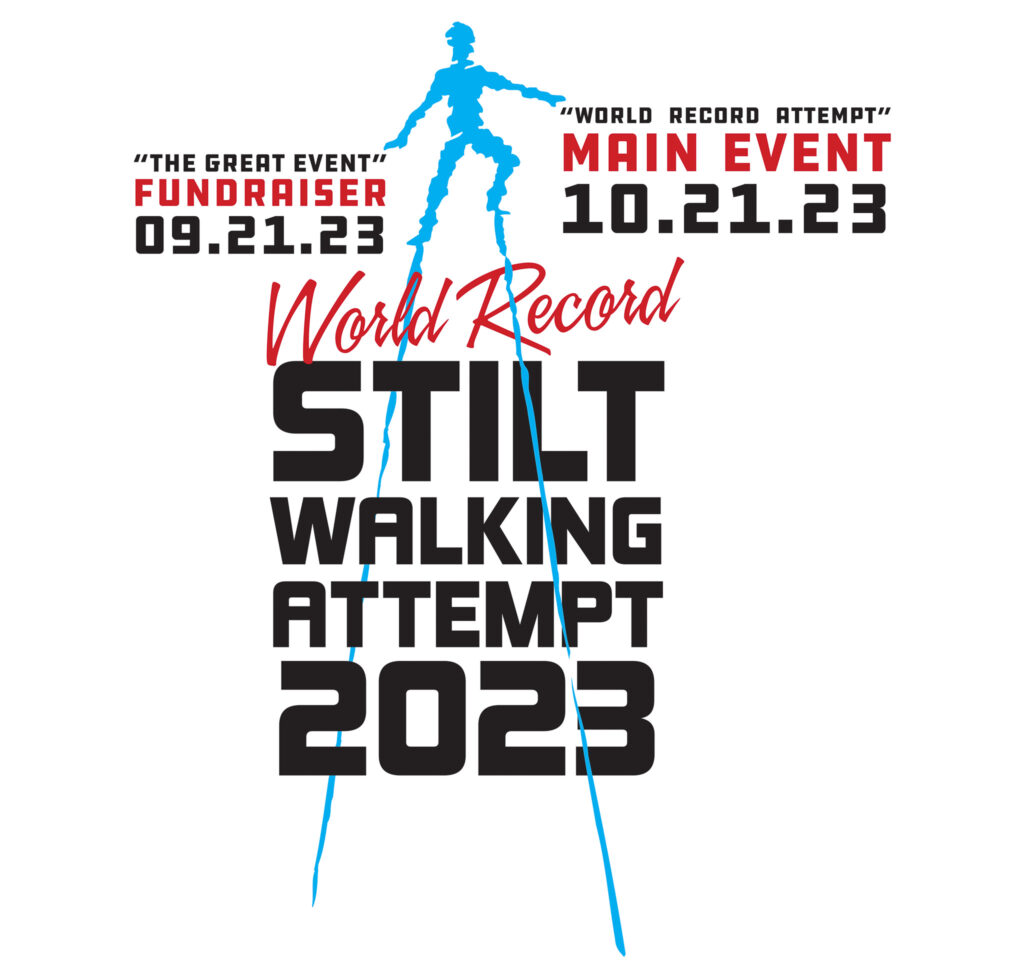 Music from Caribbean Kyle will open "Great Event" before handing it over to Tammy and Joshua Wall as they host the fundraiser. As Our Kitchen Brantford hands out appetizers to attendees, Former Brantford-Brant MPP Dave Levac is set to speak followed by Doug.
As the event goes on comedians, Ed House and Ben Mathai will take turns providing the crowd with their observational comedy.
On Thursday, June 1, 2023, Hunt's team began dropping information on social media through @ontherecord for the upcoming fundraiser as a way to generate interest and get the word out as they collect sponsors through the month of June.
"I figured let's do a launch because our scopes go only so far," said Tammy. "The more that it's pushed out there, then you're not going to have those people saying they would have loved to be on the record with him. We want to have as much social outreach to give those people the opportunity."
The week leading up to his world record stilt attempt, his stilts will be on display for people to sign and pay as they can towards the cause.
"Not only will you be a part of history in the event and sponsorship aspect, but you'll actually be on the stilts he's wearing when he attempts that record," she said.
Hunt is no stranger to the Guinness World Records. Twenty-five years ago on September 14, 2022, broke the record for tallest and heaviest stilts ever mastered. His stilts were recorded to be 50 feet and nine inches tall, weighing in at a total of 137 pounds and Hunt took 29 independent steps. Years later, on May 15, 2002, Hunt was a part of another certificate for the most people walking on stilts simultaneously as he led 625 North Park students for the event.
Hunt first got his start in stilt walking after seeing a world record attempt.
"I asked him how somebody wakes up and says 'I'm going to walk on stilts,'" said Tammy. "Apparently, he saw somebody that was doing it and he was like, 'I can do that, I'm going to do that and I'm going to break the record.' It was his next feat in addition to his magic."
Currently, Doug has been working with his trainer Tom Rollins in a silo. The two are working on balance, core strength and overall muscle building in preparation for October.
"He has the support from everyone, his two brothers, his wife Katie and his daughter Megan, me and the rest of the team," she said. "And of course, his sister Valerie who has passed was his biggest fan and he always carries that with him. She was an entity in his world, she was his biggest fan."
The "Great Event" will take place on September 21, 2023 at the Brantford Polish Hall on Pearl Street and tickets will be sold for $20.
"If anyone wants to be "on the record" officially, feel free to reach out to myself (Tammy Hunt), Joshua Wall, Arron Jeavons orTrevor Cherewka at @ontherecord on Instagram or by email at real.tammyhunt@outlook.com"