Over 200 people attended the Autism Dog Services' (ADS) inaugural Howl-O-Ween Pawty at the Children's Safety Village of Brant on Sunday, October 15, 2023.
Despite the rain, families and their pups came dressed up and ready to partake in the organization's first public event since the COVID-19 pandemic.
"We've really had a great turnout today," said Adele Alfano, Fund Development Manager for ADS. "Not only have we had lots of kids and families but there's been so many dogs as well! It's been just wonderful to see everyone out and having fun."
Throughout the event youngsters could be seen trick-or-treating in the village, line dancing alongside Joan Minnery, smiling for the photobooth or visiting with the goats, ducks, sheep and miniature horses at the Touchstone Farms petting zoo.
The event also featured a people and pets costume parade around the village, and winners were later picked for best person costume, best dog costume and best pair costume.
With plenty of snacks to go around, even canines in attendance got their own treats while visiting the many vendors around the village. Ren's Pets had a variety of free treats to give away from dogs and cats alike.
The fundraising event was held to raise awareness about ADS and all proceeds will be going back towards the non-profit organization.
"It has been a tough time for charities, and we are no different," said Vicky Spadoni, Executive Director for ADS. "We do not charge a fee for our service dogs although they are valued at $25,000 to $30,000 and we receive no government funding."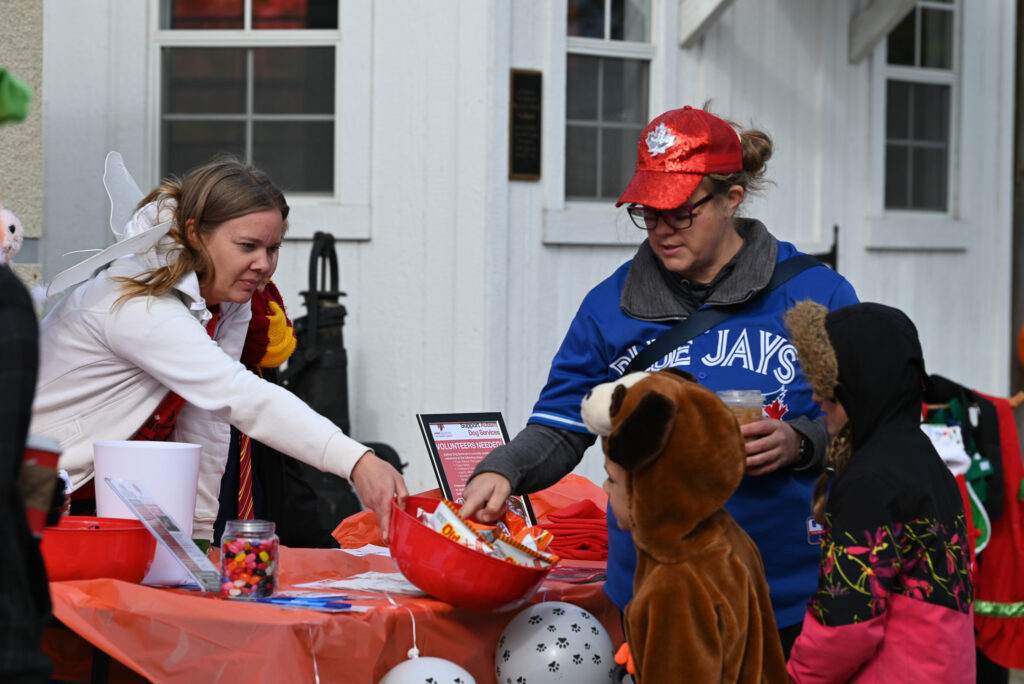 Sarah Paille, a local resident, said they were loving the event.
"For the first event after the pandemic, it's been a great turnout and we are already planning our costumes for next year," said Paille. "It's been great to see everyone together and seeing people we haven't seen in a while. Once we were placed with our dog Andre five months ago, we haven't gotten to see his advanced trainer and her family in a while so it was nice to see him kind of look at them like 'hey, I know you!''"
Paille said that having Andre has completely changed their home life.
"He's a different dog with all four of us in the house, he's so smart and he's very perceptive to each of our needs," said Paille.