A free diamond dot painting meeting was held at the Brantford Public Library on Wednesday, January 4, 2023.
Diamond dot painting is a new hobby art form that is a mix between cross-stitch and paint-by-numbers. An applicator is used to apply hundreds of resin rhinestones onto an adhesive colour-coded canvas and the end result is a shimmering work of art.
Hosts Jacky Patten and Sherry Petten are long-time roommates who discovered a passion for the hobby during the COVID-19 pandemic. The two have always enjoyed crafts, but wanted something new to try together and they have been hooked ever since.
"Sherry is a big into crochet and we were looking for something we could both do," Patten said. "We went on YouTube and we saw that people were doing these diamond dot projects and now we've been doing it since."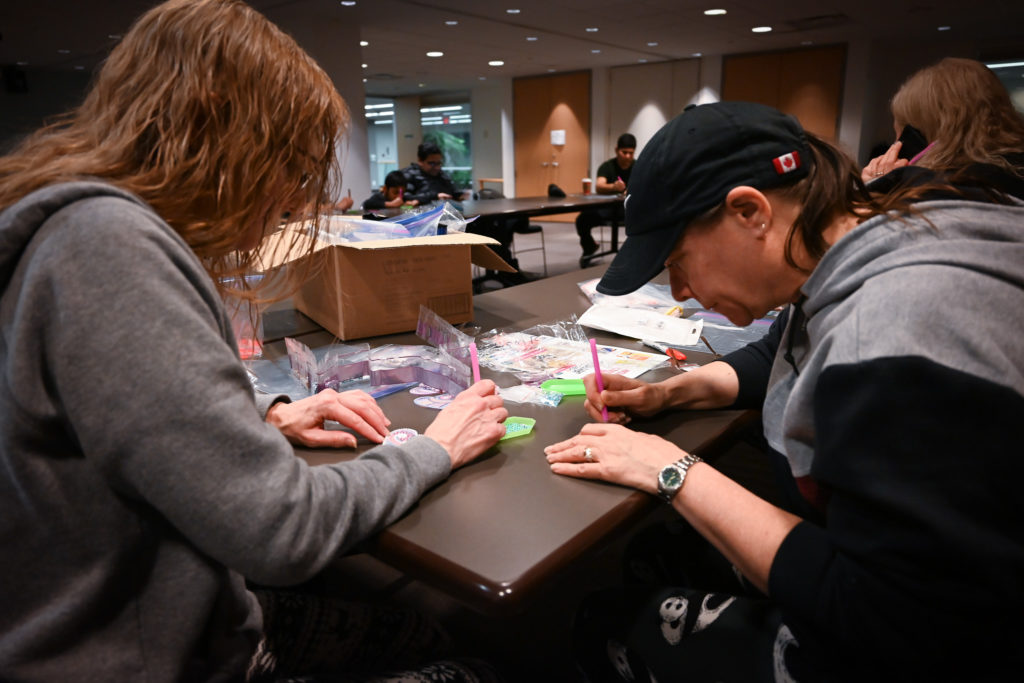 Jacky Patten approached Belonging Brant with the idea of having a meet-up event for the hobby and the turn-out proved it could be more than just a one-time event. As popularity grew, the one-a-month event soon added another date and time, and the event now runs on the first and third Wednesday of every month.
Supplies are provided and attendees will get a chance to create smaller projects like keychains and stickers that are achievable to complete in one session. Designs range from insects, birds, desserts and drinks.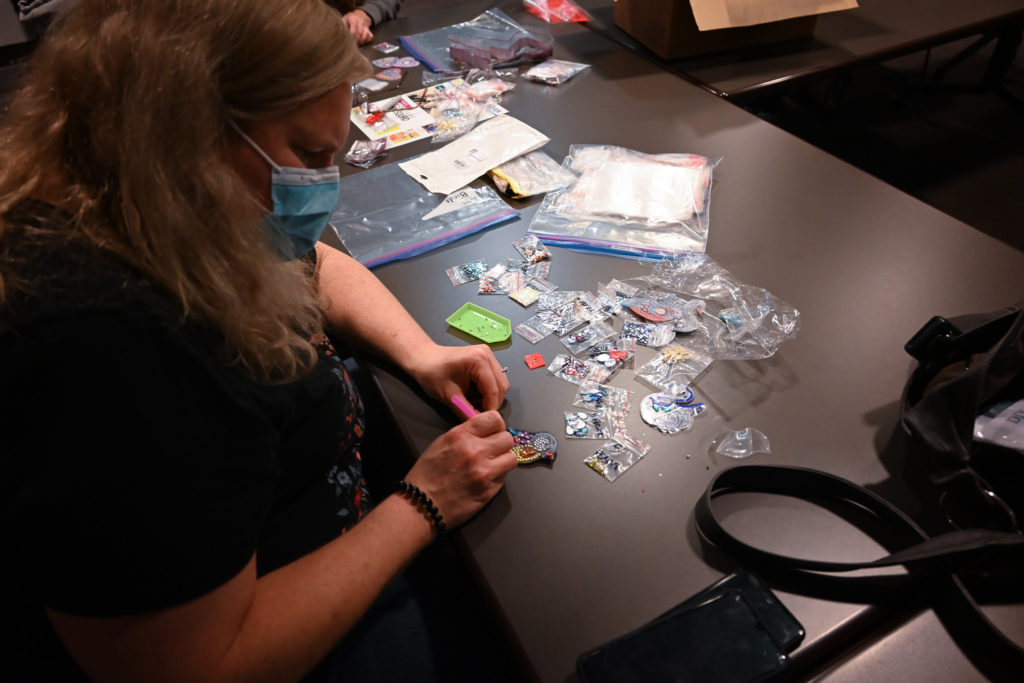 The drop-in event allows new and returning attendees to join in the craft when possible, many have never heard of the event but discover it through the library – while others try to make it out regularly.
Tammy Ferrell has been attending the meet-up for several months now and she discussed her favourite part of coming to the event.
"The socialization aspect, it's fun and I just really like getting to do it," she said. "Jacky was a childhood friend and it's nice to see her too."
Belonging Brant receives a small Trillium grant to help connect with citizens who are passionate or interested in anything to help support local projects that encourage community connections.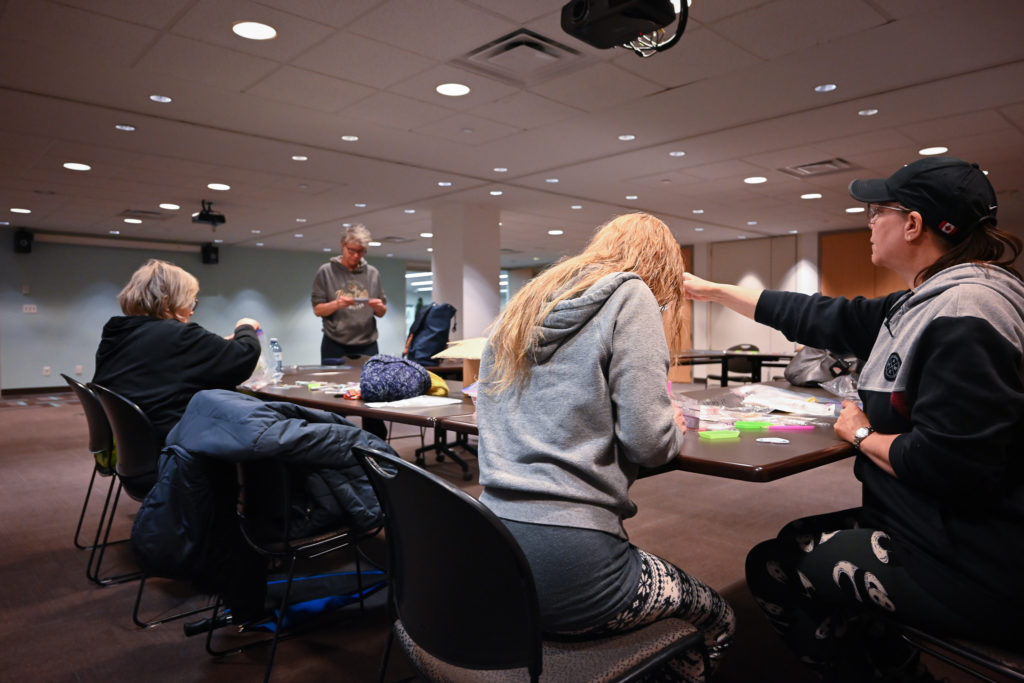 "The event is great for community connection," said Tara Buchanan of Belonging Brant. "People have something to do with their hands so instead of just sitting and having to meet people and talk, you can sit and just nonchalantly chat while you're working on your project."
The next meeting is on Wednesday, January 18, 2023 at 2:00 p.m. on the third floor of the Brantford Library.