The London Devilettes defeated the Brantford Ice Cats to capture the U-22 house league title during the Walter Gretzky Tournament on Sunday, February 26, 2023.
The Ice Cats came out strong at the beginning of the first, keeping their players in the Devilettes zone as they applied pressure right from the start. The Devilettes pushed into the offensive zone and tried two times to make a goal, however the Ice Cats defenders were on top of them and stopped the puck before it reached the net. London's Brodi Reid tried a third time and finally made it on to the board just before the seven-minute mark. Brantford soon used their speed to stay on the attack in the offensive zone as their forward Josie MacLean made the first goal with an assist from Lauren Gibbs and Ashley Carmichael just before the two-minute mark of the first.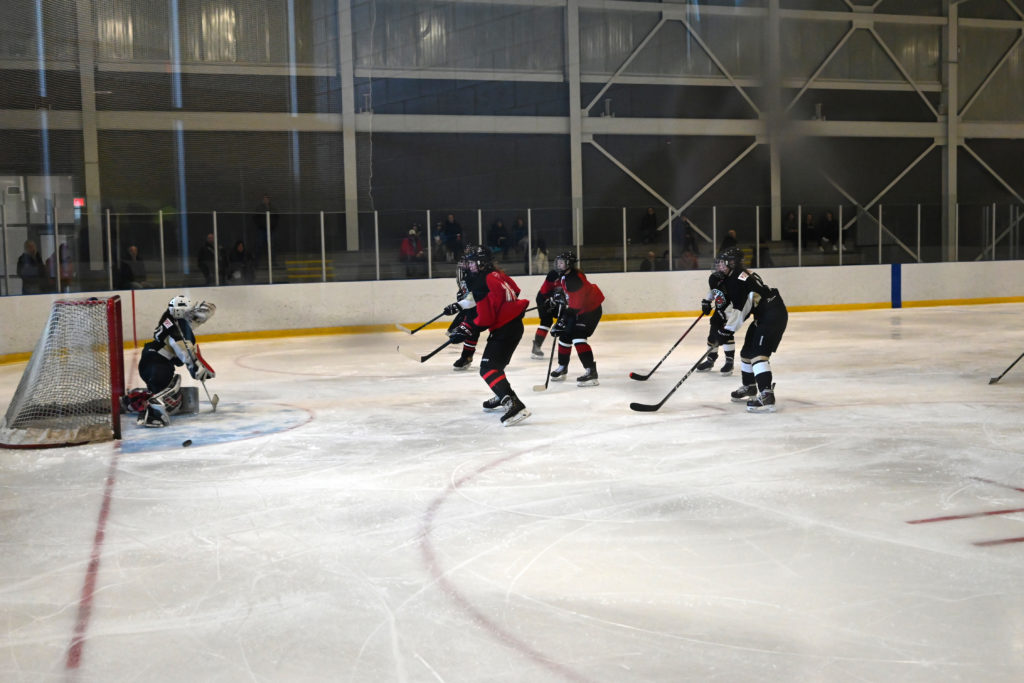 Moving into the second with the score tied 1-1, the hometown team spent a majority of the first half in the offensive zone or keeping the London team from moving past the neutral zone.
The Devilettes finally made it into Ice Cat territory and almost scored another goal, but a Brantford's goalie Julie Coleman was quick to block. Ice Cat Jasmine Klunder received a minor penalty and the Devilettes wasted no time making several attempts to score on the powerplay but couldn't get the puck past Coleman.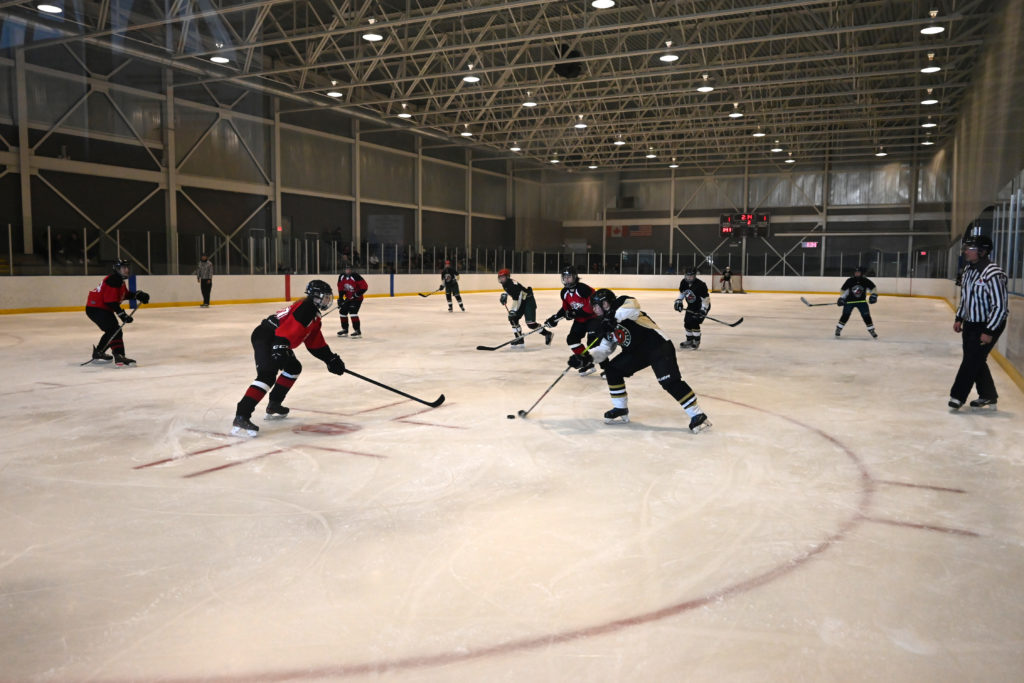 The third started with the score still tied and both teams pushing into each other's end but the Ice Cats proved their determination as they continued to push back the Devilettes. London found themselves shorthanded as Hayley Ross received a penalty for tripping close to the six-minute mark, followed shortly by Jenna McFadden for hooking. Ice Cats made attempts for a goal but were unable to score on the power play. Brantford was quick to keep the puck moving in their possession as tensions were rising, however player Brooklyn Morris ended up in the penalty box for boarding. London made attempts to score on the power play but Hannah Gower received a penalty with 14 seconds left of the third.
With teams tied at 1-1 they headed off to overtime and both teams traded chances through the middle stage. Neither team could make a goal and they headed into a shootout. Devilettes Lena Theofilopoulos was up first and scored the winning goal for London as members from both teams were unable to get the puck into the net and they game ended 2-1.
Ice Cats goalie Julie Coleman and Devilettes Brodi Reid were awarded the player of the game awards for each of their teams.