County of Brant fire is gearing up for their first ever all-girls fire camp, Camp Phoenix, hosted by the Cainsville Firefighters Association.
The free, five-day fire camp is designed for girls aged 14-18 with an interest in pursuing fire service as a career.
Lisa Herbert, a member of the Cainsville Firefighters Association, took on a lead organizer role for the event and said that this is something that she has wanted to do for a number of years.
"Only five percent of career firefighters across Canada are women," she said. "We are hoping that this camp will encourage these girls to recognize their versatility, endurance and persistence. We want to empower these girls to open themselves up to new opportunities."
Herbert described the program as a fire boot camp, where attendees will get hands-on training in different elements of the fire service.
"Throughout the camp we'll simulate all kinds of real life scenarios in many different aspects of prevention and suppression," she said. "They will learn things like how to work on a hose line, how to do search and rescue, auto extrication and the basics of first aid. They'll also get to do a boot drive to raise funds for their camp."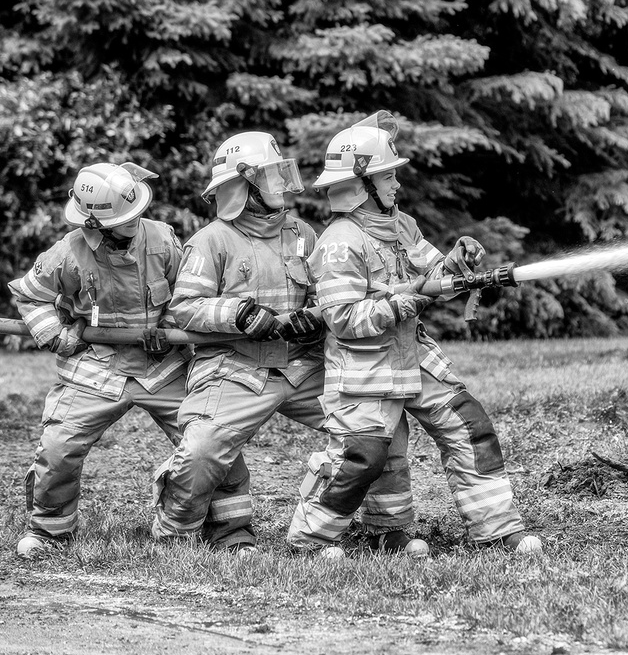 In addition to the hands-on elements, the camp will also feature guest speakers from different branches of the fire service including dispatchers, equipment manufacturers and administrators.
The camp has 20 spots available and camp goers will work in platoons led by other female firefighters. Herbert said that platoons will compete at the end of the camp in a fire-fit style competition.
"It's all going to build up to a graduation type ceremony at the end where their loved ones will be invited to see them compete alongside their platoon," she said. "We'll crown one of the platoons a winner but ultimately it's all about having fun and putting what they've learned throughout the week to the test."
The camp will take place at the Cainsville Fire Station on July 13-17. Organizers are hosting an open house and information night for all interested on May 5.
The event is inspired by the City of Oakville Fire's Camp Molly. Herbert said her fire chief in Cainsville is also a training officer in Oakville and has worked with the camp in the past.
"I definitely took an interest in it and wanted to check it out," Herbert said. "He shared with me that he had always wanted to do something in this area and we thought it would be a great opportunity for our local girls to open their eyes and maybe their dreams to an opportunity within the fire service."
Camp Molly has agreed to lend their helmets to Camp Phoenix, and they have been lent bunker gear from Sani Gear Fire.
Herbert said that they are hoping to continue to provide this camp for years to come and encourages community members looking to sponsor the event to reach out.
More information, and registration, can be found at www.brant.ca/campphoenix.