The County of Brant celebrated the annual Salute to Brant Business event on Thursday, September 21, 2023.
"It was a wonderful evening of celebrating our business community," said Zach Gable, Director of Economic Development and Tourism. "We were also excited to be able to showcase the new TF Warren Group Cainsville Community Centre which has been a great addition to this area of the County."
The annual Salute to Brant event brings together County of Brant businesses, as well as County of Brant Council and staff to enjoy an evening of networking, local food and drink, an awards presentation, and a keynote speaker.
"As always we want to thank the business community for choosing the County of Brant," said Gable. "We also want to thank those who took the time to nominate a business, and of course, we share our congratulations to this year's award recipients, as well as the nominees."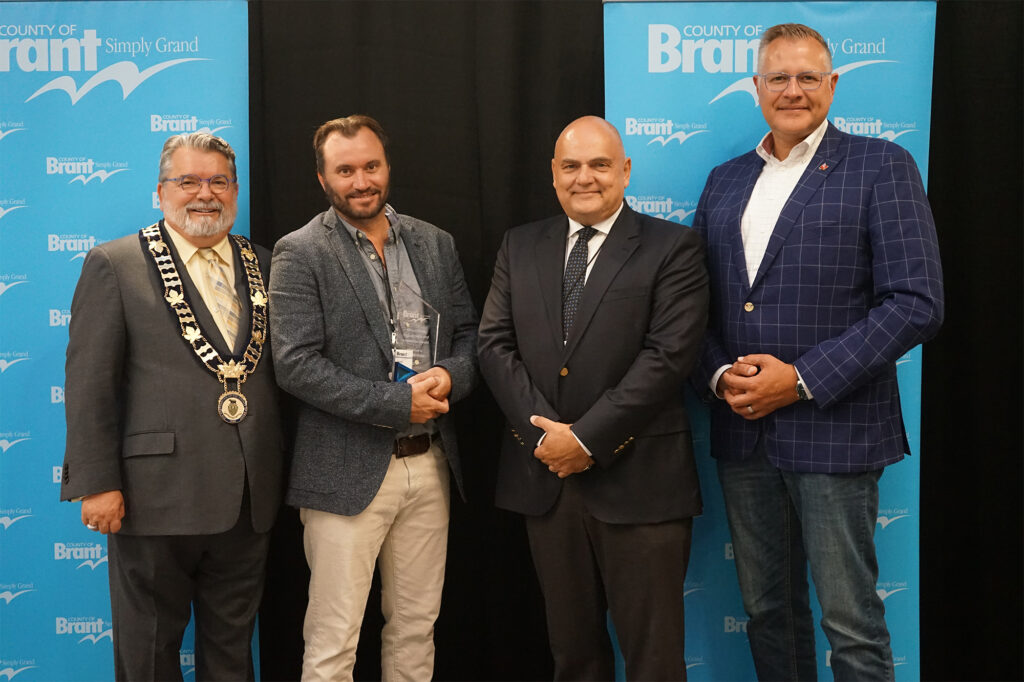 This year's award recipients were:
Apogee Ceramics Inc. – #OurFutureBrant Sustainability Award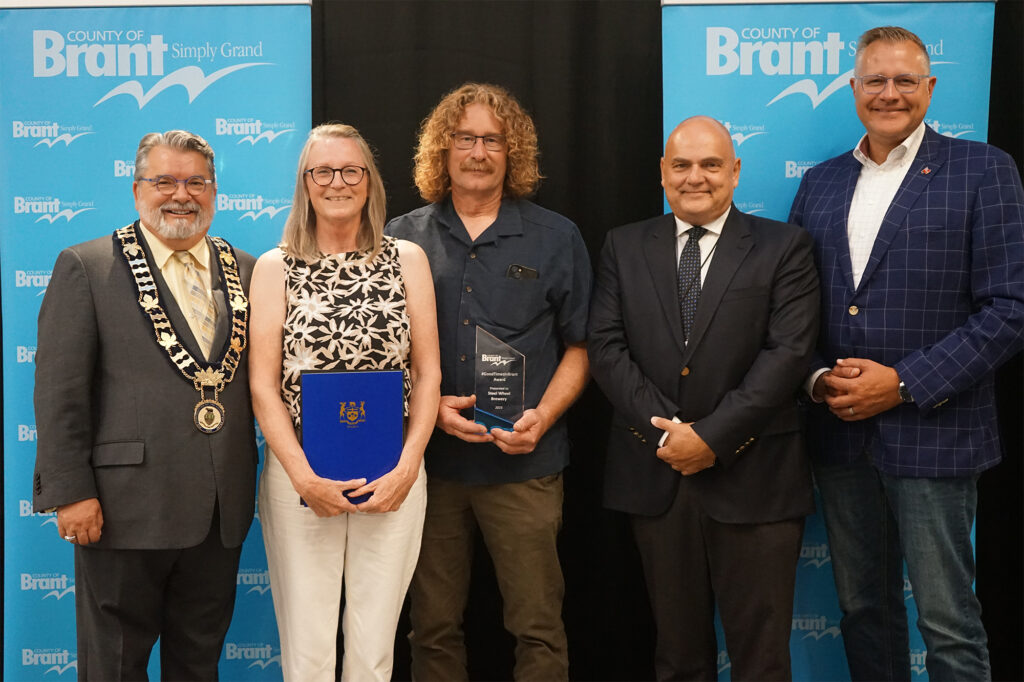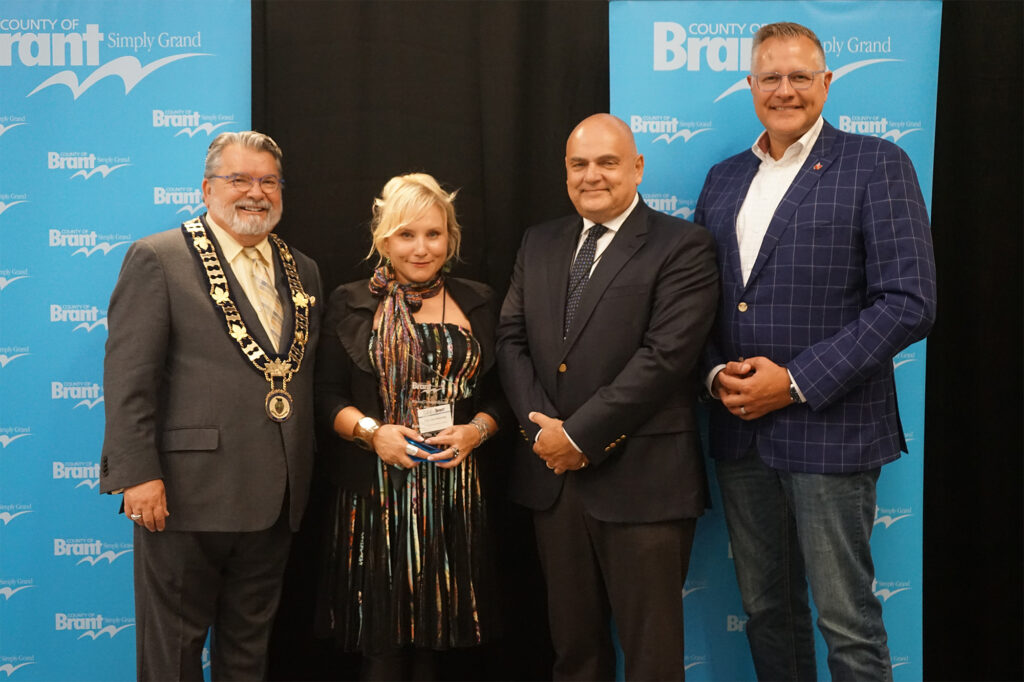 "We are incredibly fortunate to have such a vibrant and diverse mix of businesses in Brant," said Gable. "They truly are a part of what makes the County such a great place to live, work and play."
This year's event featured a keynote address from guest speaker Steven Duff, Chief Economist at Ontario Ministry of Agriculture, Food and Rural Affairs. Steve and his wife Robyn also operate a beef and cash crop operation near Colborne, Ontario.