It was a full house for The Post April Fools matinee comedy show that took place at Bucks Tavern in Brantford on Sunday, April 2, 2023.
Nine comedians from the Hamilton and Brantford area took turns getting up on stage and making attendees laugh.
The host, Jake Brennan kicked off the show by setting the tone for the rest of the performances.
Ryan Sim, Joe Botelho, Bret Measor, Daimon Clarke, Rob Deleo and Bob Townsend took a chance at making the crowd laugh. From relationship banter to talks of the produce aisle, nothing was quite off limits at the comedy show. Each comedian brought their unique style and perspective to the show, providing the audience with a diverse range of comedic material.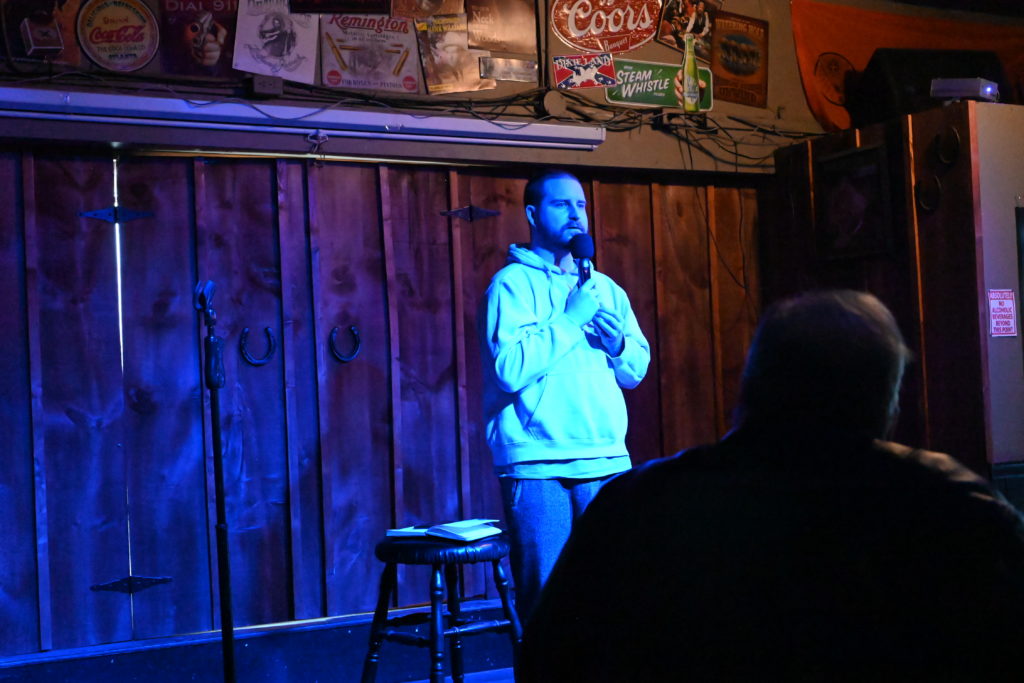 Brantford local, Malanie Crawford, was the afternoon's headliner and she took the stage with confidence as she tested the line with the crowd. Her observational humour made room for her clever joke and well-timed story that left the crowd in stitches with their mouths hanging open.
Mallory Massengale, Owner of Bucks Tavern, was happy to have the comedy show back at her bar.
"It's a nice little event to have in the community to bring a smile to people's faces and it doesn't revolve around just drinking. It's a great break especially after COVID – that was the opposite of a funny time so this is just a nice chance to laugh again."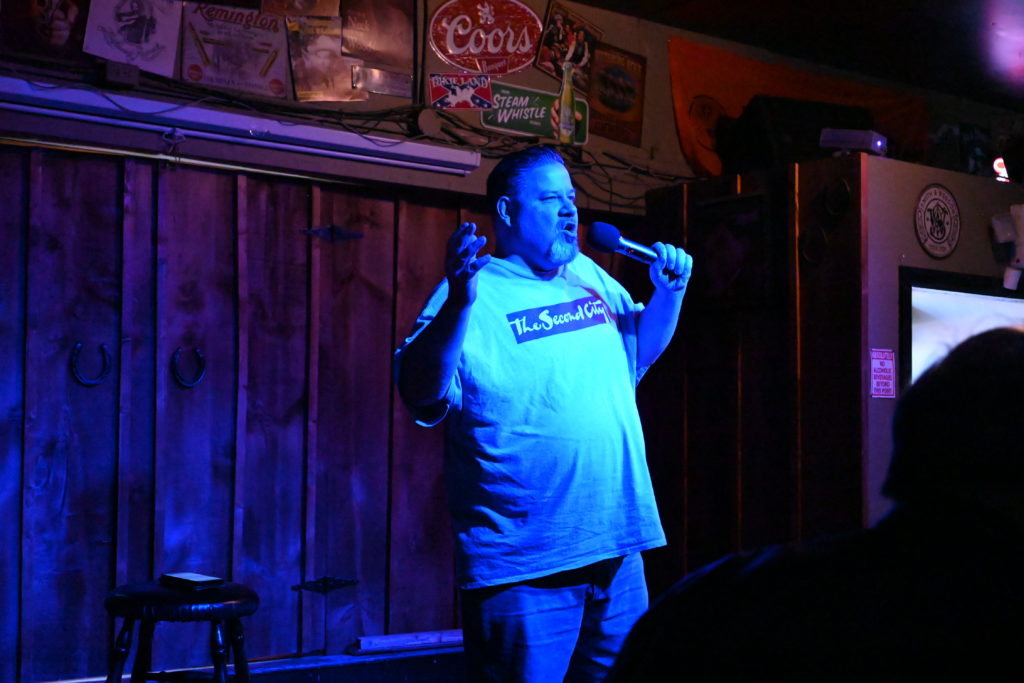 Destiny Shackleton, the organizer of the event, pointed out that after years of COVID, it's nice to be out and bring back some laughter to people in need.
"Laughter really is the best medicine, and I think we could all use a laugh and these are the people great at doing it," she said.
Botelho discussed what makes live comedy special.
"As a performer, I love the energy and comedy is instant and the connection is SO good, the more people come out to shows, the better show you're gonna get because as comics – we want to entertain and we want to feed off that energy."