Kindred Spirits Artisans of Paris have been preparing for the 32nd annual Christmas in Paris Artisan Show and Sale that will take place at the Paris Fairgrounds and run from Friday, November 3 to Sunday, November 5, 2023.
Nearly 40 artist members have been working throughout the year to prepare for the popular event.
Artists will be selling items from a variety of categories including knitting and crochet, jewellery, paintings and sketching, pottery, stained glass, photography and mixed media, textile and fibre arts, woodwork, rug hooking, décor and more.
"We also have a silk artist who paints silk scarves, but she also does these beautiful wall hangings that are essentially a picture up on your wall, but it's all painted on silk," said Barbara MacDonald, who sits on the Christmas in Paris committee. "We have an excellent quilter, a fellow who does woodturning that just develops these exquisite bowls, goblets and boxes. We also have a few glass working people too. There's just a lot of funky stuff that makes you think 'wow, how did you even come up with that?' and they come up with something different each time."
While there are plenty of arts and craft shows within the community, MacDonald said that what sets this show apart is that it tends to lean more towards the arts.
"Our primary focus as Kindred Spirits, is to promote the arts in the community, and we tend to skew a little bit more towards that than crafts. That doesn't mean there are no crafts, but we certainly focus on the art and we try to jury the work to maintain a high quality."
She said that for shoppers who come every year, they will certainly find something different and unique from previous years.
"You'll find something a little bit different each year. We don't want you to find the same thing you see at every craft show," said MacDonald. "We want you to find things that are a little bit more individual, a little bit unusual, and really, we want you to find that perfect thing you're looking for. We really try to encourage our members to evolve, to change and to approach their art in a different way. The idea is that within the group, we foster learning, sharing and encouragement. It's lovely because we have some loyal followers, people who come back every year, and that encourages you to do something new."
MacDonald noted that since the artisan show and sale began, it has certainly grown throughout the years causing them to move the show to the Paris Fairgrounds in 2018.
"It's become its own thing and it really drives itself. When we started off, we were just in each other's homes and we can't do it anymore because last year we had over 4000 people come through," she said. "This year, we actually have all three buildings which is going to be amazing because we can really spread out and hopefully the people coming to see us won't feel crowded."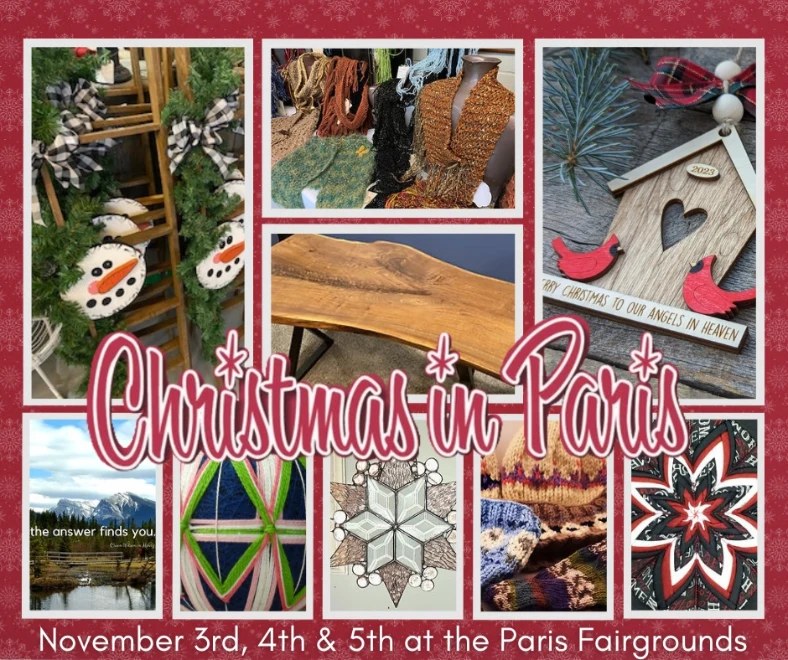 As the event quickly approaches, the artisans are looking forward to getting underway.
"We are very excited, and I think everybody is counting down the hours now."
The event will also feature three food trucks outside including Grand Tour BBQ, Hitched Coffee and the Dipped Dessert Club. Admission to the event costs two-dollars and all proceeds will go back towards supporting art bursaries for local high school students in the County of Brant.