Several people showed up for a weekly wood-carving event that was held at the Beckett Recreation Centre on Thursday, January 19, 2023. 
The recreation centre offers several programs for adults 50 and over through their membership, and the weekly drop-in wood carving group is one of them.
Wood carving is one of the oldest art forms of humankind and for many, it's an opportunity to stimulate their creative brain and get their hands moving.
The practice allows someone to create a lasting piece of art out of a simple piece of raw material that can be displayed or used in everyday life.
Attendees sat around the room chatting with each other and working on projects that ranged from relief carving, chip carving, and whittling a variety of waterfowl, gnomes and caricatures.
The Brant Wood Carving Club is made up of roughly 16 people of various skill levels that come together once a week to work on their projects and socialize with familiar faces.
Many of the members come from the original St. George Wood Carving Club and have been involved in the group anywhere from five years up to 30 years (the club has been running since roughly 1989-90). The group is a mix of residents from the Brantford and Brant County area and it's a combination of the St. George group and the Beckett Centre.
After several years of jumping from location to location, the club has since set up in the Beckett Community Centre for the past couple years.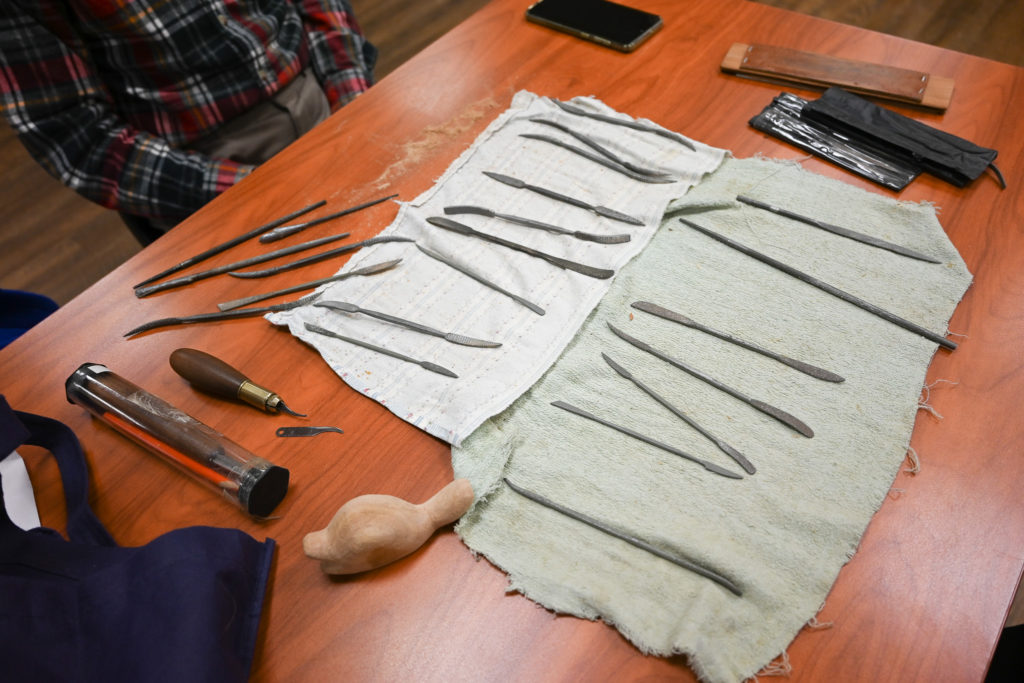 A long-time member, Bob Rutledge, spoke about the groups previous Friday event (no longer available) and how they would set up new members with the seven basic tools and get them started with basic techniques in relief carving (a flat board with a raised or indented design).
"The idea was not to walk them through each design step-by-step, but to teach them how to safely use their tools and the basics of carving techniques," he said.
They would teach them about wood types and how to carve along with different grains before moving them onto a smaller project to get a handle on the art.
While the club doesn't see many new members to provide these lessons, it is still an environment where members can get together and learn from or inspire each other.
"It's always interesting and you can come up with anything you want to do," said Paul Partridge, Treasurer of the Brant Wood Carving Club. "It's a fun hobby to keep you busy and once you try one thing, you may want to try something else more challenging."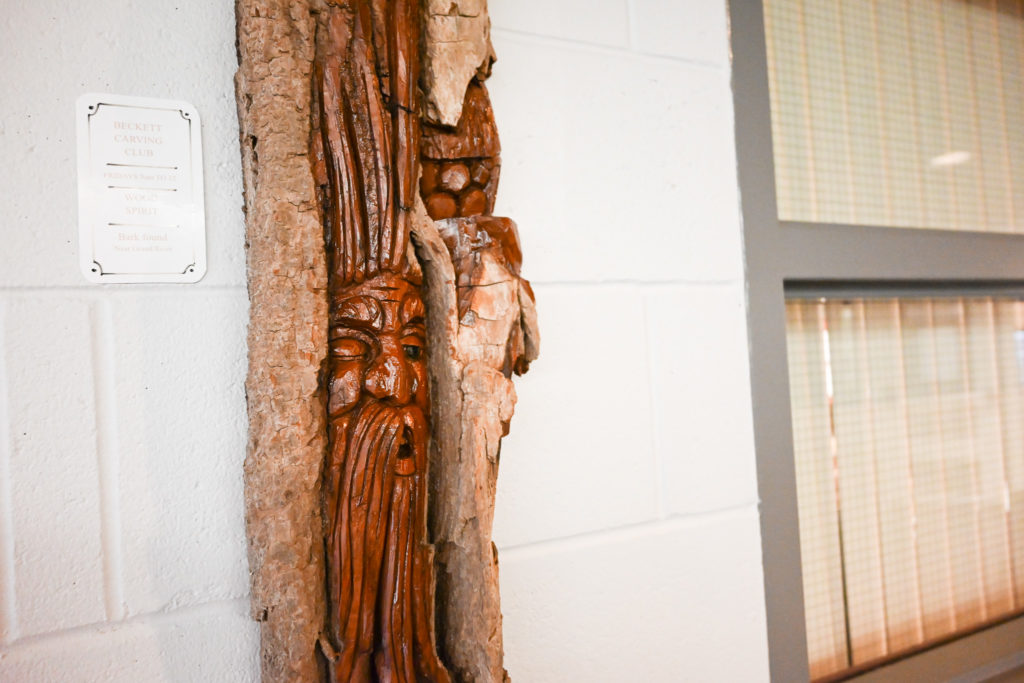 For many, the art of wood carving can be a great way to meet new friends and many of the members find themselves socializing outside of the club. It's a hobby for those who may be interested in trying something new, or for those who may appreciate certain types of wood like cherry, butternut, basswood, or oak.
The club provides many resources including step-by-step books, video tapes, sharpening tools and first-aid.
The club meets every Thursday from 9:00 a.m. until noon, and can be accessed through a Beckett Centre membership and the drop-in event then costs one dollar.