The Kiwanis Club of Paris-Brant hosted singer-songwriter Dana Jean Phoenix during its meeting at the Paris Royal Canadian Legion Branch 29 on Tuesday, February 14, 2023.
The meeting opened with an announcement and update for the club before being handed off to Phoenix to speak about her journey in the music industry, how she gets involved in community and to perform a few songs.
She got started with the song Between the Devil and the Deep Blue Sea, followed by That's What Friends are For. In between songs, she spoke about burnout and friendship, as well as how those topics helped her choose the songs for the night and how she ended up moving home to Paris after 15 years in Toronto.
She shared her journey and how she got started in the music industry before singing one of her own songs called Far Away for those in attendance.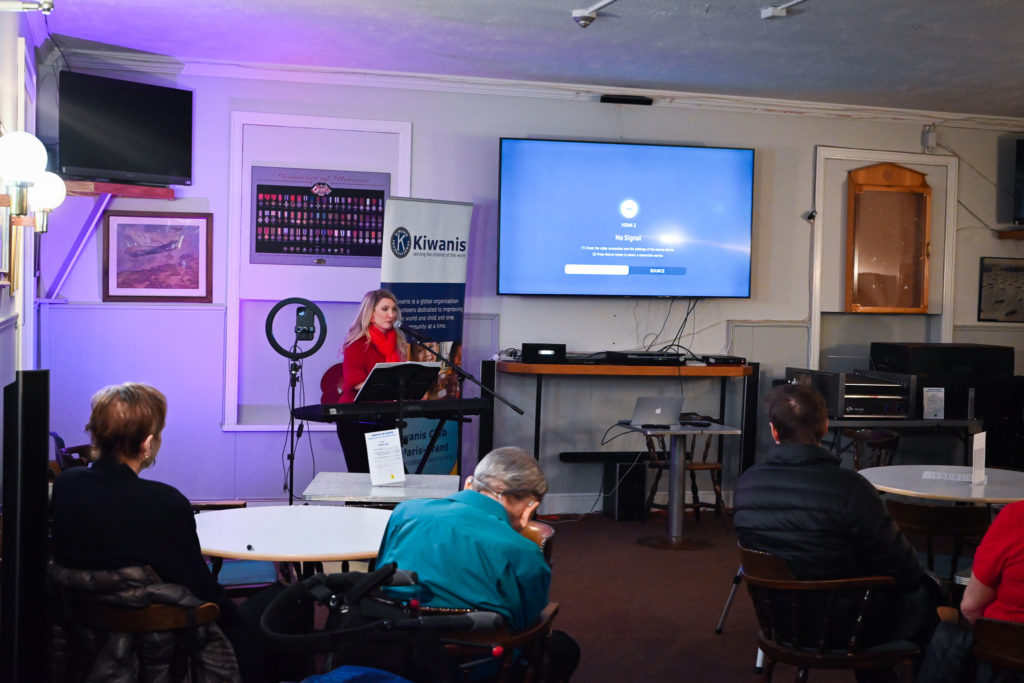 Phoenix attended Eastwood Collegiate Institute in Kitchener where she found her love of music and performing. After graduating high school, she attended the nationally renowned Contemporary Music program at Humber College.
During her time in school, Phoenix made it her mission to attend every open-mic night in downtown Toronto that she could find in order to get as much stage time and experience as she could.
She soon landed an audition and performed on tour with Jully Black, a fellow Canadian artist (who most recently performed at the NBA All-Star game) for two years.
The Kiwanis Club laughed along with Phoenix as she explained her whirlwind audition and landing the tour gig.
After returning home from tour, she soon went on to audition as the lead in a ten-piece funk band called God Made me Funky and toured with them across Canada while recording a couple of albums.
Phoenix eventually decided to return to school and attended the Musical Theatre program at Sheridan College and started to book shows with her agent.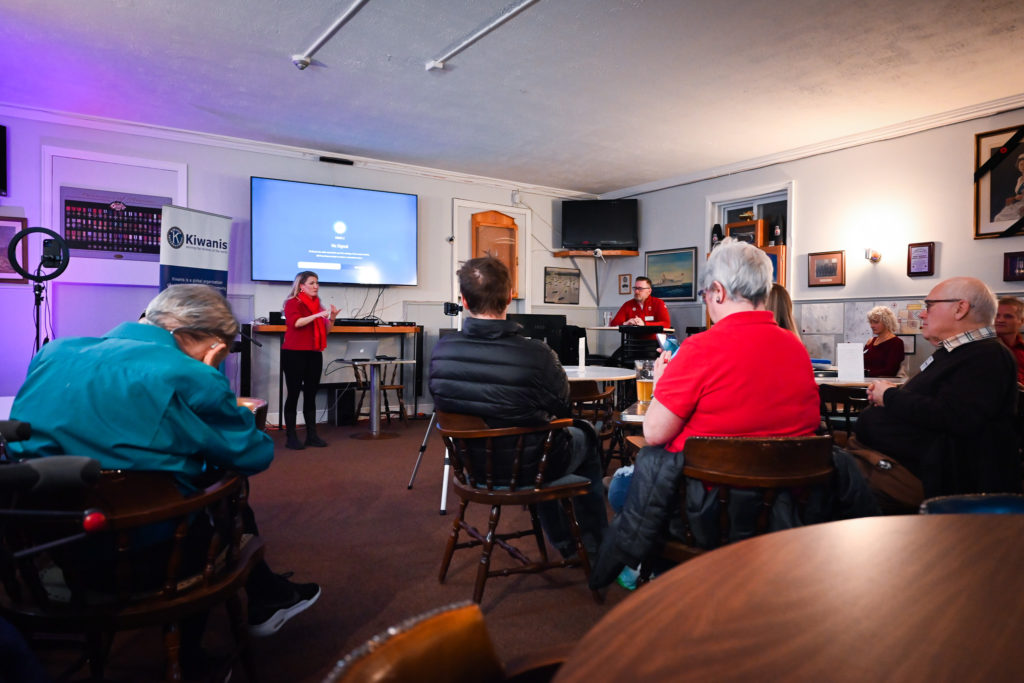 She spoke about her struggles booking further roles after a casting director told her "you're really good, but you would get hired more if you weren't so short."
Phoenix soon realized that she was working towards someone else's vision and decided to pursue her own Synthwave music.
She began touring through Europe and the United States in festivals as a one-woman show while crediting the support and help of her parents.
When the pandemic hit, Phoenix knew she needed a break from the big city and decided to move closer to her parents in Paris.
Upon returning home, she reconnected with an old friend, and they began teaching a song-writing class with DramaWay ("a process-based arts program designed for individuals of all abilities and with disabilities.")
"After 15 years of trying to be a star and trying to make it in the industry, I found that I get the most fulfillment and a sense of purpose when I'm teaching others, working with DramaWay, connecting with people and when I'm writing songs that seem to connect with others in some way," she said. "It's really rewarding and that's truly what I've learned over the years."
Kiwanis members had a chance to ask Phoenix questions about her journey and her future big move to Wales.
The Kiwanis Club Paris-Brant branch has roughly 21 members of diverse ages, occupations, backgrounds and interests.
The international club aims to help communities through creative ways in order to serve the needs of children such as fighting hunger, offering guidance and improving literacy.