Chamber of Commerce Brantford-Brant hosted its 15th annual Trade Show on Thursday, October 19, 2023.
Just over 50 Chamber members made up of diverse businesses and organizations were set up around the conference room to celebrate this year's Small Business Week.
"We're excited to have over 50 local businesses, non-profits and agencies showcasing the work that they do, the products that they offer and the services that they sell," said David Prang, CEO of Chamber of Commerce Brantford-Brant. "We've got a great turnout not just from members, but also from the general public and we couldn't be more thrilled that people have come out tonight."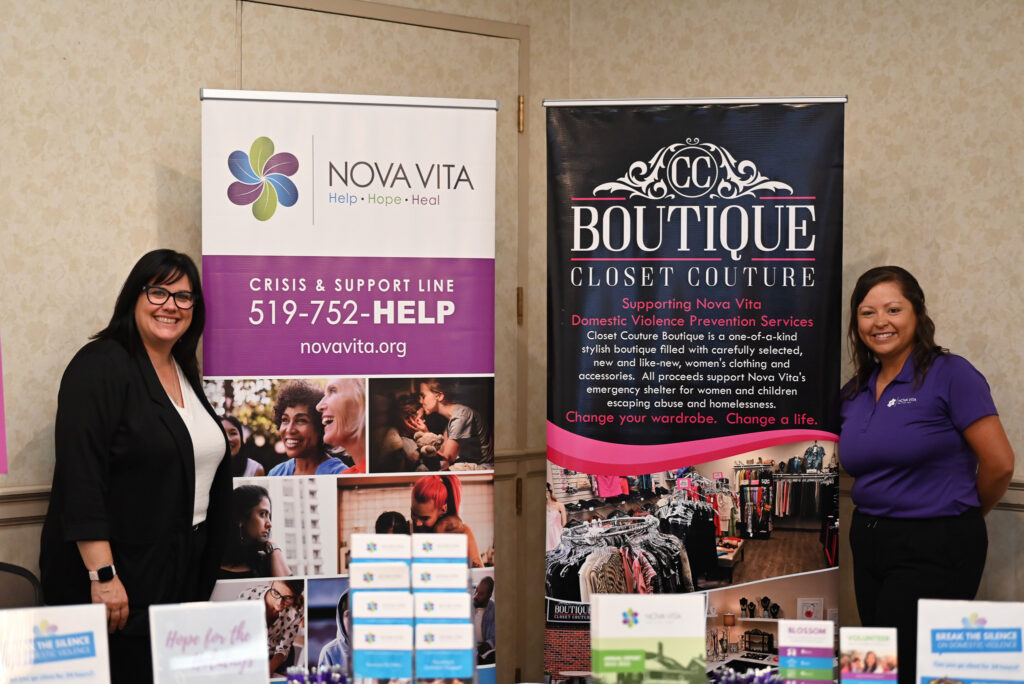 Greg Evans, Business Development Coordinator for Chamber of Commerce Brantford-Brant, said that it's always special to see fellow business owners supporting each other.
"I always marvel at how blessed we are in Brantford-Brant to have such an incredible business community," he said. "This is a group of business owners and leaders that really want to see each other succeed and you really feel that in the room today. People in the same industries are making friends and working together. I think it's something that is uniquely Brantford-Brant in that we all want to help each other out."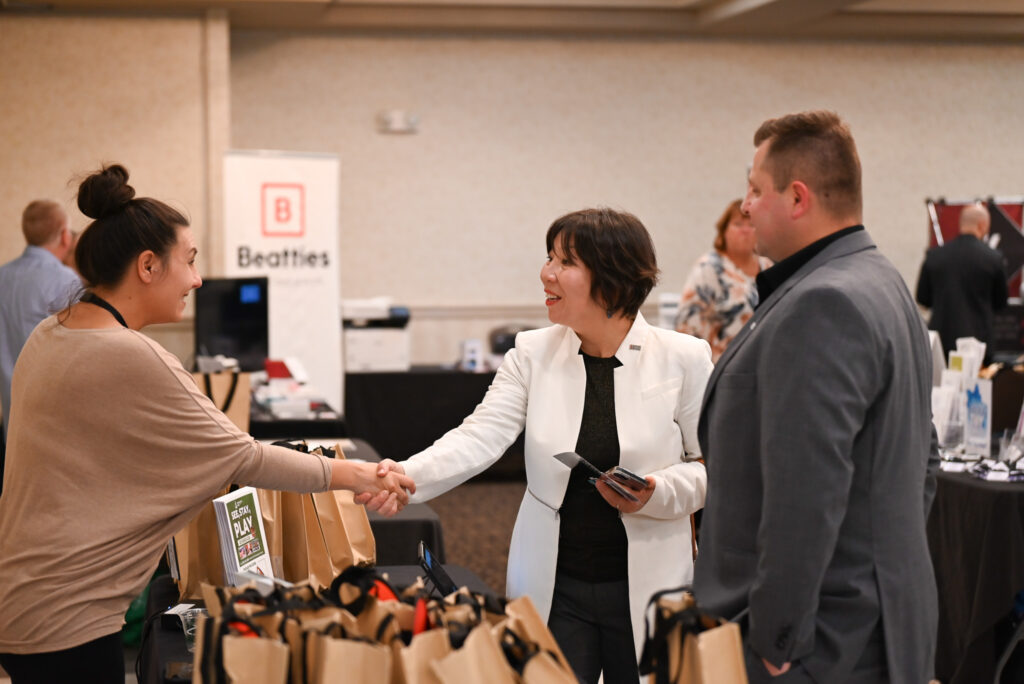 Exhibitors shared and exchanged information throughout the evening, giving out product giveaways, as well as demonstrating what their organizations do for the public.
Heather Madden and Linda Bazoian, who are both Executives within Ladies Who Lead, spoke about what the trade show provided for them.
"This year's event has been great, I've really been out touring the room and I'm happy to be running into old friends but also meeting new friends along the way," said Bazoian. "It's nice to be able to see what's going in Brantford because there's things you just don't know about."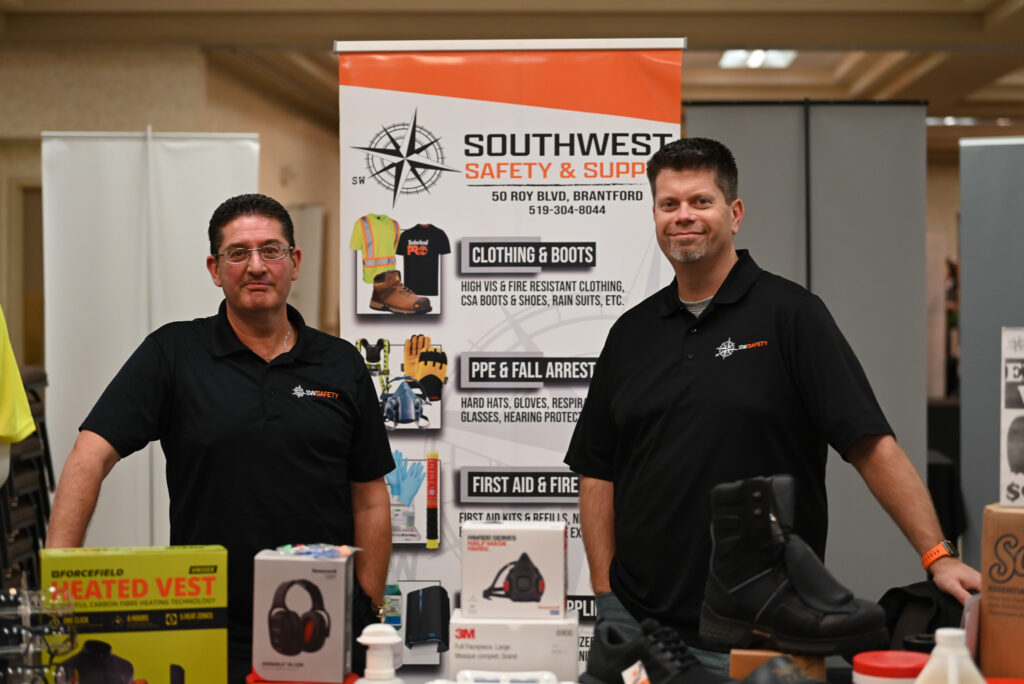 "We have lots of hidden gems in our city and this is the best time to come out and find those gems. It creates conversation, which in turn creates community collaboration," added Madden.
The trade show is just one of the many events the Chamber hosts throughout the year and Prang that the evening's event was a testament to what being a part of a Chamber of Commerce can do and how it sets them apart from other trade shows.
"We're thankful that our trade show is primarily made up of members from the Chamber of Commerce Brantford-Brant, and that they're showing us support as much as we support them," he said. "I think what sets us apart is that our members know that they are supporting their fellow members, and it really shows the power of membership. We're seeing a bit of a decline in membership-based organizations, but we know that a numeric investment in a Chamber membership and Chamber events, depending on your interests or your needs for your business, can be as much as tenfold."