Why Not City Missions (WNCM) has been working to collect new and gently used bras, as well as new underwear, socks and feminine hygiene products throughout the month of August.
Becca McLellan, former Executive Director of Brantford's WNCM, first started the annual BRAugust campaign back in 2015 with the hope of helping to provide young women with proper fitting bras.
Since then, the organization has collected thousands of bras over the years and continues to provide young people with their basic needs while honouring their dignity.
"We wanted to focus on the dignity piece and really make it accessible to everyone," said Andrea Lisk, Administrative Assistant for WNCM. "As most women know, sizes can change. Even if you've invested in a bra and if the quality happens to hold up, it doesn't mean that a year later it's going to fit, so to have to go back and repurchase that can be quite expensive."
This year, in addition to accepting donations at the WNCM Youth Centre, there were six drop-off points throughout Brantford and the County of Brant including Knightfall Tattoo in Paris, St. George Family Eyecare and Treasures of My HeART, Sweet Bakery, Global Pet Foods, and Hope's Closet Boutique, all in Brantford.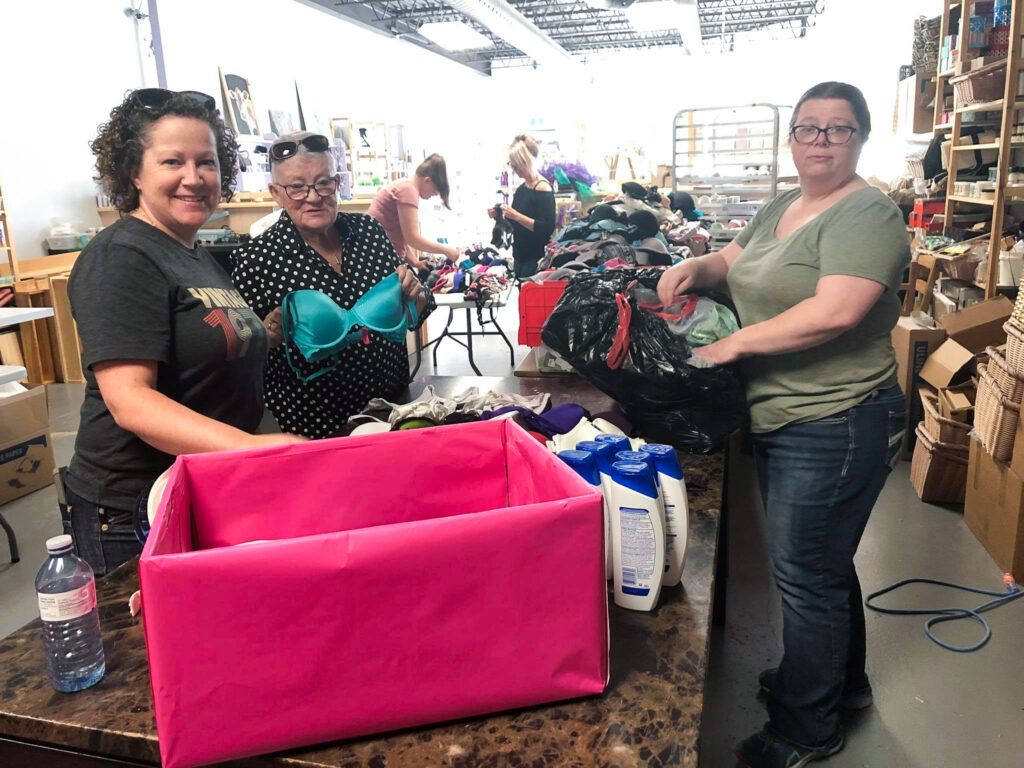 In addition to the drop-off points, Lisk noted that she also reached out to a variety of bra stores within a one-hour radius to see if they would be willing to partner with the organization as well.
"Lingerie D'Amour in Burlington was the one that got back to us, and it turns out they had been collecting bras for several years and weren't sure how they were going to distribute them and so this was a great partnership," she said. "I would say there's probably 200 to 300 bras in that donation alone and it's wonderful because there were some larger and unusual sizes that are hard to find and can be quite pricey."
Lisk said that the bras will be distributed in their youth centre and any extra items will go to other community agencies such as Nova Vita, Rosewood House, St. Leonard's and the Pregnancy Resource Centre.
"One of the things that we have done in the past and we'll probably do again, is if we are taking and sharing these items with the community agencies, we like putting them in a little gift bag with some tissue paper as a nice little touch," she said. 'It just makes it a bit more special for some of the women, especially in the shelter system because things are pretty rough right now, right? So just having that extra touch of something nicely wrapped is more personalized because sometimes it can be a bit demeaning to hunt through a pile."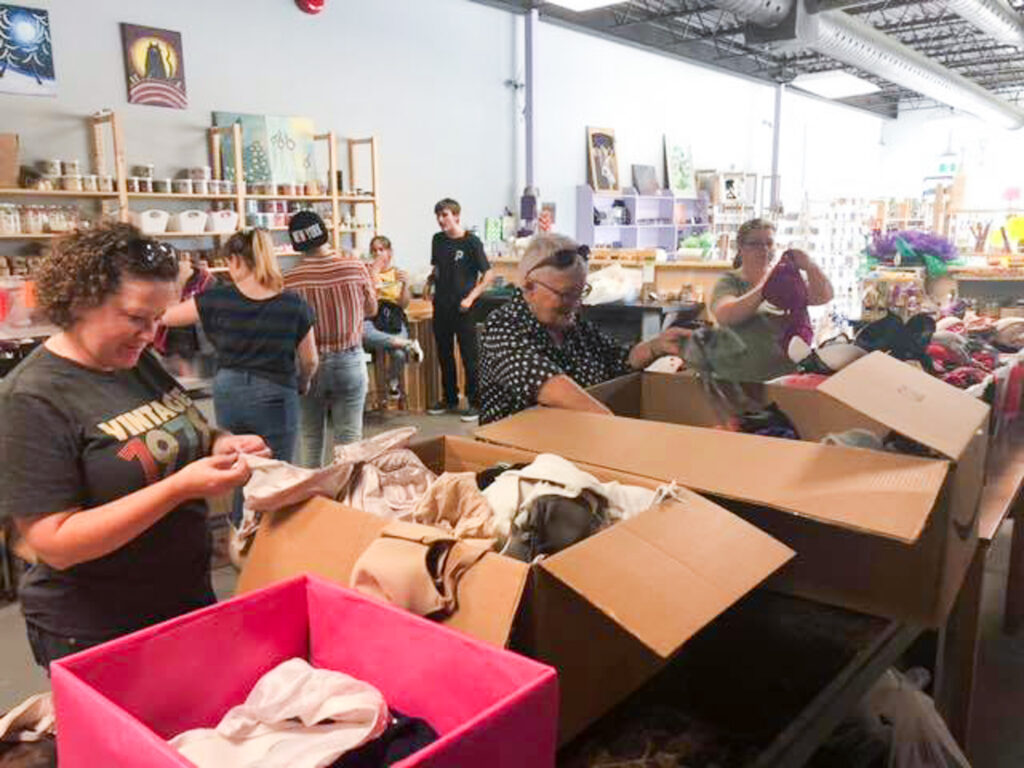 Charlie and Sue Kopczyk started WNCM in 2002 as a charitable youth organization and the current staff continue to provide a variety of resources for the community.
Karen Stewart, the current Executive Director of Brantford's WNCM, said that the organization works to empower youth by providing a safe space for them to go.
"We offer a drop-in centre for youth ages 13 to 19 and overall, we just provide a welcoming place for them to come, and it really becomes a second home for most of our youth. We serve a hot meal, and we have a team of staff and volunteer mentors that just can speak into their lives and listen to where they're at," she said. "If they are interested, we can also help hook them up with other social services in the area because we really try to partner with multiple social service agencies just to cover the gaps where they may not have that support network on their own."
The organization has also launched two housing programs, one for young men ages 18 to 25 and one for young mothers between the ages of 16 and 25.
"That second housing program really helps to provide wraparound support for mom and baby's first year of life," said Stewart. "In those supportive housing programs we have staff that work with the youth in those programs to establish goals and teach life skills that they may not have had the opportunity to learn in their own homes and to be able to really walk them through the next stages and get them prepared for more independent living."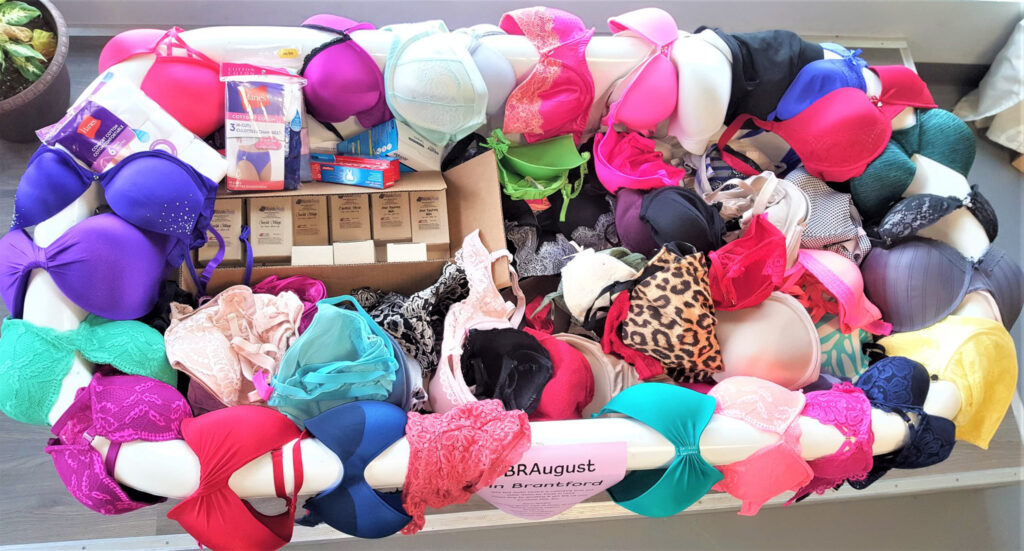 Stewart said that the youth who use their programs often come from a place with a low network of support and that WNCM are helping them to create community connections.
"Our youth often come from a predominantly underprivileged background. They're coming from really low networks of support, and they may or may not have any family connections when they come to us," she said. "We're trying to help them establish those community connections so that they know they are services available for them to access even when leaving our programs. Building relationships is so key because by establishing trust, those youth know that they aren't just a number, and they really start to believe and understand in the fact that they have value and that they can make a change."
Stewart said that the overall goal is to help change a young person's state of mind by providing them with the tools they may have missed in childhood.
"Especially in our housing program, our focus is really to change those lifelong mindsets because when you go through trauma as a child, it can really impact your growth potential. So, we're just really working to combat some of those built in challenges that our youth come with and where they didn't have the same opportunities or where their development has been affected by their childhood," she said. "We want to try to really help them recognize 'hey, I don't have to be the same way my parent or grandparent was, I can do something different.' We want to instill that belief that while they may have challenges, they can still break that mindset."