Thousands of residents spent the evening travelling the globe without leaving their own backyard during the opening night of the Brantford International Villages on Wednesday, July 5, 2023.
The multicultural festival has been a staple in the community since 1974 and after a three-year hiatus due to the COVID-19 pandemic, the annual event officially returned this week.
In the past, organizers have arranged around 17 villages – give or take – to participate in the four-day event. For this year's return, attendees will have the chance to visit ten villages, including: Chinese, Hungarian, Philippine, Ukrainian, India, Muslim, Italian, two Polish halls, and New York, New York villages.
For $10, travelers are issued a passport that gains them entrance to all the villages scattered across the city, including free bus transportation with three different routes.
Throughout the evening, visitors enjoyed continuous entertainment of music and dance, unique cuisines and beverages, as well as cultural displays of costumes and history.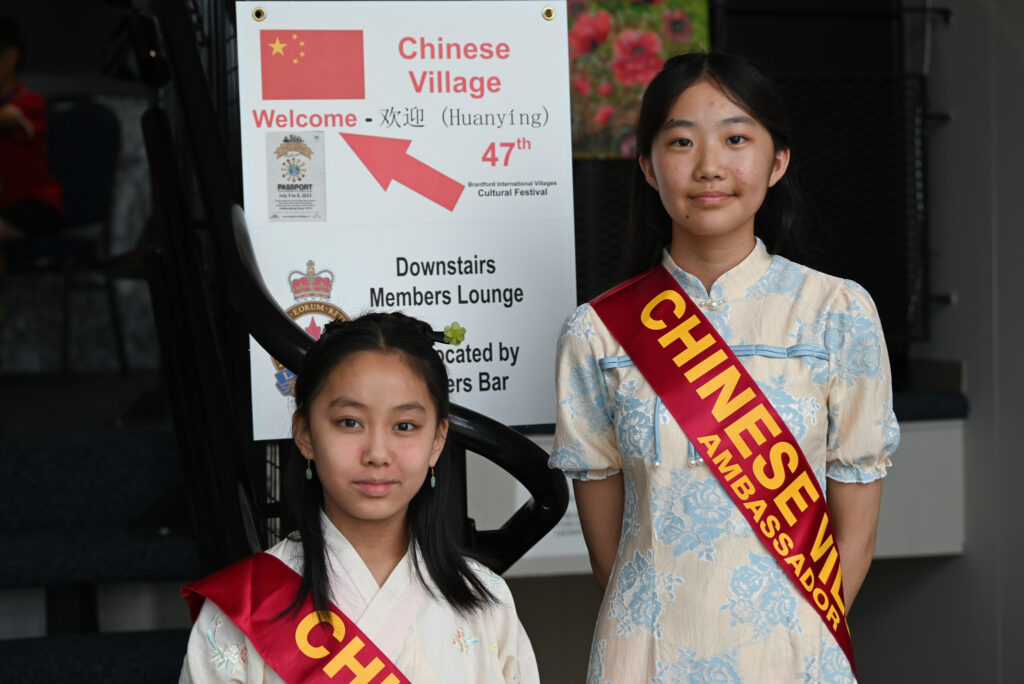 At the Chinese village, Wenqi Sun, the village ambassador and Shirley Shi, co-ambassador, greeted guests at the doors before sending them into the Royal Canadian Legion – Dunsdon Branch for food.
Residents lined up for hot food combos with fried rice, Lo Mein and their choice of two different meat and vegetables provided by Yong Great Wall Buffet and China King.
For those thinking of stopping by, as far as entertainment goes, the Grand River Chinese Orchestra, Yuan Yin Group, Hamilton Chinese Dance Group and Yellow River Tai Chi School will also be taking turns putting on various shows throughout the week.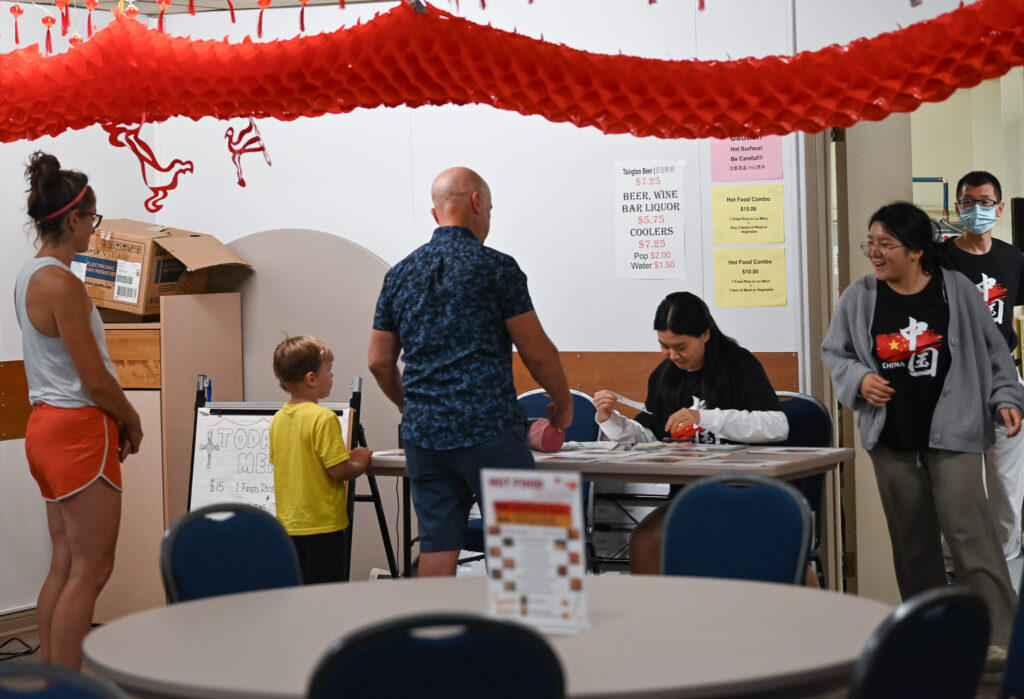 Over at the Hungarian Hall on Albion Street, over a hundred visitors got in line for a chance to try Gulyas with Nokedli, cabbage rolls, and various deserts to name a few. Other menus will also be available throughout the different days.
It wasn't long before dance groups of all ages took turns to show off their traditional Hungarian dances like a Uveges (bottle dance), Ugrós (jumping dance), Botoló (stick dance) and more.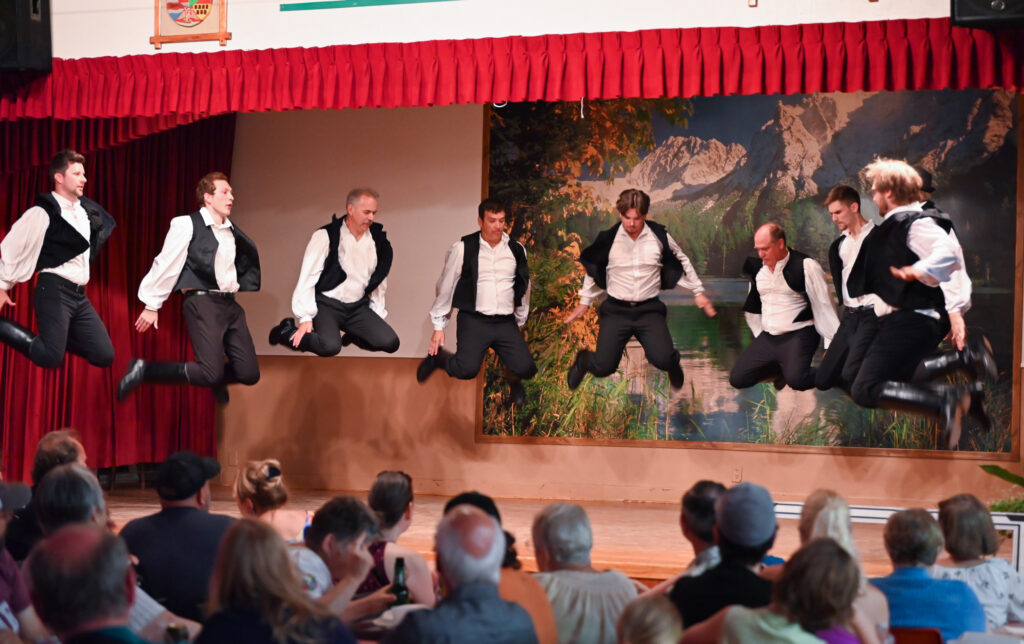 Shari Biro, Chairperson of the Hungarian Village, said that after long hours of preparation, they were ready for the return of the International Villages.
"Today has been very busy because it's the first day and we've been prepping food, cutting veggies and cook­­­­­­­­ing," she said. "Overall, we're feeling good overall because we've been doing this since the beginning and we have a lot of history with it, we are pretty well-oiled machine"
Biro said that those looking to stop by will feel more than welcome in the space.
"You're going to really feel the hospitality," she said. "There's excellent homemade Hungarian food, as well as lively music and dancing with ages from three to 60 – it's really just a lot of fun."
Over at the Philippine location at the Sydenham-Heritage United Church, over 100 visitors could be seen indulging in both sweet and savory foods. From lumpia (spring roles) and pancit (noodles), to mango ice cream and halo halo (another cold desert), there was no shortage of flavours to make the taste buds pop.
On stage, dancers could be seen performing a Sayaw sa Bangko (a bench dance), followed by a Tinikling (stick dance) and six others. Visitors of all ages even tried their hand at the stick dance with guidance from the dancers.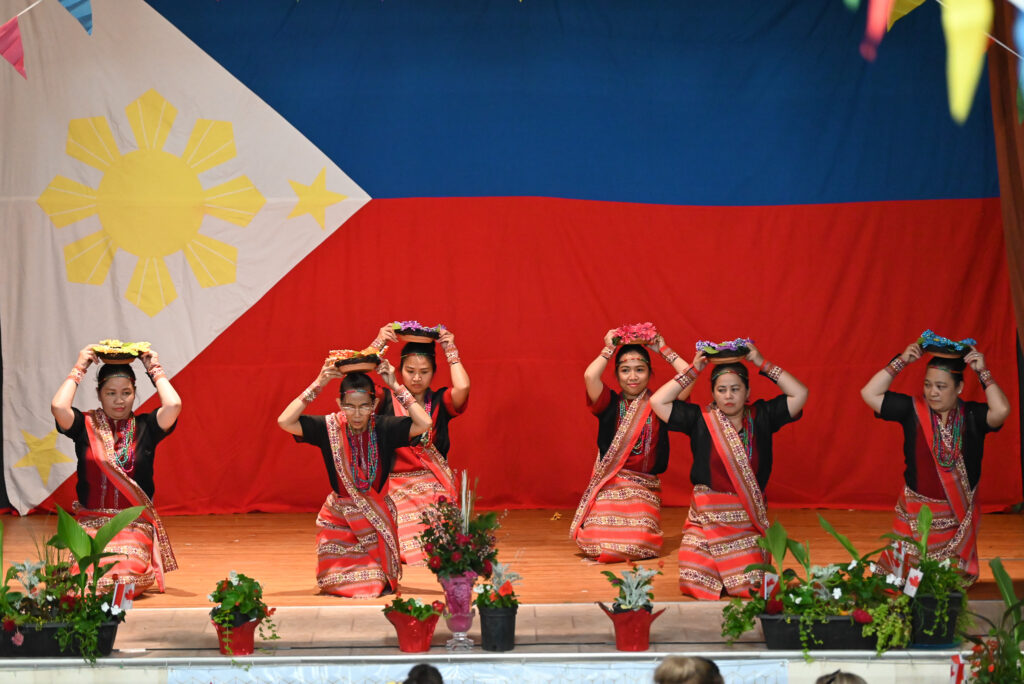 Annabel Trinidad, Chairperson of the Philippine Village said she was pleasantly surprised with the turnout.
"This has been an unexpectedly great turnout for the first day – it's amazing," she said. "We are happy to see everyone eating and enjoying the shows."
Later, many residents could be seen patiently waiting outside of the Ukrainian village at the Harmony United Church for their chance to catch one of the popular dance shows.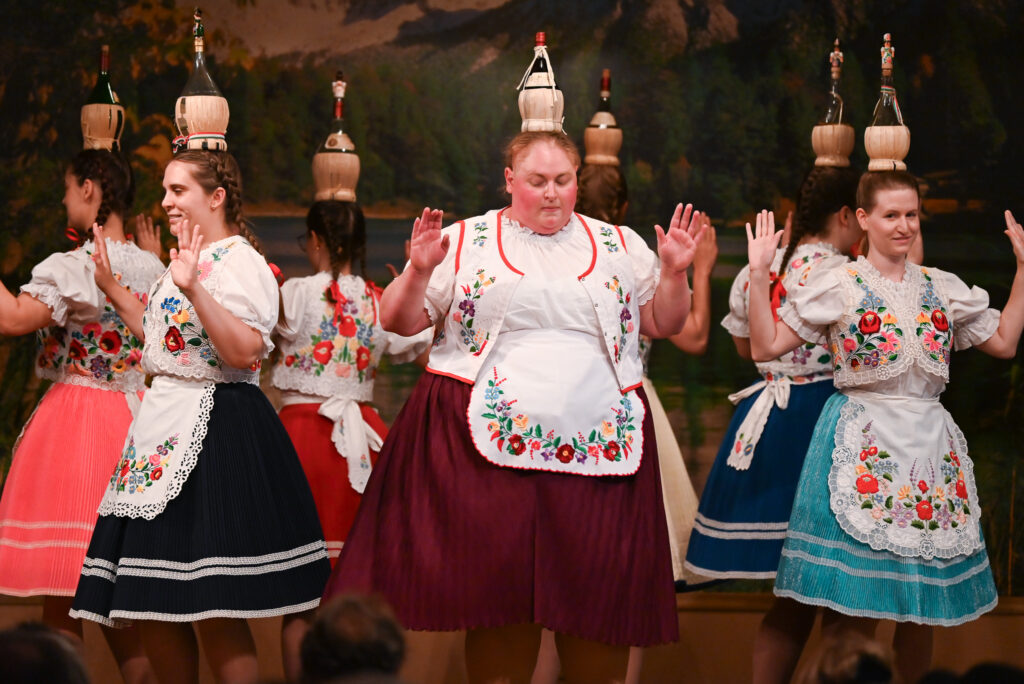 Upon entrance into the church, nearly 100 guests grabbed their seats or lined up for food. Guests were heard ranting and raving about the pierogis, cabbage rolls, shiskabobs, sausages and sauerkraut.
While visitors were busy checking out displays of Ukrainian history and art, it didn't take long for them to get back to their seats as the dancers took to the stage to wow the crowd with their impressive dance numbers like the Hopak or various sunflower dances.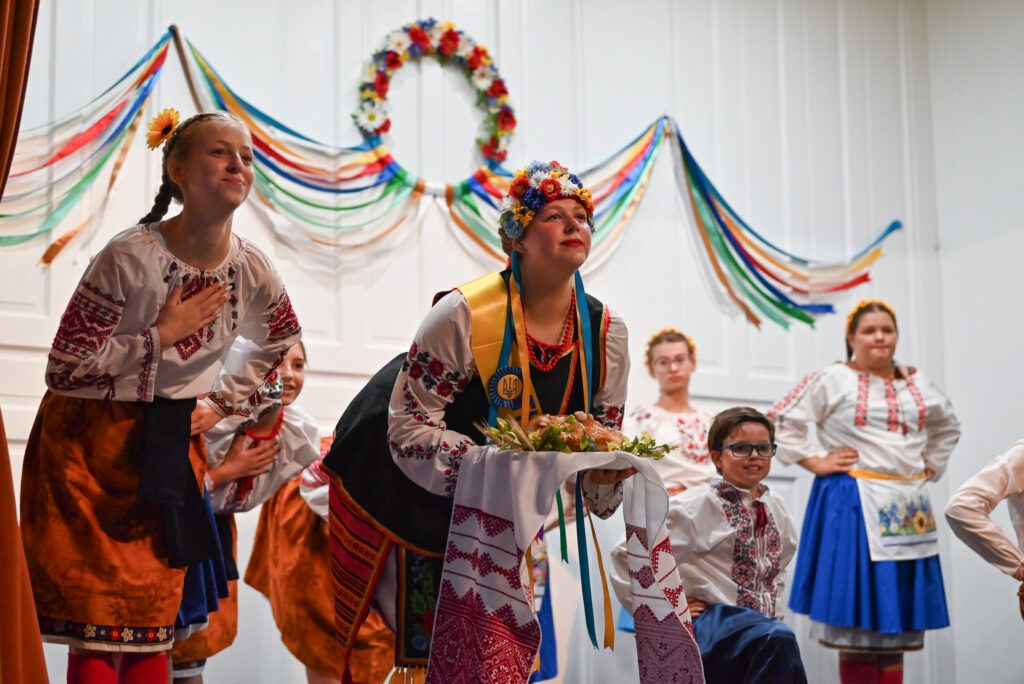 Reza Marie Beloy, was one of the hundreds of residents who village hopped throughout the day, along with her niece and nephew.
Beloy is currently visiting her hometown for her summer break from teaching in Abu Dhabi , and wanted to make sure she could visit as many villages on opening night as she hasn't been since the pandemic.
Despite the opening day coming to an end, the three had already visited the Philippine village, Hungarian village, Italian and Ukrainian villages with no plans of stopping as they headed to the Muslim and Chinese villages next.
Beloy noted that having the option to check out different culture's benefits everyone.
"It just brings the community together and when I think about seeing the world at such a large scale in such a small community, it's great to see that it's very accessible," she said. "I think that it's extremely accessible for everyone to get together post COVID."