Over 1,000 people gathered in Brantford's Mohawk Park to celebrate the 2SLGBTQ+ community with the 12th annual Pride in the Park event on Saturday, June 17, 2023.
Mohawk Park was decorated in various Pride flags as guests roamed the area in colourful outfits mingling with family and friends while enjoying the celebration.
Noellea Deville, Darcy Feaver, Rubyyy Jones and Tia McGraff took turns entertaining the crowd throughout the afternoon with various drag acts and musical numbers.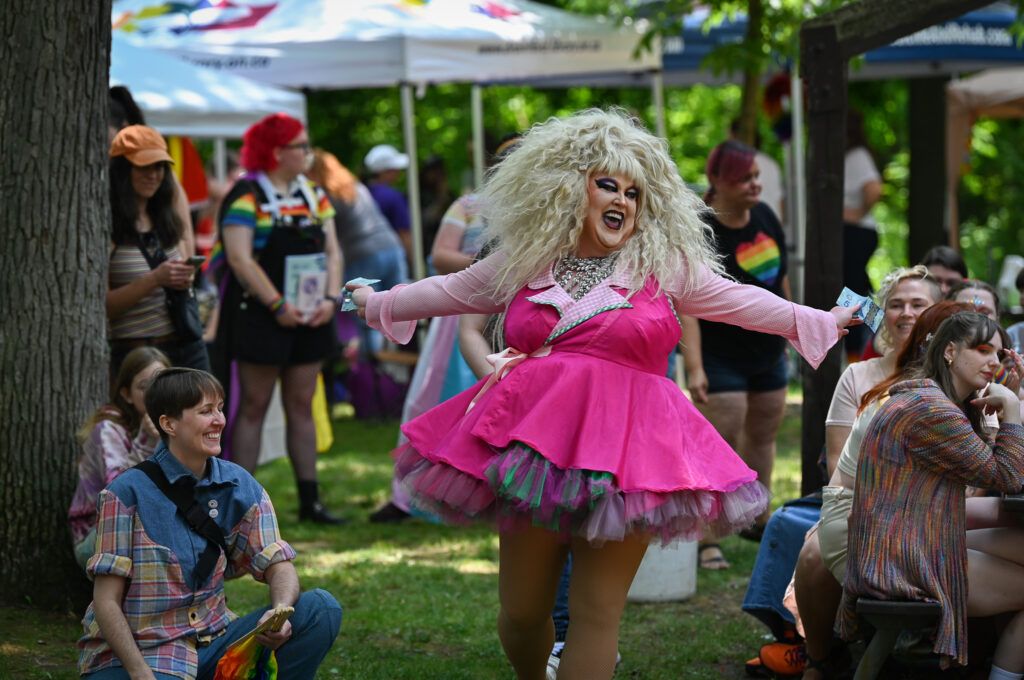 Jones and others offered many words of encouragement to the crowd to be proud and to live their true lives.
"Make connections today because it's so easy to feel so alone and you are not alone," said Jones. "There are people to support you in this community, there are people who want to care for you, to help you, and to guide you and see you live a true, full, radiant, beautiful life. That's why we have the rainbow darlings, because we do see the other side, we do see the other side and we will always be looking at the rainbow on the other side."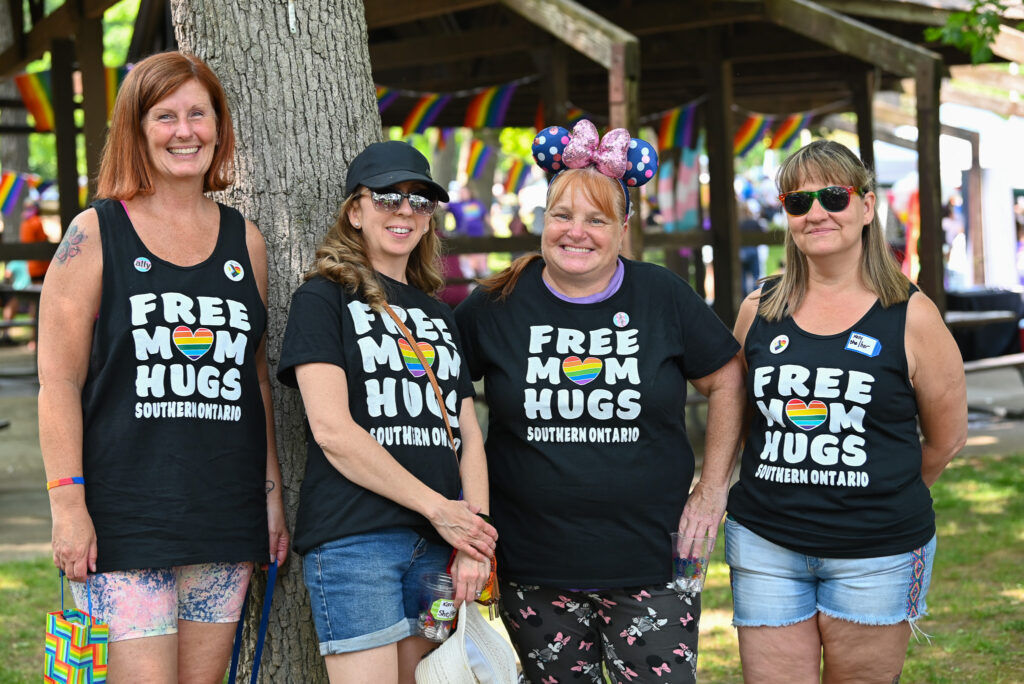 Attendees also enjoyed a pay-what-you-can barbeque with beef, chicken and vegetarian options courtesy of a $1,000 donation from Brantford Apparel, the event's merchandise retailer and primary community sponsor.
"Shoutout to Brantford Apparel because they designed all of our shirts and hats, and they also donated $1000 for this barbeque and they've just been an amazing sponsor for us," said Ken Giesen of the Brantford Pride Committee.
The event also featured a photo booth, as well as a low-sensory area with a tent, shade, water, ice, sunglasses, blankets, ear plugs and colouring sheets for those with sensory sensitivities that needed a quiet break.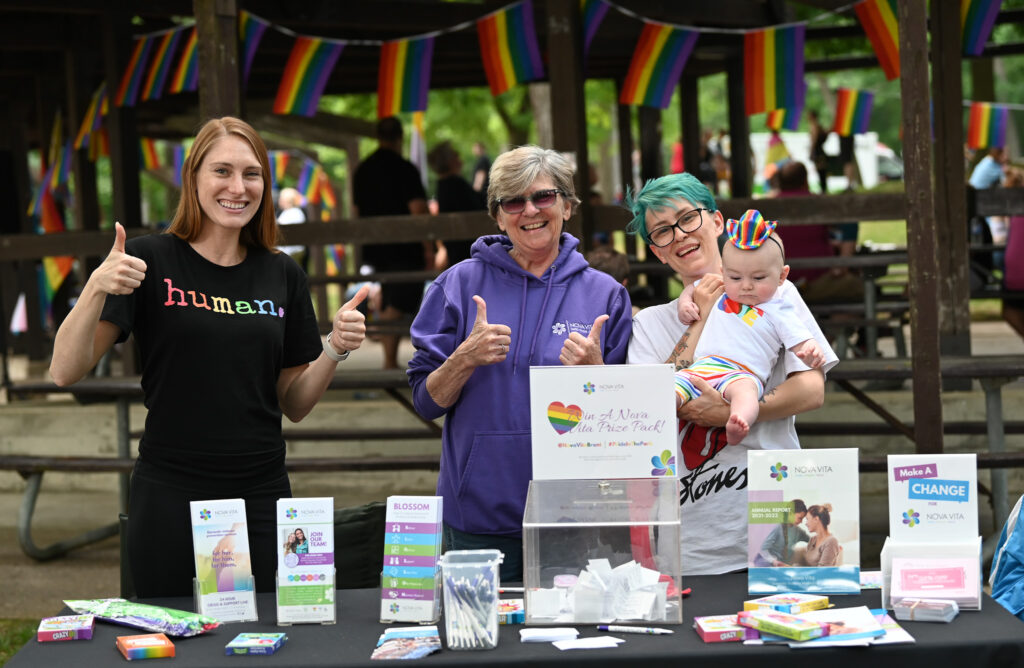 With roughly 50 vendors and community service agencies spread through the park, many attendees stopped to visit a glitter booth, had buttons made, and created do-it-yourself Pride flags while visiting the various booths along the main path.
Cobblestone Medicine and Rehab, Mazy Way Indigenous Designs, the Brantford Public Library, Nova Vita Brant, Brantford Apparel and Grand Erie Elementary Teachers' Federation of Ontario were just a few of booths on site.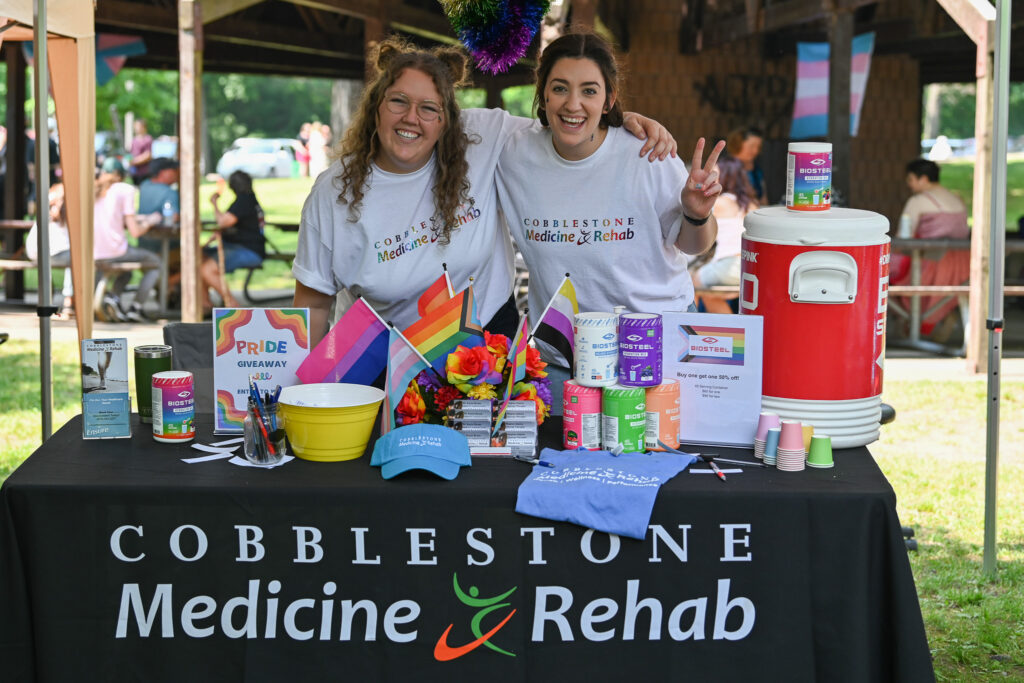 Giesen said that it was important to support local and that the eight committee members intentionally tried to source local vendors and sponsors for the event.
"We try to consciously try to keep it kind of local, small and not corporate," said Giesen. "It's very grassroots, family friendly and it's just a great place to hang out where it's not too overwhelming and not a lot of pressure to be anything but yourself.