Nearly 120 residents from West Brant and beyond took advantage of the Brantford Fire Department's Hot Summer Nights event at Princess Anne Park on Tuesday, July 4, 2023.
The fire department kicked off the first of a set of five events to be held every Tuesday in July, and with perfect timing as the city has been experiencing a multi-day heat event.
"The timing really couldn't have been better," said Teagan Knowles, Fire Safety Educator with the Brantford Fire Department. "This is a highly anticipated event and it's loved by the community, we're just happy to help the community stay cool this summer."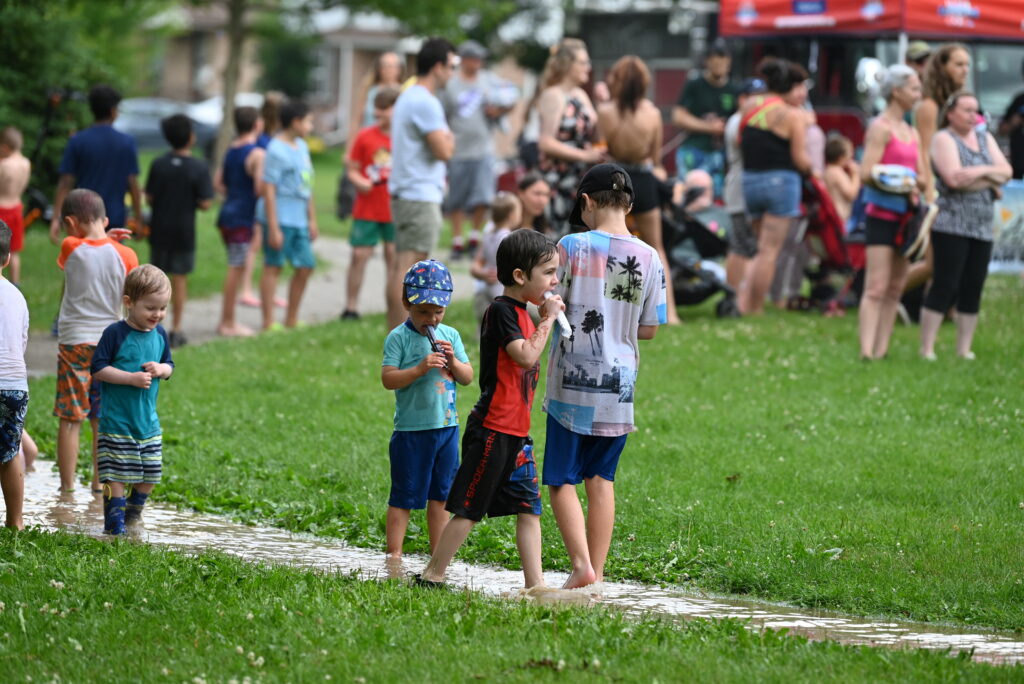 Knowles said that the event was filled with plenty of 'cool' activities for everyone.
"It's a free family-friendly event intended to help the community beat the summer heat," she said. "So, we have our fire truck sprinkler going and we also have free freezies to give out courtesy of our Brantford Sobeys."
Brantford Fire Chief Todd Binkley added that the event is an opportunity to really connect with the community.
"This event is an opportunity for our community to come out and engage with the Fire Department and cool off at the same time," he said. "It also gives us an opportunity to educate the public on fire prevention."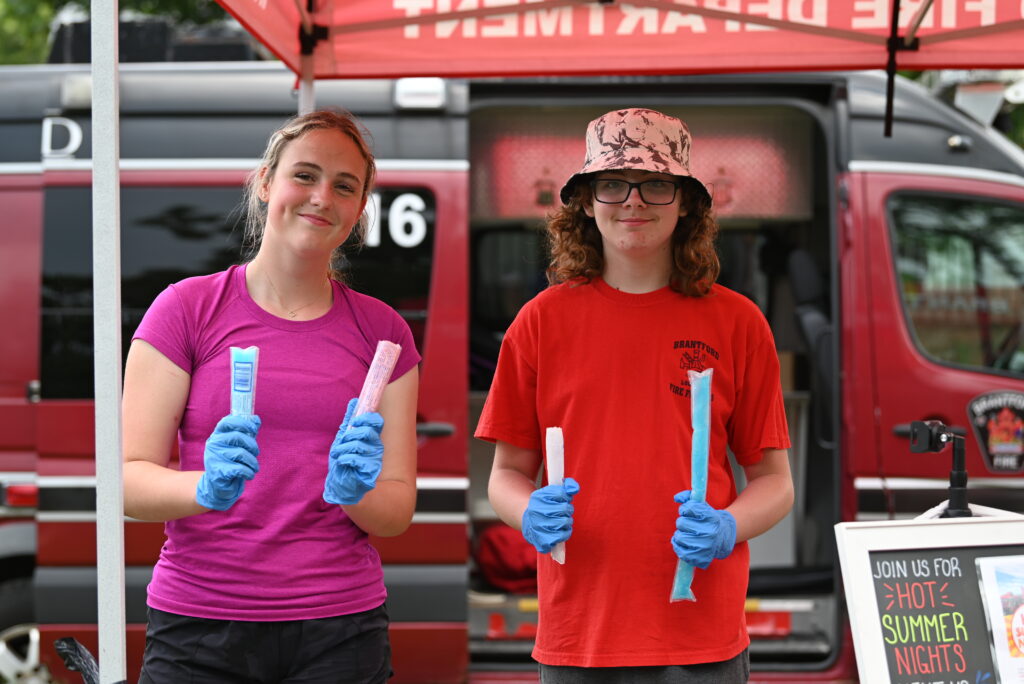 The department has been running the event since 2017 with the exception of a two-year break due to the Covid-19 pandemic and Knowles said the department is happy to be making its second return.
"It's a really fun and unique opportunity for our department and we just love doing it," she said.
Attendees of all ages laughed as they ran and skipped through the fire truck sprinkler, ate freezies and lined up for a chance to win a prize after testing their fire safety.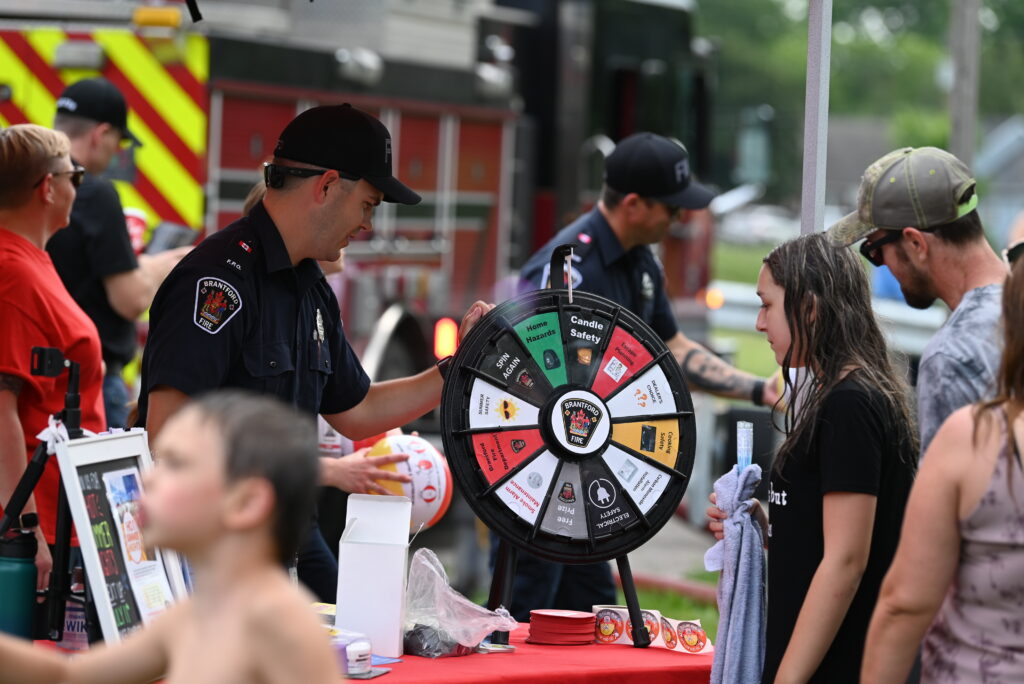 Others could be seen splashing in puddles, playing on the playground equipment, playing jenga or throwing beach balls to firefighters.
For one family, they said they make it a point to follow the event to the different parks around the city every year.
"Whenever they put it on, we're here because we think it's great," said Kim Bryan. "I think it brings everyone together, people are having fun and the kids are off their devices. Everyone is outside enjoying each other, the sun and nature – this is perfect – it's perfect to see kids enjoying themselves like this."