When 42-year-old Jason Shawana of Brantford started to get back into running in early 2021, he began noticing he was experiencing severe muscle cramping, an early sign of a diagnosis he never saw coming.
Originally from the Niagara area, Shawana made his way to Brantford in August 2020 to pursue his dream job.
As the Executive Director of a local not-for-profit called NPAAMB Indigenous Youth Employment and Training, Shawana works to help provide skill development and training opportunities to urban Indigenous youth.
"This is the job that I've always wanted," he said. "To be able to work for an organization that services urban Indigenous youth has always kind of been my goal."
The father of four is also known for his involvement in the organized sport community, often accompanying his children to their various activities and getting involved whenever he can.
"I'm a sports dad. I coach hockey, I'm the team manager for my son's lacrosse team, I'm also a cheer dad, soccer dad, dance dad and my oldest is in university so I'm a university dad too – all of those fun things," he chuckled.
Shawana said that his love of being involved in minor sports ultimately goes hand-in-hand with his career.
"It's all connected to the work I do. If I'm coaching, my focus is obviously trying to build the skills of the players, but ultimately what I tell parents at the beginning of the season is that my commitment as a coach is to help develop youth leaders," he said. "It's to help them develop skills that are going to be helpful to them, not only in the sport but also in school, other activities and for when they get old enough to get into employment. Ultimately the purpose and the enjoyment I get from it is being able to assist these kids and the players, and to develop them not only just as athletes, but also as a part of the future community."
As he settled into his new life and his new roles in Brantford, Shawana started an interval training program to work his way back into running when he noticed he was getting severe cramping in his calves.
Chalking it up to not stretching properly and being out of shape, Shawana decided to hold off on his training and take it easy until a later date. Going into August he began noticing light-headedness during physical exertion or even just standing up.
As his light-headedness continued, his wife Theresa encouraged him to visit his doctor and after several medical tests and a colonoscopy, Shawana received a life changing diagnosis.
"They did an initial blood test in which they found that my red blood cell count was low," he said. "From there, they continued to do some more tests and I went for a CT scan and an MRI and that's when they had found active cancer cells in my colon and that all happened from August to November of 2021."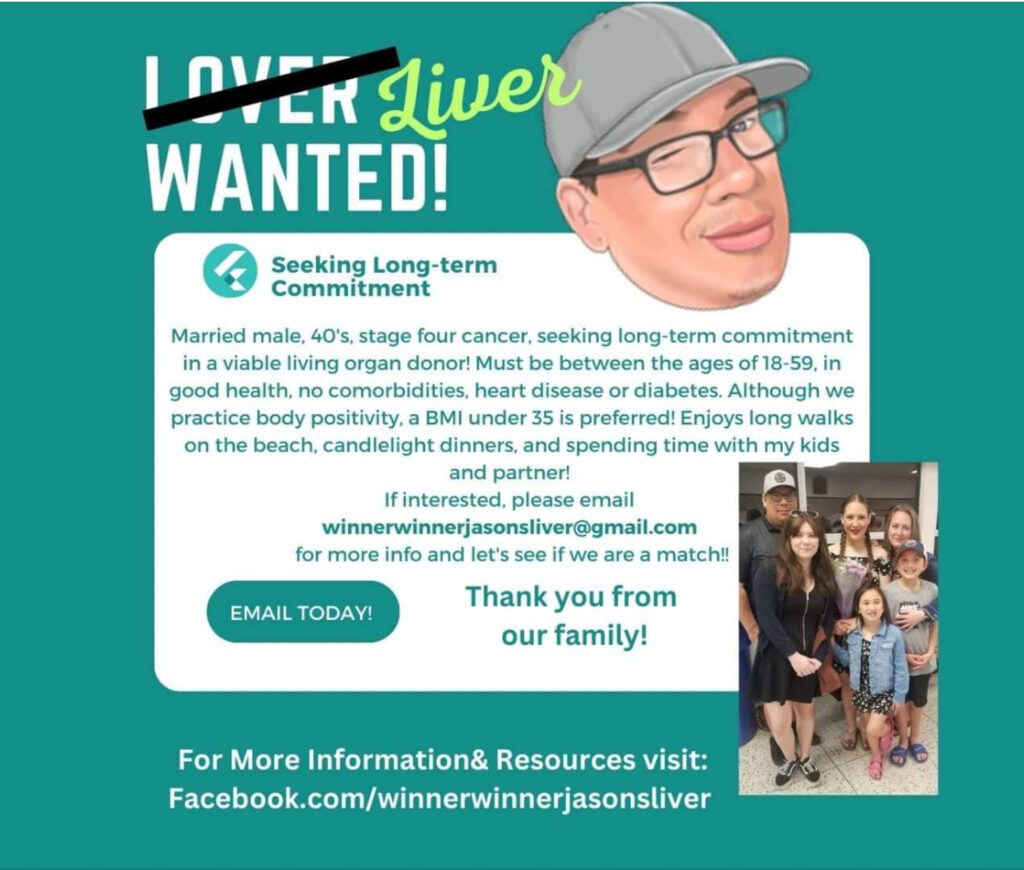 While Shawana's initial treatment plan involved removing 80 per cent of his large intestine in January 2022, the surgery led to another discovery.
"During the procedure the surgeon had identified lesions on my liver but they were unconfirmed at that time," said Shawana. "I had to do some more testing and more imaging which then confirmed that there were active cancer cells in my liver as well. That elevated me to a stage four diagnosis of colorectal cancer with a metastasis to the liver by March."
At that time, Shawana made the difficult decision to take a leave from work and went through seven cycles of chemotherapy before doing a liver resection where they resected 70 per cent of his liver at the end of July 2022.
"After the resection, I did five more cycles of chemotherapy and I contracted COVID at the same time so that was an experience. Around the end of October, I received news that my scans were clear, so they didn't find anything and they were going to start transitioning me to a monitoring treatment plan. The plan was to do our three-month scans then try to extend it to six months and then a year and just kind of keep monitoring it."
He soon started to return to work partially at the beginning of December 2022 before being reiterated back into full time work in January for 2023.
"We were back on track, everything was looking great and then I was coaching a team at the little NHL tournament hosted in Mississauga when I got a call from my Oncologist. He informed me that in the recent three-month scan they had found cancer cells in the liver again."
Shawana says that while the news has been devastating, he's trying to use his skills and knowledge to help keep himself grounded and to celebrate even the smallest wins.
"From the very beginning I kept telling my medical team 'let's approach this like you're the coaches and I'm the player – tell me the game plan and let me go execute it,'" he said. "I have to keep focusing and keep making sure that my feet are moving towards those goals. The second part of all of this was leaning heavily into my Indigenous knowledge that has been shared to me through family members and others. I use that to do a lot of critical reflection and doing self-check-ins to make sure I'm doing okay."
This time around, Shawana decided to stay on at his job, working three days from home (or from Juravinski Hospital during treatment days) and two days on the road throughout Southern Ontario.
"The only thing I haven't returned to yet is the Master of Education program I was enrolled in at the University of Ottawa," he said. "I had to withdraw from the program because it was too much. I'm hoping to return to it but I have to get through this first."
After discussing three possible options going forward, Shawana has since opted to try to find a living liver donor and has taken to Facebook to try to find the right candidate.
"Specifically, we're looking for someone over 18 who has O blood type, positive or negative with a BMI under 35. They have to have no personal history of cancer, or diabetes type one or two," he said.
Since going public with their Facebook campaign "Winner Winner Jason's Liver," 40,000 people have visited the page with over 24,000 interactions on their original post.
"We're super fortunate in the sense of support because we participate in so many different kinds of communities," he said. "As an Indigenous person, I'm very involved in my Indigenous communities but we're also involved in lacrosse, in hockey and all these other sports and activities that our kids do. We have people bringing food to the house, sharing the campaign and checking in on us – it's really been amazing."
On the flip side, Shawana says that asking for help has been a difficult task.
"It's been different and it's awkward for Theresa and myself," he said. "It's a difficult conversation to have sometimes and one of our lines right now is that 'it's not like you're asking your neighbour for a cup of sugar.' You're literally asking them for a piece of their body to help us find some more time with our family."
For those experiencing a life-changing diagnosis such as Shawana's, he encourages people to set the boundaries they need and to seek out resources early.
"One of the things I found very important is setting boundaries of what I'm willing to talk about and what I'm not willing to talk about and maintaining those boundaries – especially when it comes to your emotional and mental health," he said. "It can be super emotional and heavy, and you can feel all of those emotions but the important part that I have found in this whole process is to keep following up with all the appointments. Make sure you don't talk yourself out of it, go to your follow up."
"Early detection and early diagnosis helps as much as possible. If you're feeling off, your body is trying to tell you something so make sure you go and you seek the support that you need."
Anyone interested in finding out more about Shawana and his journey can reach out on Facebook at https://facebook.com/winnerwinnerjasonsliver or email at winnerwinnerjasonsliver@gmail.com