London Majors defeated the Brantford Red Sox 6-0 on Saturday, September 18, eliminating the Sox from the Intercounty Baseball League playoffs.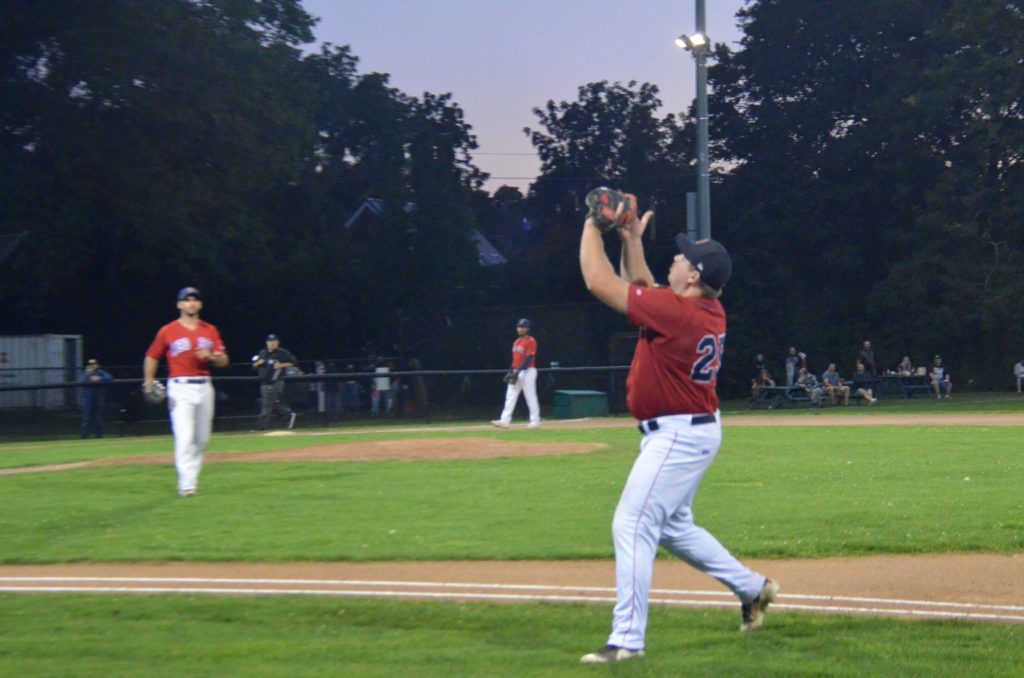 London won game one the best-of-three semifinal series 9-5 on Friday, September 17 before heading to Brantford to take on the Sox in game two.
Owen Boon took to the mound for London while Brantford had their ace Adam Jafine on the bump for the must-win game. Both pitchers had their quality stuff through the opening innings, only allowing five combined hits over the first four innings.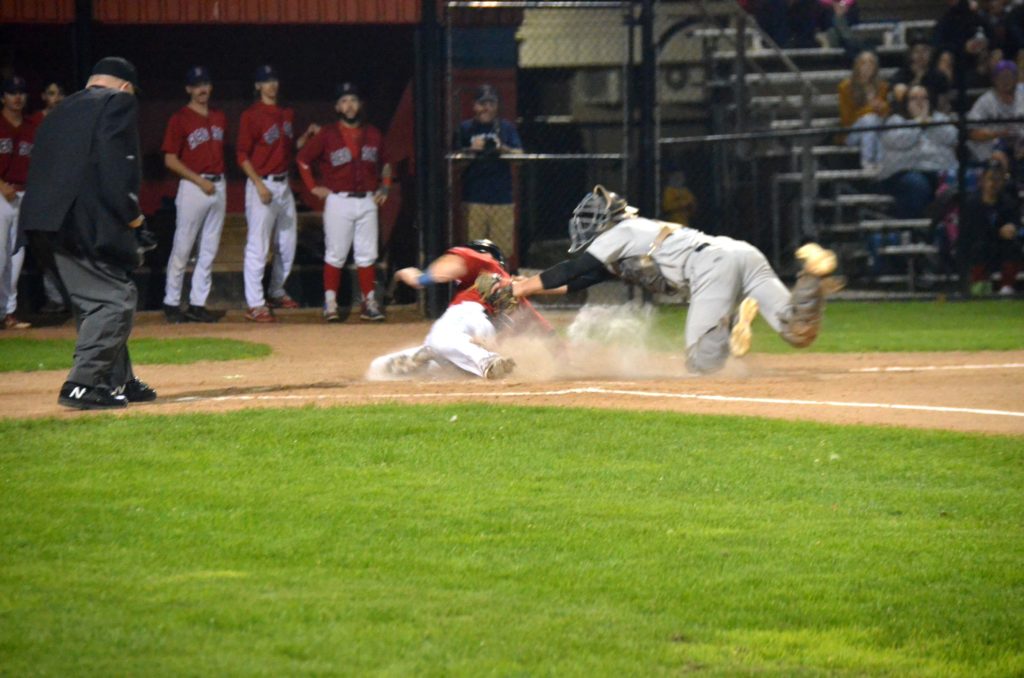 The Red Sox ran into trouble in the top of the fifth after three of the first four Majors batters hit singles, loading the bases with one out. Majors 3B Carlos Arteaga ripped a hot shot to Sox 3B Jason Pineda who threw home to get the force out but his throw was high and wide, allowing two Majors runs to cross home plate. London would score two more runs to take a 4-0 lead. Brantford couldn't muster any offence in the bottom half of the fifth, going three-up, three-down.
The Majors added another run in the top of the sixth after a leadoff double, infield hit and a sacrifice fly to open up a 5-0 lead. In the bottom of the sixth, Red Sox 2B John Dziomba led off, flying out to centre field then Sox CF Gianfrano Morello ripped a double to the wall, giving the Sox a man in scoring position with only one out. Brantford couldn't capitalize as the next two batters flied out and struck out to end the inning.
The Red Sox couldn't muster any more offence over the last three innings while London added an insurance run in the top of the ninth to secure the victory and the series sweep over Brantford, ending the Red Sox season.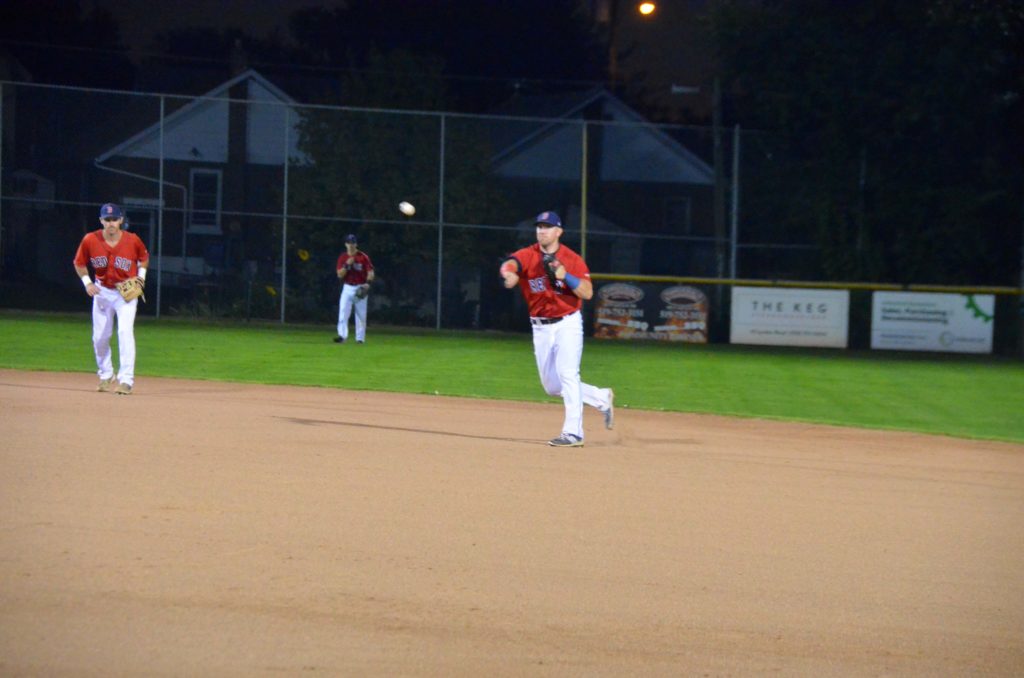 Red Sox SP Adam Jafine threw a complete game, striking out 11 Majors hitters, only allowing two earned runs on nine hits.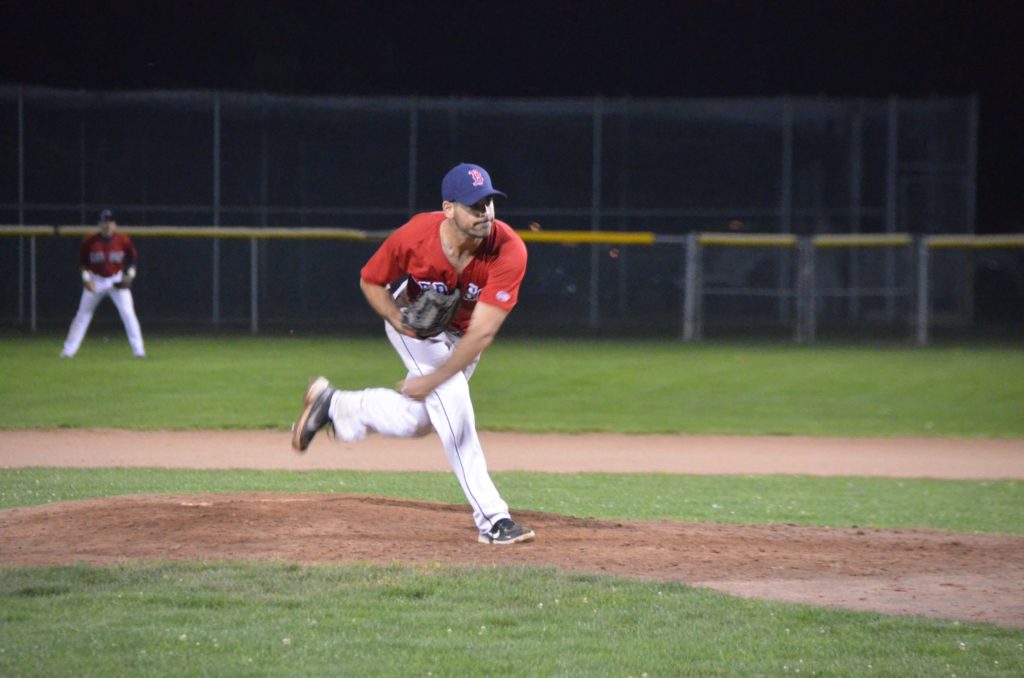 The Majors will now face the Toronto Maple Leafs in the best-of-five championship series to crown a new Intercounty Baseball League champion.