Brantford police say seven suspected stolen vehicles have been retrieved from Mohawk Lake.
On Friday, April 8, Brantford police with assistance from the Ontario Provincial Dive Team recovered the vehicles.
Police say initial investigation found no evidence that these vehicles were involved with any other crime.
Investigators say this is being treated as a property crime investigation as many of the vehicles are believed to be stolen.
All of the recovered vehicles were 1970's models and have sustained significant damage from being submerged in water for a long time.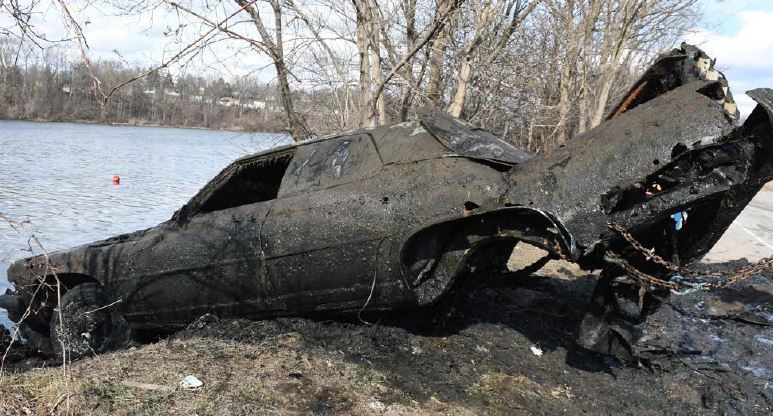 Below are the recovered vehicles:
Red AMC Pacer 1975-1977
Brown Ford Cortina 1972-1975
Blue Chevrolet C10 1970-1975
Green Plymouth Caravelle 1978
White Chrysler Cordoba 1977
White Pontiac GTX 1970-1975
Blue Buick Riviera 1970-1975