Over one hundred people gathered in Brantford's Harmony Square for the raising of the Pride flag ceremony on Thursday, June 1, 2023.
Brantford Mayor Kevin Davis was joined by Taylor Berzins of the Brantford Pride Committee and Tara Buchanan of the Bridge Brant, as well as Councillors Mandy Samwell, Dan McCreary and Rose Sicoli as the new Brantford Pride progress flag was raised to kick off Pride month.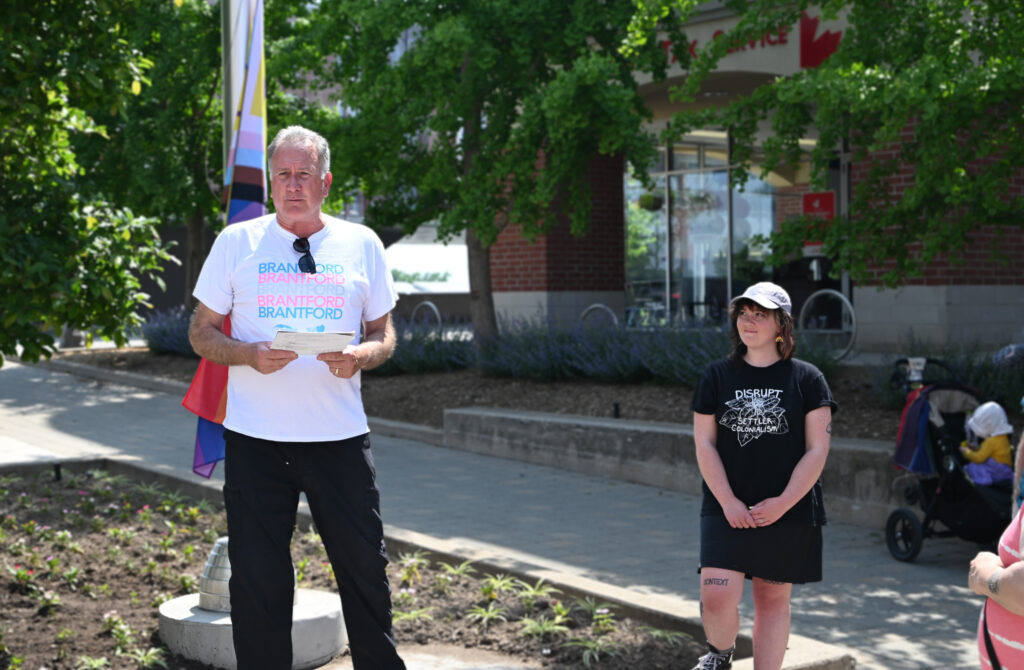 Davis opened the event with a few words about the importance of celebrating Pride in the community.
"We have a number of flag raises for the year and for me, the Pride flag raising has to be one of the most important ones because it symbolizes what we aspire to be as a community," said Davis. "What we aspire to be is welcoming and accepting – no matter who you love, or what your lifestyle – you're accepted in our community where we value all members."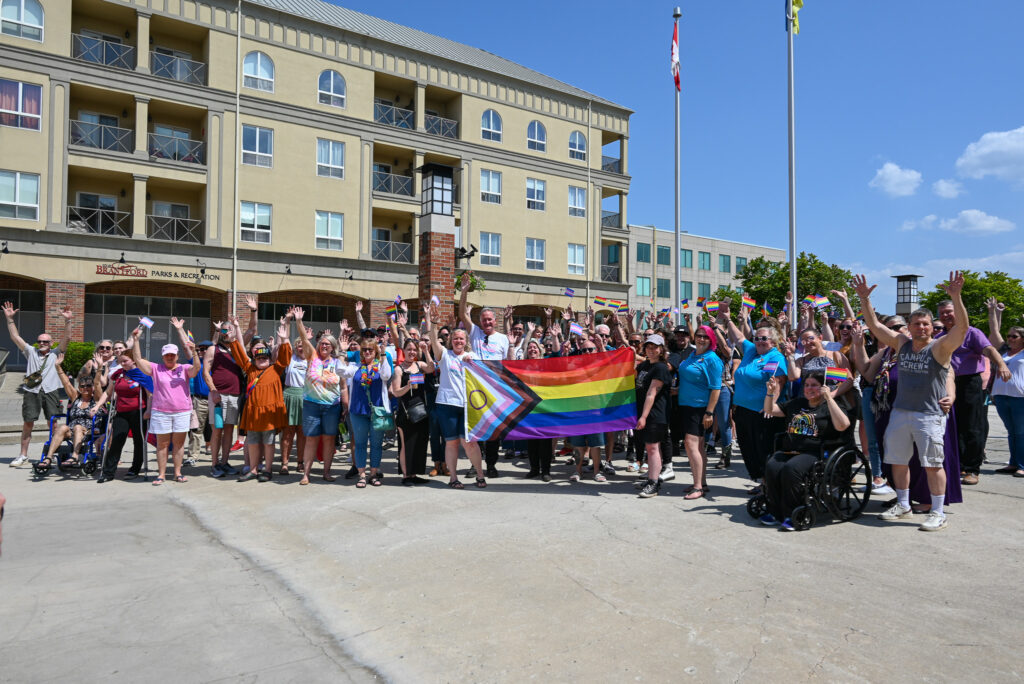 Berzins followed the Mayor with their own speech about the history and context of what it means to celebrate Pride not just in June, but throughout the year.
"It's no small feat to be here today, holding our breath ready to celebrate Pride 2023. We are here to unapologetically, and queerly take up space in Brantford – hate does not belong in our community," said Berzins. "It's so important to name the uncomfy duality of celebrating while many of us are wracked with the grief, fear and exhaustion that comes with our lives, our identities and our hearts being under fire. I want to hold space for this complexity, and collectively remember that pride has always been about opulent celebration -we all know queers know how to have fun. … In spite of all the attempts – historic and contemporary – to eradicate and degrade us, we are here, we are your neighbors. Pride is a belly full of rage and a heart brimming with love. It's a promise to protect trans youth at all costs, and to forge a more caring adjusted future for our kids and our elders. It is a space to celebrate the resilience, joy, humour and love that makes the 2SLGBTQIA+ community so damn incredible."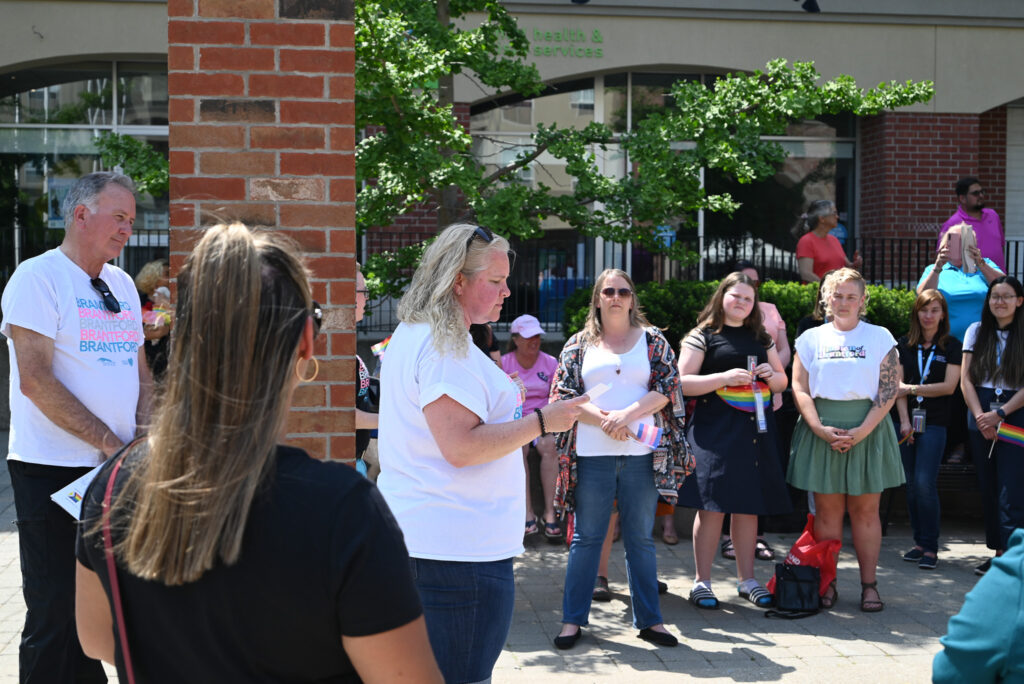 Buchanan later took the opportunity to encourage allyship against hate and support the queer community.
"It's especially important that all of our allies step up and support where they can," she said. "As Taylor mentioned, it can be really exhausting because with visibility comes attacks. So, when Pride month happens, hate happens more and it gets amplified and everyone's voice gets louder. It can be really exhausting for the queer community, so if you have the opportunity to step up in your allyship, this is a great time to do it."