While 64-year-old Tammara Lynch spent over 30 years in the insurance business, these days she dedicates her time to encouraging women to reconnect with health and fitness.
Growing up, Lynch was always moving her body in one way or another, whether it was horseback riding, taking ballet classes or picking up running in her later years, she was naturally active and found gratification in daily movement.
While Lynch never quite considered herself to be a "gym person," at nearly 60-years-old she agreed to attend a class at a Brantford women's gym called The Fitness Centre after a friend and neighbour encouraged her to go.
When she left that first class, she knew she was hooked.
"I fell in love with the feeling, the endorphins and that settling that happens in your mind when you aren't thinking about anything else for a period of time," she said. "I ended up really enjoying it and working there part-time."
In 2020, the opportunity to buy The Fitness Centre came up and Lynch took a leap of faith and purchased the gym right before the COVID-19 pandemic hit.
"The timing wasn't the best, however, I tend to follow my heart; I get that from my dad's side, he was always all about how something made you feel," she sad.
With a strong belief in being a life-long learner, Lynch went on to become a certified Personal Training Specialist and a certified Nutrition Coach in order to help her become more well-rounded resource for her clients.
Although pandemic and lock-down restrictions forced the 40-year-old gym to be closed for a period of time, she turned her focus on renovating the gym.
The centre now features an in-house smoothie bar, a welcoming and home-like changing room, as well as childcare services.
While The Fitness Centre originally offered basic fitness services such as aerobic classes and training machines, it has since evolved its services to include nutritional products, focused and intensive/specialty fitness classes, pelvic floor training, nutritional coaching and custom personal training options.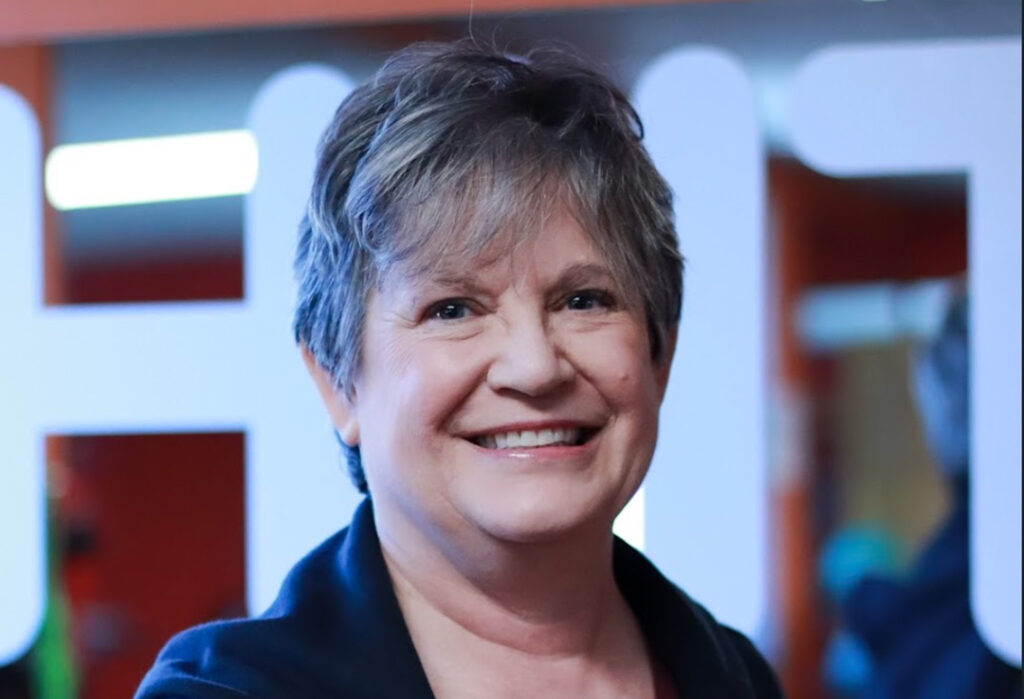 Lynch said that part of what makes her gym unique is that they offer a three-week introductory period to help new members find what's right for them such as classes, workouts, nutrition and identifying goals before picking a package that suits them individually.
"We need to have more women aware of what they're capable of doing and that they can start at any time, at any level and not feel intimidated or overwhelmed or uncomfortable in a space," she said. "This is not a typical gym and I tend to think of us as a studio from a mindset perspective, because that's what we do. It's smaller classes, a lot of personal attention and a lot of options, there's a lot of flexibility that you can try next."
With the gym having been back up and running for a while now, Lynch is still trying to get her membership back up to pre-COVID numbers after losing 50 per cent of her members.
"I need to be focusing on what we need to do, which is to grow our membership back up and just make sure that the community knows we're here," she said.
The gym recently hosted an open house where they offered smoothie flights, equipment training and had a guest speaker to chat about dealing with past trauma, meditation and havening (a newer alternative therapy technique that incorporates distraction, touch, and eye movements with the goal to reduce anxiety and distress.)
Despite the ups and downs of being a small business owner, Lynch said that to her, it's all about giving women a space to reconnect with their bodies and creating a community where women can feel safe to be themselves.
"This is a place for women, and it's a community," she said. "Our members are very social and very accepting. There's no judgment here and I never want to lose that component of what we do."
The owner and manager encourages those who are interested in reconnecting with their bodies and finding a new relationship with fitness, are more than welcome to stop by the gym and discuss the next steps.
She said that members, no matter the age, new or existing, there is always a space for people to be seen and acknowledged at her gym, a factor she says is important to her.
"When they walk through this door, I want them to feel like we see them as the individual that they are," she said. "As I've gotten older in life, particularly as a woman, it feels like you get less and less seen, you know? Your roles have changed and you can feel transparent to the rest of the world out there. But we see them when they walk through the door and we have fun with them and knowing their names is just a small part of that."