Theresa Noon-Hunter, artistic director of There's a Production, has been hard at work preparing to bring a new murder mystery show to the Brantford's Gunner Club on Saturday, August 26, 2023.
While the artistic director has done many shows based off shows like Friends, Golden Girls and Downton Abbey, she said that this show doesn't require knowing any references or inside jokes to enjoy the plot and its deadly twist.
The "1980's Deadly Prom Musical Murder Mystery" show takes place in 1984 as Mr. Balding gives five Hillside High students – Tad, Barb, BJ, Marg and Tiffany – a detention that could ruin prom for everyone.
"We are using the archetype of characters from The Breakfast Club," said Noon-Hunter. "We have the misfit, the rebel, the nerd, the jock, and the popular kid. It's definitely not The Breakfast Club but it does mirror the plot with the detention, where if things don't work out in detention the way it needs to, then they don't get to go to prom."
Rick Sim has written the original script to feature plenty of 80's hits that have been rewritten and parodied by Noon-Hunter such as Time After Time, Black Velvet, and Under Pressure.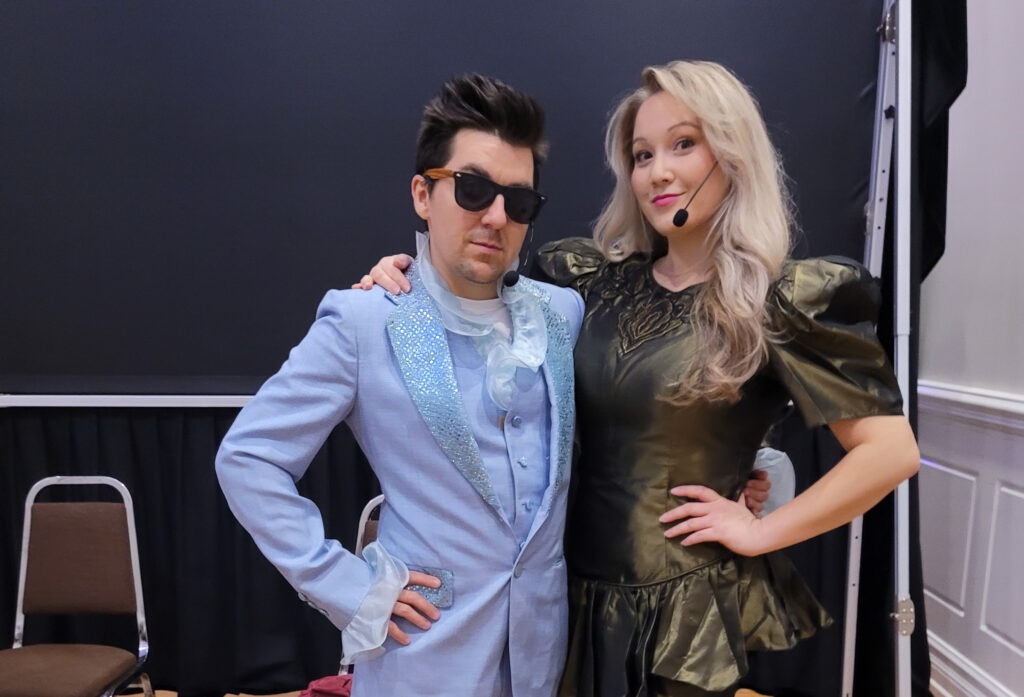 Noon-Hunter said that the interactive murder mystery dinner was inspired by growing up in the 80's and notes that many audience members will be immersed in the story as students themselves.
"I grew up in the 80s, so this is something that I'm really familiar with and I have a soft spot for it," she said. "We find that a lot of people generally like to go to 80's themed parties, so we thought why not throw a prom and encourage the audience to dress up in their best shoulder pads, get their bangs as high as they can, and wear their finest neon and we would love to see the audience getting up to dance."
The directors say that while interacting is encouraged, it's not mandatory.
"The show is interactive, we play in the space in and around the audience but there is a structure to it. There are scenes so not everything is improvised or pulling somebody up from the audience," she said. "We have rehearsed scenes and songs because sometimes people come in and they can be taken aback, but then other people are like 'it wasn't interactive enough' because we're not sitting at their tables. For us it all depends on the show because each one has a specific element of interaction with the audience, and some has more than others like this one."
In addition to the murder mystery, audience members will also enjoy a three-course dinner, catered by Two Spoons Catering and will have the chance to take 80's glam shots in prom King and prom Queen sashes.
For those interested in attending the August 26 show, 130 tickets will be available for purchase on the There's a Production website for $55 each. Doors will open at 6:00 p.m. and the show kicks off at 6:30 p.m. The three-course dinner will take place between acts.