The Brantford Sports Council celebrated the city's 25th anniversary of being the Tournament Capital of Ontario (TCO) on Friday, August 25, 2023.
Brantford City Council unanimously passed a resolution in support of the City's designation as the Tournament Capital of Ontario on May 25, 1998.
Pat Shewchuk had been a dedicated sport volunteer for quite some time when she came up with the idea the year prior. She was later hired by the City to spearhead the program.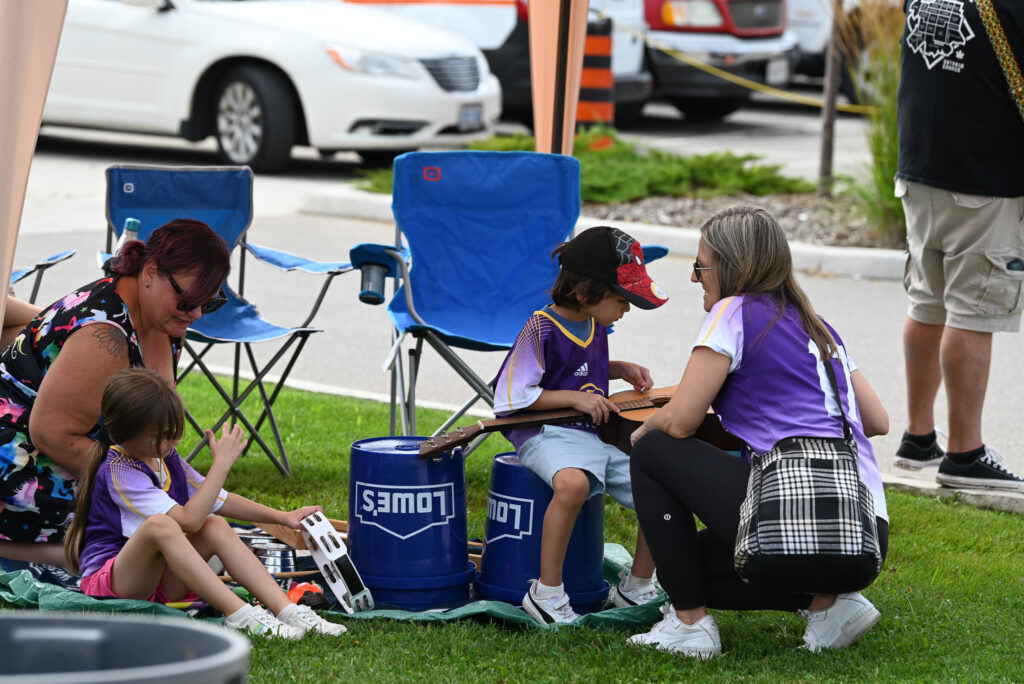 She said she wanted a way to recognize all the volunteers who had been supporting the City's sport tournaments.
"When I started this in 1998, it was a way to recognize all the volunteers who had already been running tournaments for years. The volunteers are so important because they love their sports and they really give back to the community," said Shewchuk. "I still remember people would ask why we wanted to be recognized as the Tournament Capital and how we would make that happen but I always said 'because we already are.' I told them 'you run first class tournaments, you have for years, you get support from the community and people come here year after year for tournaments and that is why we should have this.'"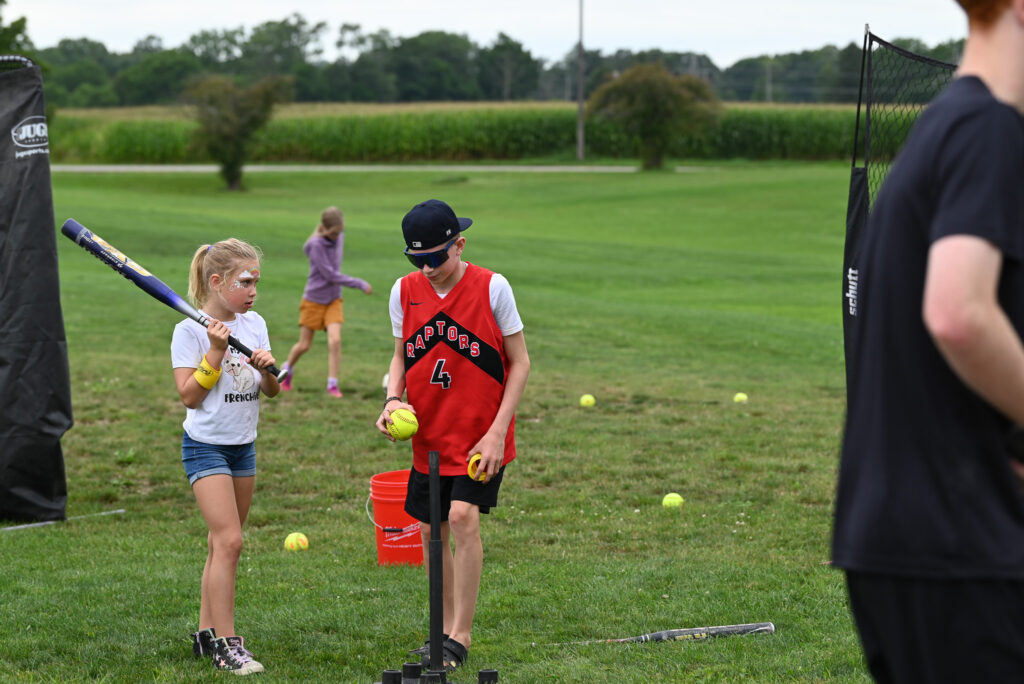 Shewchuck said that when it comes to sports, children are the ones that really benefit.
"And the whole idea of when kids get involved in sport, not just for the competition," she said. "It's about building their self-esteem, helping them be part of something and making them more fulfilled as a person and to have pride in what they do.'
Friday's free event was held at the Walt Gretzky Municipal Golf Course from noon to 4:00 p.m. and featured a variety of family-friendly activities.
Shewchuk said she was "grateful and blessed" to see so many familiar faces that have been a part of the program for years.
Guests could be seen waving to Doug "the Great" Hunt as they made their way over to grab pizza from the Domino's tent or a hot dog from Giant Tiger while many youngsters eagerly sat for face painting.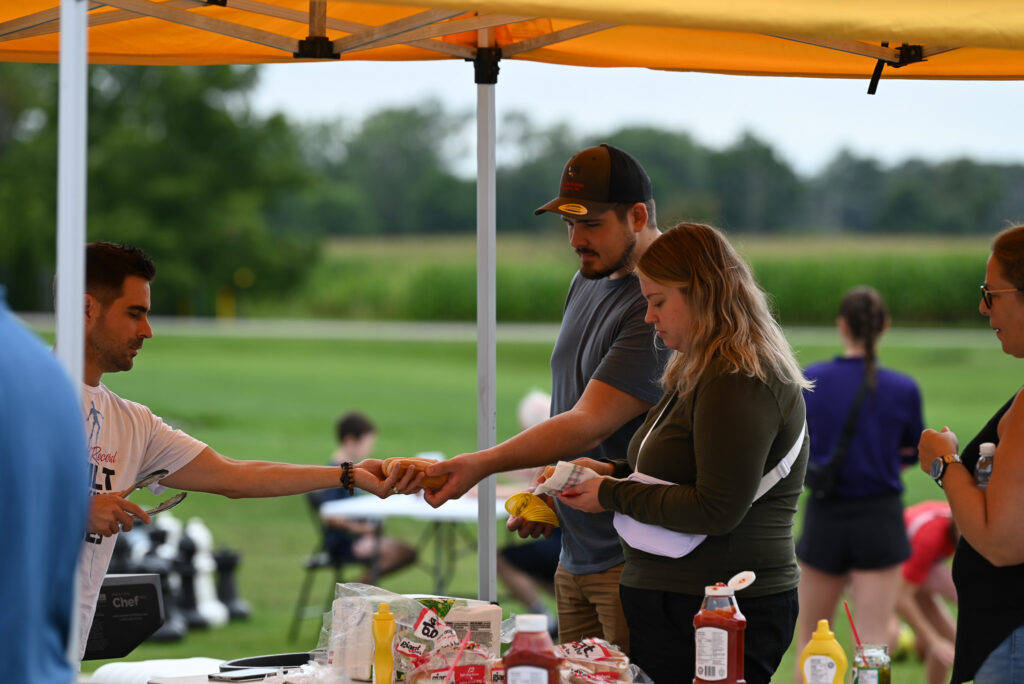 Little ones could be seen interacting with onsite mascots like Wilfrid Laurier's golden hawk Midas and the Count, or chatting with Olympian Erika Polidori and Paralympic athlete Garrett Riley.
Visitors also had the opportunity to win tickets to future Bulldogs games from Rogers TV (an event supporter since the beginning), try their hand at the game of chess with the Brantford Chess Club and other sports activities in the Kidz Zone.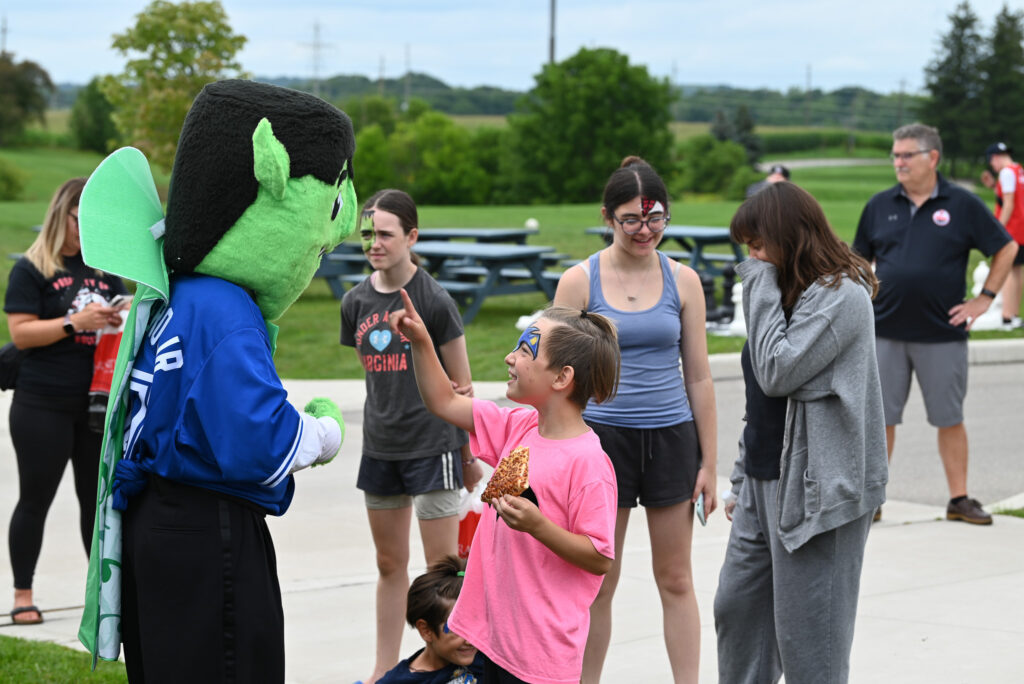 The event was followed by a banquet in the evening with several dignitaries such as Neil Lumsden, Minister of Tourism, Culture and Sport, speaking to the history of the designation and to honour the many volunteers who have dedicated their time to sports in the community.
"You know, we started this with a little idea and we are so blessed to have the volunteers we have and the partners that support what we do. We've been supported by so many people over the years, and a lot of them are here today and some unfortunately are not," said Shewchuk. "I miss my friend Walter Gretzky because he was our greatest ambassador, so there's a hole there, but it's just great to have familiar faces around because just looking around and viewing the people that have stepped up to the plate is amazing."