The Brantford Bulldogs made their first-ever selection in the Ontario Hockey League Draft on Friday, April 21, 2023.
Brantford selected Jake O'Brien, a centre from the Toronto Jr. Canadiens, with the eighth overall pick in this year's draft. O'Brien said he is excited for the opportunity to play for the Bulldogs.
"I've been to a few games. Good atmosphere. It's an unreal organization. I just can't wait to get started," O'Brien said, about the opportunity to play in the OHL.
O'Brien went on to describe himself as a centre/right winger who is a playmaker and someone who will move the puck but admits he has some work to do in the offseason.
"I just need to work hard in the gym and get stronger. I need to be higher in weight going into this year, because I'm playing with guys older than me so that's going to be my focus this summer," he said.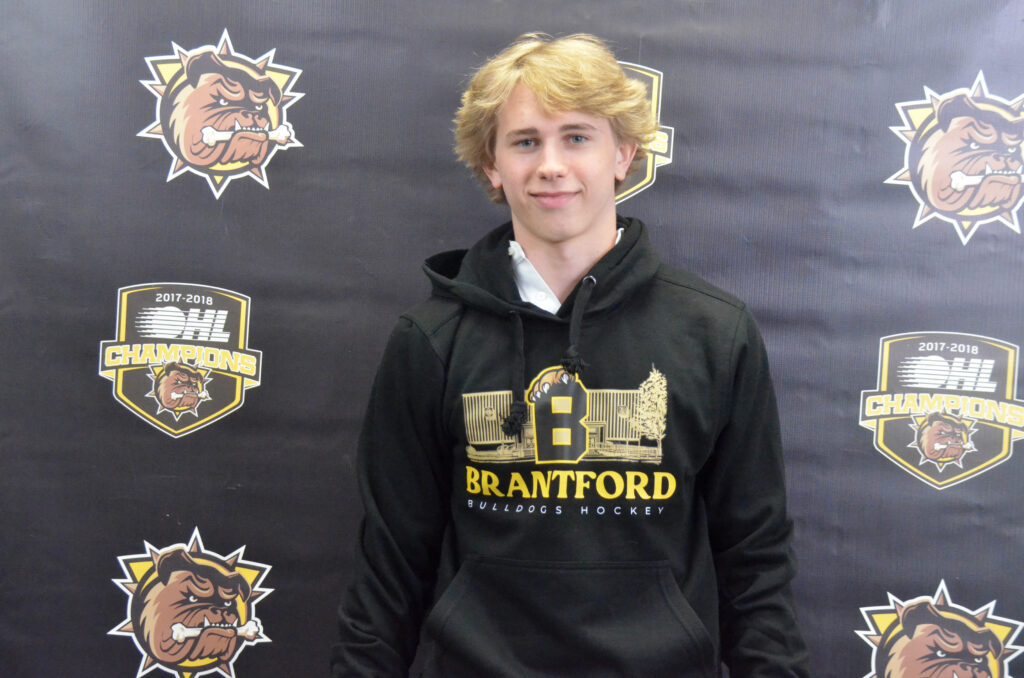 With their second round pick, 34th overall, the Bulldogs selected RW Dylan Tsherna from the Don Mills Flyers.
"I'm coming into the league with guys bigger than me so I definitely want to get bigger, stronger, faster and work on everything all around. I just want to do the most I can to help me prepare for next year," said Tsherna.
Tsherna went on to address playing in Brantford next season and what fans can expect from the forward as he dons a Bulldogs jersey.
"In the moment, it feels like I'm not alone. Like the entire team has to move to a new rink and move to a new city so it feels like we're all in this together," he said. "As far as on the ice, Bulldogs fans can expect me to to bring my strength and my speed for sure. My leadership and, you know, hopefully contribute and be the best player I can be."
Brantford then had two third-round selections, drafting Peterborough U16 AAA Petes teammates centre Joshua Avery and defenceman Ben Radley. The Bulldogs rounded out their 2023 draft by making ten other selections over the course of the weekend.