The Brantford Bandits kicked off their 2023-24 season with a 6-4 win over the Ayr Centennials during Greater Ontario Junior Hockey League (GOJHL) action on Saturday, September 16, 2023.
The Bandits started their season playing at their new home at the Wayne Gretzky Sports Complex and the home opener began with the new owners of the club taking part in the opening ceremonies, including a ceremonial puck drop.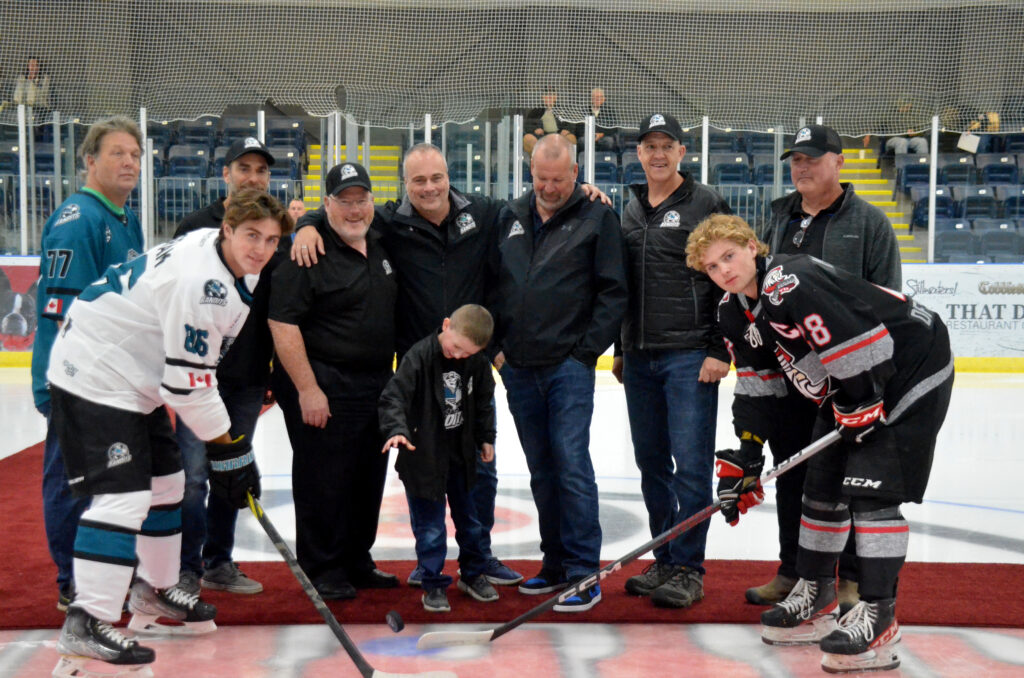 The Bandits came out flying to start the game, spending the opening 90 seconds on the attack in the offensive zone but couldn't put the puck past Centennials goalie Christian Lynch. Ayr survived the Bandits pressure to go on the offensive for the next several minutes, helped out by an early powerplay opportunity. Ayr couldn't score with the man advantage but spent most of the first half of the opening frame in the Bandits zone. Brantford responded in the back half of the period, spending almost two minutes in the Centennials zone but couldn't open the scoring.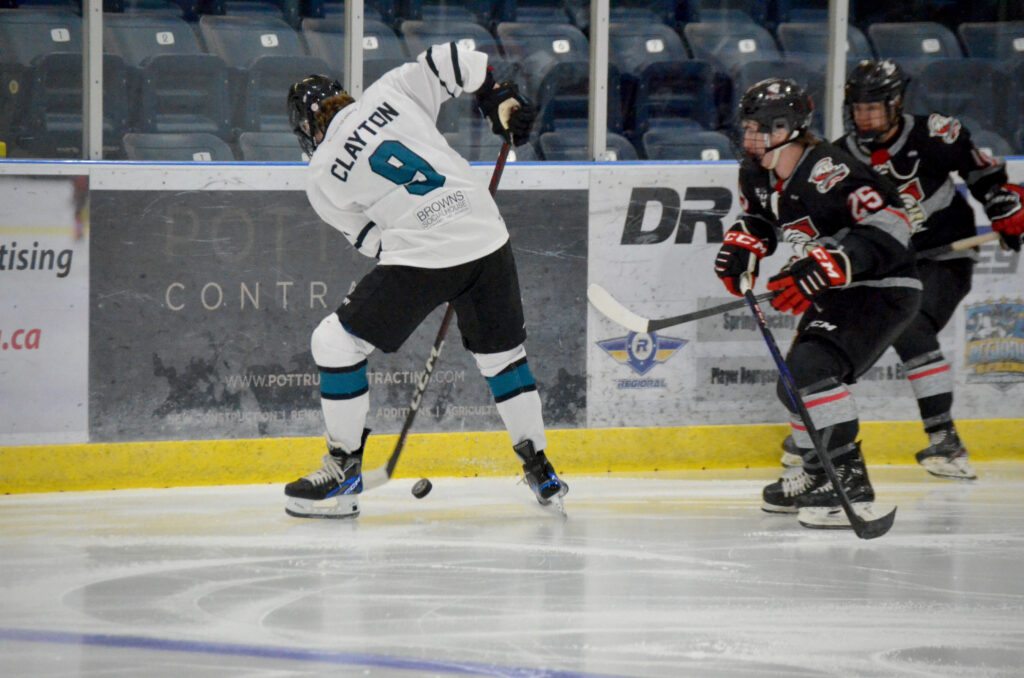 With less than five minutes remaining, the Bandits got the best scoring chance of the period, which fired up the home team as they opened the scoring a minute later when forward Ezra Fischer buried his shot top shelf to give the Bandits a 1-0 lead. Twelve seconds later the Bandits were awarded their first powerplay and it didn't take them long as forward David Bodzai jammed away at a loose puck as the home team took a 2-0 lead into the first intermission.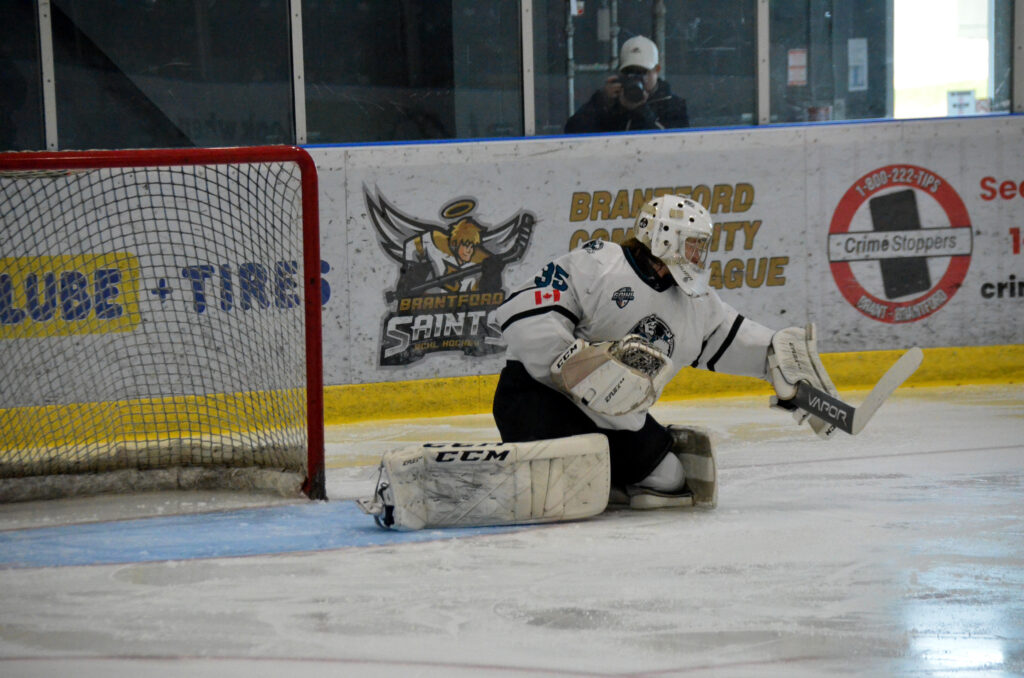 Ayr came out quickly to start the second stanza, leading to their second man advantage 90 seconds into the period when Nicholas Hambly was given a double minor for spearing. The Bandits tightened up defensively and killed off the double minor with ease but went back on the penalty kill after defenceman Damon Radley was sent off for boarding.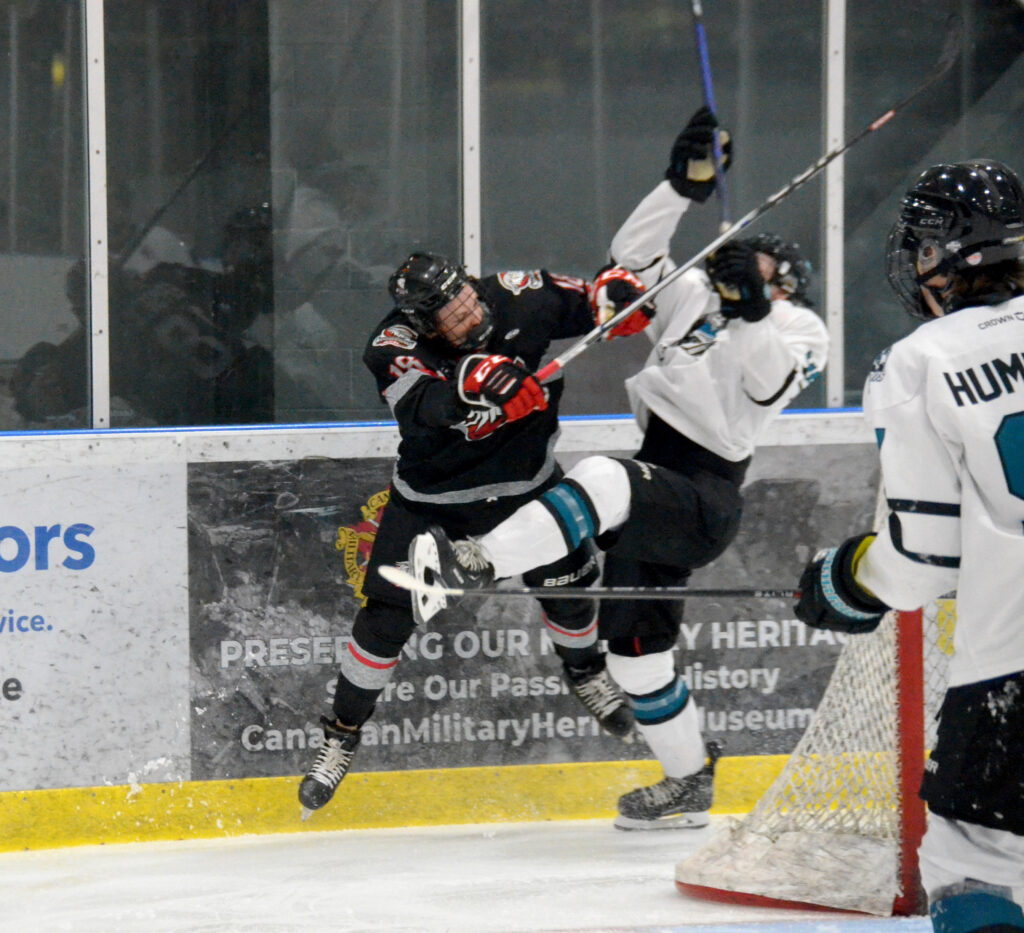 The Centennials finally capitalized on their fourth powerplay of the game to cut the Bandits lead in half, 2-1. Ayr continued to outplay the Bandits through the latter stages of the second, evening things at two with 1:58 remaining in the period. Brantford responded 56 seconds later when Matthew Humphrey broke down the wing and ripped a shot past Lynch to regain their lead 3-2.
Both teams came out tentatively to start the final frame but Brantford found their legs a minute in, taking a two-goal advantage after Bodzai scored his second of the game. Ayr responded two minutes later to get back within one before tying things at four with a short-handed marker off the rush. The Bandits didn't let up and capitalized with the man advantage after Blake Clayton scored to give Brantford a 5-4 lead. The Bandits would add one final goal, Bodzai's third of the game to hold on for the 6-4 victory.