The Brantford and Area Sports Hall of Recognition honoured four inductees in their class of 2022 induction ceremony on Wednesday, June 8. 
This year's inductees included three builders, Fred Hunt, Rod Davidson and Paul Wilson, and one athlete, David Hearn.
The first honouree, Fred Hunt, was inducted into the Hall of Recognition posthumously for his contributions to the sport of hockey. Hunt was born in Brantford, was a member of the local minor hockey association and played for the Brantford Lions of the Ontario Hockey League. He was drafted to the Boston Bruins in 1937. He played in the National Hockey League (NHL) and American Hockey League (AHL) for a number of years, but his notoriety comes from his post-playing career. From 1952-1970, he served as General Manager of the Buffalo Bisons in the AHL, before working to bring an NHL expansion team to town. He was appointed the assistant general manager of the Buffalo Sabres while also serving as General Manager of their minor league affiliate Cincinnati Swords that won the AHL Calder Cup in 1973. After his passing in 1977, the AHL Board of Governors created the "Fred T. Hunt Memorial Award" which honours the player best exemplifying the qualities of sportsmanship, determination and dedication to hockey.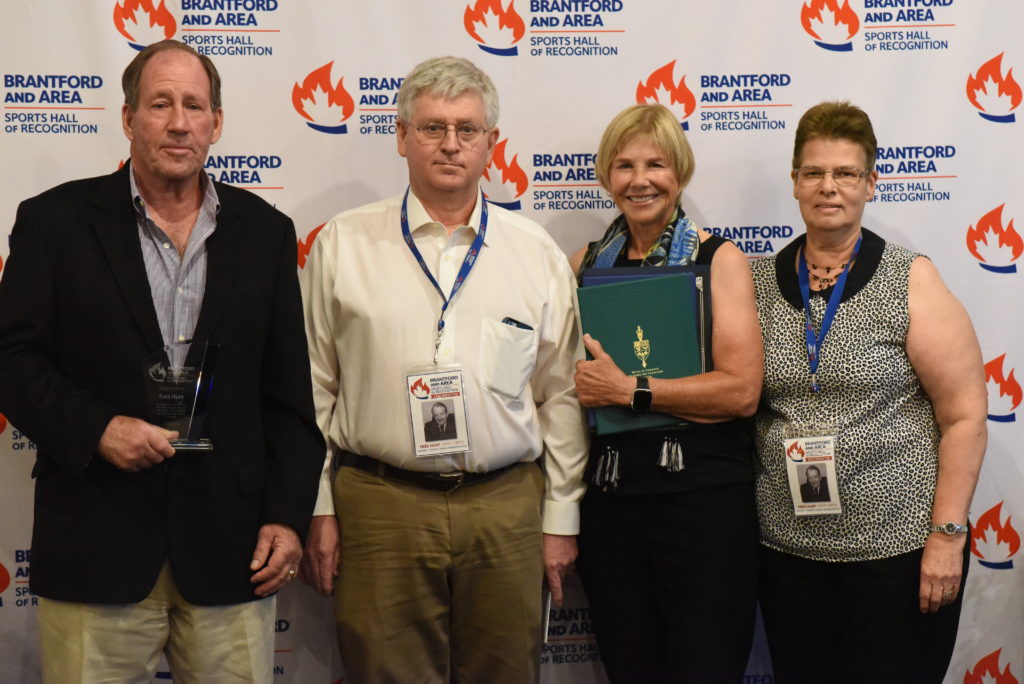 Two of Hunt's children, Susan and Fred Jr. accepted the award on behalf of their late father.
"This is a thrill for us because our dad was a really special guy," Susan Hunt said, Hunt's youngest child. "From my perspective, in seven years from 1970 to his death in 1977, he built one of the most amazing hockey teams in Buffalo. I'm really proud of that and I'm glad this community is too."
Following Hunt, was Rod Davison, also inducted for his contribution to the sport of hockey. Davidson grew up in Brantford after being born in Nova Scotia. He played junior hockey with the Paris Mounties before playing senior across Ontario. In 1992, he was named Assistant Coach and Director of Player Personnel for the Brantford Smoke of the Colonial Hockey League. This role launched his professional career in hockey. Since then, Davidson has held a number of positions including head coach, scout, general manager, head of hockey operations and league commissioner in a number of different leagues in Canada and the United States.
"I can't begin to tell you what a great honour this is for me," Davidson said. "I never expected it and I'm so proud to be accepting this. Some might think that this is an individual award, but it is not. I always would tell my hockey players family first. So this award for me being inducted is truly for my family with their support, allowing me to chase my passion."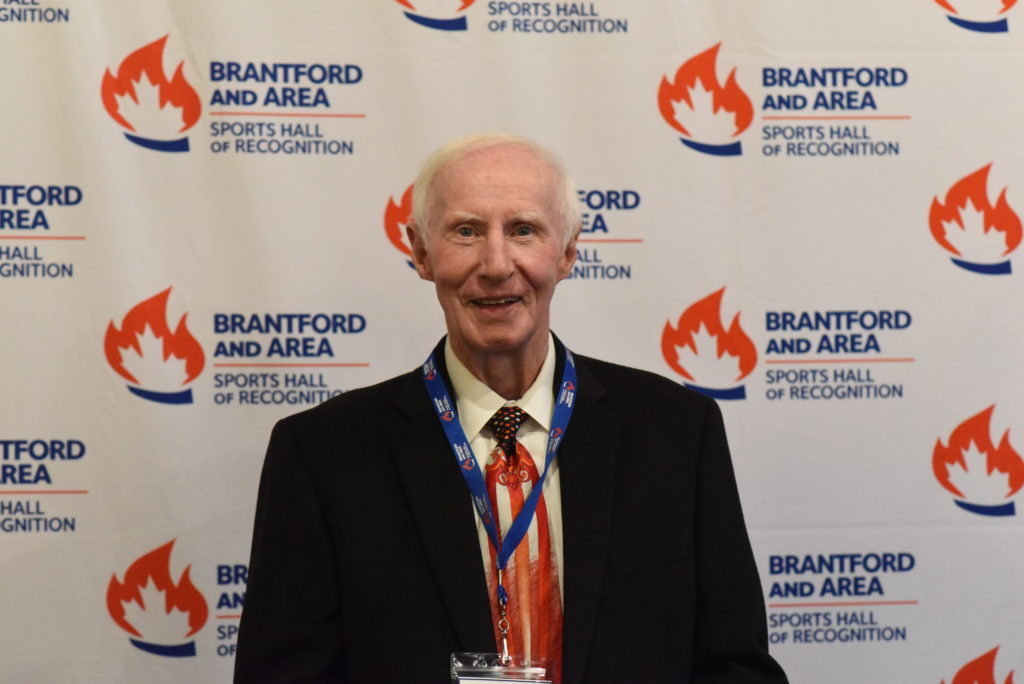 The third inductee of 2022 was Paul Wilson. Wilson was recognized for his contributions to the Special Olympics. During his 30 plus years of volunteering, Wilson has been a coach, sport tech, board member and also the Special Olympics' Community Coordinator from 1987-2000 and again from 2008-2016. He has been instrumental in getting Brantford athletes out and involved in sports like swimming, track and field, bocce, soccer, golf, softball, bowling, powerlifting, snow shoeing, curling and basketball. Wilson has played a large part in producing many Provincial, National and World Class athletes and teams from Brantford.
"I look forward to continuing to help and grow the Special Olympics in the future," he said. "It is a great honour to be recognized."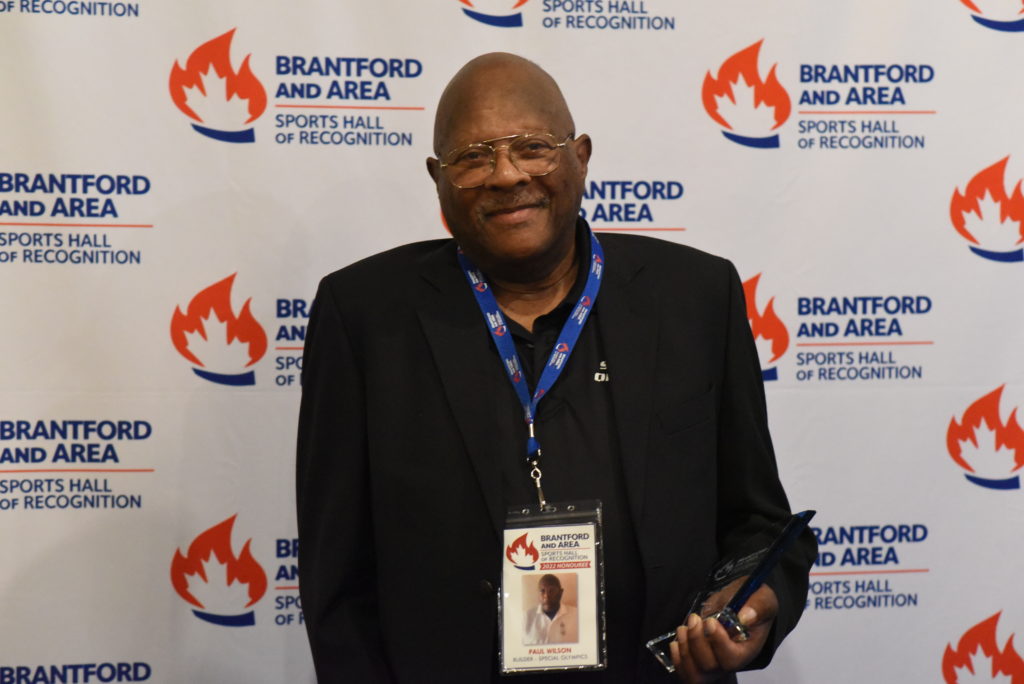 The fourth and final inductee, and the only one in the athlete category, was golfer David Hearn. Hearn is currently on the Professional Golfers Association (PGA) Tour, and has been since 2011. He started golfing at three years old, playing his first full round at seven and his first tournament at 10. He represented Canada at the World Junior Golf Championships in Japan in 1997 before going on to earn a full golf scholarship at the University of Wyoming from 1997-2001. He started on the Canadian tour in 2001, before branching out to play briefly on the Asian tour before joining the Nationwide tour.
Hearn secured his first PGA card in 2005, but was unsuccessful in his first tour. He regained status in 2011 and has been touring ever since. He represented Canada in the 2016 Rio Olympic Games and represented Canada twice at the World Cup of Golf in 2013 and 2016. He has played in 500 events worldwide and his highlights include playing in the Sunday final group at the 2015 RBC Canadian Open and finishing solo 3rd. It was one of the best results a Canadian player has had at the national championship in recent history.
"I hope in the second chapter of my career, that I can contribute as much to our community, as we all have, our community will forever be better for the examples that my fellow inductees have given us," Hearn said, shedding a tear as he thanked his family. "I will continue to try to get better each day. And I hope that my family or loved ones or anyone else that sees my plaque and all of our contributions, it may inspire them to do the same. Keep trying to get better each day."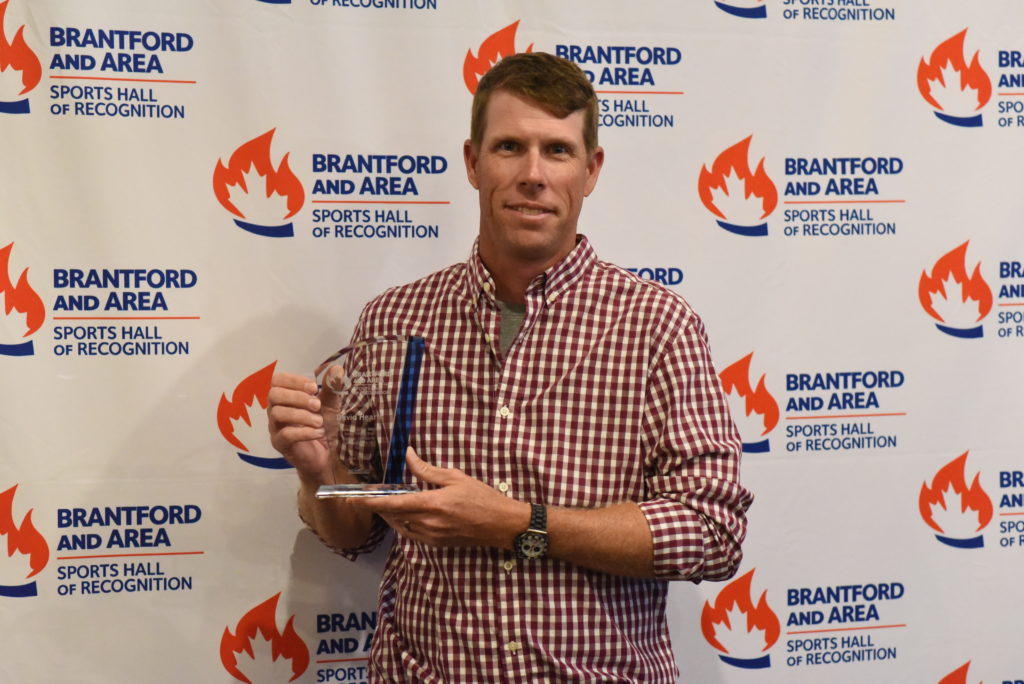 The committee took a few minutes during the ceremony to honour inductees and volunteers that passed away in the last year, sharing stories of the contributions made to sport in Brantford by a number of individuals.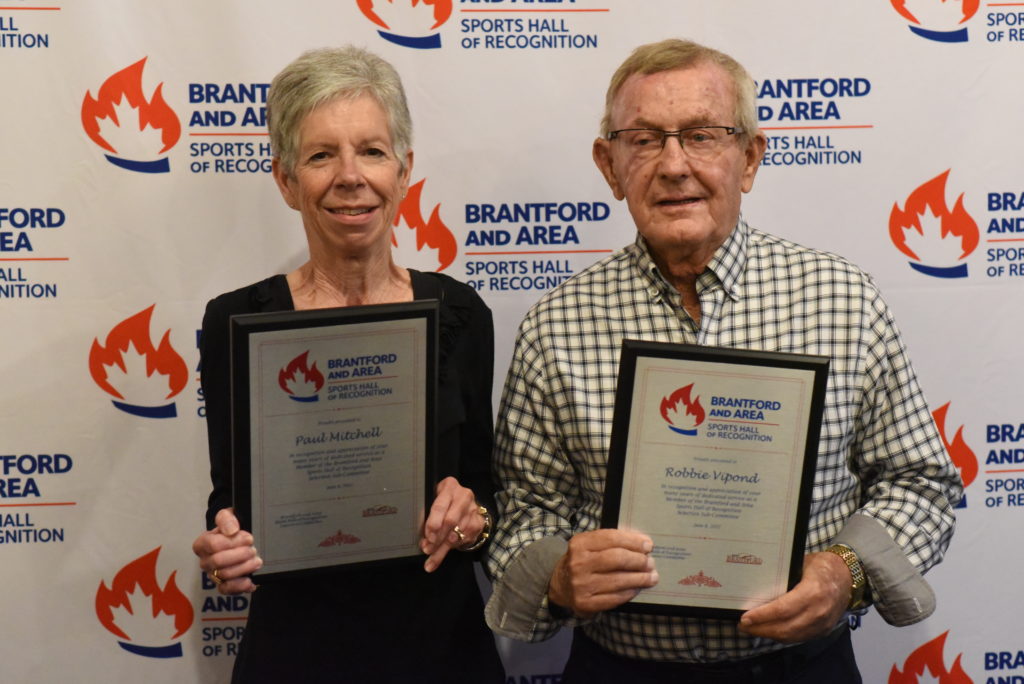 They also recognized volunteers for their commitment to improving sport in the community.
"The reason we have people from this community doing so well on the world stage is because we have always had unbelievable grassroots sports," said Ross Enslev, master of ceremonies. "As we, in this room, become an ageing population of doers, we need to include our younger generation, we need to train officials, we need to get good coaching, we need to keep our people in this community to play sports."