Brantford U-14 99ers defeated the New Hamburg Huskies 4-1 during round robin action of the Wayne Gretzky International Hockey Tournament on Thursday, December 29, 2022. 
The Huskies may have taken control at the beginning of the first, but it didn't take long for 99ers' forward, Joshua Pizzey, to score the first goal just before the eight minute mark of the first.
Brantford 99ers kept up their defense as the Huskies made several attempts to enter the offensive zone.
The second period brought more penalties and more goals for the  teams. Brantford 99ers defense player, David Rich scored the second goal of the game with 10:36 minutes left in the second period.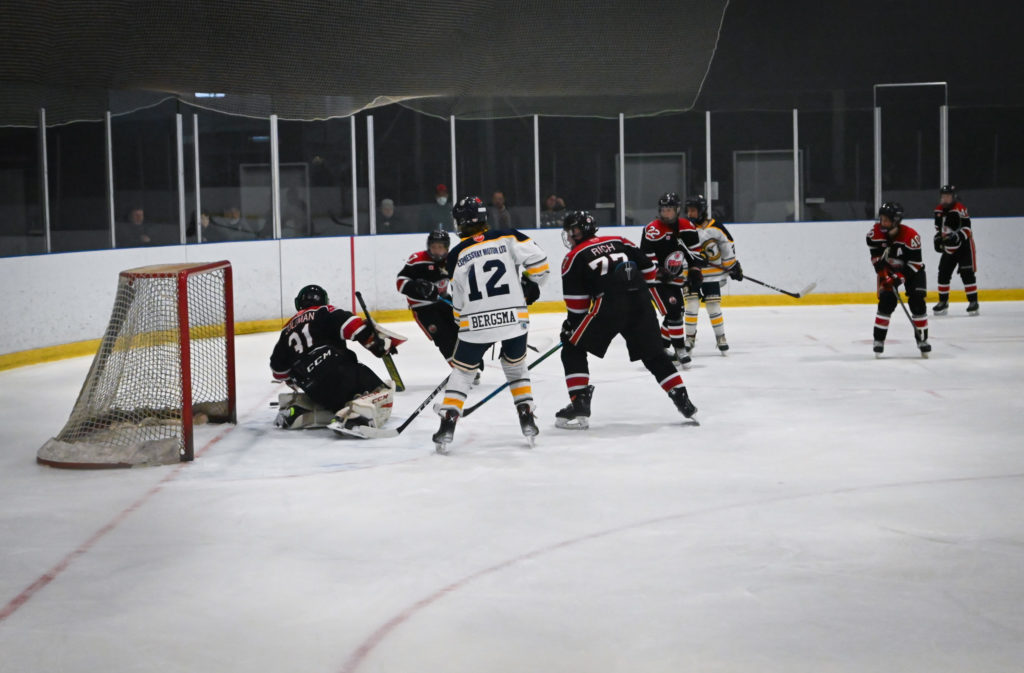 Both teams continued to press on before the 99ers received a third penalty just before the eight minute mark in the second.
With nearly two minutes left, the Huskies scored a goal bringing the game 2-1. The Brantford 99ers soon received another penalty with just under a minute left in the second.
With the third period came plenty of action. The Huskies received a penalty with 10:27 minutes left in the third. The Brantford 99ers scored their third goal just before the ten minute mark as forward Joshua Pizzeys took another shot at the Huskies goalie during a power play.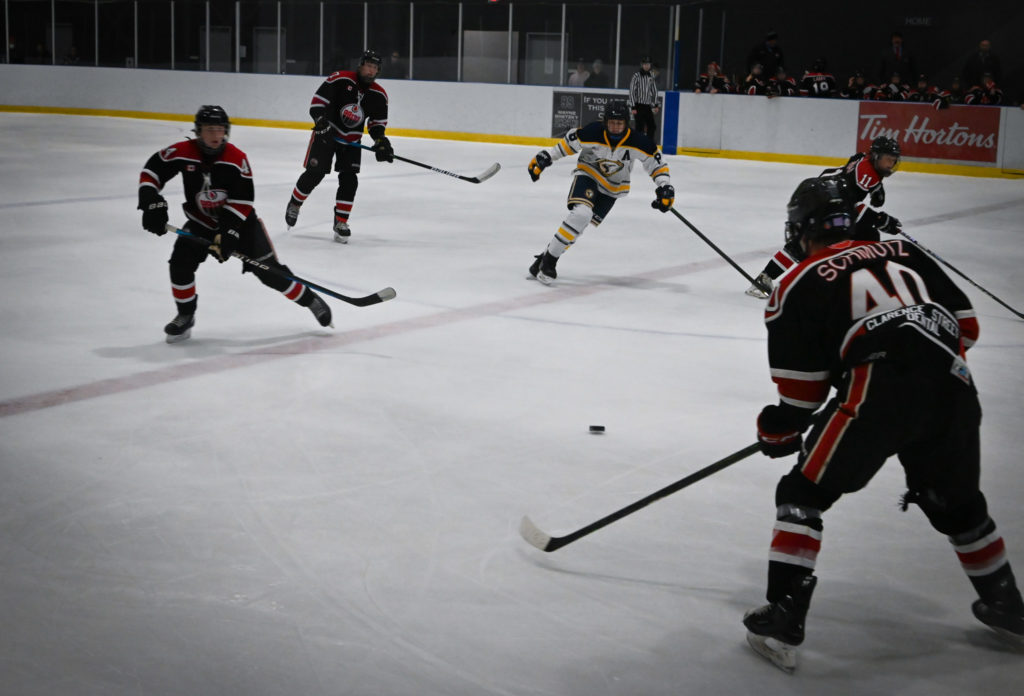 The rest of the third saw two more penalties for the Huskies, as well as two more goals for the 99ers made by Keith Lama and Seamus Pierce, giving the 99ers a 5-1 victory.
Huskies Carter Jaklitsc and 99ers forward Will Gibbs were awarded the player of the game awards for each of their teams.